Mother's Day Gifting – Gel-a-Peel
I still remember very well the hours that I would sit and make gifts and cards for my Mum for Mother's Day, I used to love the chance to make something with my Mum in mind knowing that it would bring a big smile to her face. The thing that often gets forgotten at Mother's Day is that it's rarely about the gift or the pretty picture on the cards but more about the thought that goes behind it, especially when that thought comes from the heart of our little ones.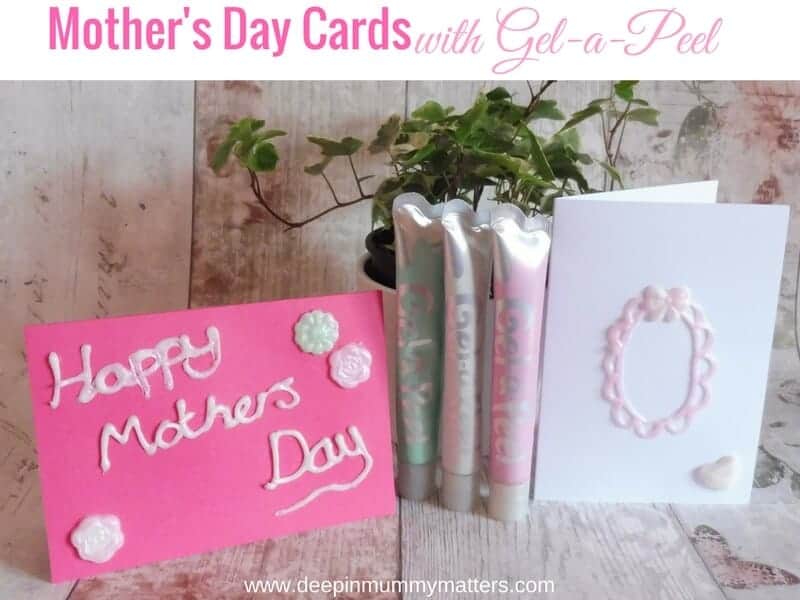 With the likes of Pinterest and the internet, in general, there are countless ideas out there to make beautiful gifts and cards at home, all that is often needed is a little bit of inspiration and time to do it.
Pearly Pastel Gel-a-Peel Kit
We were recently sent the Pearly Pastel kit of Gel-A-Peel along with some plain gift cards so that we could use the Gel-a-Peel to make our own Mother's Day cards. Hands up here, I had never heard of Gel-a-Peel but Little Bean was very excited when I showed her the box because it is something that she had watched many how-to videos for on YouTube so she couldn't wait to give it a go.
Unfortunately, time wasn't on our side so I had a quick go with the Gel-a-Peel myself to make a few very simple cards to give me a feel for the product and then I have since handed the pack over to Little Bean who has been having lots of fun making bracelets for herself, her friends and more importantly, her dolls!
How does Gel-a-Peel work?
We began by sticking the clear drawing sheet to the table with some magic tape and secured one of the template cards underneath. You attach the nozzle of choice to the Gel-a-Peel tube and then squeeze gently onto the clear sheet following the pattern on the template or drawing freehand.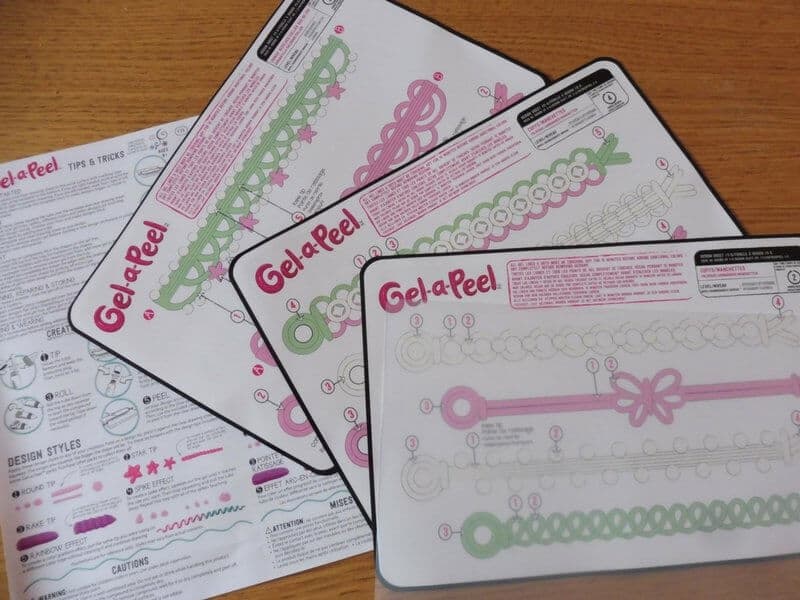 As well as the clear drawing sheet there is also a sturdy design tray where you can squeeze the gel into preset patterns to get pretty designs like the flowers, hearts and bows.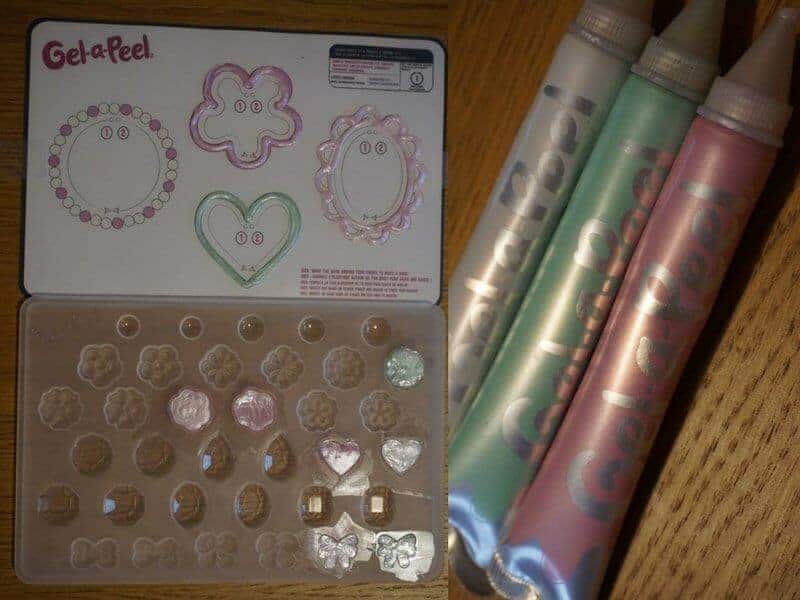 Once you have created your design you need to leave the gel to dry thoroughly before removing and either creating a piece of jewellery or adding to craft items as an embellishment.
What do we think to Gel-a-Peel?
The first couple of attempts didn't work well for me, I kept holding the tip too close to the drawing sheet but once I got the knack of it I actually found it quite addictive and Little Bean was nagging me to let her have a go. I wasn't as good at the freehand designs but I loved the designs we made using the tray. The flowers especially came out really well and I liked the rainbow effect of the rose I tried, although it is perhaps too pale to notice in the pastel colours. The rainbow effect was created by starting a design in one colour and then switching that nozzle to another colour and continuing to squeeze the design. Slowly the colour changes from one colour to another for a great effect.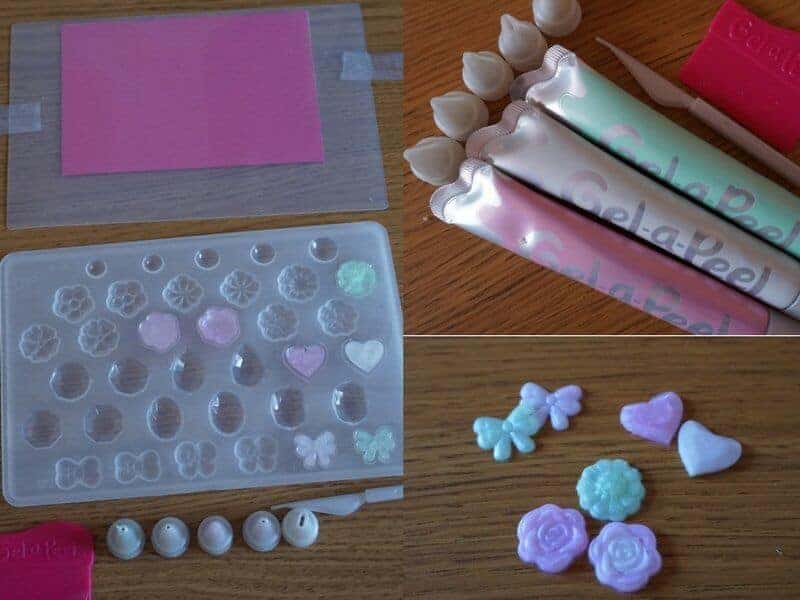 We found they took a little longer than the 5 minutes suggested for drying time but once dry they were easy to remove from the drawing sheet and design tray.
First Attempt Mother's Day cards
Ok so let's be honest here, my designs aren't going to set the world on fire with a frenzy to get hold of them but as a starting point, I quite like them. If the kit were just for me to use I would have loved to try something a little more extravagant but I needed to remind myself that the kit was actually for Little Bean and I didn't want to use up all of her gel.
Would we buy Gel-a-Peel again?
Most definitely, Little Bean has already spotted another couple of kits that she would like to try with more vibrant colours and ideas. There are lots of different packs to choose from across a range of price tags to suit your budget. These would make a fun gift for birthdays and Christmas or just a simple and fun rainy day activity.
DISCLAIMER: We were sent the Gel-a-Peel kit to review for the purpose of this post. All words, images and opinions are my own and may not be copied without my permission. I have not been instructed what to write.