Make Your Home Beautiful with These Simple Steps
Everyone wants to live in a beautiful home. Somewhere you can feel totally at ease and relaxed. We dream of lush interiors and plush furnishings. Calm and mess-free. In an age of social media, we are continually exposed to picture-perfect homes. Everyone is talking about renovations, DIY, and interiors. They seem to have endless budgets and time to make their homes into something wonderful. Even if you know what you want your home to look like, the process of making it happen can seem intimidating at times.
You might have the mood board and the ideas but lack the budget or skills to achieve your dream. But making a home beautiful doesn't have to be hard graft. You have a beautiful home already. It just needs a little tweak here and there and with these simple steps, you will see how beautiful it can be. 
Keep it Clean and Clutter-Free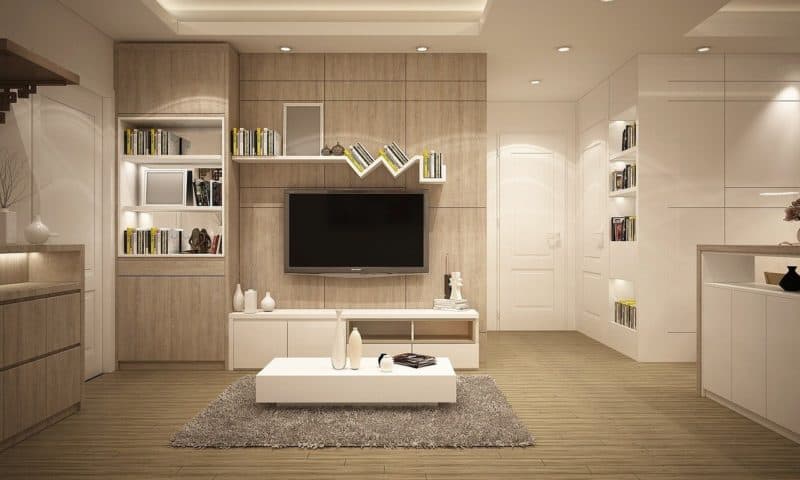 A beautiful home can be as simple as just keeping it clean and tidy. Clutter and mess can make the largest of homes feel small and cramped. Even the calmest of minds can become a disorganised mess amongst the chaos, making it all the more important for the style of your home and how you feel. Look around and see if there is anything you can sell or throw away. Purging your house is the first step. Be ruthless and try to scale back on anything that is neither useful nor beautiful.
Once you are tidy, give the house a deep clean. Start from top to bottom, sweep away any cobwebs and vacuum under furniture. Throw open the windows and let the fresh air in. It's surprising how cleaning can make your house feel brand new. Now you can add some simple storage to keep it neat. A home for everything is the first step to an organised and beautiful home.
Wicker baskets are an inexpensive and fantastic option for any room. You can use them to store books, magazines, and newspapers-whatever you want! You can get them in various sizes to suit your needs and they look attractive in any room.
Create a Theme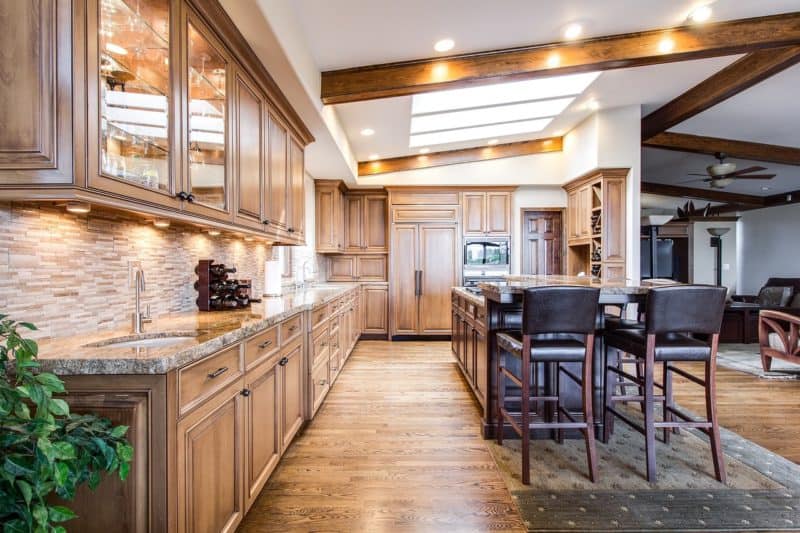 A consistent look throughout the home can make it visually appealing. Maybe you have a modern kitchen and living room, but your hallway is looking a little old-fashioned. It might be time to update some rooms in your home. Try using the same style of décor that suits that theme to tie all the different rooms together. That doesn't mean they all have to be the same just include elements throughout.
The spaces can be part of a larger theme as long as they fit together. If you lack a strong design aesthetic, try creating one. Repetition is the name of the game when it comes to creating a cohesive space that feels both lived-in and stylish. For example, if you have a blue sofa, choose accessories that are also all blue. Bold colours and patterns will always make a space feel like your own.
Think about what suits your personality. Are you a classic country, city, modern or minimalist Skandi? Whatever it is, use a key piece of that style in each room of your house. Simple ideas would include artwork and statement furniture. 
Choose The Perfect Colour and Pattern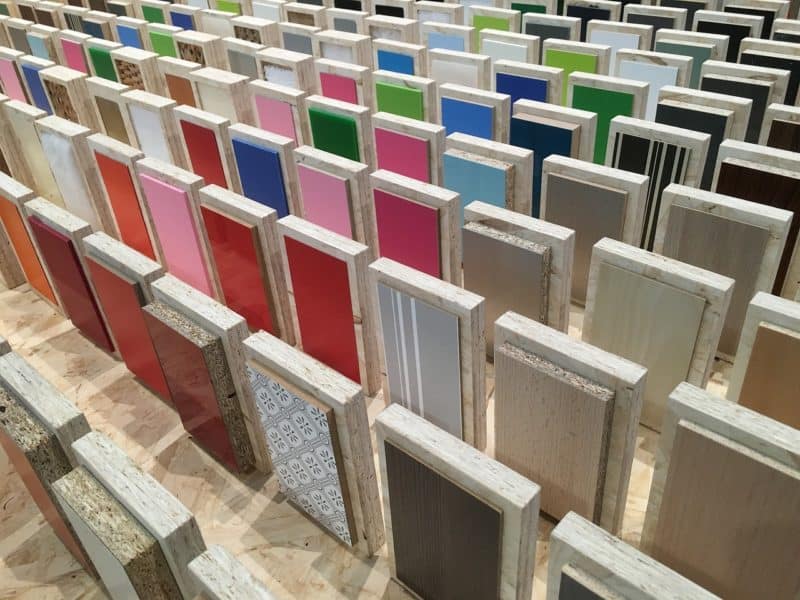 Choose calm colour themes to create a warm, cosy, and inviting space. Neutral-coloured paints and wallpapers make it easy for you to change and evolve the style of your home without any major decorating. That's not to say you can be brave and bold. Add pops of colour in the form of artwork and soft furnishings.
Vertical blind replacements are a great way to add a unique edge to your window dressing. Try having a look online; a company like Lifestyle Blinds offer patterned vertical blinds, which can be made in any size to suit any room; this is a simple but effective way to bring in a bit of your unique personality to your space. This is your home, and you will think it's beautiful if it has meaning to you.
Think About Texture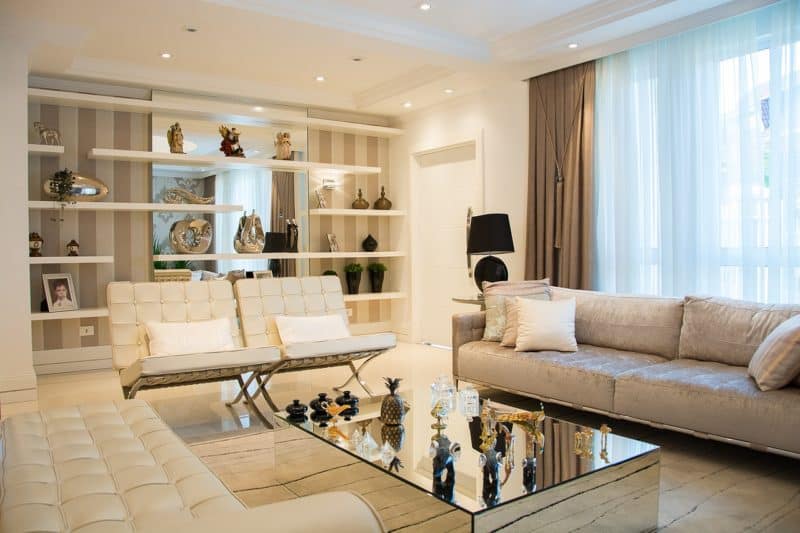 Creating a sumptuous cosy atmosphere is so important in the steps to making a home beautiful. Add softness and interest to your rooms and break up the hard features and walls. Play around with fabrics and patterns.
Big fluffy cushions, warm blankets and soft pile rugs all make a space inviting and attractive. You can use them to bring in colour and vibrancy or to compliment the muted, calm tones of the room. Match them to your style and theme. They make a house feel more lived in and seem homely.
Velvet, faux fur and chenille all scream luxury. Add some scatter cushions to your living room. In your bedroom, invest in some luxury bedding with soft down pillows and a beautiful satin bedspread. 
Don't Overlook Small Details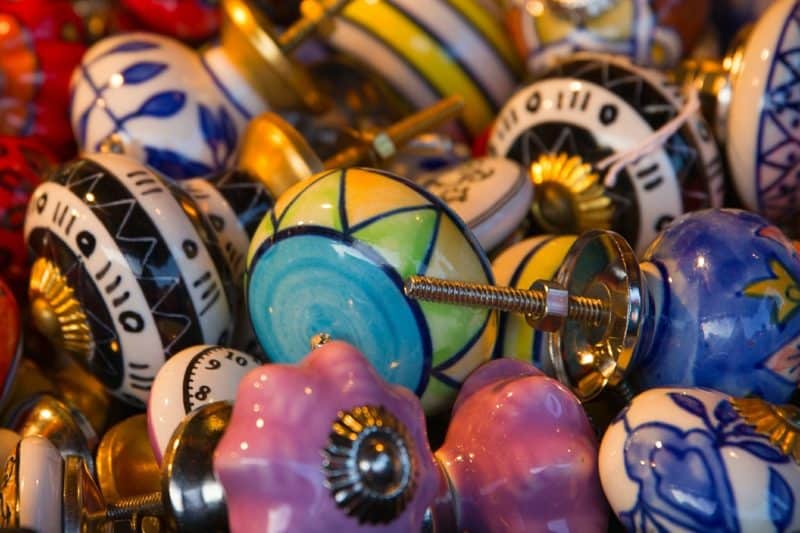 Sometimes changing the smallest thing can make all the difference to the look of your home. Why not update the interior door handles? You can suddenly make something seem newer and more modern. Display your vintage teacups of rustic wooden shelves in the kitchen to add a personal style and traditional edge to the space. It's all about staging and making the areas beautiful and functional.
Show homes often have a static and clinical feel because although they have beautiful furnishings, they lack that personal touch. Frame family pictures and hang them on the walls. Show off what makes your home more than just a house. Be creative, and don't follow the typical interior rules. Be different, and that will take your house from nice to wonderful. 
Brighten Up The Space With Accessories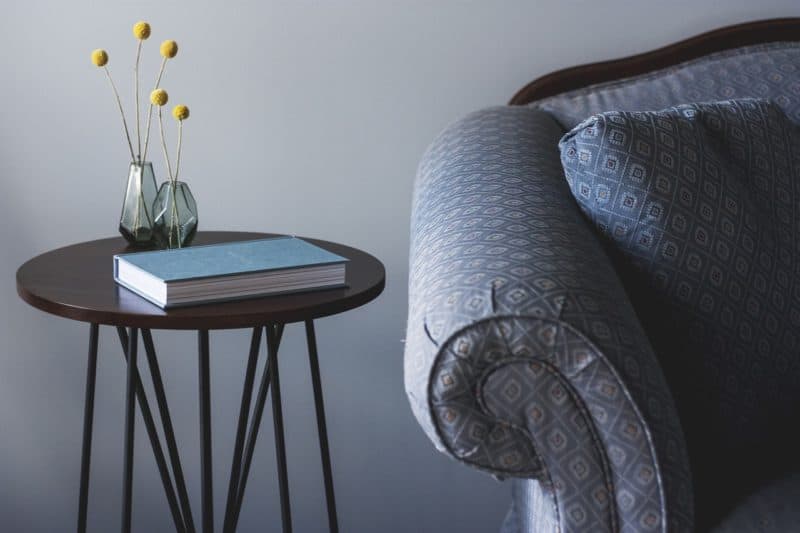 So simple and yet so effective, adding accessories to every room ties the décor and styling together. They are easy to replace or repurpose when you want a change. Focus on picking objects that will bring something to the room. Fill empty spaces with a few select pieces that add homeliness and a lived-in appeal.
Candles beautifully carved wooden bookends, or a glass lantern, whatever they may be, use them to complete your cohesive theme. There's no need to go overboard, as less is more for home accessories. A chunky wooden bath shelf styled with a candle and luxe bath oil not only looks appealing it tells a story. That is a place someone wants to be. It uses practical accessories to create an atmosphere. Have fun and consider what you would love to see in each room. 
Use Light To Create A Warm And Spacious Home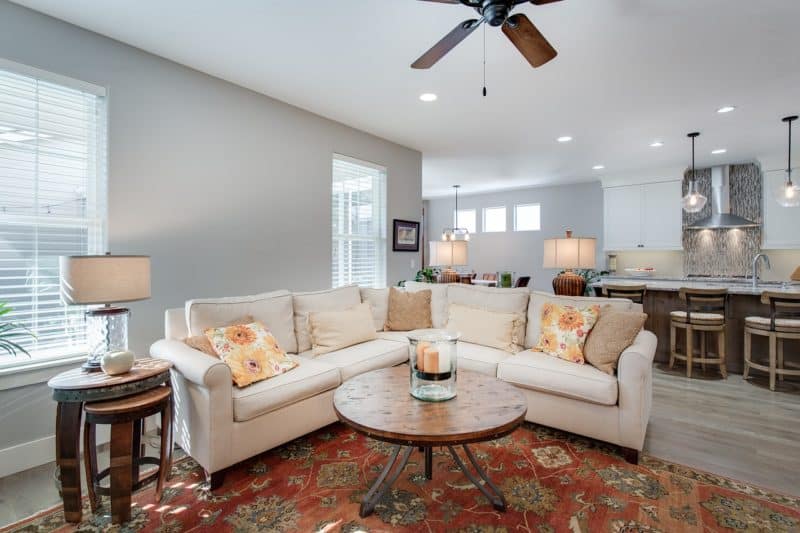 Light creates ambience and warmth. If the lighting is too harsh, it can feel unwelcoming if you can embrace natural light as much as possible. It's soft and gives the room energy. Lighting makes the space open and can make a small room look bigger.
Use lamps and soft golden lighting for the darker days and evenings to make your home warm and tranquil. You can also add natural touches, such as plants, to create a beautiful ambience. Plants are one of the most beautiful things you can add to your home.
Bringing a little nature into your home can rebalance the energy. They oxygenate the air, and plants can be good for our mind, body, and soul. Indoor trees or large plants can fill any corner, and their pop of green will be beautiful with any theme or style. Fresh flowers are always a delight to see and can cheer up any space instantly. 
When you are still unsure about the right choice for your house, let professional remodeling contractors in Sacramento, Florin, or wherever you are, create a plan that expresses your style and creativity and fits your needs.