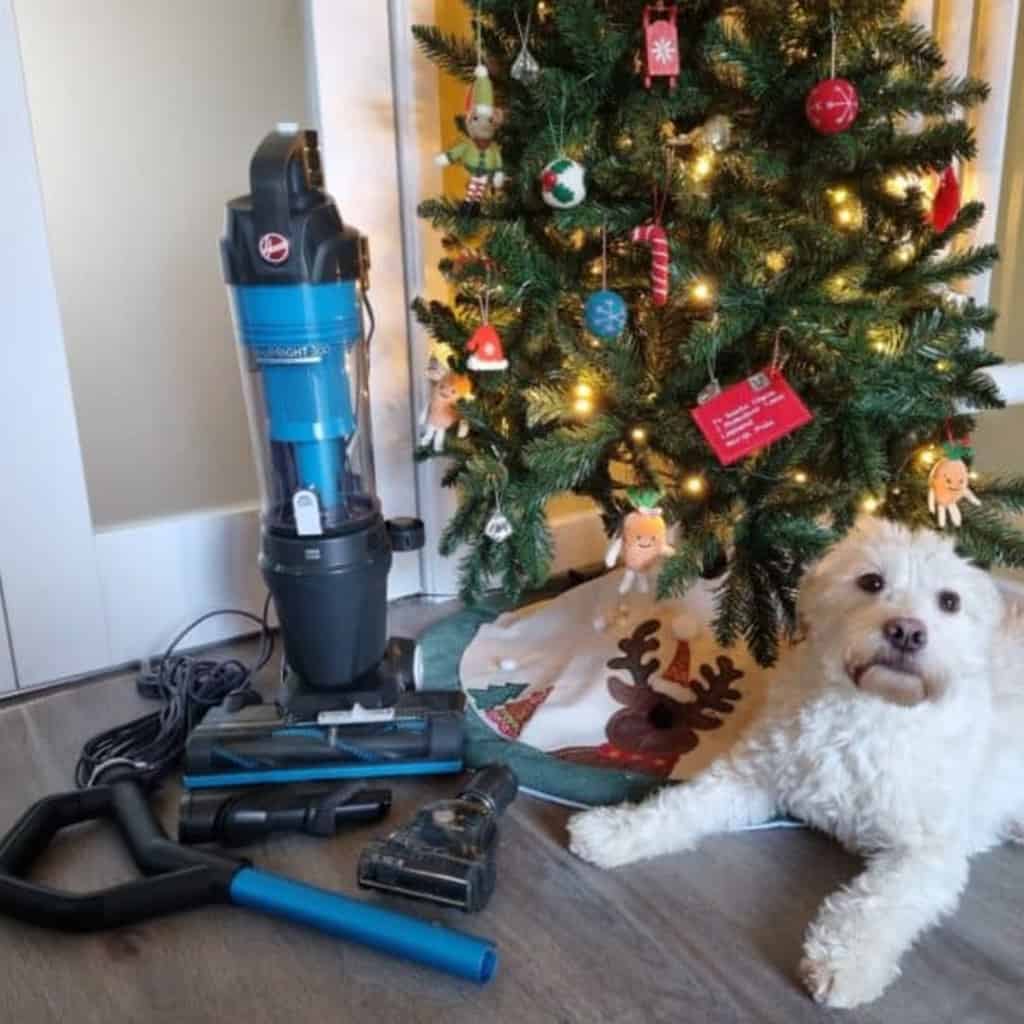 Hoover Upright 300 Pets Vacuum Cleaner Review #Ad
Disclaimer: We have been gifted the Hoover Upright 300 Pets Vacuum Cleaner for this article. All words, images and opinions are my own and may not be copied without my permission.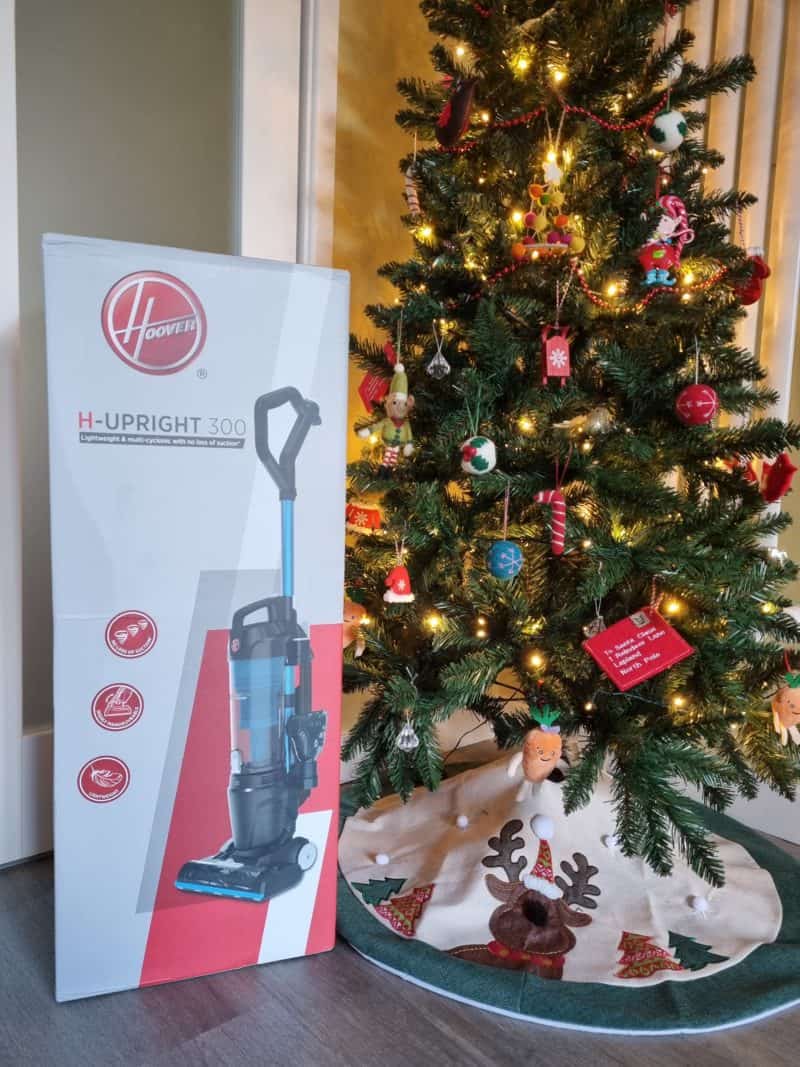 When you live in a household of six with two dogs, one of the most important pieces of kit you can have to keep your home clean is a decent vacuum cleaner.
Hoover Upright 300 Pets Vacuum Cleaner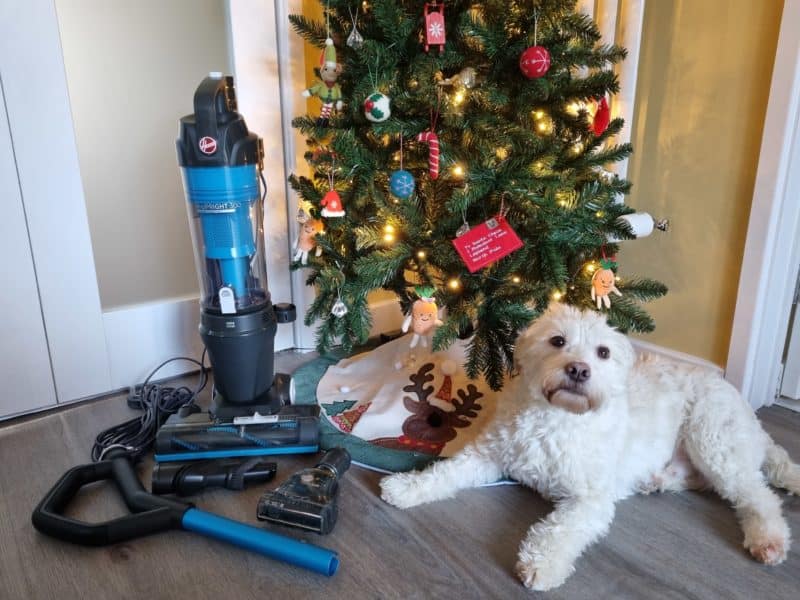 The Hoover upright 300 pets vacuum cleaner is the best vacuum cleaner for pets. This is due to its powerful suction, which will help you clean your home easily. It has an onboard 3-in-1 tool, mini turbo nozzle, and a washable filter, which make it highly efficient. The Hoover upright 300 pet vacuum cleaner comes with a quick-release cord wrap and a carrying handle, making it easier to transport while moving from room to room.
Get 20% Discount off your Hoover Upright 300 with MMATTERS20 at checkout!
How it Works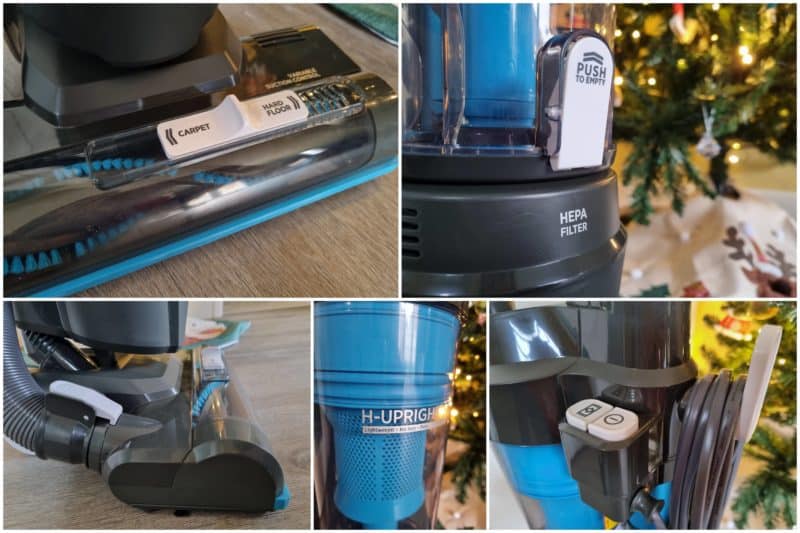 The best vacuum for pet hair is the one that will suit your personal needs and budget. The most important factors to consider are the size of the machine, filters, and attachment tools.
Pets can make messes of carpeting and upholstery if not taken care of quickly. Pet hair vacuum cleaners work by collecting the fur that has been collected on furniture and carpets after petting or brushing them. A large part of the HU300's success is due to the H13 Hepa filter which traps fine particles and allergens like pet dander, dust mites, and pollen within its ribbing as it cleans.
Accessories Mode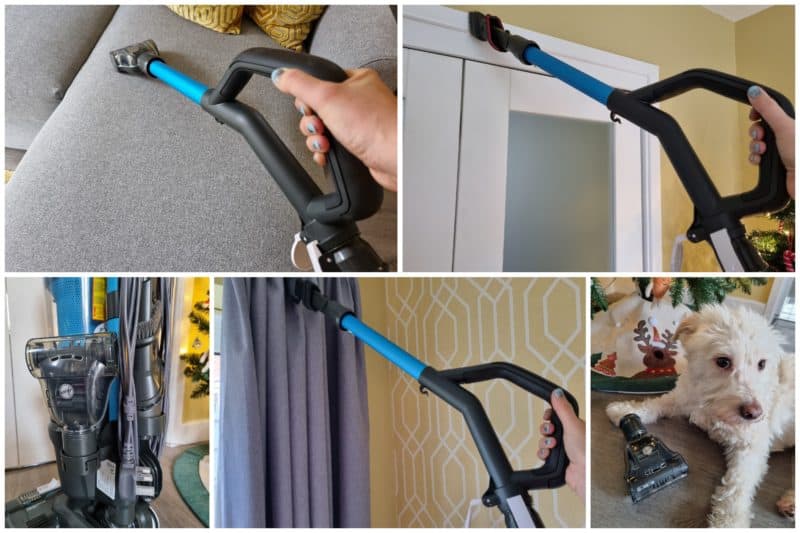 The Hoover Upright 300 Pets model comes with a mini turbo nozzle which is a pet-owners best friend as it is designed specifically to remove pet hair from textile surfaces such as sofas, stairs, mattresses and car interiors thanks to the rotating bristles and compact head size. It also has its own motor built-in so that it can provide maximum suction and cleaning.
The 3-in-1 tool allows you to clean hard to reach areas by attaching it to the active hose. There are three functions to this tool; crevice tool, dust brush and upholstery tool for cleaning fabrics.
Who Should Buy The Hoover Upright 300 Pets Vacuum Cleaner
This vacuum cleaner is specifically designed for homes with pets. It is powerful enough to suck up the hair on your furniture, floors, and carpets without any problem and no loss of suction. It is the lightest and most manoeuvrable upright Hoover weighing at just 5kg with an 80-degree steering angle.
This vacuum cleaner will help you get rid of pet hair in every corner of your house thanks to additional tools supplied with the HU300. You can also use it to clean up dirt, dust, and debris like crumbs that are hard to reach by regular vacuums.
This is one of the best vacuum cleaners for pet hair and has an 8-metre power cord which can be stowed away on the cord storage hooks at the rear of the main body of the cleaner. If you prefer a cordless model of vacuum cleaner then Hoover has a good selection of cordless models too.
Best Suited For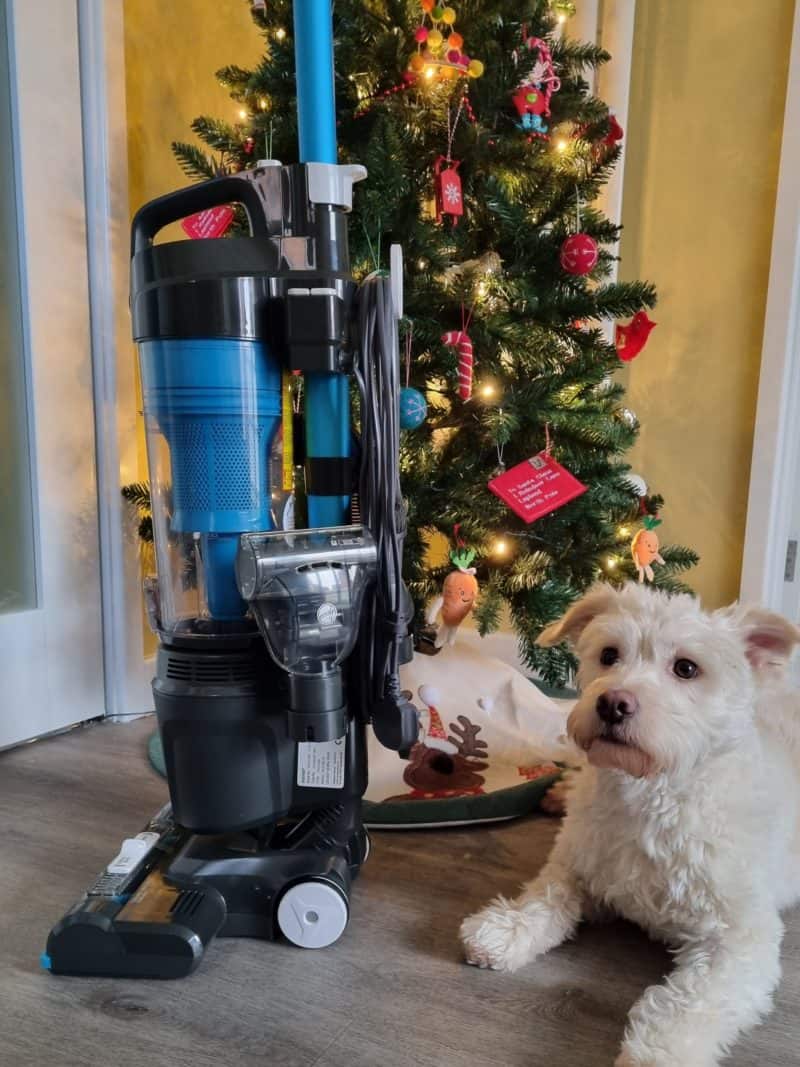 The best suited for this product are people who have pets in the house, have allergies themselves, or have a family of allergy sufferers. The H13 Hepa filter will keep your house cleaner and allergen-free.
Final Thoughts on the Hoover Upright 300 Pets Vacuum Cleaner
After owning dogs all of my life, one thing I hadn't considered was that all of my previous dogs had been of the short-haired variety. We now have two long-haired dogs who need regular grooming and lose a lot of hair daily!! For this reason, we have to choose our vacuum cleaners carefully, especially since a few family members struggle with allergies too.
Carpets, Hard Floors and Deep Pile Rugs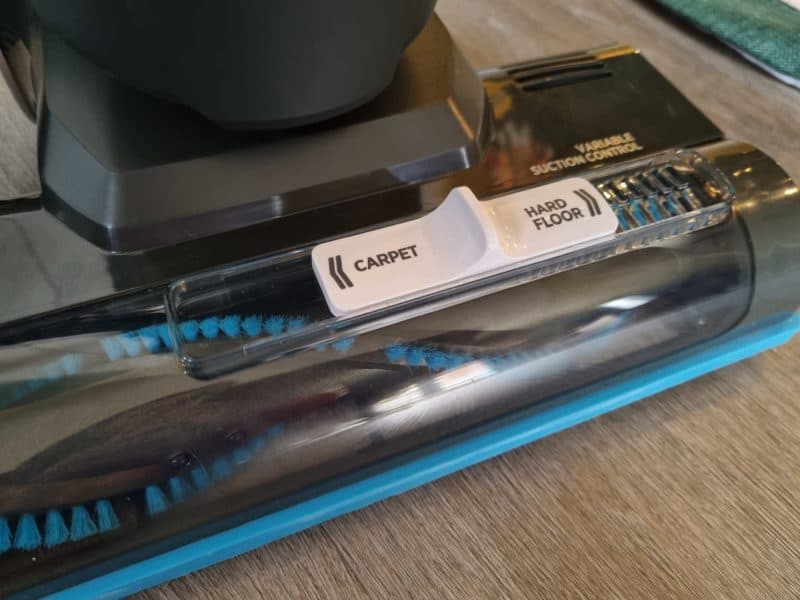 We need to vacuum our home every day so have been able to put the HU300 through its paces and we are pleased to say it has stood up to the test well. Thanks to the Brush bar On/Off switch, we can easily move over different floor types from carpet to hard floor and deep pile rugs (brush bar on for carpets and off for hard floors). There is also a Suction Regulator on the top of the floor nozzle to get the best results for carpets, hard floors and deep pile rugs. The brush bar sits close to the right-hand side of the floor nozzle to allow cleaning close to the skirting boards.
Cleaner Maintenance – Dust Bin
We have emptied the dust bin after each use which is very easy to do. The dust bin can be easily removed from the cleaner by pressing the dust bin release button and lifting away, with the dust bin held over the rubbish bin you simply press the dust bin empty button to open the base and allow the debris to fall out without getting your hands dirty.
Cleaner Maintenance – Filters
There are filters at the top and bottom of the vacuum cleaner which can be cleaned using lukewarm water and left to air dry for 24 hours before re-fitting. The first is the pre-motor filter situated below the handle at the top of the dust bin and the second is the exhaust filter situated above the floor nozzle where the dust bin sits.
Get 20% Discount off your Hoover Upright 300 with MMATTERS20 at checkout!