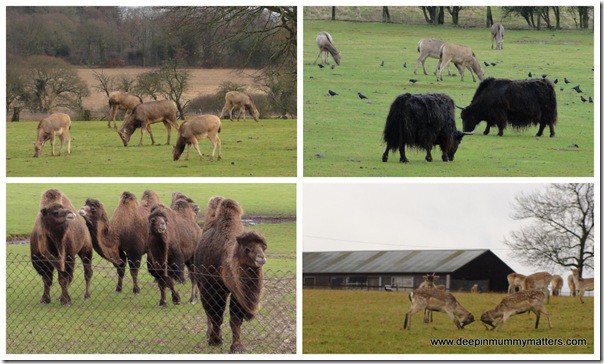 A family day out at ZSL Whipsnade Zoo
A Zoo isn't a place that I would normally think about visiting between Christmas and New Year, if I'm honest. This Christmas, we visited Whipsnade Zoo the day after Boxing Day; as far as I am concerned, Whipsnade is one of the best zoos!
About the Zoo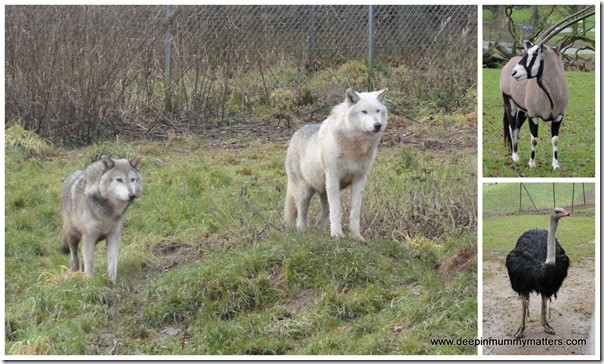 Whipsnade Zoo is set on 600 acres of land in the Bedfordshire countryside, making it the UK's largest zoo and home to around 3000 animals – some of which are endangered in the wild. It first opened in 1931 and forms part of the ZSL Group with its sister London Zoo in Regent's Park, London. The ZSL is a charity devoted to the worldwide conservation of animals and their natural habitats.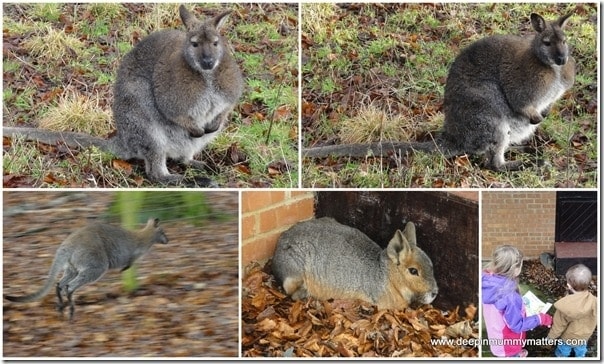 Visiting a zoo is a chance for children to see animals they may never get to see in their lifetime. That said, I don't like to see 'caged' animals, and that's why Whipsnade is one of my favourites because the animals have large enclosures which are kept as close to their natural habitats as possible. Some animals, such as Australian Wallabies, peacocks and South African Mara, roam freely around the park.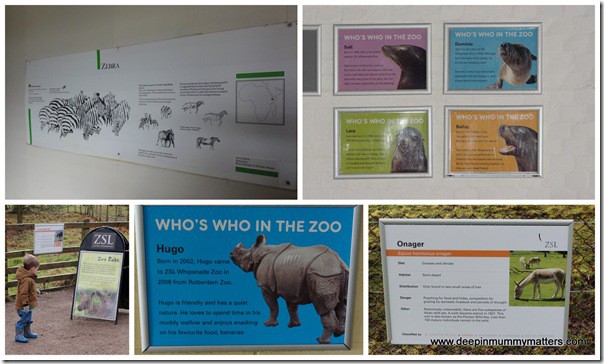 On arrival, you are given a detailed map which contains information on talks, displays and Q&A sessions taking place whilst you are there to help plan your day. At each enclosure, there are information boards telling you about the animals who live there, where they are from and how long they have lived at the park.
Getting Around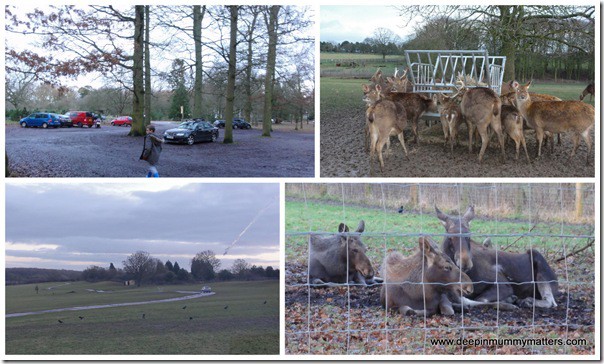 The Zoo is easily accessible for people of all ages and abilities; keen walkers can really make the most of their day walking from enclosure to enclosure; you can travel by car as there is ample parking enabling you to get out at each enclosure and spend more time watching your favourite animals. There is a bus service and a narrow gauge train service which takes you on a guided tour around some of the enclosures. You can drive through 'Passage through Asia', which is one of the largest enclosures at the zoo; here, you can see many species of deer, Yak and Bactrian Camels.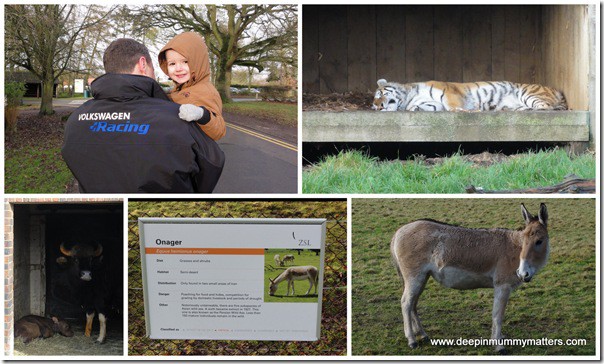 There are wheelchair ramps all around, so nobody misses out. We took Beanie Boy's pushchair and easily made our way around the park without trouble.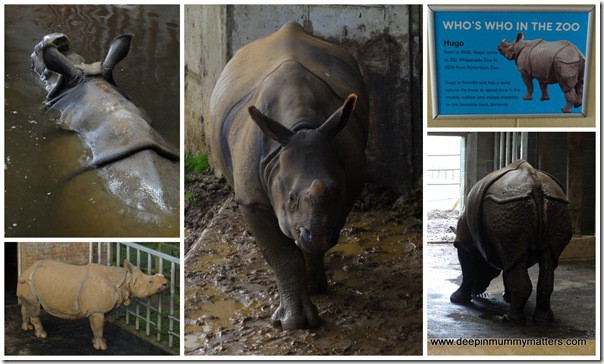 If visiting the zoo on a winter's day when the park closes earlier, I would recommend driving or using the bus around the park to save you time. We had such a relaxing day we lost track of time and didn't manage to see all of the animals.
Facilities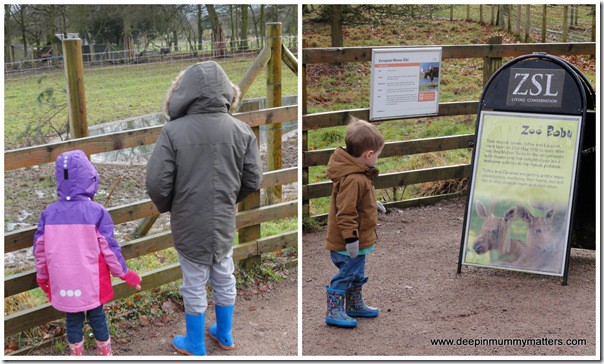 As you would expect for this time of year, it was FREEZING, but we went prepared with warm coats, hats, gloves and Wellington boots, which kept us warm and dry. There are ample opportunities for refreshments with the Wild Bite Cafe, the Lookout Cafe (seasonal), a cafe in the Hullabazoo play area and vending machines around the park. Being heavily pregnant, I was pleased to find toilets all around the zoo, so I didn't have to wait too long between toilet breaks.
Jumbo Express Train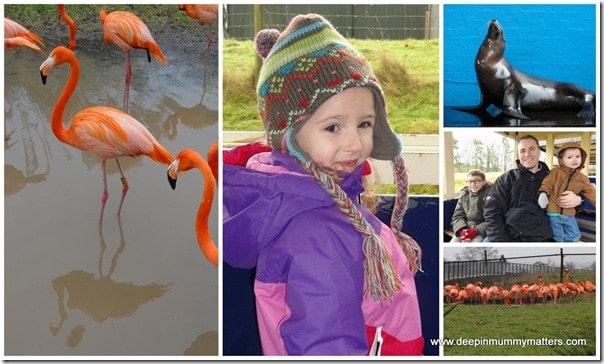 A trip to Whipsnade Zoo is complete without a ride on the Jumbo Express Train. The journey lasts about 15 minutes and takes you past the Emus and the Elephants, White Rhinos and Yaks, Camels and Deer, the Przewalski's Horse, Sloth Bears, Ostrich and Egrets. The train is manned by a Zoo Keeper who tells you all about the animals that you see and any of their latest arrivals. The latest Zoo babies to arrive were a two-week-old White Rhino already weighing more than Hubby and a baby Elephant named Scott. Children under 15 years travel free on the train, so we only had to pay for Hubby and myself, which cost us approximately £9 for the two. It was a great opportunity to find out more about the animals and to take the weight off our feet for a little while.
Hullabazoo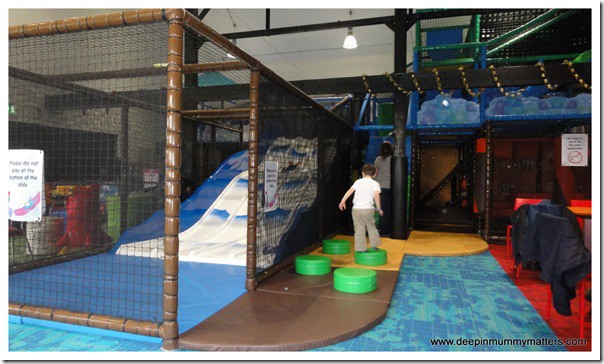 One of the latest attractions to open at Whipsnade Zoo is the Hullabazoo Play Centre for under 10s. After our long, cold walk around the zoo, this was a welcome refuge to take off the coats, hats and wellies and let the children run wild whilst we enjoyed a hot chocolate and a giant cookie! At the entrance, the children were each given a coloured wristband so that they knew which time slot they had entered the centre in; during busy periods, play will be determined by time slots, but as it wasn't too busy on the day, we were told the children could play for an hour or so although we didn't intend on staying that long. We were really pleased to see that play supervisor were placed around the play equipment to keep an eye on our young animals and to make sure they were all playing happily in safety.
Discovery Centre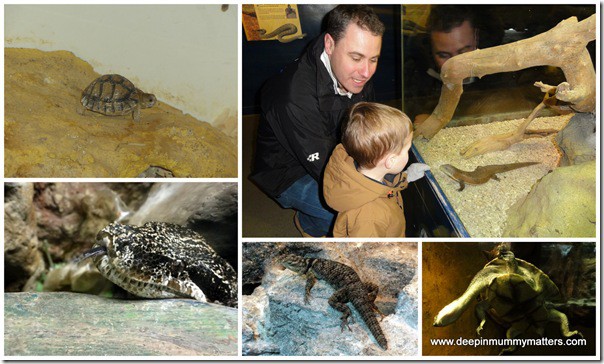 One place that we wanted to be sure not to miss on our trip was a visit to the Discovery Centre, which is home to the Zoo's tropical species of reptiles, fish and a few monkeys. This was also a great place to warm up before heading back to the car for the journey home. In the Discovery Centre, we found lizards, snakes, iguanas, a basilisk, turtles and tortoises, crocodiles and monkeys. Beanie Boy was fascinated by the Giant Hissing Cockroach, which one of the ladies had taken out for us to see up close. I was surprised when both he and Little Bean accepted the invitation to stroke the cockroach and even more surprised when I decided to touch it myself (although I still don't think you'll find me doing a bush tucker trial any time soon!!!).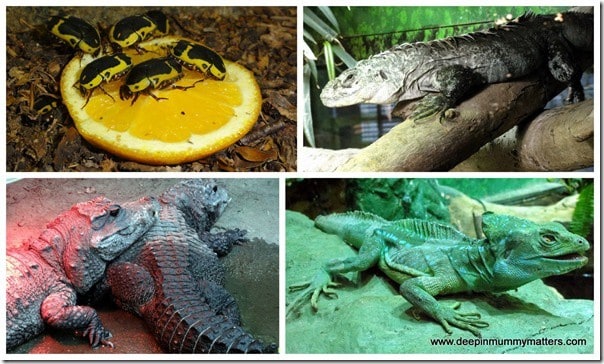 DISCLAIMER: We were sent a family ticket for our day at Whipsnade Zoo courtesy of Moneysupermarket where you can find discount vouchers for hundreds of attractions.