Queensgate AW18 QBlogger Challenge
I have been a Qblogger for Queensgate Shopping Centre for a few years now and the thing I look forward to the most is a Qblogger challenge, a reason to go out and explore the shops (yeah like I need a reason to do that). This year I couldn't make it to the actual Qblogger evening and catch up with all my fellow Qbloggers thanks to my fractured ankle and not being able to drive so I had to wait until the weekend when Simon could take me in.
The Challenge
So my task was to head to John Lewis, Monsoon, Accessorize and Fat Face and luckily for my ankle, they are all situated close together. Within these four stores, I was to select five staple pieces for my Winter wardrobe and then with the £25 Gift Card provided, buy my favourite!!
My Winter Staples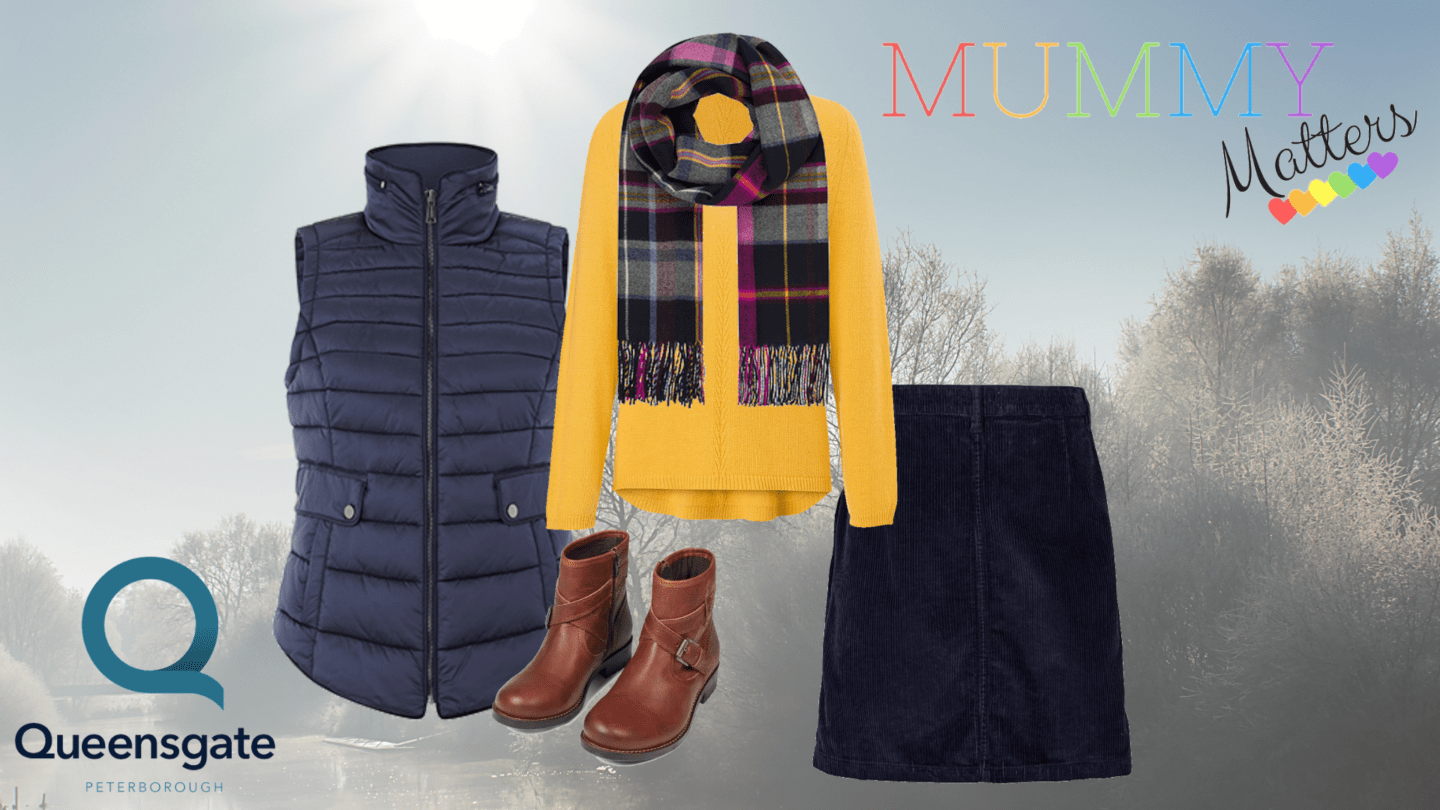 From the moment that I opened my challenge, I knew exactly what I would look for in each of the shops, I had a vision in my mind which I was positive each store would be able to fulfil for me and they didn't disappoint.
John Lewis & Partners

Earlier this year I was invited to our local John Lewis to be told all about the exciting new changes with the transition to John Lewis & Partners. They have created a new style philosophy in the womenswear collection with an emphasis on bold colours and colour clashing. It's all about accentuating your own personal style any way you choose. The designers have created simple clothing collections which can be mixed and matched together and there is no right or wrong way to wear any of it. I particularly loved the mustard knits so that was my first pick for my winter wardrobe. This is a V-neck textured sweater which is a medium weight so you can layer it easily according to the change in the weather. I love a V-neck for this reason and the rich mustard colour will ensure you stand out from the crowd. It can easily be paired with navy, black, brown, burgundy or green, in fact, it will pretty much go with everything so you can get lots of wear through the season.
Fat Face
Once upon a time, you would always find me in jeans throughout the winter but I get fed up of wearing them day in, day out and to be honest, they aren't very warm. In recent years I have embraced wearing skirts and dresses with thick tights. I feel more feminine and believe it or not, thick tights are warmer than jeans. I spotted this Cara Corduroy skirt within seconds of walking into Fat Face and I really liked the combination of the navy with the mustard of the jumper. Corduroy skirts are extremely comfortable and easy to wear, they don't feel stiff like some denim ones can. I always prefer navy to black too as I think it looks softer and goes well with so many colours. The Cara also comes in a rich plum colour which would have worked equally as well in this outfit.
Next up, I stumbled across these gorgeous Filey Biker boots. You would normally find me in knee boots for winter but I really like these ankle boots and find more and more that I am loving the look of ankle boots with skirts and dresses on women. Tan boots are always a winner for me too, they look more expensive than black in my opinion.
Monsoon
When I walked into Monsoon my intention was to find a hat or a scarf but then I saw the Rachel Quilted Gilet which is great for layering. You probably wouldn't wear this in the middle of winter but it's a great choice for Autumn or on a Winter's day where you are in and out throughout the day. It is shower resistant with an integrated hood zipped into the collar, great for those days when you get caught out.
Accessorize
I couldn't believe my luck when I walked into Accessorize to see the Temple Check Blanket Scarf hanging before my very eyes. It was the perfect combination of all the items I had chosen for my winter wardrobe and was soft and warm too. This was the item that I chose to buy with my gift card as it will brighten up my winter walks and keep me warm in the process.
So what do you think? What would you choose for your Winter wardrobe? Are you Winter ready?