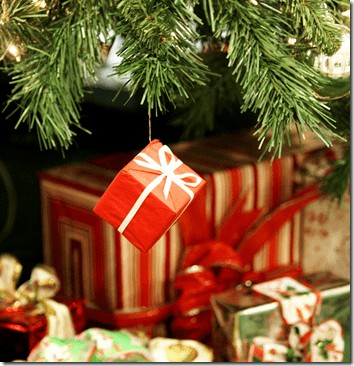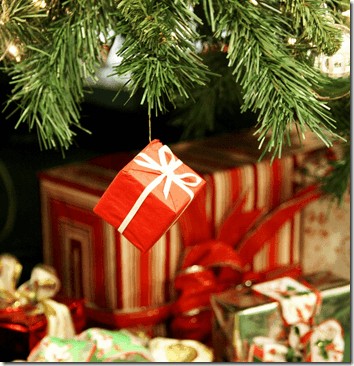 3 French Hens, 2 Turtle Doves and a mosquito net. Not the traditional ending to the Twelve Days of Christmas, but an ending all the same. Christmas has, and always will be a time for tradition: the tree, the turkey, the decorations, the presents, the bellowing of carols whilst wearing antlers and a red nose (well maybe that one's just me). Tradition is a staple at this time of the year, and the aforementioned are things that I wouldn't dream of changing and nobody in their right mind would.
However, there are some things which perhaps breaking the tradition for, would make things a little easier at Christmas. I am fairly confident in saying that in the back of most or our wardrobes we don't all find a fantasy world blanketed in snow inhabited by talking Lions and half-man-half-goats, but we do find is a plethora of gifts from Christmases gone by, unopened soap sets, DVD's and CD's with the plastic still on, and let's not forget the embarrassing knitted jumper. I think it's high time we changed this; I think it's time to pursue a new, non-traditional present buying route for those members of our family who we only see once a year on Christmas Day.
What to get those 'hard to buy for' relatives?
It is hard trying to find a gift for a relative that you do not know a great deal about. It is even harder putting on the 'thanks for my present, but we both know I will never use it' face. So how do we avoid this? Simple. Give a gift that your aunty, your uncle or your second cousin twice removed can never expect, and you don't have to blow your budget.
1. A Charity Gift
There are a wide range of charity gifts available from Must Have Gifts that really can make a difference this Christmas. The point is that if you're spending money on nonsensical gifts, make a change, and make a difference. Charity gifts are a great way to share the celebrations with family, friends, colleagues and with people all around the world – people who will use their gifts and need them a lot more than your wardrobe needs another soap set.
2. A Magazine Subscription
For all the little you know about a particular relative, there is always someone who will know, and it's not hard asking a question if it means saving time trawling through endless department stores. Ask your mum or dad what hobbies your aunt, uncle or cousin might have, and I can guarantee there will be a magazine for it.
Can you picture your relative out on a prowl with an owl, or a walk with a hawk? I definitely can. There are multiple sites up and down the country which offer introductory lessons and experiences for falconry. Though if they aren't eager on eagles, there are oodles of similar days out. Just get on the internet and spend 5 minutes looking what's in your local area, and make the gift giving this year a little less 'hawkward'.
4. A meal out or bar tab for two
A grown up gift card in other words. Find a restaurant or a bar near where your relatives live, go online and I'm sure most places will offer vouchers or gift certificates. If not, give the restaurant a ring and set something up with the manager and get your relative(s) to give them a ring when they are home as this is a guaranteed gift that will go down a treat. A free meal or a cheeky few cocktails on you, who can't appreciate that!
These few ideas are sure to break from the usual, traditional distant relative gift-giving, and remember…if they don't like any of these ideas, at least the gifts won't end up at the back of the wardrobe.
DISCLAIMER: I have not been paid for this post, it is a charity and I wanted to help.