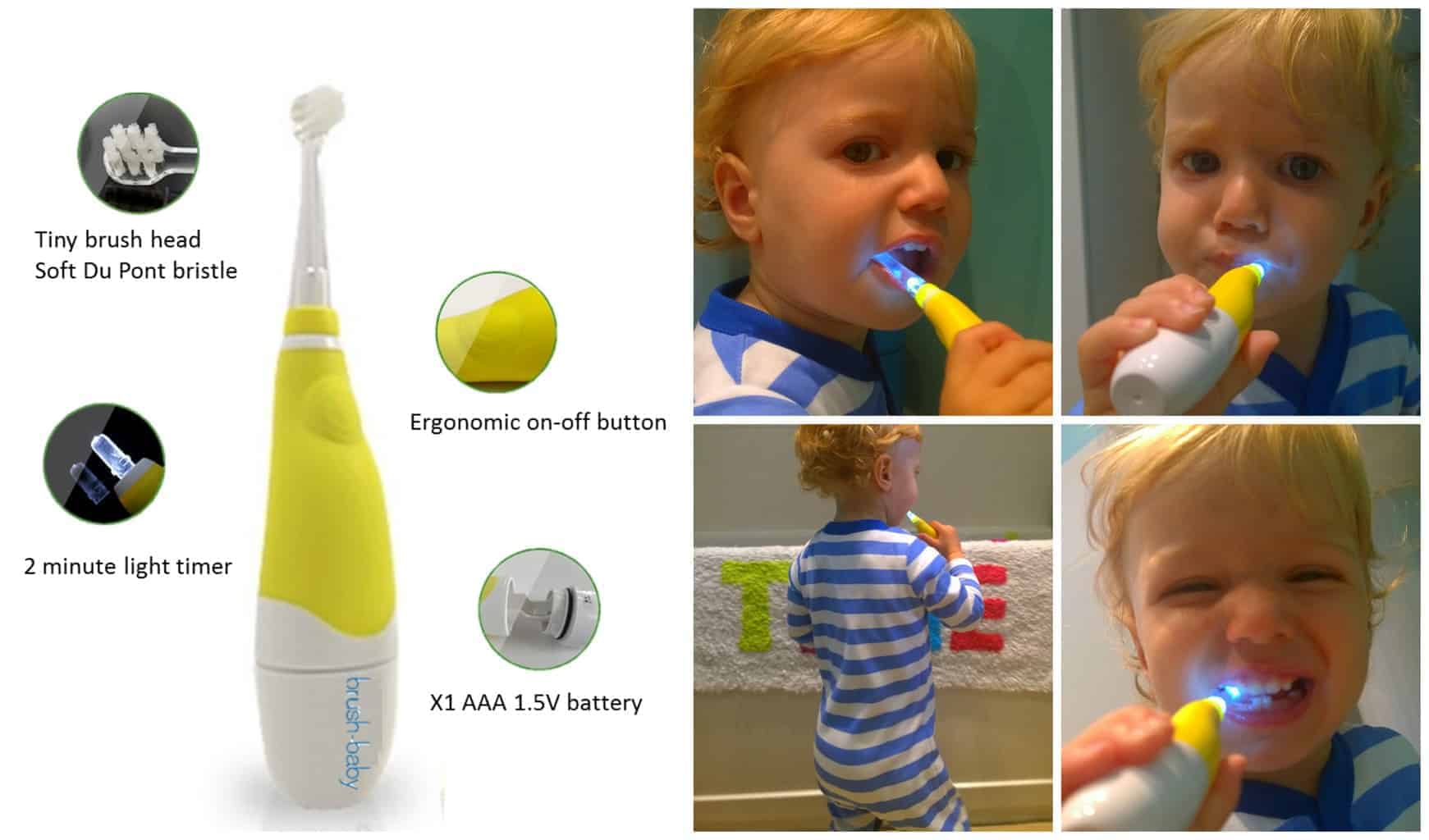 Why we love Brushbaby Baby Sonic Electric Toothbrush
As a family, we believe it is important to look after our teeth and so we try our best to instil that into the Beans from a young age. For the longest time, I didn't understand why people would want to use an electric toothbrush, I just thought people were lazy but the proof came in the form of my dentist's bills.
Why use an electric toothbrush?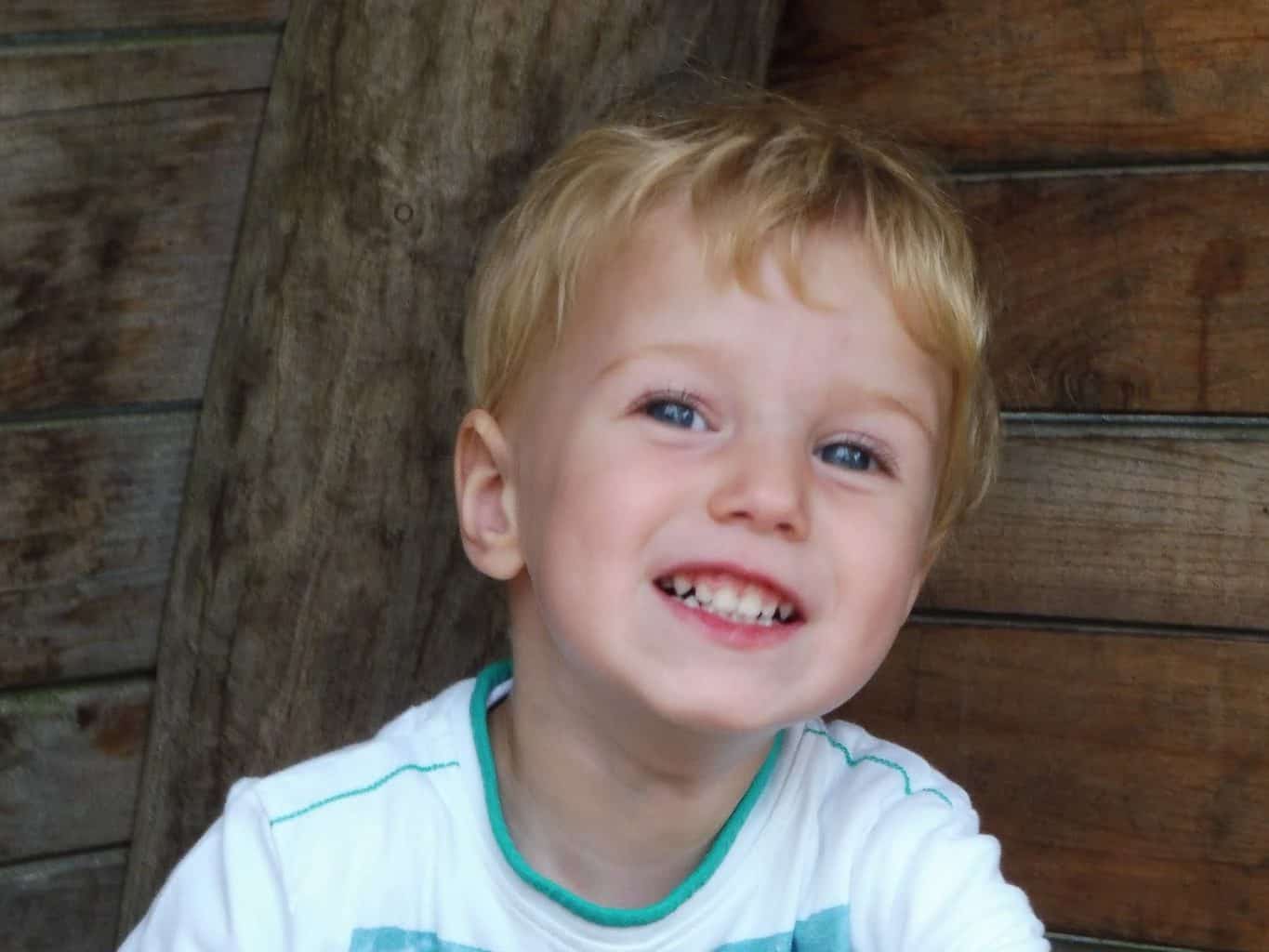 Before I started using electric toothbrushes myself I would need a scale and polish every 6 months at my checkup. Since I started using electric toothbrushes, I have only had to have a scale and polish at every other appointment because my teeth are so much cleaner, hence my pocket isn't affected so badly either.
I started buying the Beans electric toothbrushes as soon as I found ones that were suitable for their age but I always struggled to find one for Jelly Bean. Then I was asked if we would like to review the Baby Sonic Electric Toothbrush which is designed for children aged 0-3 years.
Brushbaby Baby Sonic Electric Toothbrush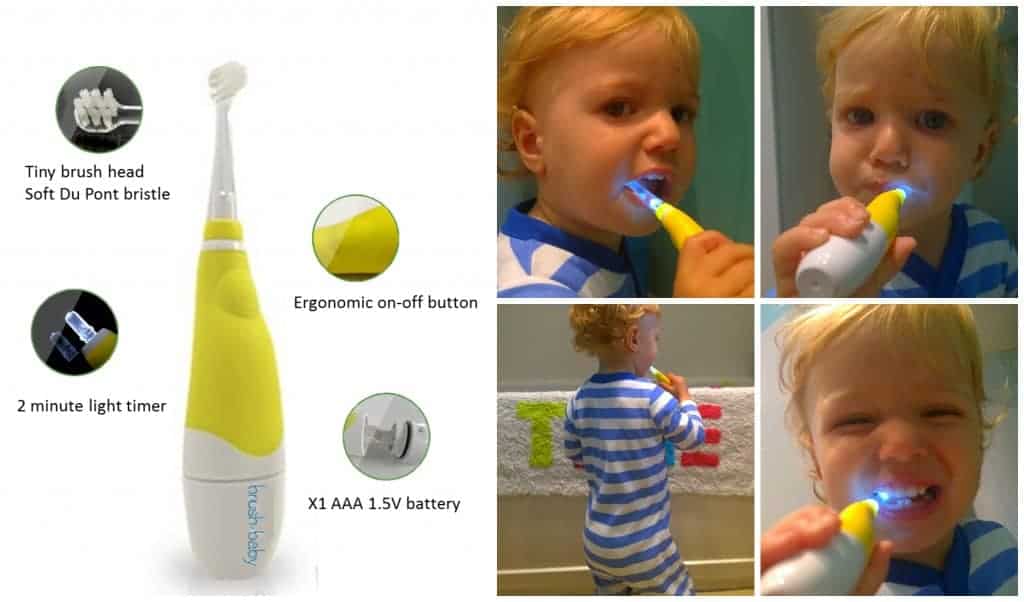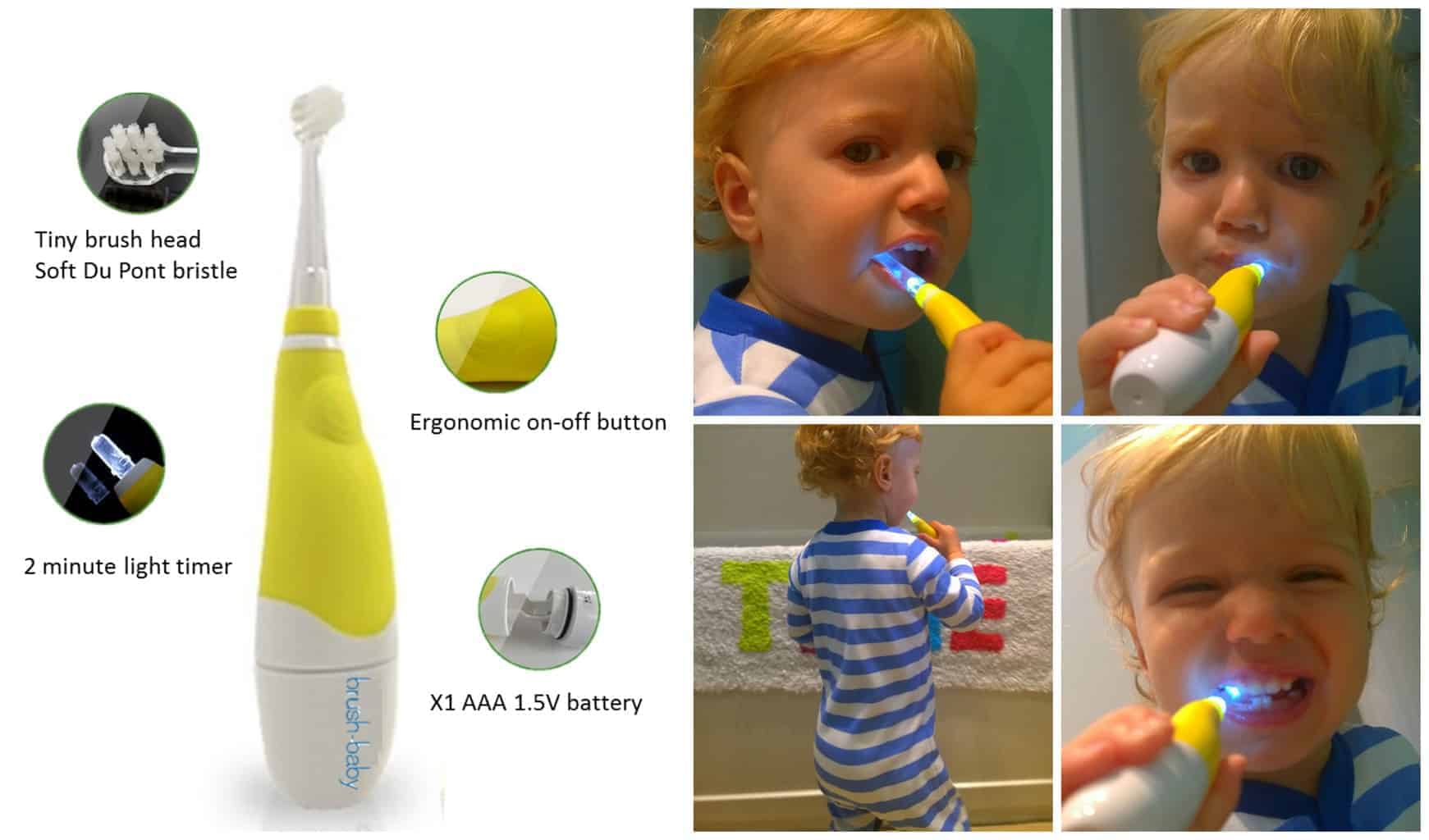 My first impression when the brush arrived was one of delight as it came with both a batter AND a replacement head and I also loved the size of the head too. Many toothbrushes I have tried for Jelly Bean before have been too big for his mouth and he has struggled and fought with me when putting it in his mouth. With the Brushbaby he still fights with me but now that's because he wants to do it himself.
The Brushbaby Baby Sonic Electric Toothbrush lights up which makes life so much easier for being able to see when you are brushing when the little monster doesn't want to cooperate and open his mouth wide enough to accommodate the brush and for me to still be able to see. Now it's like a torch lighting up a cavern and I am able to clean his teeth thoroughly AND see what I am doing.
The Brush also had a clever vibration so you know how long you have been cleaning. It vibrates every 30 seconds and switches off after 2 minutes which helps both you and baby recognise how long you have been brushing and when you should stop. I honestly cannot recommend this toothbrush enough and will definitely continue to buy more for Jelly Bean as he grows.
DISCLAIMER: We were sent a BrushBaby Baby Sonic Electric Toothbrush for the purpose of this post. All words, images and pictures are my own and may not be copied without my permission.