How Would You Choose The Best Hair Salon?
A hairstylist can change your life by giving you a unique haircut, and he can also provide you with proper hair treatment to help treat a problematic scalp. Whilst it can be easy to find hair salons in your locality, it's not always so easy to choose the best hair salon.
You need to find a professional hairdresser. It might be worth checking his or her experiences, certifications and portfolio before you visit. It is better to search for such hair salons online and check their portfolio along with their services and packages on their website. It's also advisable to ask for recommendations from friends and relatives to help you select the best hair salon, but make sure, you check their services before you visit to avoid disappointment.
5 Tips To Choose The Best Hair Salon:
1. Read customer reviews
If you find a large volume of negative reviews then you perhaps you need to look elsewhere. Nowadays, most of the hair salons offer an online booking facility and you do not need to wait for your turn. In this case, you can visit their website and book an appointment online.
2. Hygiene
Hair salons should always keep good hygiene standards. They should sterilize tools between clients and use fresh towels and gowns for their customers. Poor hygiene standards will spread germs and can lead to infection.
3. Services available
Some of the best hair salons offer you additional services like party makeup, facial, pedicure and manicure, body massage and other grooming services. So you must check their services and choose a suitable package according to your needs.
4. Experience
Good experience doesn't necessarily mean someone who has worked in the hairdressing industry for years as they could have picked up bad habits. Some new hairdressers can be head and shoulders (pardon the pun) above the rest in terms of talent. That said, choosing a hairdresser with many qualifications is a good indication of a good hairdresser because they have been assessed professionally on their abilities.
5. Aesthetics and comfort
It's extremely important that you find a hair salon where you will feel comfortable because you may need to spend hours there to obtain the look you want. Check their features and facilities available to customers. Most of the hair salons have an audio-visual system and you can request to play your favourite music during your haircut. Plus, hair salons which are fully air-conditioned will help you to feel comfortable on a warm day.
Salons can provide proper hair treatments with warm water and hair serums. They can apply different kinds of grooming products and should test your skin and scalp before they apply any such products. Make sure, you must choose a hair salon which is using branded grooming products only.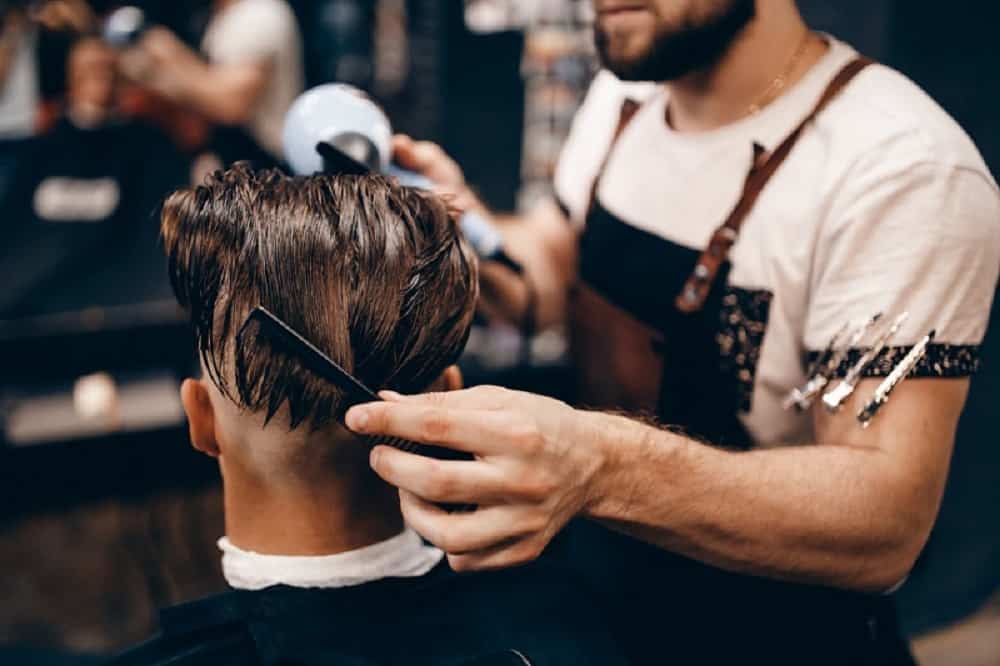 There are salons that work only for events, like birthdays, marriages and anniversaries. You can talk to them regarding the detailed package that they can give for hair and face make-up and styling. You can get your personal stylist for the same reason and get things done in the most feasible way. So now you can search such hair salons online and choose the best one after checking their online reviews.