How To Save Money on Groceries
Because of worsening inflation rates, either of these things happen when you go to the grocery: fewer items make it into the take-home bag, or you're paying more than you budgeted.
Sometimes, even both happen. Thus, you must learn how to save money on groceries, and here's how:
1. Stick to Your Shopping List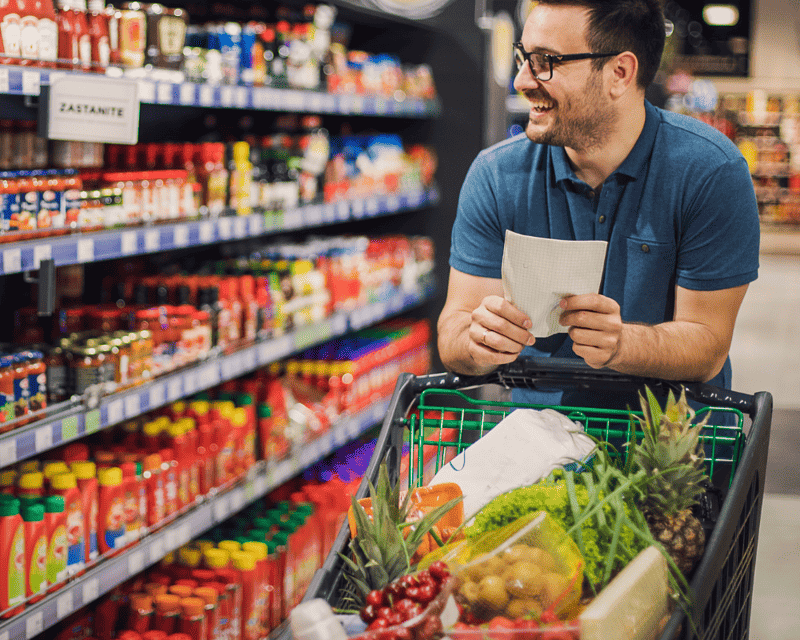 Making meal plans and shopping lists seems tedious. After all, why bother with a list when you can shop by eyeball and memory?
A shopping list based on your essentials and meal plans ensure you only buy what you need – nothing more or less.
Moreover, you can project a budget when making your shopping list. At the least, you can aim to avoid overshooting that budget.
2. Compare Prices
Schedule your grocery time when you and the store aren't busy. Doing so will give you time to conduct better price comparisons, allowing you to find cheaper options.
But how do you compare prices? Here are a few tips:
Subscribe to weekly ads
If you often shop from one store, you should subscribe to their weekly ad, which showcases their products' latest prices and recent deals.
Go beyond eye-level displays
Most stores place expensive items at eye level to entice people to buy them. Scan the rack from head to toe if you want a cheaper alternative.
Consider generic
Despite the prejudice against them, many generic items are as good as their branded counterparts. They're also almost always cheaper.
Compare prices across stores
If multiple stores are near you, it's best to canvas prices. The few dollar or cent differences might just be what you need to get through the week.
3. Know When to Cash or Credit
Some believe that you should always pay in cash. It forces you to stick to a budget, making you more likely to save money.
However, expert shoppers know that to save, it's not about sticking to cash or credit. It's about knowing when to use one or the other. At certain times, it is more practical to stick to cash.
But if you have credit cards that offer cashback, discounts, or reward points when you go grocery shopping, you might be better off using those. You'll have to learn about their policies and track expenses and fees.
However, you won't have to overthink those. Remember this trick: pay in full and on time to avoid interest charges.
4. Look for Sales and Coupons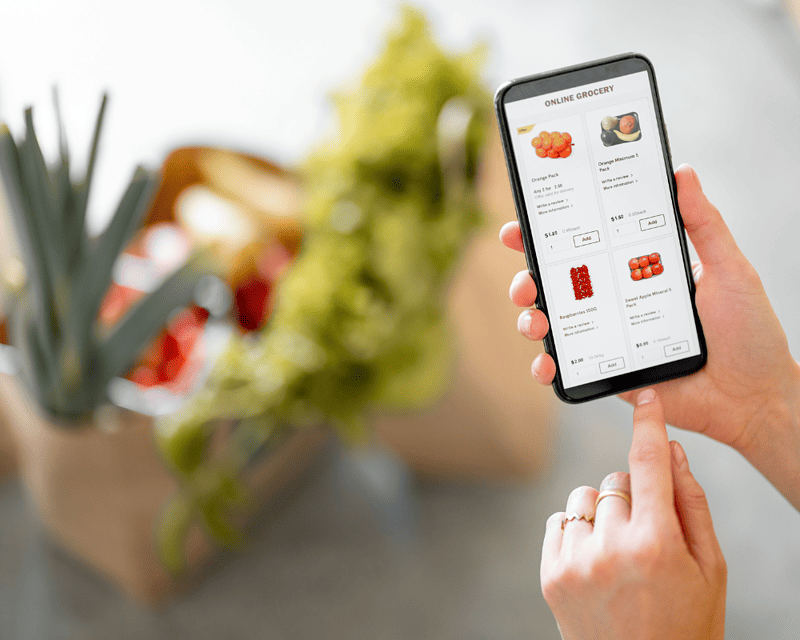 Sales and coupons are indispensable to shoppers who want to save. Why would you pay $3.99 for cereal when you can have it for only $1.99 with a voucher?
Sales and coupons can lead to significant savings, so if you haven't started using them, you should. To help you start, here are some places where you can find sales and coupon announcements:
Weekly ads
These ads do not just feature the stores' latest prices. It also showcases their biggest and most recent promos and vouchers, along with guides on how to avail of them.
As nearly everyone is online, stores have begun announcing promo seasons and offer through their websites or social media accounts. So be sure to follow them.
Clearance racks
Scour your neighbourhood store and discover where the clearance racks are, as it displays items with marked-down prices. You can also ask around to find out what time clearance sales for meat, produce, and bread begin.
Coupon databases
Several sites online compile coupons and promos of big stores and brands.
5. Bring a Calculator
Adding the items to your cart while shopping is a great way to ensure you're not overspending. Thus, make sure you have a calculator on hand. Usually, your phone would have one, but if you like the clickety-clack of traditional calculators, you can bring those, too.