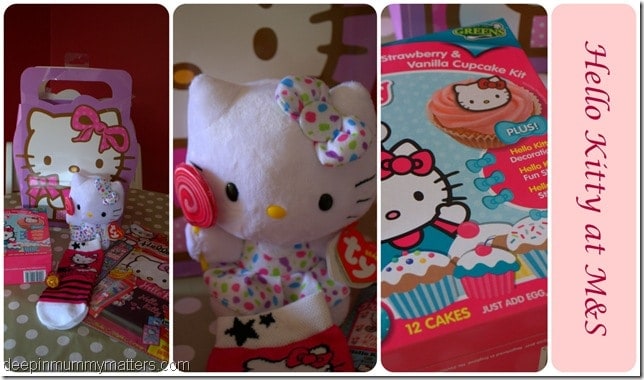 Hello Kitty Loves Little Miss, exclusive fashion launch at M&S
Nevermind Hello Kitty Loves Little Miss, Little Bean LOVES Hello Kitty!!! Personally I'm not a fan but maybe that's because I prefer dogs? Little Bean has been obsessed with Hello Kitty since she first laid eyes on her, she has numerous cuddlies, handbags, notebooks and charms all with her favourite character on so you can imagine she was pretty upset when we weren't able to attend a recent blog event for the new fashion range being launched at M&S. Luckily for Little Bean they still sent her a Hello Kitty goody bag which she has been enjoying this weekend.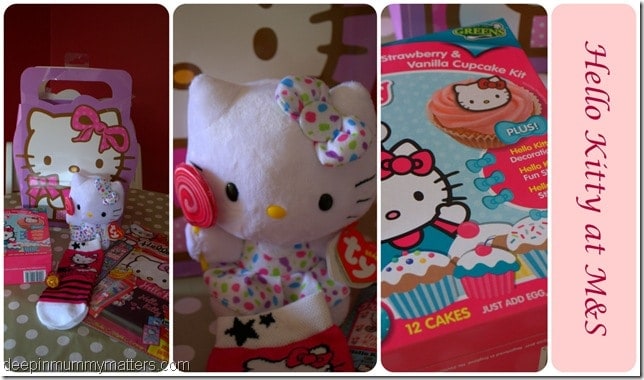 At the end of this month a five piece girls summer fashion collection launches nationally across 57 Marks & Spencer stores with toddler lines joining the collection in Spring 2014. The cute designs depict Hello Kitty and Little Miss Sunshine exploring the birthplace of Hello Kitty, London.
The collection brings together key attributes from each brand; Hello Kitty brings trend led prints, stylised city scenes and fashion forward shapes, whilst Little Miss Sunshine emulates colour, fun and self-expression. Together these two iconic brands ensure Marks & Spencer customers are offered something very special and never seen before.

The collection for Girls aged one to seven includes:

· A cable knit cardigan (£15 – £17)

· Knitted dress with matching tights (£18 – £20)

· Layered t-shirt dress with matching tights (£17 – £19, for 1-7 years)

· Long sleeved print t-shirt (£7 – £8)

· Short sleeved print t-shirt (£7 – £8,)

This M&S fashion exclusive launches as the official UK Hello Kitty magazine re-launches with brand new content giving insight into Hello Kitty's world and as Mr. Men Little Miss are set to launch the first ever UK brand magazine in September 2013, taking storytelling to the next level through interactive content.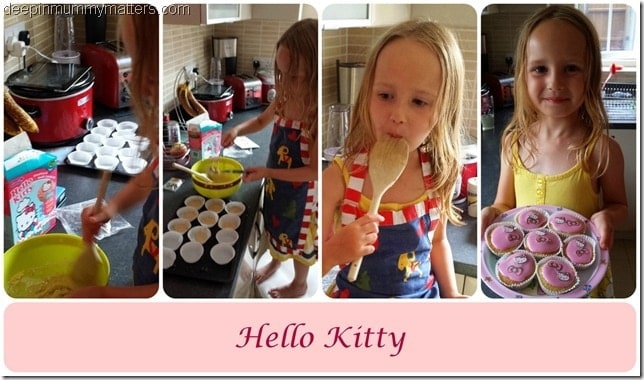 I have no doubt that Little Bean will be nagging me to buy her something from the range but for the time being she has enjoyed baking cakes and getting stuck in with her new sticker album.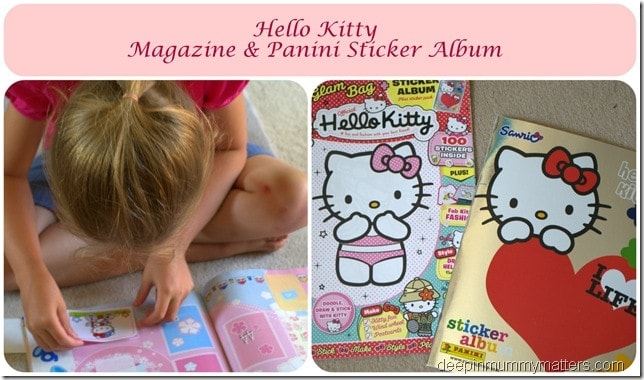 Find out more about Hello Kitty loves Little Miss on their Facebook page.