Our first visit as Sea Life Birmingham Ambassadors
A few months ago I was excited to tell you that we had been selected as Sea Life Centre Ambassadors for Birmingham, something we were very much looking forward to. Well, today we have spent a very enjoyable day in Birmingham checking out their current Mister Maker theme.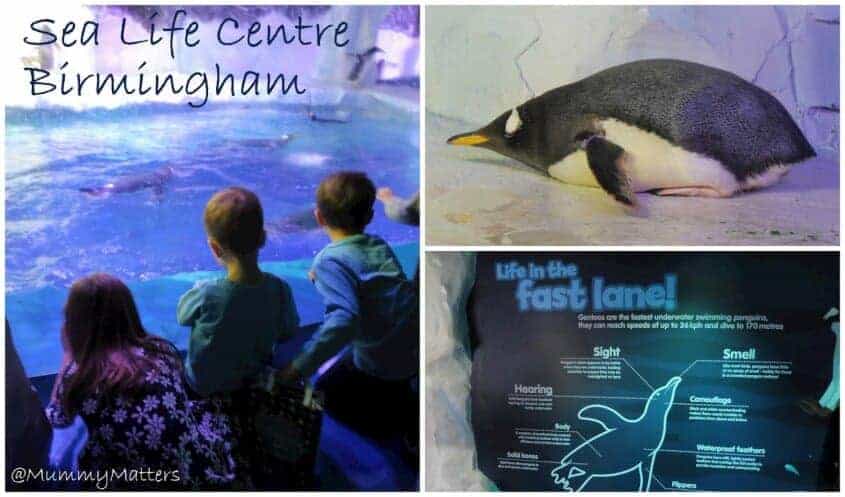 When we arrived we needed to sort out our Sea Life Ambassador passes which entitle us to free entry into all of the Sea Life Centres and Sanctuaries including the London Sea Life Centre which hasn't been included in the past. We also received a voucher for each pass holder for a day out at any one of the four attractions; Thorpe Park, Chessington World of Adventures, Legoland Windsor or Alton Towers. Our passes are valid for a full year so we are really looking forward to making the most of them and telling you more about new developments and events at Sea Life Centre Birmingham. It was relatively quick and painless to obtain our passes, we had to complete a form for each pass holder and have our photographs taken for the passes. I completed our forms before we arrived to make the checking in process a little bit quicker – I was even complimented on how neat and easy to read my writing was so they won a brownie point there!!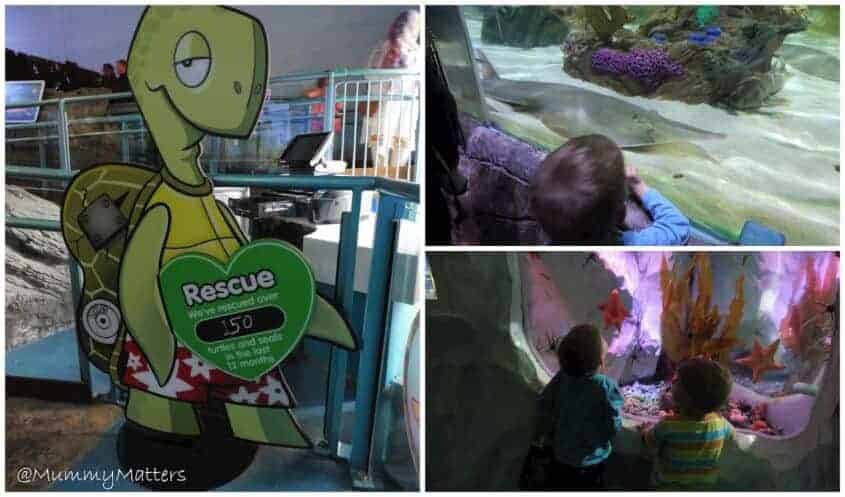 The nice thing about visited an attraction you have been to before is that the children getting excited about what is coming around the next corner and remember things they saw the last time they visited. The Beans very excitedly ran to the Penguin Ice Adventure where we found the Gentoo Penguins to be quite lively (apart from the two who were having a morning nap). The Penguins never fail to raise a smile and a giggle from the Beans (or us for that matter).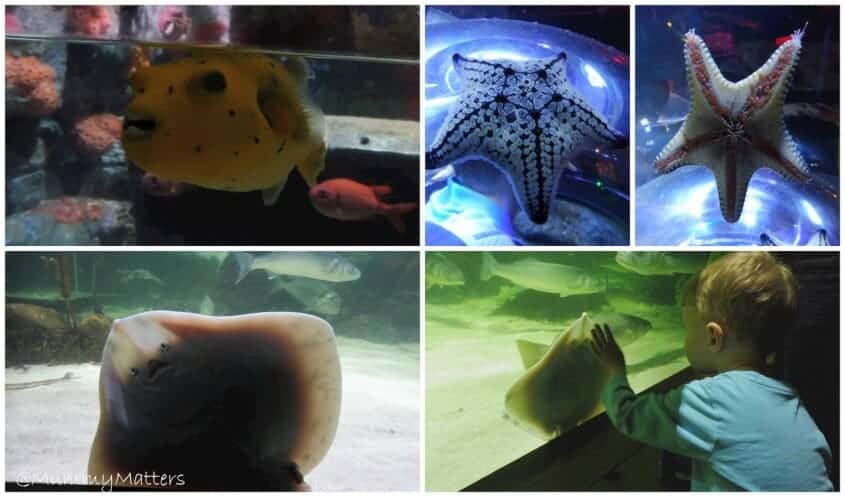 The more we visit the more I am starting to notice the Beans 'fishy' preferences; Little Bean loves to spot the Moray Eels, Jelly Bean likes the varying sizes and colours of starfish and Beanie Boy likes the pufferfish and sharks. I'm a sucker for the stingrays and the giant turtle, oh and I do love the seahorses too. I love it now that Little Bean and Beanie Boy can read because they have started to read the signs and look for the different species of fish and are keen to point them out.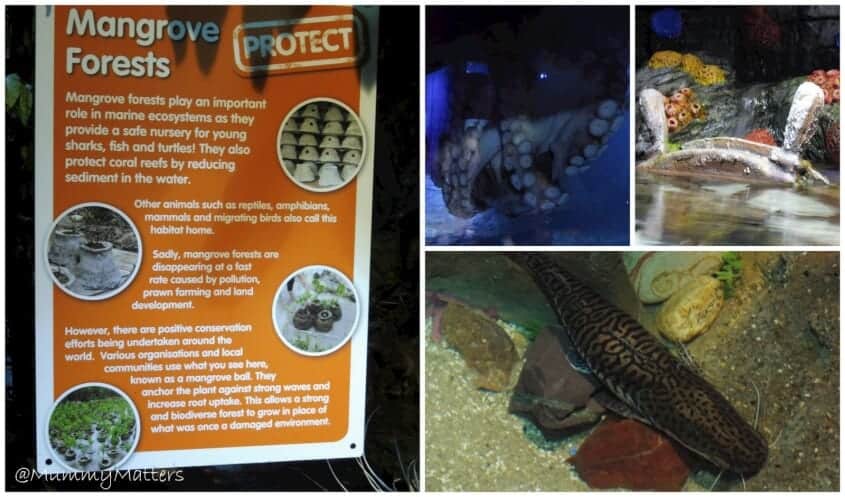 Throughout the centre are boards with fast facts about some of the tanks occupants and one which surprised me was this one;
70 million sharks are killed each year for their fins
Not being a massive meat or fish eater I couldn't understand why, then Hubby pointed out they are used for Shark Fin soup and in medicine. Then further around the attraction I spotted this sign, which makes it all seem pretty ludicrous to me.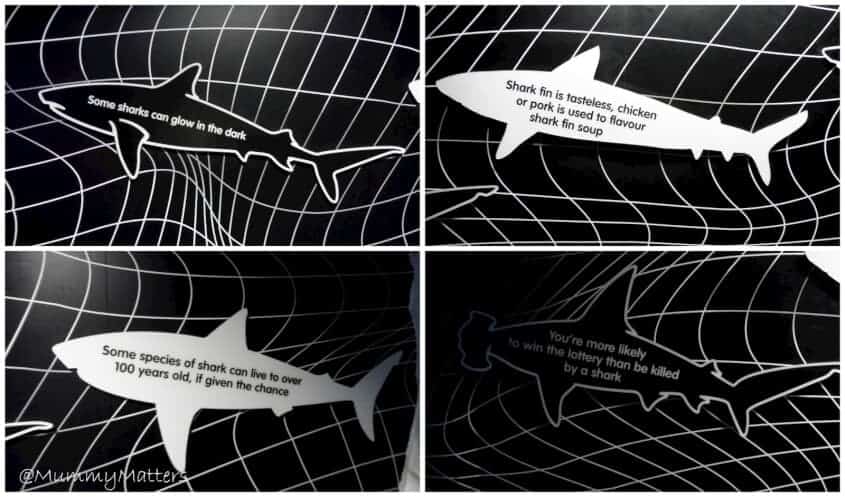 Mister Maker
In the craft area the Beans were invited to do their own sea crafts which they loved. Little Bean and Daddy made a magnificent Stingray, Beanie Boy and Little Bean made a beautiful brightly coloured fish picture and so be honest, I'm not sure what Jelly Bean made? It could be a fish, it could be a Jellyfish but I'm really not too sure. The main thing was they all loved taking part in the crafting activity. The ladies who were running the Craft Room were brilliant with the children and helped them where help was needed. There was ample crafts materials and the children were encouraged to make as many different fish or pictures as they liked. I think they would have stayed in there quite happily all afternoon but there were other children waiting patiently so we left to make space for them.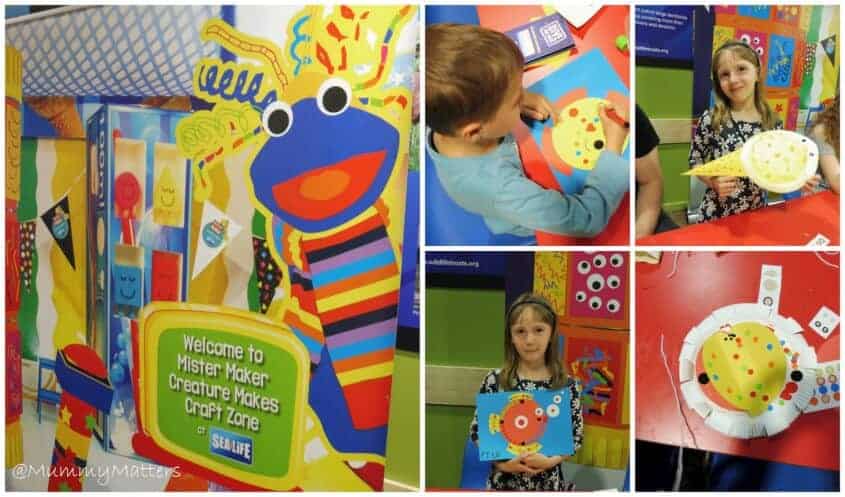 In the few months since we last visited we noticed a few subtle but very effective changes; when you come out of the lift which takes you to the Ocean Tunnel you are no longer faced with a wall. The wall has been removed and made it all feel much more spacious and bright. In the Ocean Tunnel the handrails have been moved and the floor is now clear so you can see all the way around and under you. Taking away the handrails has made a massive difference to the Ocean Tunnel as you now feel like you are right in there with the fish. Unfortunately I couldn't get a great still image of the tunnel as it was too busy but it certainly made for a better video when following the turtle around the giant tank.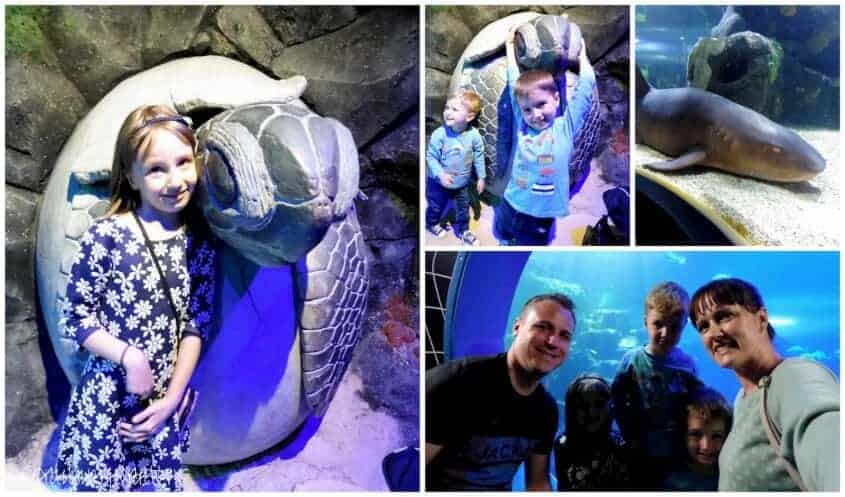 I spoke briefly with one of the Sea Life Team Members as you might recall the last time we visited we were a little worried about the giant Stingray who kept bashing into the glass. We noticed that he had stopped doing that and that his lump has shrunk dramatically. She said that when they drained the Ocean Tank they had him checked out by the Vet who said that he had a very large fluid filled haematoma. The vet drained the haematoma and since going back into the Ocean Tank the Stingray seemed much happier. They think he was perhaps bumping the glass to try to relieve some of the pressure from the lump but was actually making it worse. He seems much happier now. We all love a happy ending don't we?!