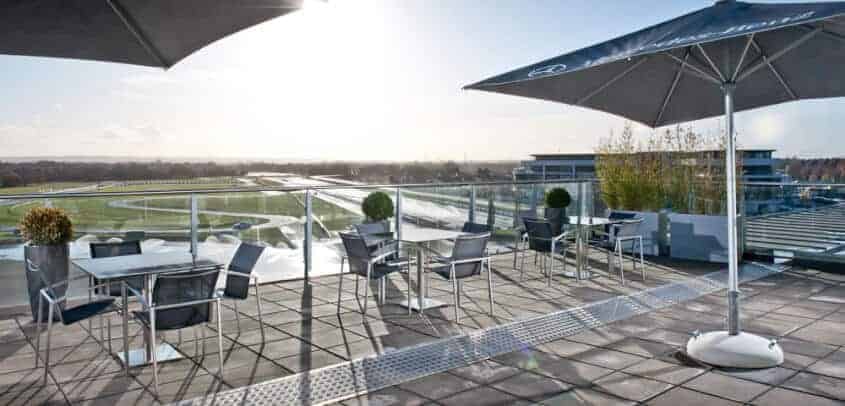 Experience Mercedes-Benz World this Easter Holiday
Located on the famous Brooklands site in Weybridge, Surrey, Mercedes-Benz World has everything you need to keep the whole family entertained this Easter. With driving experiences, two cinemas and three floors of interactive displays, Mercedes-Benz World has half term covered.

AMG & 4X4 Driving Experience
Those with a driving licence can take to the testing handling circuits or the 10-acre off-road course with a variety of different driving experiences including the AMG Hot Laps and 4×4 Mud Laps. Experience the unbelievable acceleration, unique handling and jaw dropping sound and power of a high-performance Mercedes-AMG engine. The most exciting Mercedes-AMG vehicles and a team of top driving specialists are ready and waiting for you. Explore the 10-acre off-road terrain and you'll encounter a range of exciting driving challenges – from extreme inclines to water crossings. But don't worry, with the 4×4 Driving Experience you'll have our latest 4×4 vehicles and a Mercedes-Benz driving specialist on hand to ensure that you and your vehicle conquer every obstacle.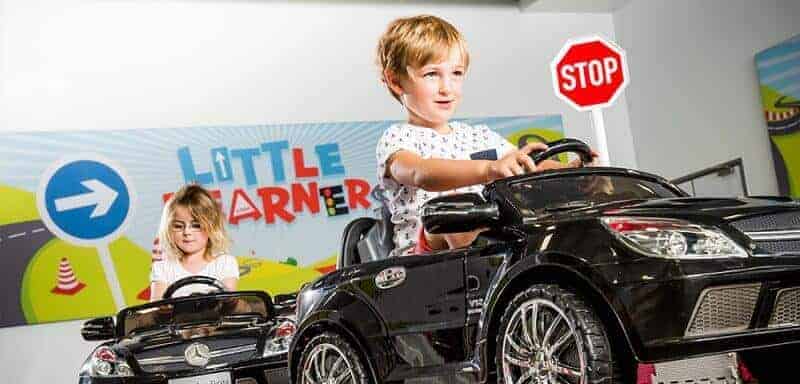 Little Learners
Everyone loves visiting Mercedes-Benz World and getting behind the wheel of a Mercedes-Benz on our handling circuit. Even our youngest guests between three and five years of age, can get in on the action too, with Little Learners. Make your day out at Mercedes-Benz World even more of an adventure for all the family and treat your loved ones to their first drive in our miniature Mercedes-Benz cars. They'll be coached by our friendly and enthusiastic team, who'll be on-hand the whole time to encourage and help them, so mum and dad can relax while the kids have an event to remember.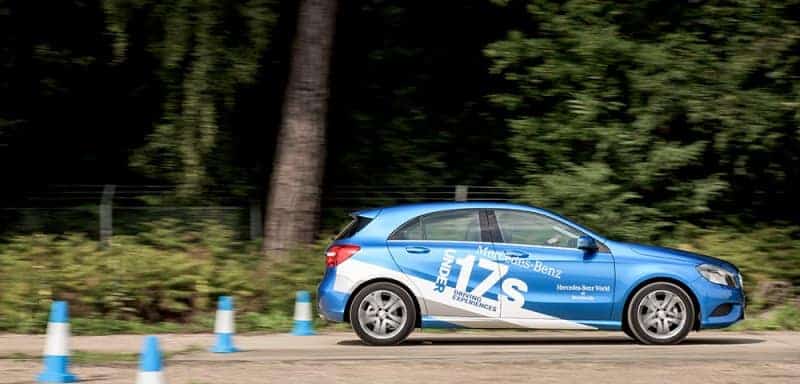 Under 17s driving experiences
Under 17s can follow in the footsteps of British motor racing legends and drive on part of the original circuit at Brooklands. If you're tall enough to reach the pedals (at least 1.5m) you're old enough to drive at Mercedes-Benz World. The under 17s 4×4 Driving Experiences are action-packed driving adventures that let everyone under 17 years of age put a Mercedes-Benz 4×4 vehicle through its paces on our exhilarating off-road course.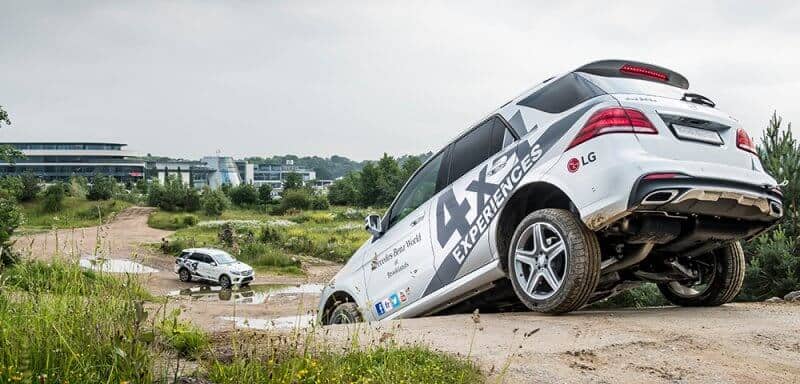 Off-track Entertainment
Mercedes-Benz World has a whole host of non-track related activities, including two cinemas and three floors of interactive displays, including the Driven: Simulator Zone. In the Simulator Zone, you can test the MERCEDES AMG PETRONAS Formula 1 car through virtual reality. There are three sizes of simulator available so people of all ages can take part. Take a seat in the luxurious F1 Cinema and gain an insight into the exciting world of F1. With a variety of programming showcasing team history, classic races, behind the scenes footage and much more.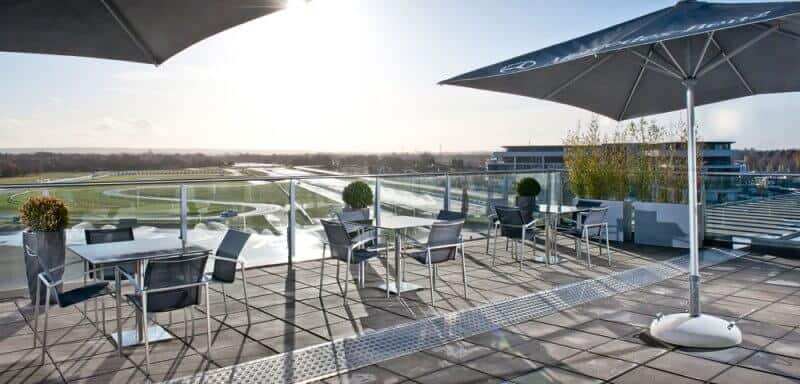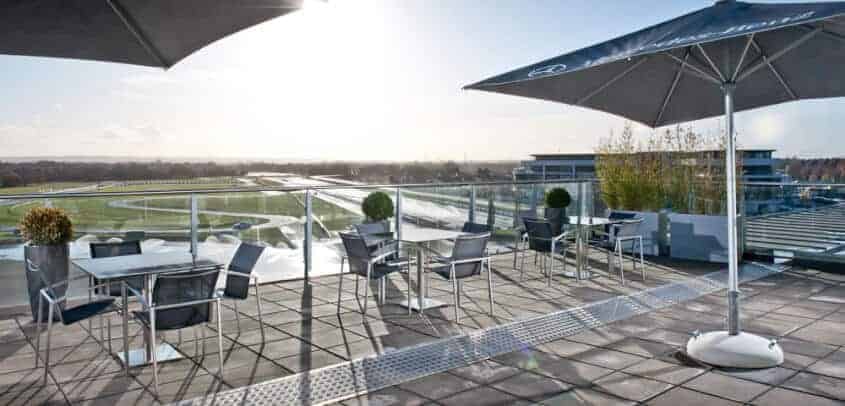 Relax and refuel at The Gullwing Restaurant & Café 1886
Off the track, enjoy a bite to eat at Café 1886 or the Gullwing Bistro which offer a range of food and drinks, from light bites and sandwiches to three-course dining with trackside views.
Gullwing restaurant opening hours 10:00 – 16:00, 7 days a week: 
10:00 – 12:00 Handmade coffee & pastries
12:00 – 15:00 Bistro lunch
15:00 – 16:00 Afternoon tea
Weekend booking:
12:00 – 13:00
13:00 – 14:00
14:00 – 15:00