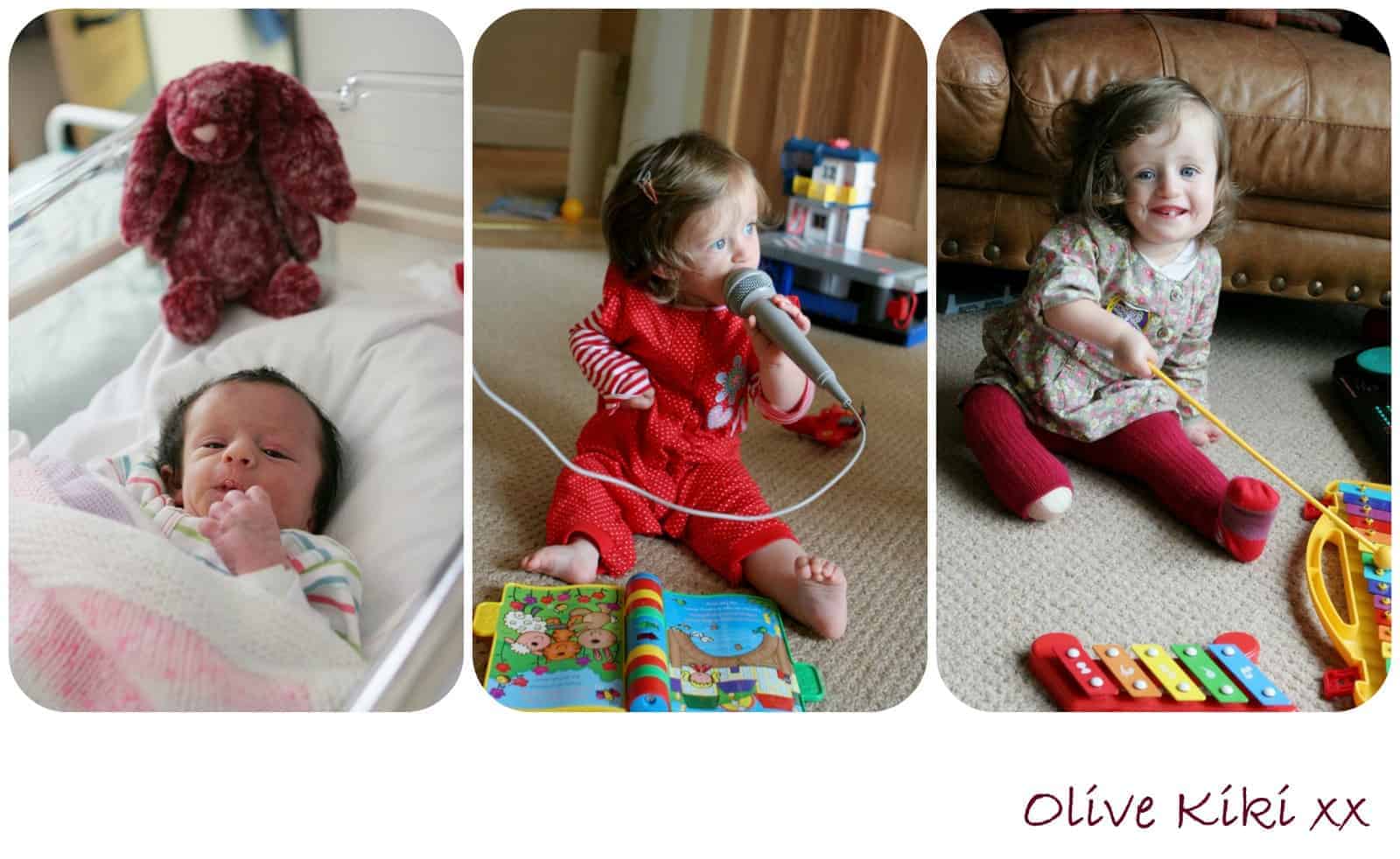 Can you help make Olive's Christmas wishes come true?
I would hazard a guess that a 'bike' would be at the top of many a child's Christmas wishlist this year but there is one little girl who is dreaming of a very special bike, a Tom Cat special needs trike. Olive is a very special little girl who is in my son Beanie Boy's class, we have known Olive and her family since Little Bean started school since Little Bean is in the same class as one of Olive's older brothers. Naturally, I want to help raise awareness of such a special little girl and enable her to get a trike of her very own which will give her the freedom to be out and about with her family so I asked Kristina a few questions to give you a little more insight into the formidable little lady that is  . . . Olive Kiki xx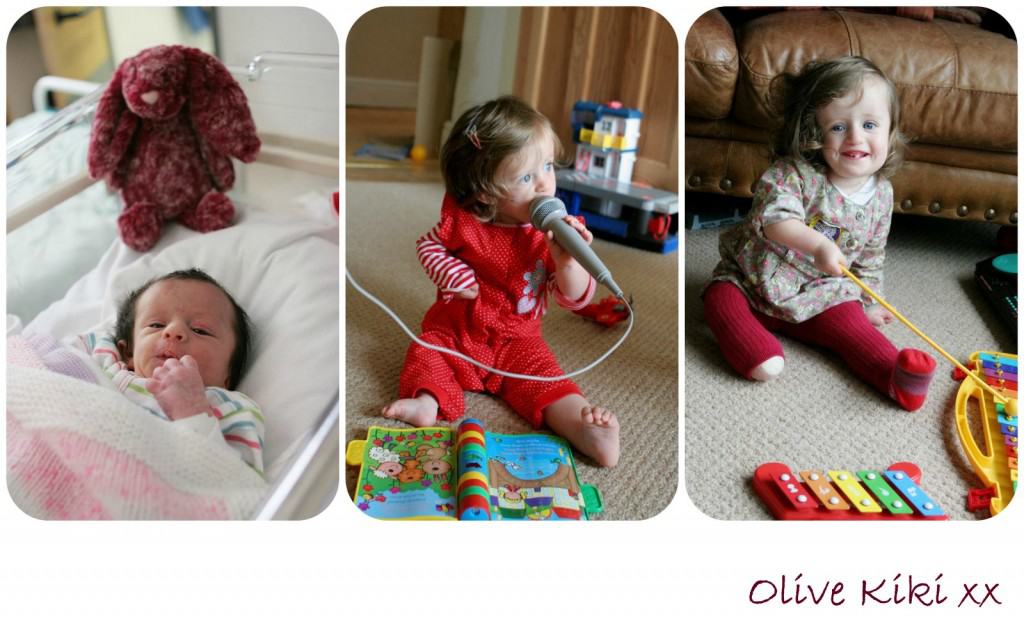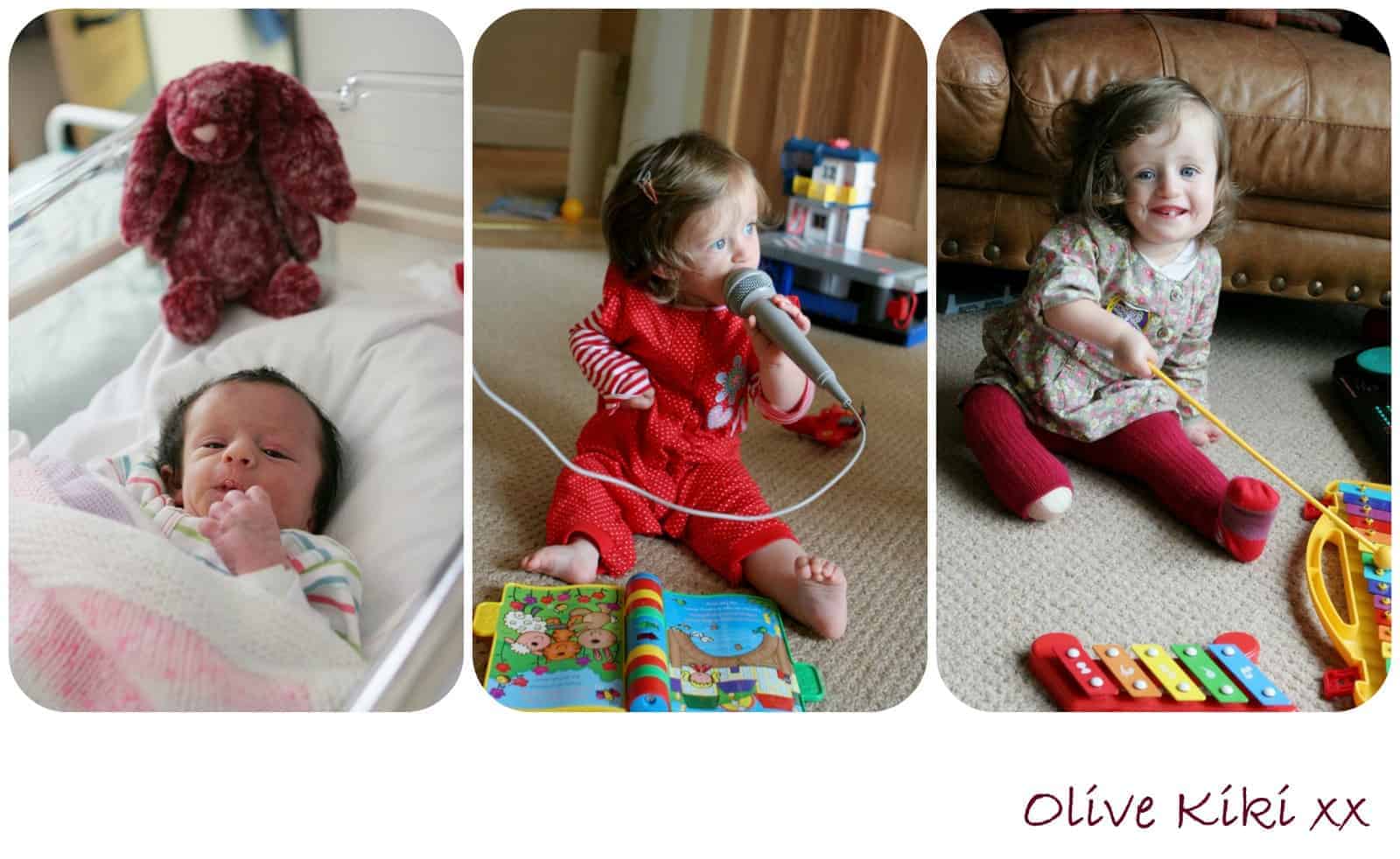 At what point did you know that Olive would be different from her brothers? 
We went for our 20 week scan and was told that some measurements could not be taken due to Olives position in the womb. We returned at 23 weeks and was told that there were abnormal measurements on Olives right hand side of her body and she was not growing as well as she should be for this stage of gestation. We were then referred from Warwick Hospital to Birmingham Fetal medicine unit where we were scanned weekly and Olives progress was monitored until Olive was born at 36 weeks by emergency Caesarean Section due to a poor blood supply to her in the womb. Olive was born weighing a tiny 4lb 10oz.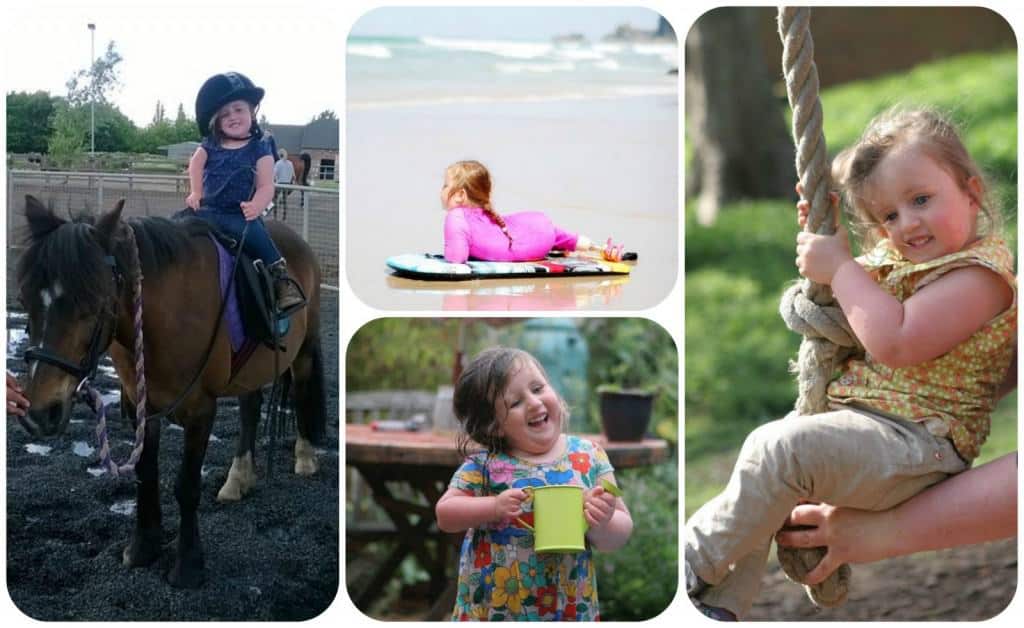 What does Olive's condition mean for her future? 
Olives condition is currently undiagnosed which means we have no idea what to expect for her future. The Dr's have not seen a condition like Olives before can not advise us with what to expect in the future and how her body will grow and cope with the difference in growth between the two sides.
Olive has her legs X-rayed every year to project the rate of growth and check for any bony growths following the amputation. There are plans to operate on Olives right leg to stop the growth in this leg (possibly when she is 6 or 7 years old) and eventually fuse her knee so she can not use it, then use her whole leg as a thigh, providing Olive with a new prosthetic leg which will include a prosthetic knee. This will make make up the difference between her two knees, giving her better balance, stability and cosmetically more even.
Olive has scoliosis (curvature of the spine) which is monitored by X-ray every 6 months. Olive is currently managing with the level of curvature, however if this increases as she grows she may have to wear a brace which will support and hold her spine in a good position, or have metal rods placed along her spine to create a straight spine.
Olive may also have surgery on her right forearm and thumb due to bone abnormalities.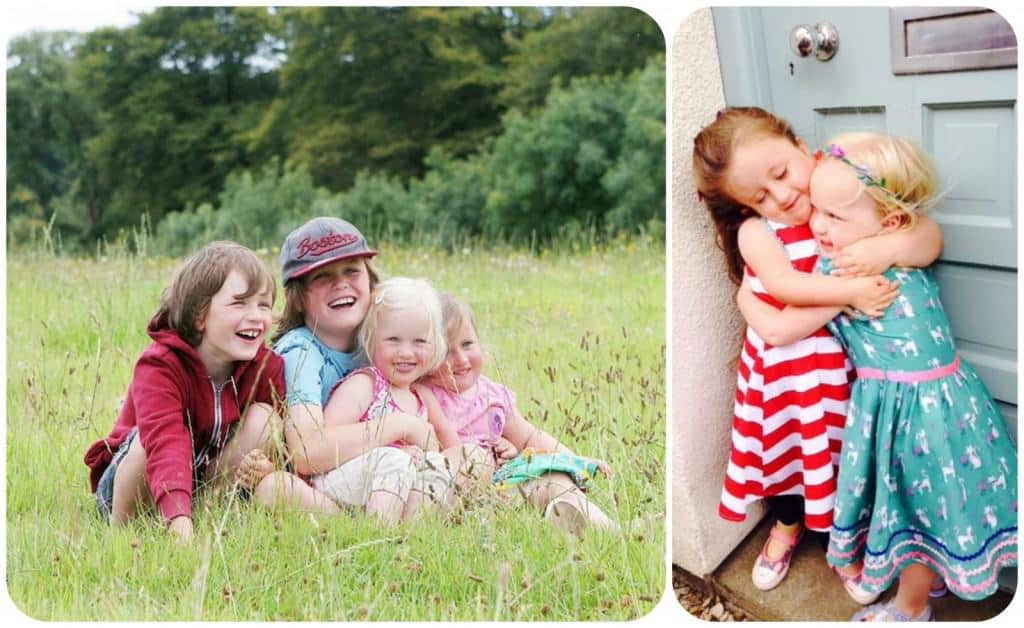 How regularly do you have to attend hospital with Olive? 
We usually have at least one hospital appointment or therapy visit a week, sometimes this can be as many as 3 a week depending on what is happening or the way the appointments fall throughout the year. However our visits to hospital are not mundane as we know so many hospital staff and Drs they really are like friends and family.
Olive touches the hearts of everyone she meets, you only need to look at the school playground to see that. What do you think is Olive's greatest quality?
Olive inspires people because she does not see herself as disabled, unable or different in anyway. She has a 'can do' attitude, enthusiastic and a joy of life and is extremely independent where possible. Despite her problems she is always keen to get involved and try. This is something we encourage and believe in as a family.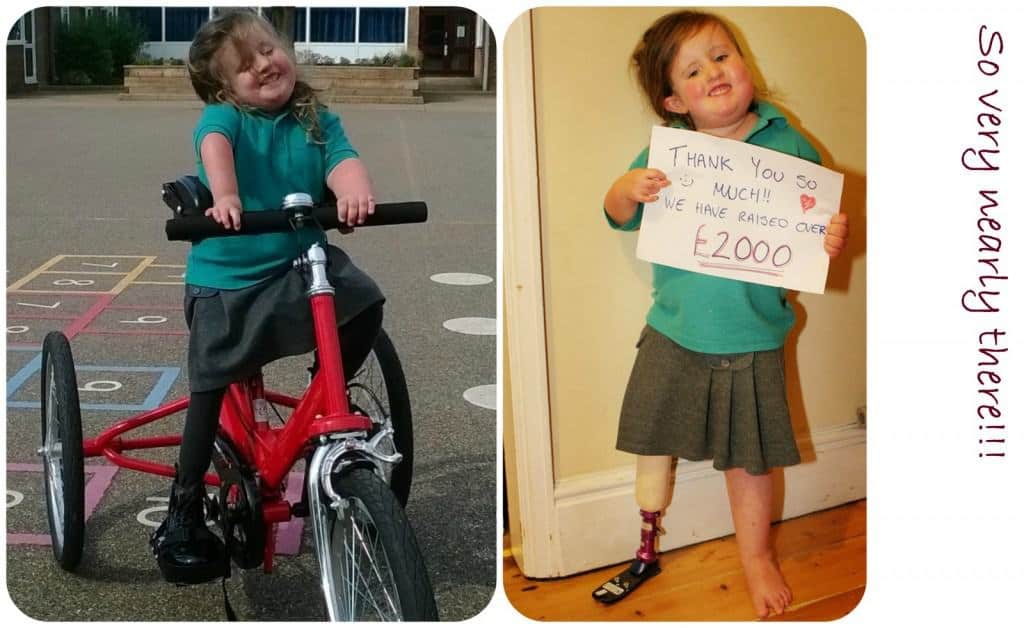 What do you find most difficult about Olive's condition?
As Olives condition is so so rare there are no guidelines or syndrome characteristics to guide us along this journey or inform us what we could expect. Everything is unknown and all of the Dr's we see will openly say that they have not seen or heard of anyone with the extremity of Olives condition. Therefore we have to make decisions about Olives future based on very little information, and those decisions we make now will stay with Olive all her life. The first decision was her amputation, which we know now was the best decision but at the time we hoped we were making the right decision. We currently have other decisions to make which is difficult at times as there are no guarantees that the outcome will be what we hope for. We don't have any case studies we can compare only trust in ourselves and the advice of some amazing Drs.
You are taking part in the Santa Run in Dec to raise funds for a Trike for Olive? Why is this Trike so important to her?
Olive has two older brothers, Robin (8) and Oscar (7) and a younger sister Sybil (2) who she adores and all she really wants is to be like them and able to join in with them. We often go out on bike rides and currently she can not ride a bike and she is desperate to join in. The evening after she had a go on the trike she said how excited she was to be able to go the woods and ride her bike like her brothers.

The trike will help her strength, fitness, co-ordination, confidence and self belief.
It is so important that Olives disability does not define her or stop her achieving her dreams and this bike is an important to show her that although she may not be able to ride a conventional bike that does not matter as there is always a way to reach her dreams.
Olive needs £2,300 to buy her trike and so far donations have reached an amazing £2,082. Wouldn't it be amazing to raise all the money before Christmas and give Olives the best Christmas present ever?! If you would like to donate, every little helps and is hugely appreciated because it all adds up and will make such a difference to Olive.
Thank you for reading xxx