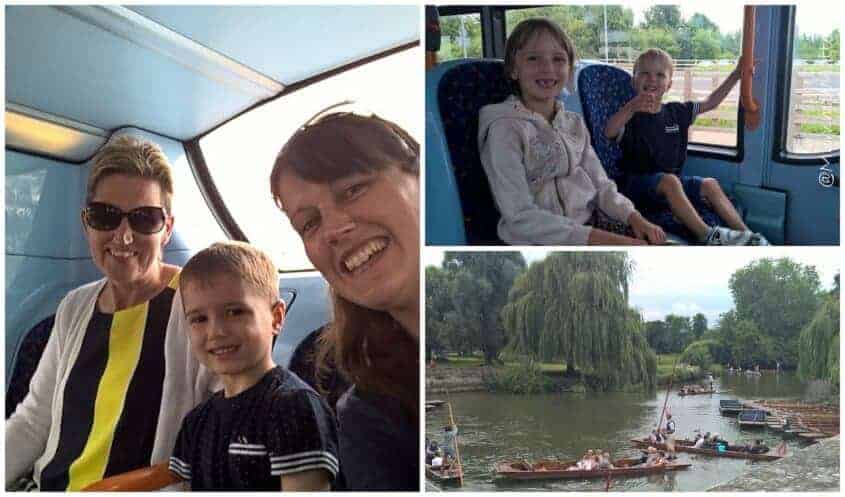 When Pizza Express Cambridge and Ice Age Collided!
The first week of the Summer holidays saw myself, my Mum and the three younger Beans heading off for our first camping trip of 2016 to Cabbage Moor campsite in Cambridge (I shall tell you more about that soon). We wanted to go somewhere not too far away but still somewhere that we hadn't explored very much.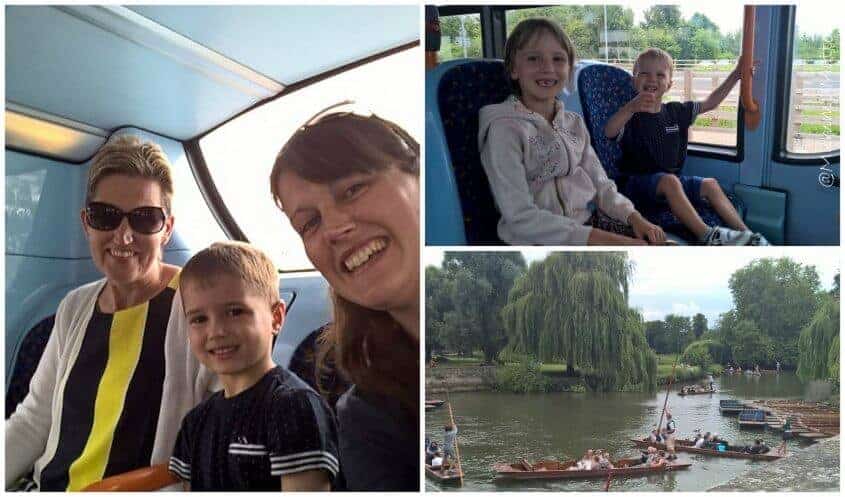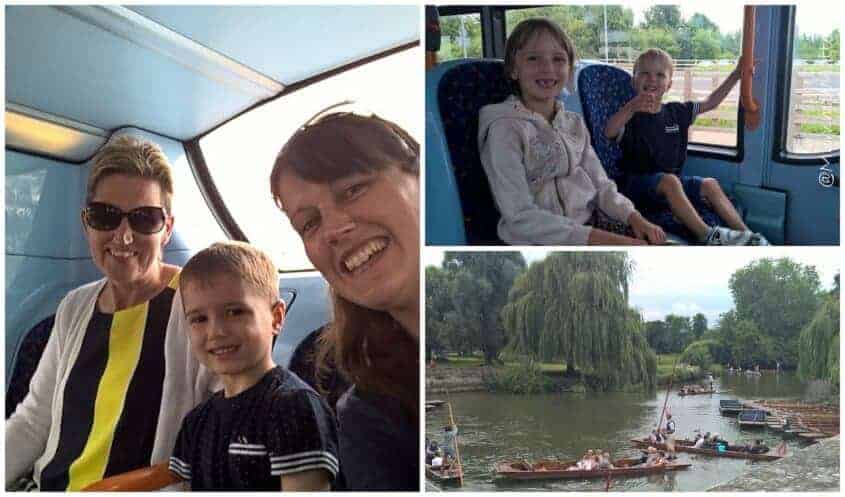 Cambridge holds a special place in my heart since it is where Hubby took me for our first date many years ago and despite shopping there a few times over the years I have never actually sought out the cultural side of this famous City. Whilst staying near to Cambridge there was one place which was always going to be on our radar as long as the Beans were with us – Pizza Express. I swear they have a homing beacon for Pizza Express, they actively seek it out and I don't complain since it is the home of my most favourite salad and dessert!
We decided to head into town via the Park 'n' Ride system which was based just down the road from our campsite. It's such an easy way to navigate a place you are not familiar with and it's often much cheaper than driving and parking in a town centre too. We got off our bus on the corner of John Lewis on Downing Street where it meets St Andrew's Street and found that Pizza Express was just a few hundred yards away on Regent's Street.
When we arrived I initially thought the restaurant seemed to be quite small but soon realised there was not only an upper level but also a sun deck which was where we decided to eat since it was a beautiful sunny day.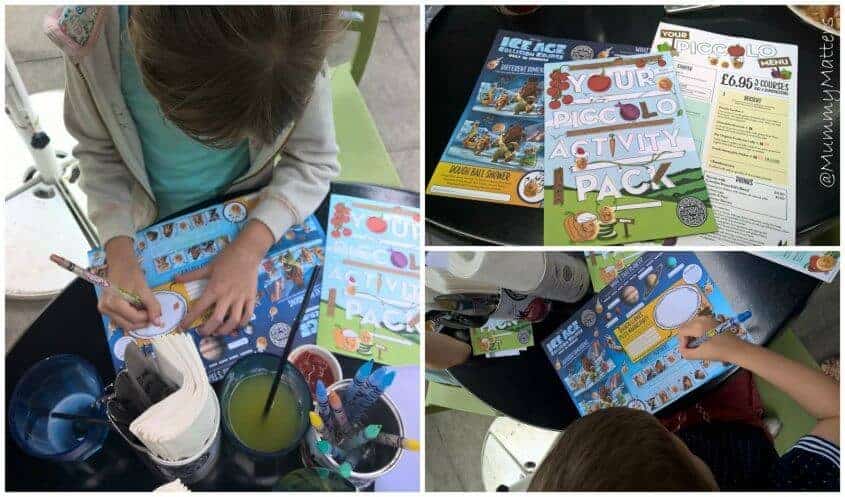 One thing the Beans noticed the minute we were seated at our tables was that the Piccolo Menu and Activity Packs had been separated. Previously the Activity Pack and Piccolo Menu had been all on one piece of paper. They loved that they now had their very own menu which had to be handed to the waiter once they have chosen their meal, it made them feel more 'grown up'. The second thing they noticed was their Ice Age Collision Course Activity Sheet.
The nice thing about taking the Beans to Pizza Express is that the themes are always changing in conjunction with the latest themes in children's entertainment. Waiting for food to arrive can feel like an eternity when you have children but with the Activity Sheets time passes quickly as the children are kept amused which takes their minds off their hungry tummies. Now that Beanie Boy has completed his first year at Primary School he is able to do more of the activities and was excited to do so but even if your child can't yet read then there are still activities you can do together as I did with Jelly Bean. Colouring, puzzles and fun sticker activities will help to keep them (and you) busy until your food arrives.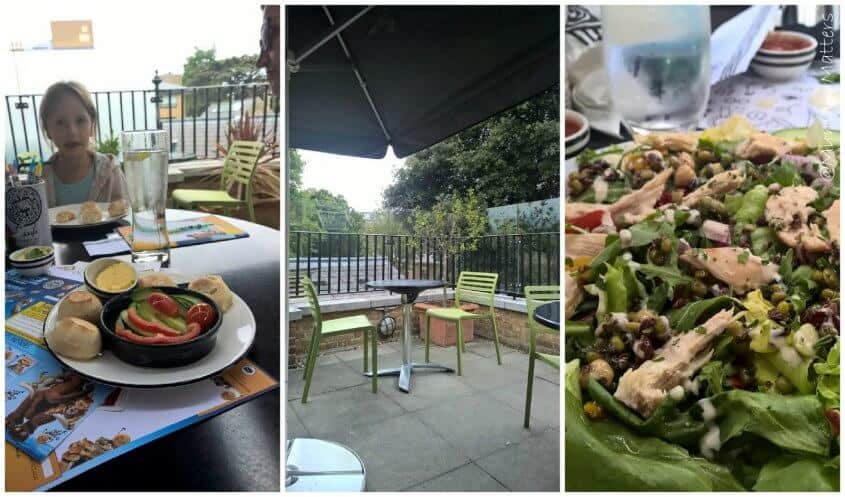 The Beans didn't change their food choices at all, I think they could order their meals in their sleep and I have to admit I didn't change my meal choice this time but I did manage to change my Mum's mind. She was going to order a pizza until I suggested she try the Superfood Salad that I was ordering and I'm pleased to say she loved it as much as I do!!
Little Bean really surprised me this time by eating all of her Pizza and making the rather strange decision to NOT order a dessert because she was too full. Very unlike her but I loved that she ate all of her main course – could this be progress?
All in all, we had an enjoyable evening at Pizza Express in Cambridge and the bonus was we didn't have to cook when we got back to our tent!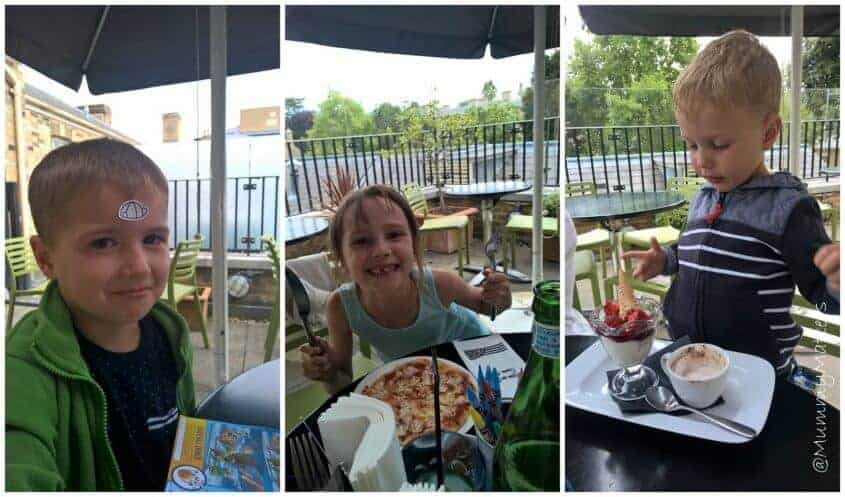 The Ice Age Collision Course activities will be available until 28th August so get booked in if you have a young fan before it's too late. Pop into PizzaExpress before or after seeing the movie and kids can enjoy three courses for £6.95, which includes Dough Balls served with bright and crunchy vegetables, pizza or pasta, a delicious dessert and a Bambinoccino.
Just like the grown-ups, kids can choose from several pizzas – American, La Reine, Pollo and Margherita – or they can create their own. If they prefer a pasta option, there's Bolognese, Bianca or Napoletana. For dessert they can choose between a Piccolo Sundae, made with ice-cream or fat free sorbet, or a Chocolate Brownie topped with fresh strawberry.
DISCLAIMER: We were invited to attend a Pizza Express restaurant of our choice. All words, images and opinions are my own and may not be copied without my permission. I have not been instructed what to write.