Top 10 Cities To Visit In The USA that are budget-friendly
Travelling is something that everyone should make time to enjoy. The biggest obstacle people usually encounter when discussing travelling is budget. But the budget doesn't have to be the thing stopping you from seeing beautiful locations with popular shopping places in the USA. Here are the top cities to visit in the USA that are budget-friendly.
Los Angeles, California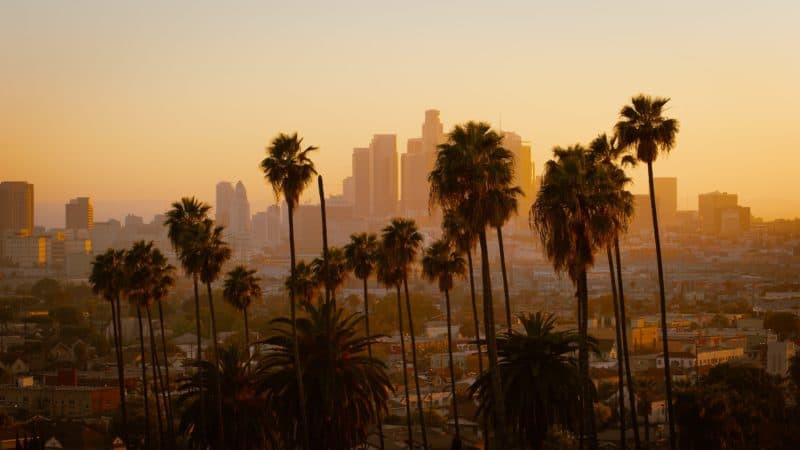 As the beginning point for most West Coast trips, the City of Angels may be home to the affluent and famous, but that doesn't mean there isn't a place for budget travellers. Surprisingly, savings can be obtained almost anywhere if you stay in lesser-known neighbourhoods or at a hostel.
One-star hotels start at $45 a night with complimentary breakfast, inexpensive food trucks abound with delicious Mexican tacos starting at $1, and a 7-day Metro Pass with unlimited trips is only $25.
California is best suited for lovers of the beach and movies.
Pittsburgh, Pennsylvania
Pittsburgh may not seem like an obvious choice for a group trip location, but it has its fair share of remarkable sights, from an Andy Warhol Museum to bridge-peppered views seen from towering perches.
You'll find lower prices, especially if you stay near the airport, and save even more with the city's extensive list of free and low-cost attractions.
Savannah, Georgia
Savannah is one of the most beautiful cities in the United States, but it's also one of the most affordable. Even in the height of summer, if you're willing to remain outside of the city limits, you can get a hotel room for $36 per night with complimentary breakfast.
Furthermore, many of its key attractions are free, including Forsyth Park, River Street, the City Market, and the historic district. There are other inexpensive options available.
New Orleans, Louisiana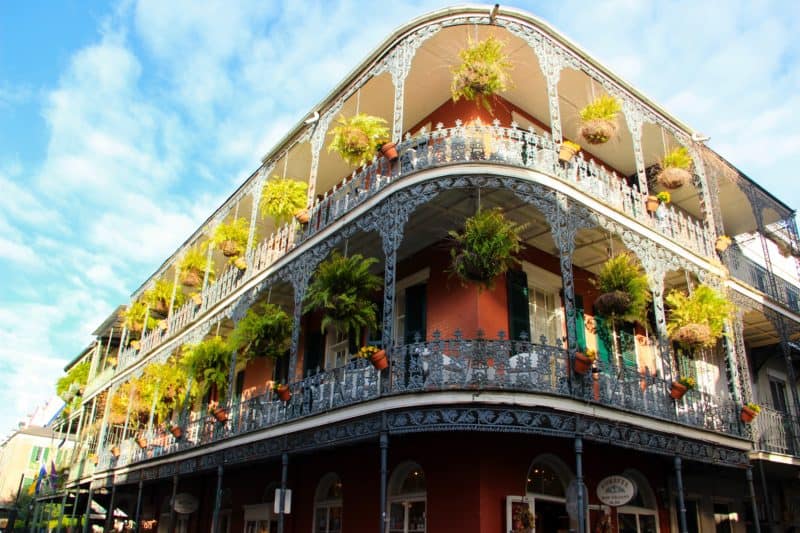 In June, you can get a great hostel for $18 per night and a lovely inn for $45 per night, and cheap but delicious food for as little as $3 for each meal. Also, because this is New Orleans, there are numerous exciting things to do for free.
Mix and mingle with the locals, listen to music at a location with no cover—just purchase a drink or two—and, if you're lucky, join a Second Line Parade.
Boston, Massachusetts
Boston, along with cities like Philadelphia and Washington, DC, is a must-see for Americans since it has played a crucial part in American history. Though hotels aren't as inexpensive in the city, there are plenty of things to do that won't break the bank.
Visit the USS Constitution Museum for a recommended gift of $5-10, while the Harvard campus, Faneuil Hall, and Boston Public Library are all free.
Washington, DC
Hotels in Washington, DC, aren't inexpensive since it's the nation's capital, and hundreds of politicians and dignitaries come through every day. The most incredible thing about it as a tourist destination is that many of its museums, parks, and significant attractions are free. The National Mall, the Air and Space Museum, the National Zoo, and Ford's Theatre. In addition, the 7-Day Regional Bus Pass is only $17.50 for unlimited bus travel.
Atlanta, Georgia
Atlanta is one of the best places for history hounds, with hotel prices as little as $39 per night, flights as low as $50, and lots of free activities to see. Plus, a 7-day MARTA card is only $23.75–about $3.50 per day for unlimited rides–and there are plenty of affordable eateries.
The fact that it's quickly becoming one of America's hippest neighbourhoods, following in the footsteps of Portland and Brooklyn, is just a pleasant little bonus.
Austin, Texas
Austin is one of the country's trendiest cities, and several excursions visit this great location. It has a laid-back feel, pleasant people, superb cuisine, fantastic music, and beautiful scenery. But you won't have to pay a fortune to see it all because it's also one of the most affordable places to visit.
Accommodations start at $23 at a hostel and $45 at a hotel in June, and there are a variety of inexpensive yet delicious restaurants.
Denver, Colorado
Denver has numerous inexpensive lodging options, including complimentary breakfast, so there are plenty of discounts to be obtained right away. It doesn't end there.
Aside from viewing the gorgeous Rocky Mountains, there are many activities in this mountain city for $10 or less, such as stargazing at the Chamberlin Observatory and visiting the Buffalo Bill Museum and Grave.
Charleston, South Carolina
Charleston has Southern charm and old-world European flair, with delectable cuisine, unforgettable sunsets, and gorgeous plantations. Its downtown may not offer many budget-friendly alternatives, but deals may be obtained in neighbouring communities.
Save money on lodging starting at $64 a night in June, with cheap eats, and free attractions—watch the sunset at the Battery, walk through the historic City Market, relax at Folly Beach—then spend on some downtown shopping.
Travelling doesn't always need to break the bank. The 4 things that have the biggest costs when it comes to travelling are transport, accommodation, eating, and entertainment. If you can go to one of these places where these 4 items are usually low, you are sure to have a fantastic, budget-friendly time.