LEGO® DUPLO®'s World Of Play Event #DuploWOP
On Friday morning we waved goodbye to Little Bean as she went to school and then hit the road with Daddy, Windsor bound for a day of fun at Legoland Windsor for Lego Duplo's World of Play event.
Legoland Hotel Windsor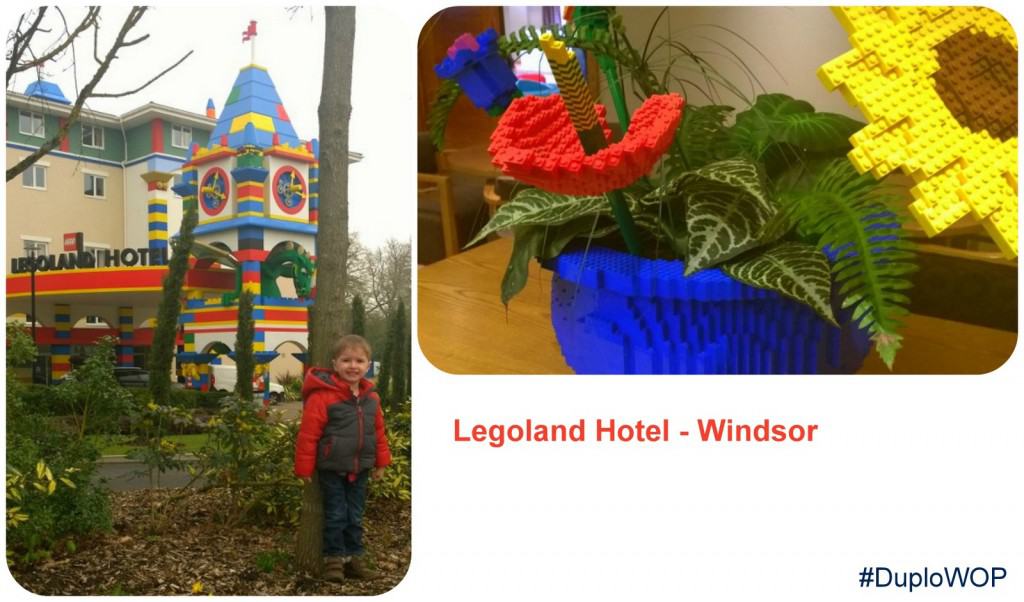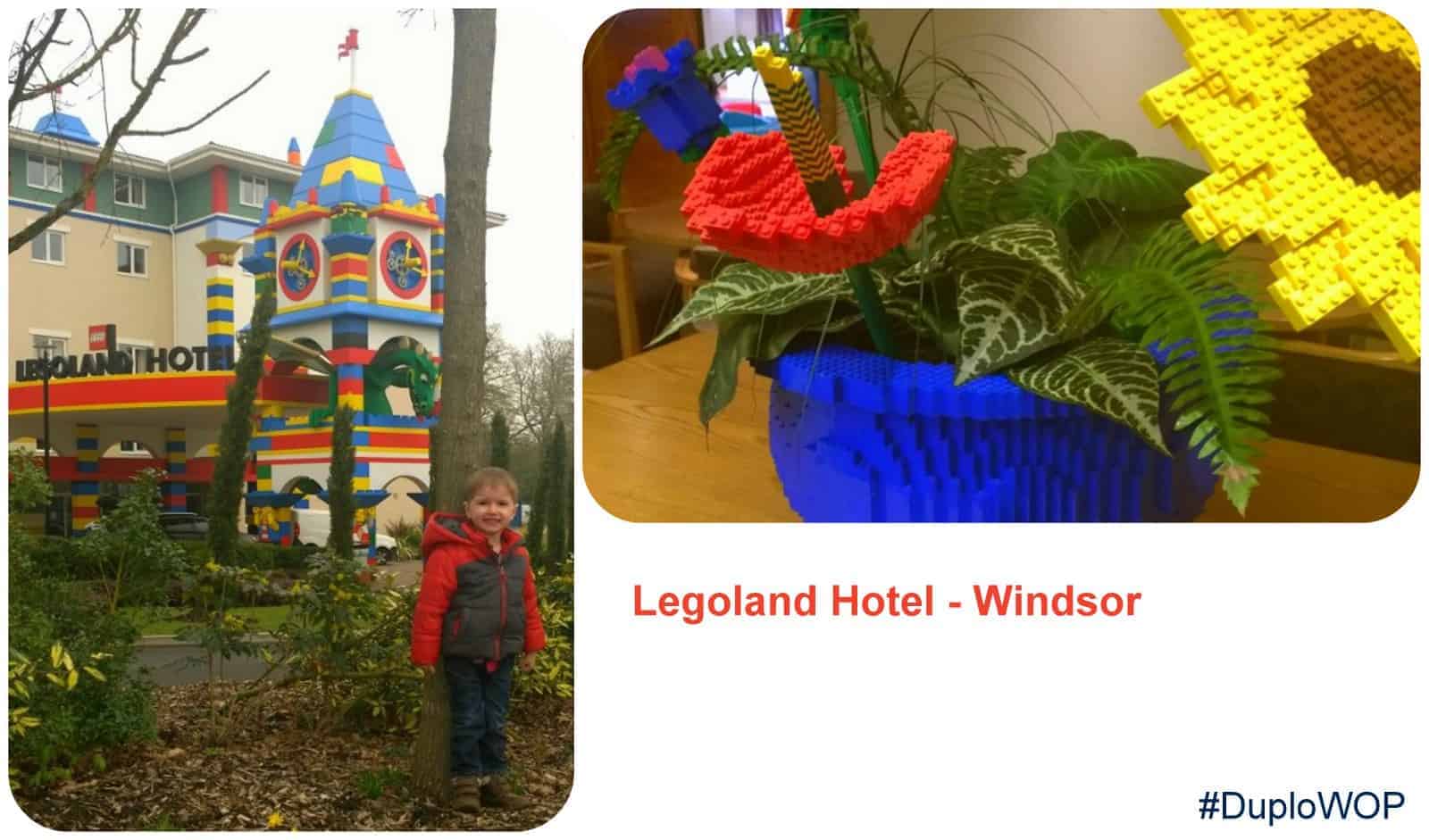 We were very excited to be invited because it was to be our first time seeing Legoland Hotel AND because we love all things Lego and Duplo.
World of Play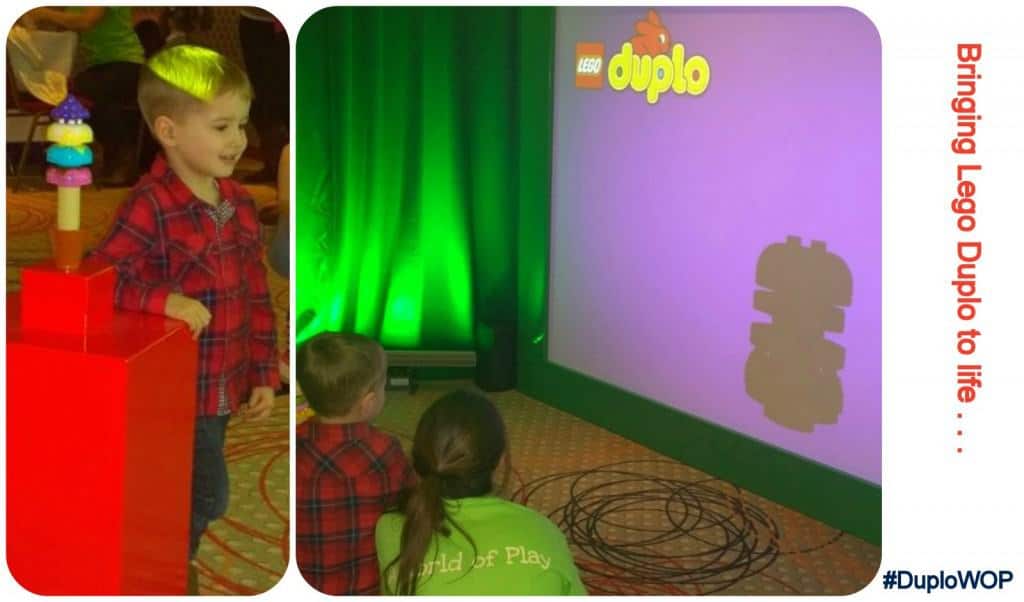 As we arrived at the Lego Duplo World of Play event we could barely contain Beanie Boy's excitement and we didn't need to ask twice when he was invited to dive into the Lego Duplo play pods crammed full of different Duplo sets which could be mixed and matched as his imagination took over.
Lego Duplo Creative Picnic
The first pod that Beanie Boy and Jelly Bean discovered was the one containing Lego Duplo Creative Picnic pieces. After creating their own Picnic stack they were invited over to a special movie screen where they placed their creation on a stand and watched as their creation came to life on the screen before their very eyes (unfortunately my video failed so I can't show it to you but Beanie Boy loved it!).
Lego Duplo Jake and the Neverland Pirates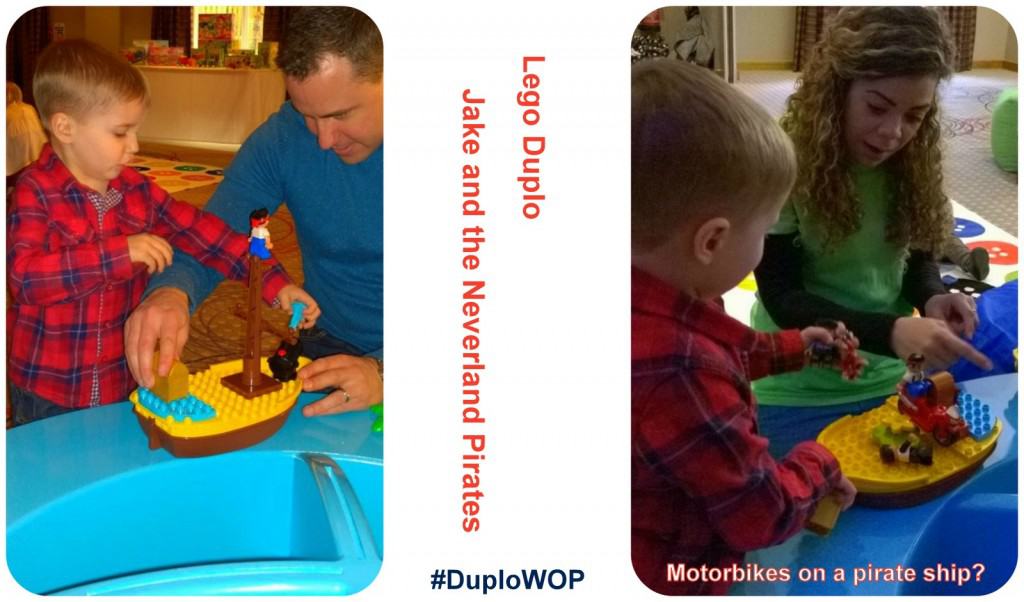 Unsurprisingly Beanie Boy took no time to seek out the Lego Duplo Jake and the Neverland Pirate sets and he and Daddy had lots of fun role-playing, Beanie Boy being Jake and Daddy being the 'baddy' Captain Hook.
He took the Pirate ship wherever he went but being Lego Duplo, anything is possible so when Jake needed to make a hasty escape from the evil Captain Hook, he hopped onto his motorbike (because there's always a motorbike on a pirate ship right?!). That is something we love about Lego Duplo, the only limits are their imagination so role play with others or on their own is great to stretch those boundaries.
Jelly Bean's First Play Event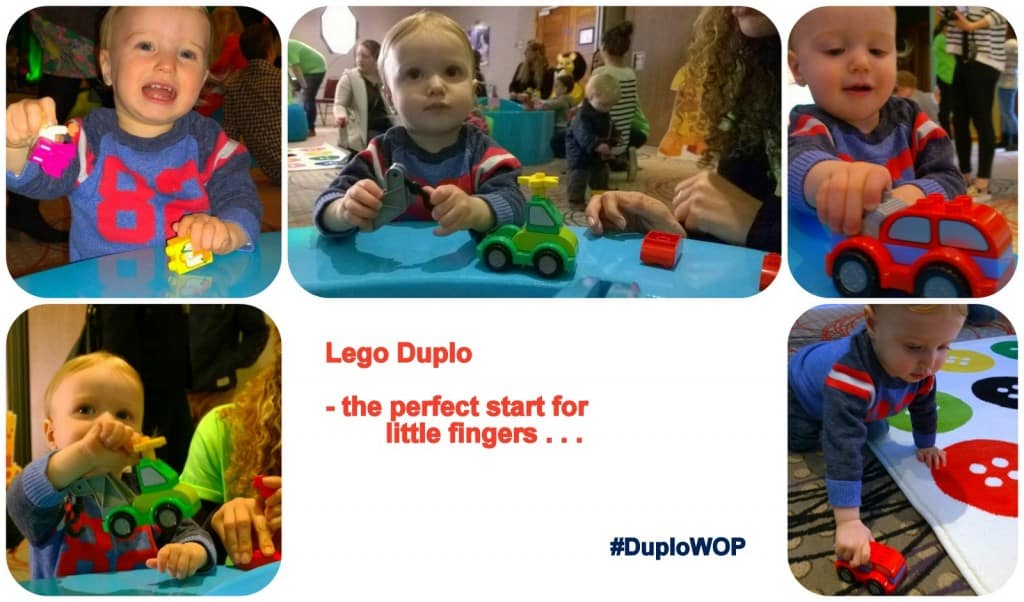 This was one of the first 'play' events which I have taken Jelly Bean to where he can actually get involved because he has been too young previously and not as mobile but this time he didn't hang around. He got right in there picking up the bricks and pieces which had been dropped on the floor by others or shouting very loud to anyone who would listen when he could see something which he couldn't reach.
Improving Motor Skills
Being just 14 months old, I love to watch him with Lego Duplo as it's perfect for his manual dexterity. The Lego Duplo pieces are the ideal size for his little fingers, not too small that he can put them in his mouth and frighten Mummy but big enough that he can hold them easily and either connect them himself or just play with them as they are. I think Jelly Bean could be our 'vehicles' boy as he loves driving the bricks around on any surface and making lots of 'vroom vroom' noises.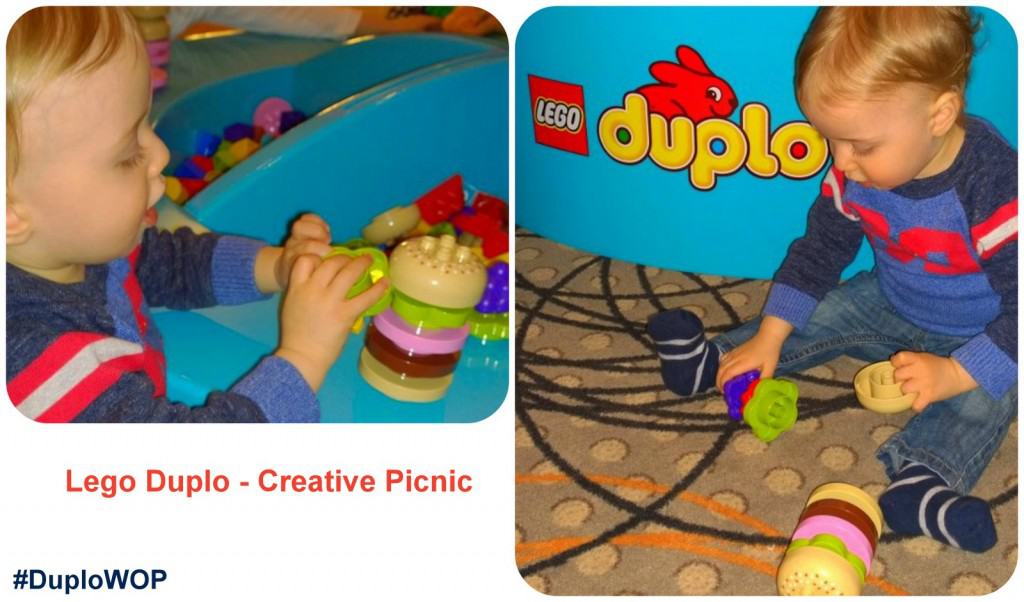 Our Lego Loving Family
Lego and Lego Duplo play a huge part in our family life, it all began with Curly many moons ago when he started with Lego Duplo and then progressed to his Dad's old Lego bricks and then to his own sets of Lego Star Wars, Lego Harry Potter, Lego Lord of the Rings, Lego City and Lego Chima.
Then Little Bean was given her first set of Lego Friends for her third birthday, having also been brought up on Duplo and the seed was sown for her with Beanie Boy following soon after with his own sets of Lego Duplo.
Of course, now we have Jelly Bean too the Lego Duplo has come into its' own again and is something that we can get out for all four of our children to play together even though the age range is 1 to 12. Curly, Little Bean and Beanie Boy love racing each other to build towers and see which tower Jelly Bean decides to knock down first!!
As a parent, introducing your child to Lego Duplo marks the start of an exciting learning journey because the possibilities are endless. You can use Lego Duplo to teach colours, counting, creativity and role-play whether that be making and eating food, portraying their favourite character from TV/film, being a Policeman, a Farmer and more besides. It is great for uniting boys and girls, children of different ages, play styles and for improving their social skills. In short, Lego Duplo is so good you'll wonder how you survived without it!
Our day finished with a very quick visit to Legoland Resort but sadly we needed to get home to pick up Little Bean and Curly so we only managed 45 minutes and 3 rides but even that was enough for Beanie Boy to declare "thank you so much I had a lovely day". Legoland – we WILL be back soon I promise!
Offering a world of play, LEGO DUPLO toys stimulate creativity, encourage role play and conversation, and help towards developing motor skills in preschool boys and girls aged 18 months to 5 years. Colourful, safe and sturdy LEGO DUPLO is designed for small hands and big imaginations.
Disclosure: Compensation was provided by LEGO® via Glam Media. The opinions expressed herein are those of the author and are not indicative of the opinions or positions of LEGO®.