Giving the Gift that Everyone Really Wants
Finding a great gift idea for everyone on your list doesn't have to be daunting. There are great gifts and ones that they're sure to love. Before just buying something and making it an okay gift, why not take the proper steps to ensure that you're giving the gift they want?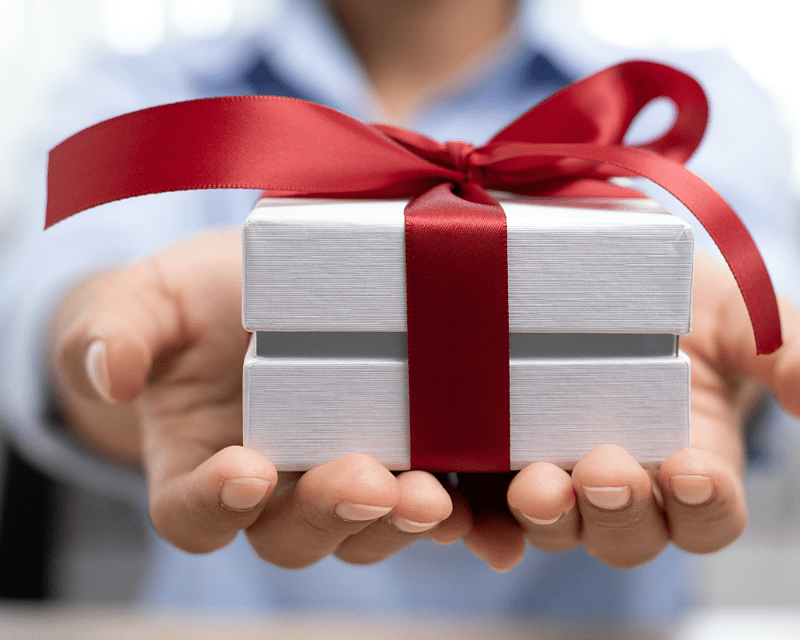 Here are the top tips on finding a gift for that special person in your life.
Take your time, and don't rush
This might be one of the biggest reasons people get a so-so gift for others. They wait until the last minute to purchase something and hope it's good enough.
Don't do that. It's a trap! If you want to find a special gift, ensure you're taking your time and researching.
This doesn't mean you must spend hours upon hours researching, but taking a few minutes to assess options is never a bad idea.
Talk to them and find out what they like
If you're taking the time to get someone a gift, you might as well get what they like. Ask them what they can help to lead you toward the perfect gift. It doesn't have to be anything over the top, but knowing what they're hoping to get is a great starting point.
Think outside the box
Just because you have a certain gift in your mind doesn't mean it has to stop there. Verbalize your thoughts, or talk to them about what they'll love.
And just because you've bought the same thing for them year after year doesn't mean that you should keep up with that trend. Step outside of what you know, and try something new.
There are so many great gifts you may miss if you don't look around and see the options.
Get excited about gift giving
It's okay to be excited to give someone a gift! When you're done the research and nailed it, it's important to know that you're giving a gift that they're going to love.
Find joy in their joy, be a part of the excitement, and love that they're excited about their gift!
Get feedback
If you're the type of person that gives a gift to someone every year, get feedback on their thoughts. Some people are pretty open in a positive way about the gifts they receive, so having a conversation, especially for a loved one, is a great place to start.
Don't spoil the surprise
If you're the type of person that wants to tell them what their gift is right away, don't! That will spoil the surprise.
Once you buy the gift, you have to be patient until you give the gift. Just wrap it and put it in a safe place so it's out of sight and out of mind for you.
Then, when you see them next, you can eagerly give them a gift to watch them open it up in front of you!
Top Gifts to Consider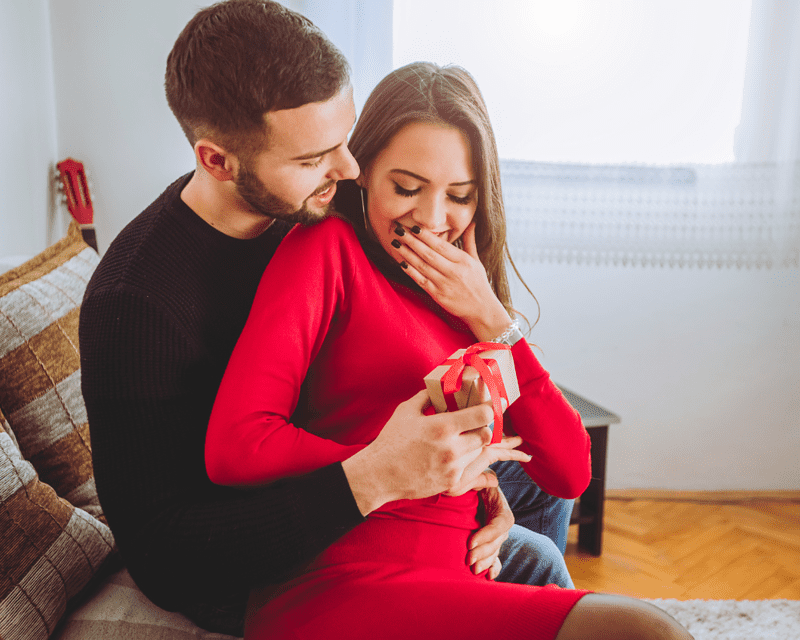 If you're the type who loves giving gifts but needs a few good ideas, here are some great options to start with.
Not only are there great ideas for everyone, but you can easily get something for almost everyone on your list just from these simple ideas below.
Talk about a great way to give the gift of love, with gifts they'll love.
Armani Dream Perfume
A new fragrance is a great gift because it combines beauty and scents. Most people love smelling good or having the option to smell good – and this is what it's all about.
A bottle (or two) of this perfume spray is the perfect gift idea. Putting this under the tree or stocking it is one of the best gift ideas. 
Makeup
If you're in the mindset of giving beauty gifts, make sure that you think about makeup. From eyeliner to lush, the options are endless regarding what type of beauty gifts you can give.
It's also important to understand that some people are very particular about their makeup. If you think that maybe they won't like a certain type of makeup, why not ask them what type of makeup they're going to like?
You can get their skin type and tone and nail their present needs!
Skin Care
Don't forget that skincare items and products make perfect gift ideas as well. You can give someone the gift of better skin, all with one simple gesture.
From products that deal with oily skin to products that help cover blemishes, skincare gifts and products can be exactly the perfect gift for holiday, Christmas, and birthdays.
Don't forget the guys!
While the gifts above were mainly focused on gifts for her, don't forget that guys love great gifts too. Finding a great cologne or aftershave is a good idea and one that they can appreciate and use.
Treat their gift shopping the way you'd treat yours, and have fun with the process.
Above all else, remember that giving and getting gifts is super fun this time of year. If you want to keep it simple, keep it simple.
But keep in mind that the gifts that you give should be a reflection of the person that you're giving that gift. Don't stress out and think that you have to overcompensate for them – but do take your time and put some thought into the process.
With just a little research and looking, you may find the perfect gift that you didn't even know was an option.
Use the simple gift guidelines above as a great place to start. By following those tips and ideas, you'll find the perfect gift in no time!