Caring for Older Adults: What should you consider?
When you're responsible for an elderly loved one, you may have lots of questions. What should you be doing to keep them comfortable and safe? Where can you find the best independent living advice for seniors? In this article, we'll discuss some of the most important things to consider when caring for older adults.
The Value Of Online Research
This can be a valuable tool in helping you to understand the health concerns of an older adult and how best to look after them. The Mayo Clinic website is a beneficial place to begin. They have a section devoted to senior health, which includes information on common health problems, managing chronic conditions, and end-of-life care.
The National Institute on Aging also has a website with useful information, as does the Centers for Disease Control and Prevention (CDC). If you're online researching low income housing for seniors you can find out what it is, how to qualify and how much rent you pay. You can also learn about the Section 202 Elderly Housing Program, the Housing Choice Voucher Program and the Low Income Housing Tax Credit Program.
Medical Appliances
These are devices that can be used to help treat or manage a medical condition. Some common examples include wheelchairs, walkers, scooters, hospital beds and oxygen tanks. The benefits of using such appliances include:
improved mobility
increased independence
better pain management
reduced risk of injury
When choosing a medical appliance, it is important to consider the individual's needs and preferences. It's also necessary to ensure that the appliance is the right size and fit for the individual. A healthcare professional can advise you of all the options so you end up making the right choices.
House Modifications
These are changes made to the home to make it more accessible and safe for an older person. Some examples include installing handrails, widening doorways, and adding wheelchair ramps. You could also consider stairlifts and walk-in baths or showers.
The benefits of house modifications are that they can help an older person maintain their independence and live in their own home for longer.
The Importance Of Staying Active
As we age, we tend to lose muscle mass and bone density, which can lead to a host of health problems. By taking daily exercise, your loved one can improve their balance and strength, and reduce the risk of falls.
There are many ways for older adults to stay active. They can take part in light exercises like walking or swimming – or they can join social clubs or groups that offer activities like dancing. Whatever activity they choose, it's important that they do something that they enjoy and that fits their abilities.
The Importance Of A Healthy Diet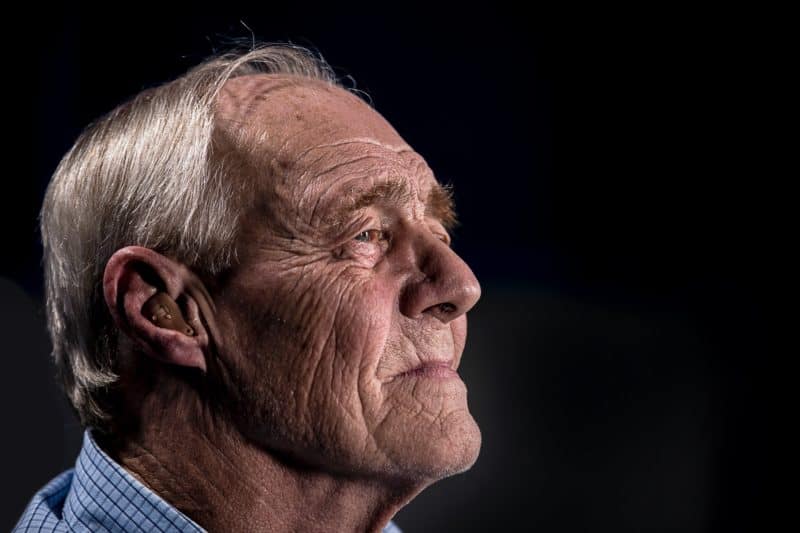 A healthy diet is important for the elderly for a number of reasons. It can help to reduce the risk of developing chronic diseases such as heart disease, stroke, and type II diabetes. Eating a variety of nutrient-rich foods can also help to maintain cognitive function and reduce the risk of developing dementia.
It's good to cook meals from scratch using fresh, whole foods. You should also include plenty of fruits and vegetables in their diet by offering them as snacks or adding them to dishes. Finally, encourage them to drink plenty of water throughout the day. You may also wish to research companies that deliver meals to the elderly.
The Importance Of Emotional Support
As we age, we move away from family and friends, retire from jobs, and our children grow up and leave home. These changes can be tough to deal with and can lead to feelings of loneliness and isolation. That's why it's so important for people caring for older adults to provide emotional support. It can make a big difference in their quality of life, helping them to feel connected and valued.
There are many ways you can help, including:
Spending regular time talking with them about their day-to-day experiences (face to face or by phone)
Encouraging them to stay involved in activities they enjoy
Make sure they have opportunities to socialize with others
Helping them express their feelings and listening without judgment
The Various Housing Options
Assisted living is a type of housing designed for people who need help with their daily activities, rather than remaining independent. People who live in assisted living usually have their own apartment or suite of rooms (although in some cases, two or more people may share one). There are many benefits to this option, including:
Providing a safe and secure environment
Offering social and recreational activities
Helping with things like bathing, dressing, and eating
Independent living communities are housing developments that are designed for seniors who want to live independently but also want access to amenities and social activities. Continuing Care Retirement Communities (CCRCs) provide different levels of care on one campus (e.g. independent living, assisted living, and skilled nursing).
Miscellaneous Points
Here are some extra considerations to think about:
Many elderly people are on a fixed income and have to be mindful of their budget. In these cases, they may be eligible for government benefits or assistance from non-profit organizations.
If the person is on medication, it's important to make sure that they're taking it as prescribed, and keeping track of any side effects.
Regular doctor's appointments are important so that any health concerns can be detected and treated early.
If they live alone, someone should check in on them regularly, whether that's you or another family member/friend.
If they live with you, you'll need to care for them while still respecting their privacy and independence as much as possible.
Someone may need to regularly clean the person's home and go through their bills and paperwork.
This article has discussed a lot of things you need to think about when caring for an elderly person. The best starting point is to speak to their doctor so the right professionals, care and advice can be received. Looking after an older adult can be sacrificial but it's worth it to see them living a long and happy life.