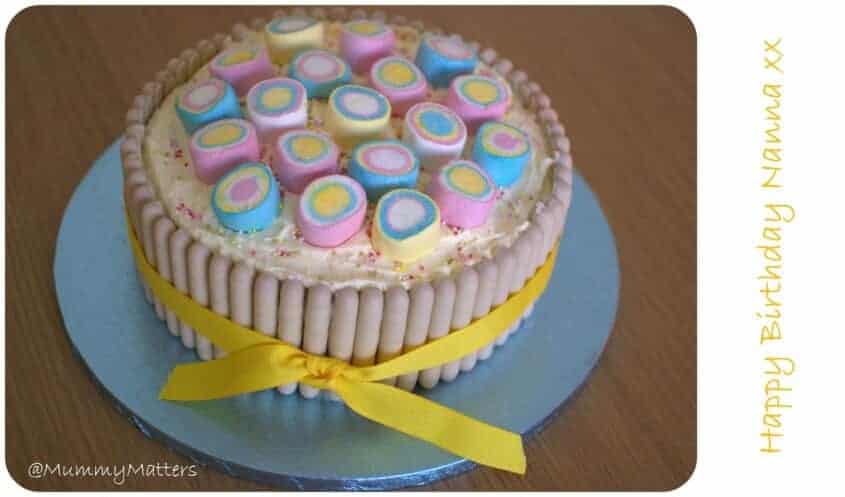 A Birthday in the Bluebells for Nanna
Last week saw the start of lots of birthday celebrations. First off on Sunday we were celebrating Nanna (my Mum's) Birthday and the Beans were so excited. I had asked Little Bean if she would like to help me make Nanna's birthday cake this year and she had some great ideas. We discussed what is Nanna's favourite cake and she remembered that Nanna loved Lemon so we decided to bake a lemon flavoured cake. Little Bean also remembered that Nanna loves marshmallows so went shopping to see what we could find to decorate the Lemon birthday cake. Whilst looking in Hobbycraft Little Bean spotted these pretty marshmallows and said that we could chop them in half to make lots of pretty circles on the top of the cake, I then came up with the idea of using the white chocolate fingers to go around the outside of the cake.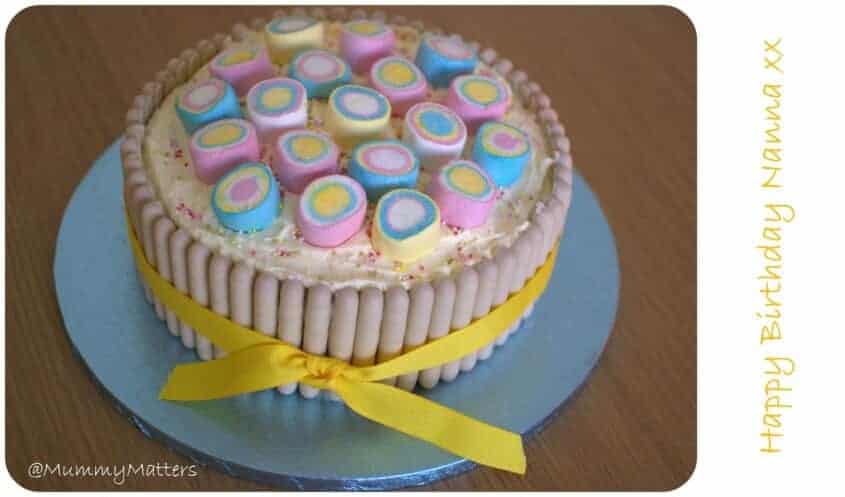 We were both very happy with the finished cake and I really think that Little Bean came up with a great design but more importantly it tasted delicious and Nanna LOVED it!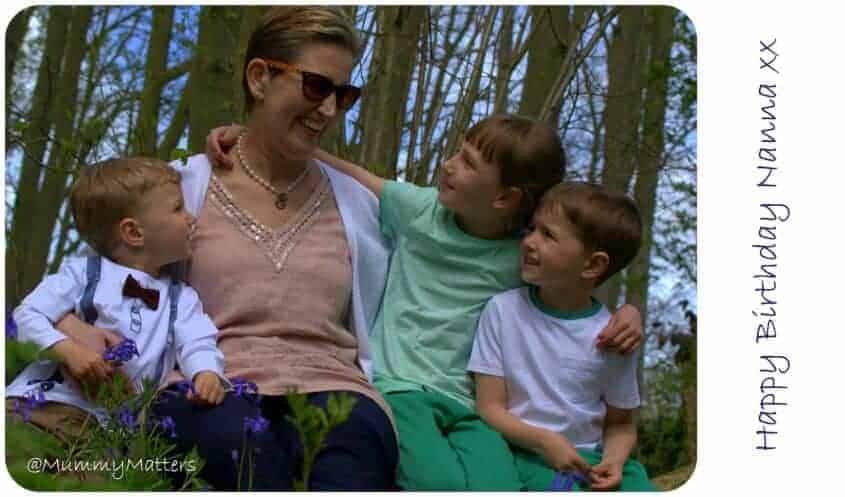 It was a beautiful sunny day on Sunday so I thought as a little extra present we would go for a walk at the bluebells so that I could take some nice family photographs which we would then frame for Nanna to update her pictures. A photographer friend of mine had pointed me in the direction of some different Bluebell Woods close by and they were perfect, there was a beautiful blue carpet across the woodland floor with splashes of yellow and white flowers too. It was just big enough to give us a nice walk to entertain the children and provided more than enough places to take photographs of the Beans doing their thing!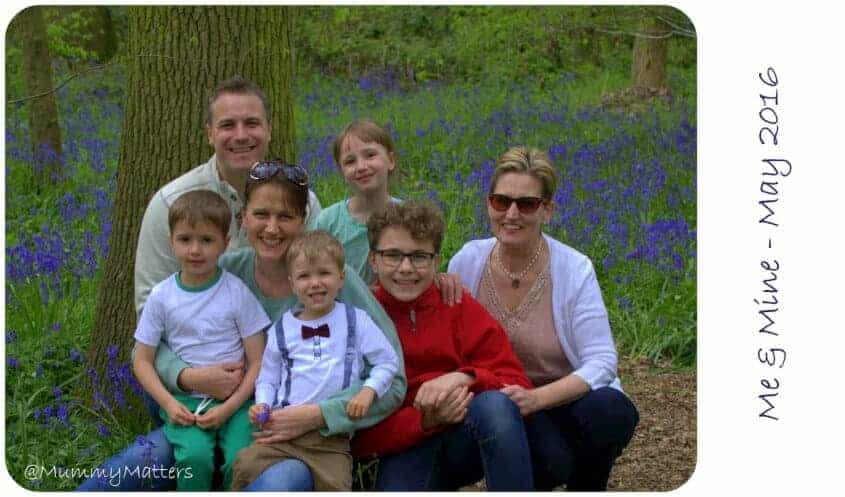 We seem to have been so busy lately flying here and there that we haven't had much downtime to stop and take photographs of us all together so when a passer-by asked if we would like him to take a photograph of us all together I jumped at the chance and love this family photo. If I can find the time then I shall get around to writing a Me & Mine post for May using this picture.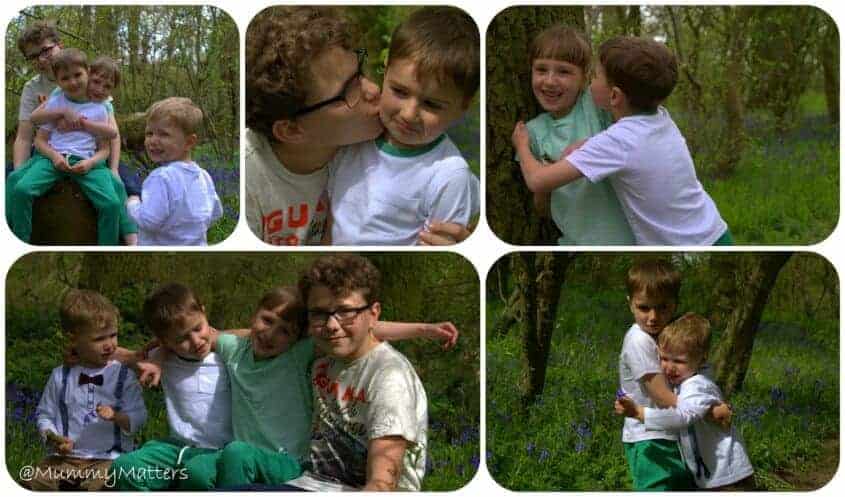 I am always conscious when taking photographs of the Beans that they will quickly get fed up of posing for pictures so I try to make it as fun as possible for them. I suggested to Beanie Boy that he should try to kiss Little Bean but she wasn't having any of it, mind you he didn't like it much either when the tables turned and Curly decided to give him a kiss. I do love the picture on the top left of this collage though, there's always one that doesn't want to do what you ask and it's generally Jelly Bean. Unfortunately I was in such a rush to get him in the pics before he disappeared that I didn't change my camera settings and so he is slightly out of focus but I love the picture nonetheless because Little Bean actually looks like she loves Beanie Boy (that post was all over their own doing).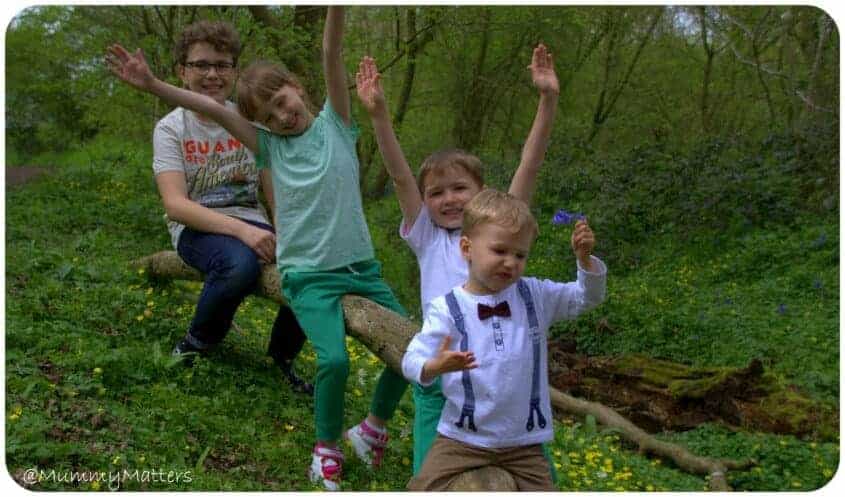 The Beans found this log and decided to create this little set-up themselves. Apparently they are on a 'rollercoaster' though I'm not sure that Jelly Bean was following the same ride as the rest of them?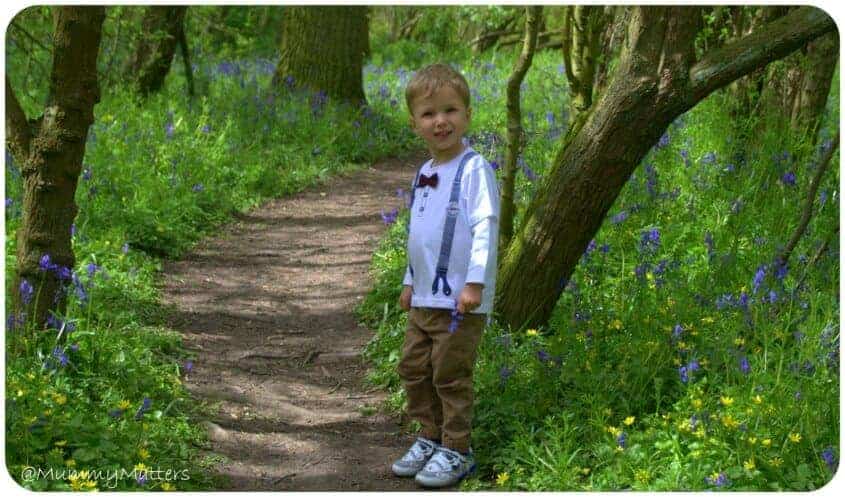 We had a little problem with a rogue whippet whilst we were on our walk, it was a very sweet dog who just wanted to play with us but she just wouldn't leave us alone. After walking off with her owner some time before she had run all the way back to play with us so whilst Curly and Hubby were desperately trying to find her owner I grabbed the chance to get this beautiful photograph of Jelly Bean on his own.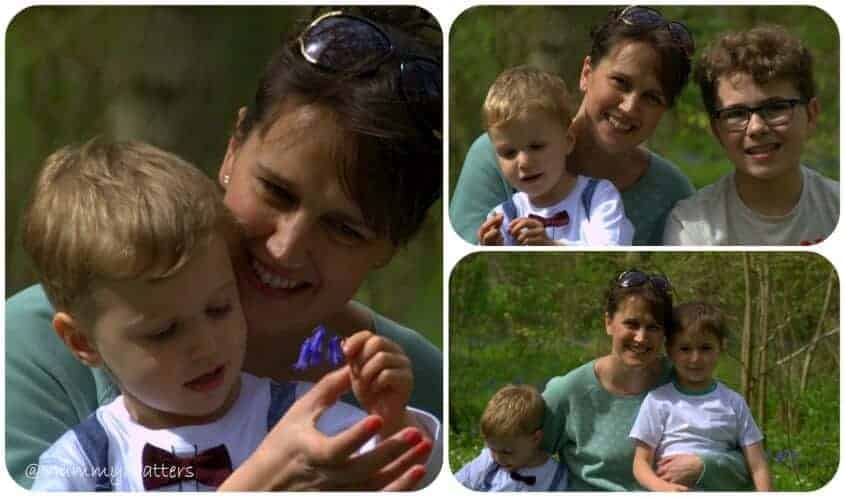 It's a rare thing for me to be in photographs so I do get a little nervous when someone takes the camera from around my neck and issues me an order to sit with the Beans but I do love the results when I do. I often feel sad when I look back at days out with the Beans to find lots of photographs of them alone or them with Daddy and none with me so these photographs of me with the boys and the ones below of me with Little Bean (a rarity) are very precious to me.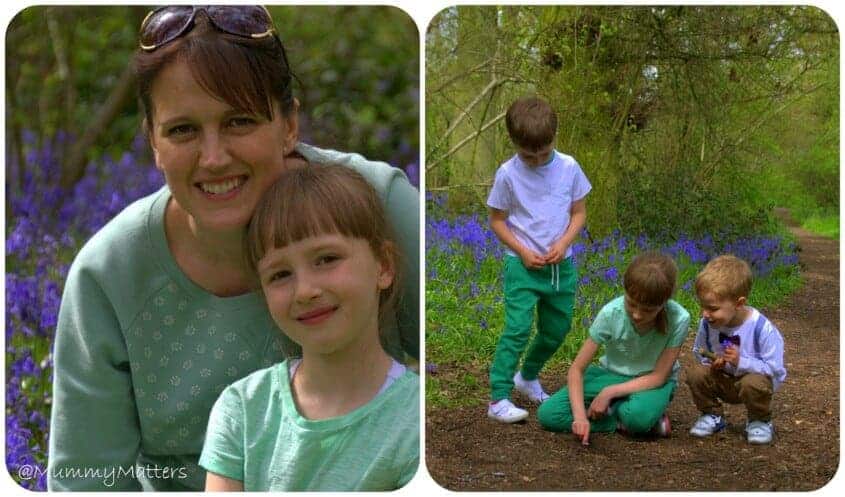 These are just a snippet of the photographs that we took on our birthday walk but I love them all so much. Just as we were about to head back to the car Daddy thought he had escaped without further photographs of him but I managed to get the Beans to talk him into this one of him alone with his babies.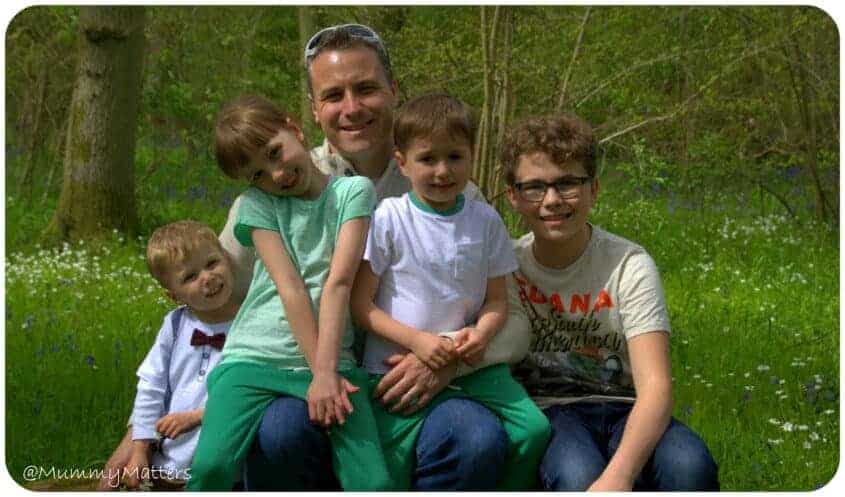 After our walk we returned home for a lovely meal cooked by Hubby and followed it up with some of that lovely birthday cake. Getting out in the fresh air is such a simple exercise but it really makes you feel good and you can't ask for better than that can you?!