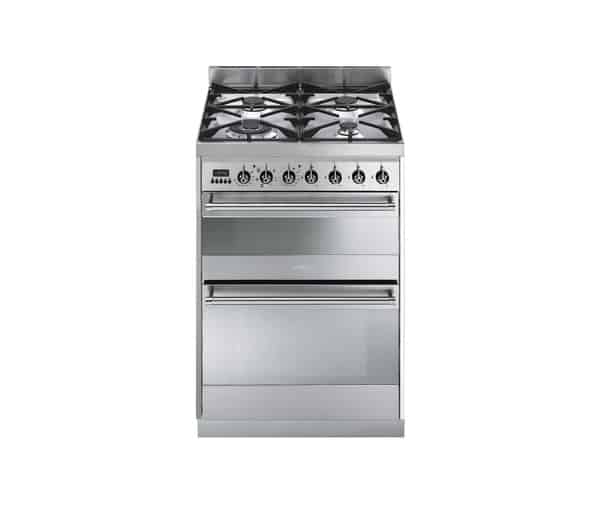 Your guide to family-friendly ovens
Every family needs an oven; they are an absolute must. However, they aren't exactly cheap, especially if you want one that offers easy-cleaning, top-notch cooking facilities and happens to look pretty good too. However, affordable, value-packed ovens do exist. In fact, there are many to pick from, perhaps too many which can lead to wrong choices. So we have picked out three of our favourite dual-fuel ovens from Currys.
Under £300
If you want a real bargain, but don't want to compromise on quality, the Indesit IS50D1X cooker is your best bet. This slimline 50cm cooker has a four-ring gas hob offering variable cooking heat; it has a built-in grill and electric oven. Inside the oven is easy-clean enamel and there is a flame supervision device that cuts off the gas if the flame goes out. There is also a storage door under the oven to keep all your extra grills, trays and roasting dishes in one place. At £232 what more could you ask for.
Under £600
Kenwood's sleek and stylish CK230FS dual fuel cooker comes in at £599 and offers plenty of cooking facilities. It has a four-ring gas hob with cast iron pan supports, multifunction oven and double-oven cooker with variable grill. It has automatic ignition and an electric clock and timer. It has easy-clean enamel liners that make the job of cleaning inside the oven much easier and quicker. The Kenwood also has flame supervision devices fitted to each gas burner.
Under £1000
At the very top end of Currys' range of dual-fuel ovens is Smeg's Symphony SY62MX8 (pictured). At £949 this cooker isn't cheap, but it does come with a whole load of extras and Smeg's renowned quality. This cooker has four gas burners, including Ultra Rapid 4.0 kW burner, as well as heavy-duty cast iron pan stands. It boasts two multifunctional ovens and it comes with roasting pans, grills and storage facilities. It has a cooling fan and safe cook facility, and it's incredibly easy to clean. The main oven has a 60-litre capacity, whilst the auxiliary oven has space for the equivalent of 33-litres. It has an A energy rating, which will help keep your household bills to a minimum. You can find out more about energy efficiency ratings on the Energy Saving Trust's website.