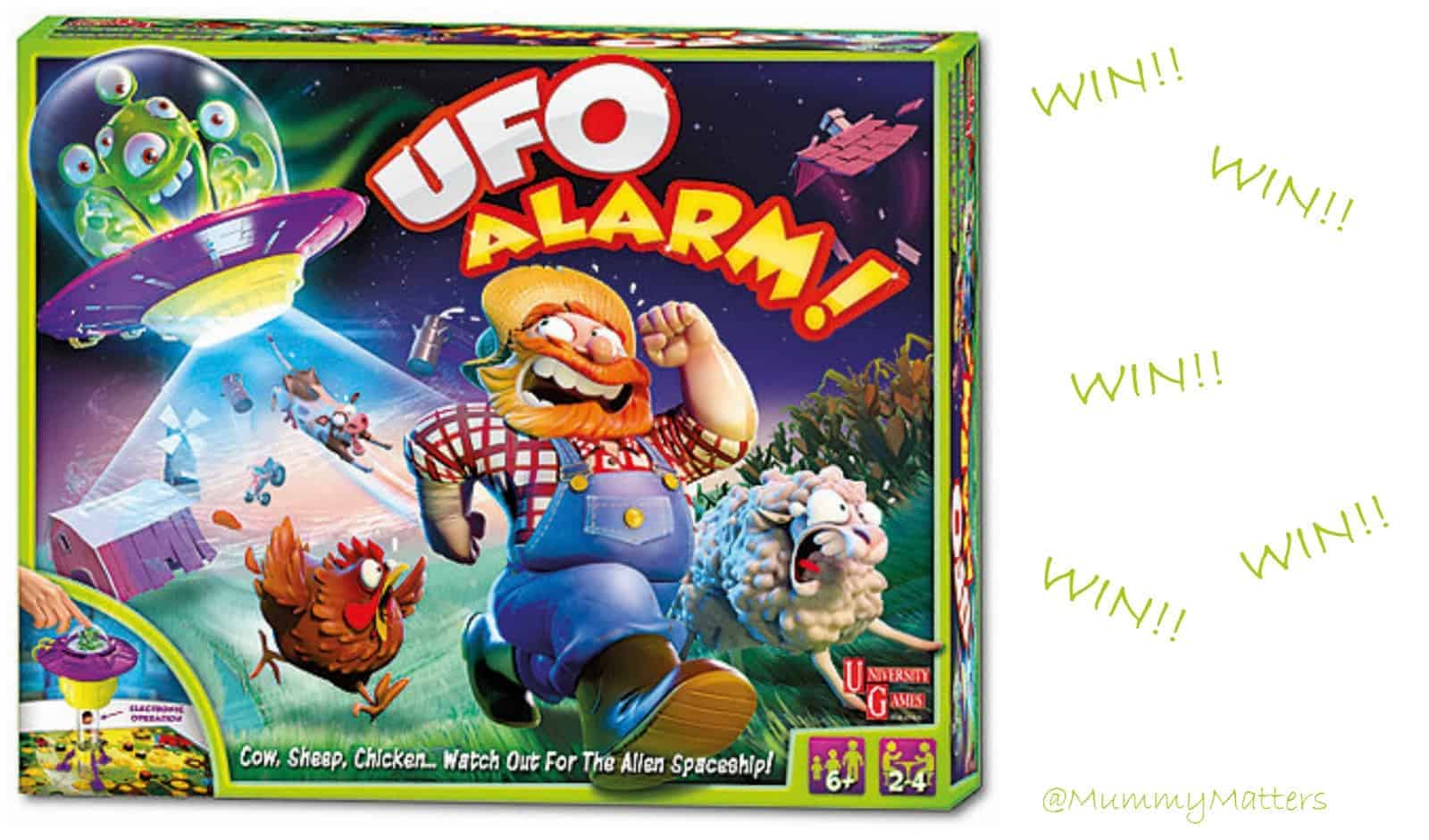 #WIN UFO Alarm game worth £24.99
GET READY FOR A HEAD ON BATTLE WITH EVIL ALIENS
WITH UNIVERSITY GAMES' UFO ALARM
Fun, full of action and perfect for kids aged 6 and over, UFO Alarm is a fast paced and exhilarating board game for children. Using a farm scene as the playing board, do you dare to leave the farm and face an alien attack? Be careful, throw a wrong roll of the dice and you could find yourself paralysed with fear, teleported by the electronic spaceship and abducted by aliens!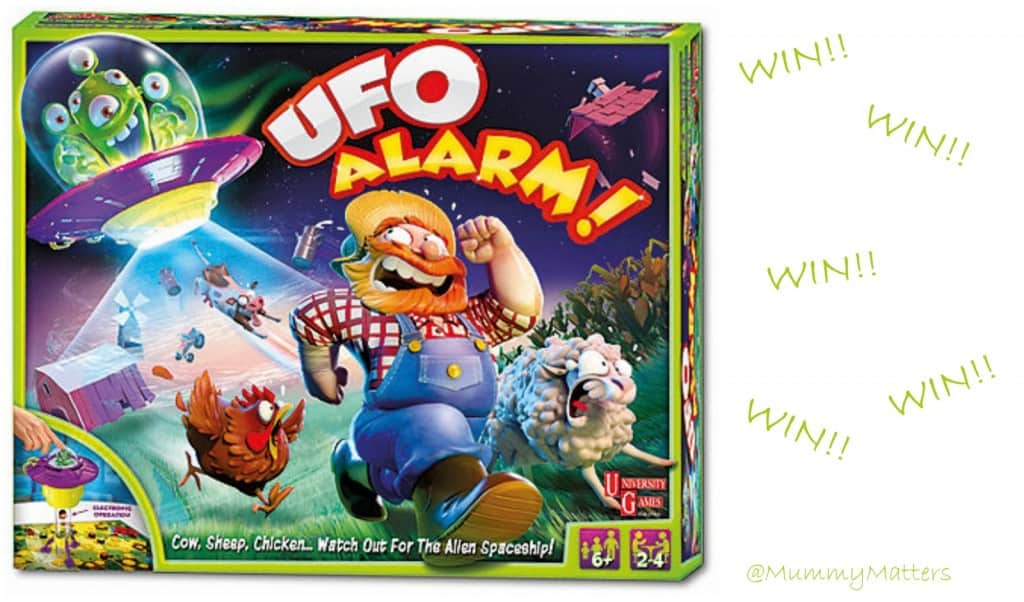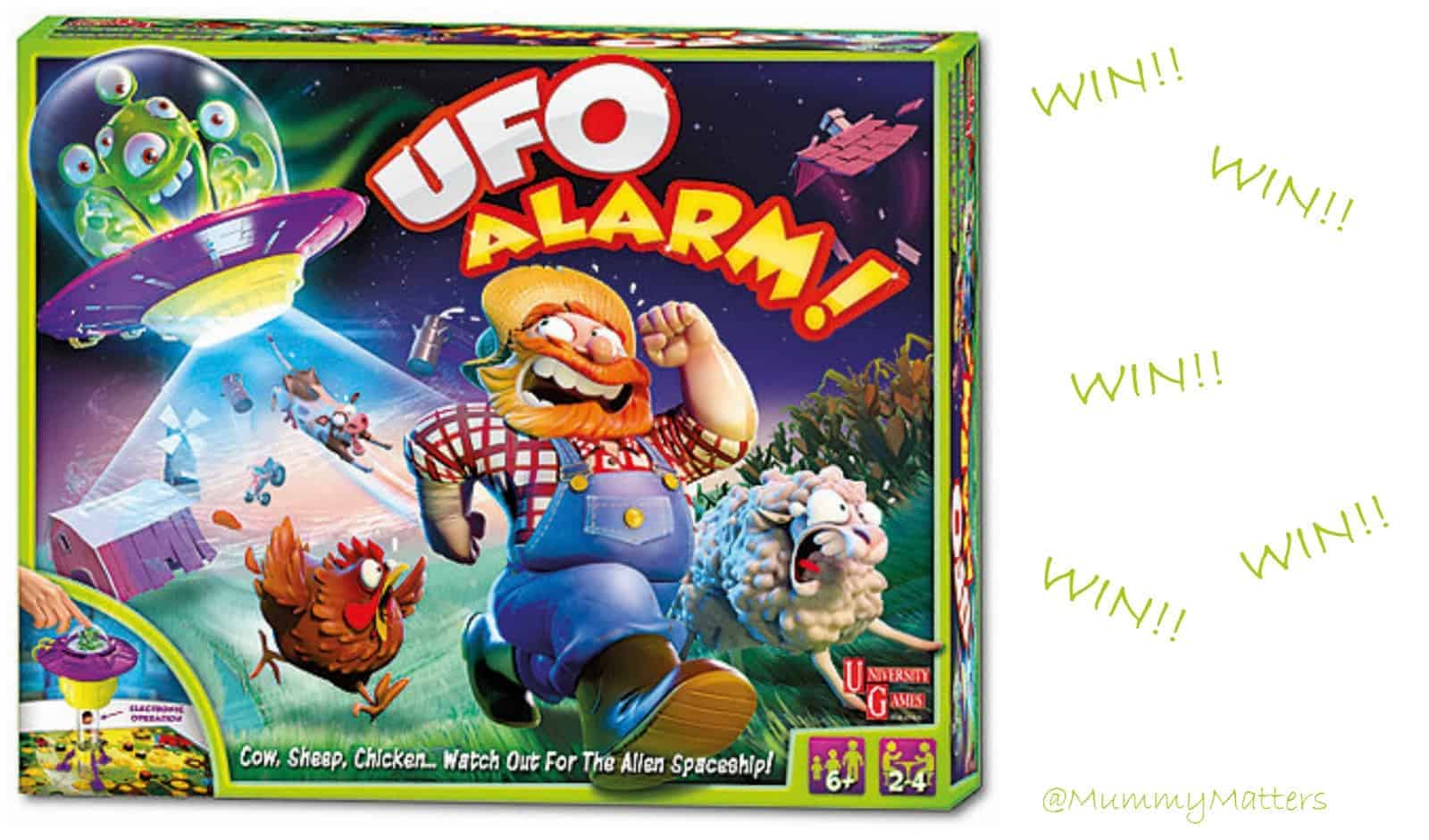 When aliens attack the farmers and their animals on the farm, the animals are sucked into the spaceship by the aliens. Quickly bring the farmer and animals of your colour into safety when the alien spaceship arrives overhead. Throw the dice and see how many places you can move them. Make use of the secret escape or hide in the toilet to escape the danger. Quickly run … before it's too late!
Featuring an electronic unidentified flying object, if players throw the wrong number on the dice they could be transported into outer space before they know it. Secret passages and trap doors are the keys to escape but only if you know where they are. The winner is the last player with pieces still on the game board.
The game contains: 1 game board, 1 alien spaceship, 4 farmers, 4 cows, 4 sheep, 4 chickens, 1 dice, 1 special dice and a set of rules.
Age 6+ years. For 2-4 players.
You can be in with a chance of getting your hands on one of these games in time for Christmas by entering the competition using the Gleam app below. Entry is as simple as a comment or for more entries you can complete further tasks. Good luck!!!