Network Rail partners with Thomas & FriendsTM to teach children railway safety
Network Rail has teamed up with the world's most famous blue engine and pre-schooler favourite, Thomas the Tank EngineTM, to help children learn how to be safe when using the railway.
Stay Safe with Thomas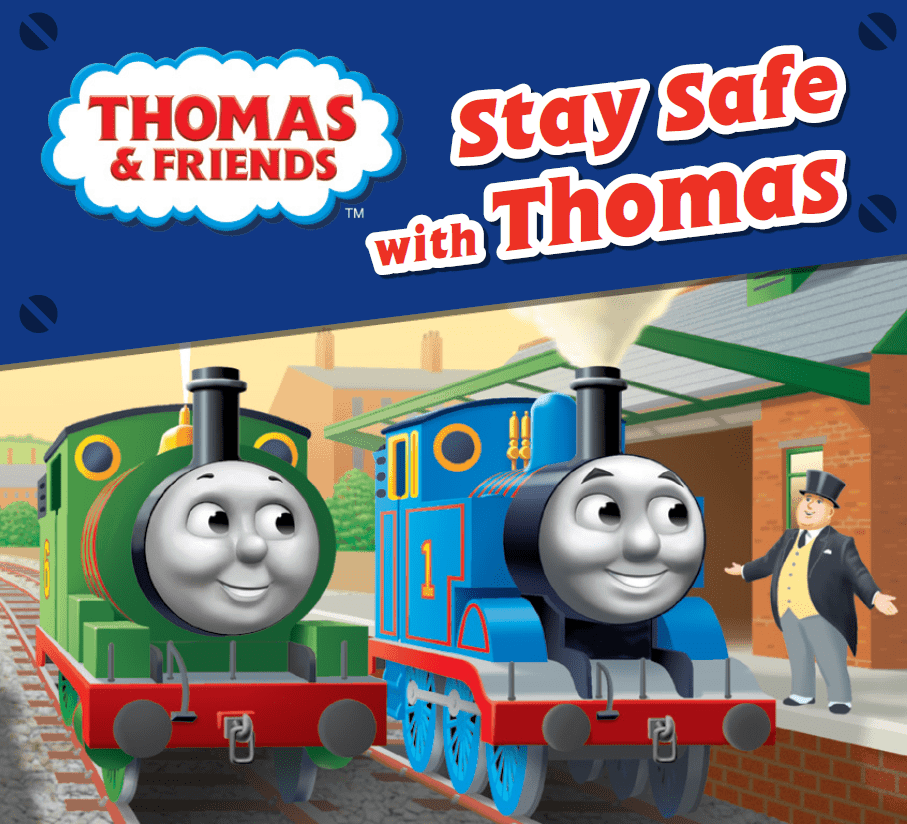 The Stay Safe with Thomas storybook sees the mischievous Thomas having fun on the railway over being safe, putting both himself and his friends in harm's way.  He learns valuable lessons on the dangers of not stopping at a level crossing when the red light shows, leaving gates open to allow animals on to the tracks and when people stand too close to the edge of a platform.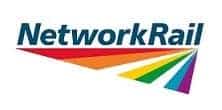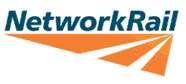 Network Rail, along with British Transport Police, hopes the storybook will encourage parents to discuss rail safety with their young children, in the same manner, that they teach them about other dangers they may encounter when out and about.
"The railway is full of both obvious and hidden dangers," said Allan Spence, head of public and passenger safety at Network Rail. "By offering parents an engaging and fun way to talk to their children at a young age about safety on the railway, we hope children will grow up knowing the dangers and keep themselves and their friends safe."
You vs Train
The launch of the storybook comes off the back of the 'You vs Train'1 campaign, run by the rail industry and the British Transport Police (BTP), which targeted older children and teenagers to warn them of the dangers of the railway and that it isn't a playground.
In the last five years, the number of young people taking risks on the railway has gone up by almost 80 per cent2.
Superintendent Susan Peters said: "We are delighted to be collaborating on this initiative, our focus is keeping people safe and working with such a well-known children's television character is exciting. This Thomas the Tank engine storybook gives us an engaging and accessible way to ensure essential safety messaging is reaching young children. Although BTP runs activity through the year to educate the public of the seen and unseen dangers in and around the railway tracks, we hope that being able to discuss this subject through the use of these books will make our safety messages go further."
Senior Regional Licensing Manager, Publishing at Mattel Consumer Products, Maribel Le Gelebart, said: "We are thrilled to be partnering with Network Rail on the launch of the Stay Safe with Thomas storybook.  Thomas & FriendsTM has been teaching life lessons for over 70 years through storybooks as well as its exciting content and product ranges. So, it was a natural fit to collaborate on a rail safety storybook which leverages and reinforces the brands' key values of friendship, teamwork and safety."
Network Rail and the British Transport Police (BTP) are distributing copies of the book to local libraries, nurseries and doctors' surgeries across the country. A free, electronic version of the book will be available to download from 16 October 2018.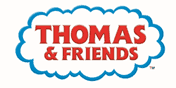 To download your free copy of the Thomas & Friends: Stay Safe with Thomas book please visit: www.networkrail.co.uk/thomas
10 Copies of Stay Safe with Thomas up for grabs!
I have 10 copies of the new Stay Safe with Thomas up for grabs, all you need to do to enter is complete the Gleam entry form below.
WIN Stay Safe with Thomas Story Books

#staysafewiththomas
Sabina Green began blogging in 2009 as a work at home Mum raising her young family.She loves photography, movies, music, reading and spending time outdoors with her family.
Latest posts by Sabina Green (see all)