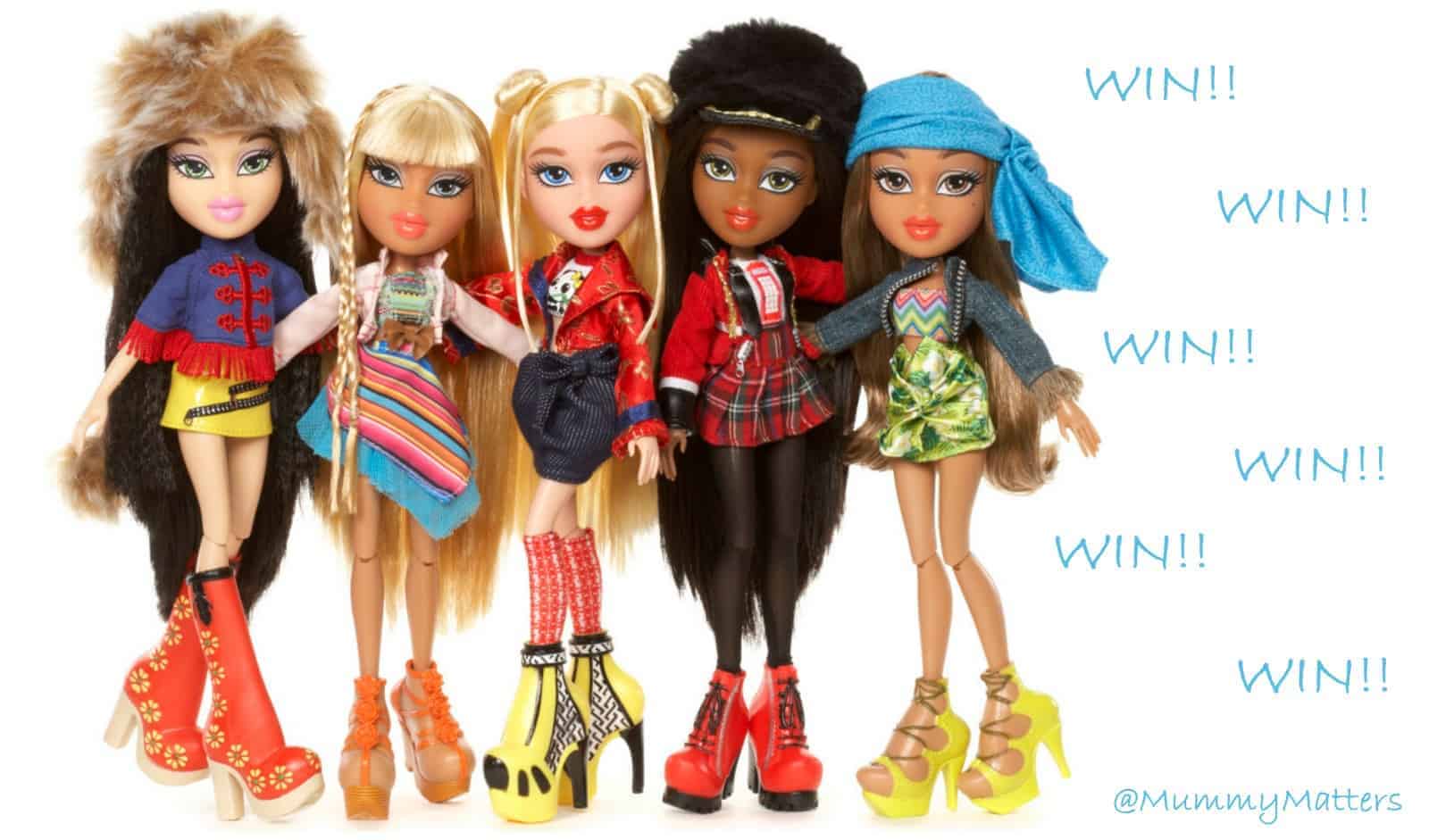 #WIN New Bratz Study Abroad Doll worth £24.99
Travel the World with Bratz Study Abroad

Cloe, Yasmin, Jade, Sasha and Raya have been overseas to learn more about the world and you can too!
Will you meet Pandas with Cloe in China? #Cloud9
Will you speak Spanish with Raya who's in Mexico? #LaVidaLoca
Will you learn samba like Yasmin who's visiting Brazil? #LifeIsBeautiful
Will you read literature with Jade who is travelling across Russia? #Epic
Will you show Sasha around when she has some free time on her trip to the UK? #BritainIsMyJam
The besties love their new homes and they've got the shoes, the clothes and the fabulous accessories to prove it. They've even got luggage stickers to make sure their new stylish wardrobes don't get lost when they fly back home!
Will you go for rainbow Raya with her colourful Spanish outfits, flowing golden hair and amazing embroidered jeans? Perhaps you prefer Cloe with her gorgeous red kimono, cute bags and Ying Yang pocket book? Maybe Jade and her quirky printed trousers are more your style? She's kitted out with an extravagant furry hat to make a statement on her trip. Not forgetting Yasmin and her stunning shades, tropical vibe and pineapple handbag #SoCute.
AND GREAT NEWS…Sasha is visiting the UK. Perhaps you fancy showing her the sights? She's rocking a fiercely fabulous Union Jack outfit and telephone box earrings. Take her out for afternoon tea or over to Buckingham Palace for an exciting day out!
All of the dolls come with their own suitcases, a change of clothes and loads of cool accessories and souvenirs from their travels. Not forgetting each girl comes with her own iconic lip-shaped comb – perfect for styling and braiding their luscious long hair!
These BFFs love to share their clothes so collect all five dolls to create unique worldwide outfits! Add Sasha's Union Jack top and hat to Raya's Spanish outfit for a 'MEXILAND' look, or mix and match Yasmin and Sasha's accessories for an 'ENGZIL' feel. The international style options are endless!
Bratz is available now at all good retailers, including Argos, Asda, Debenhams, Smyths, Tesco, The Entertainer and Toys R Us.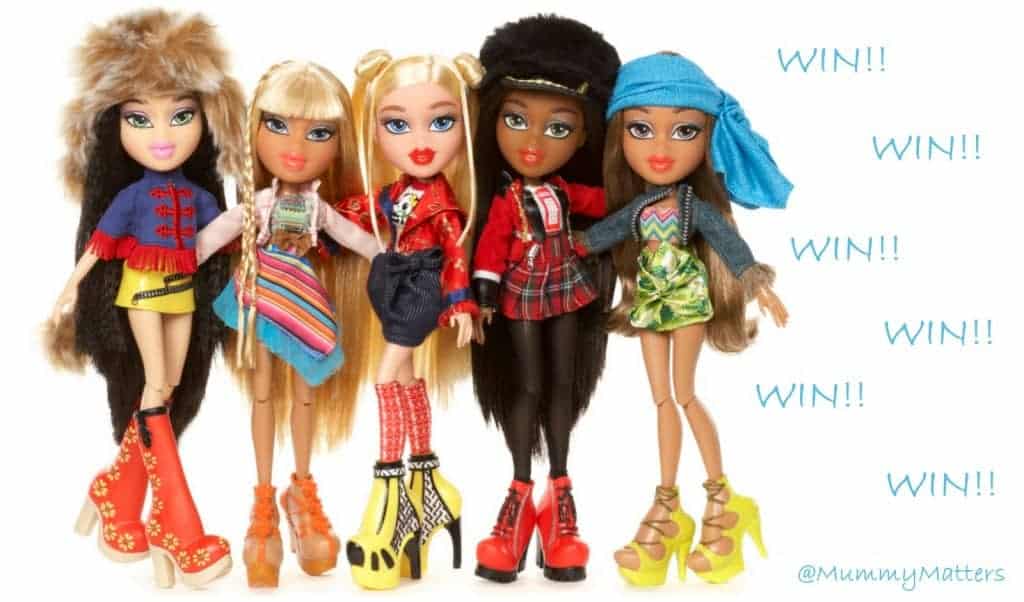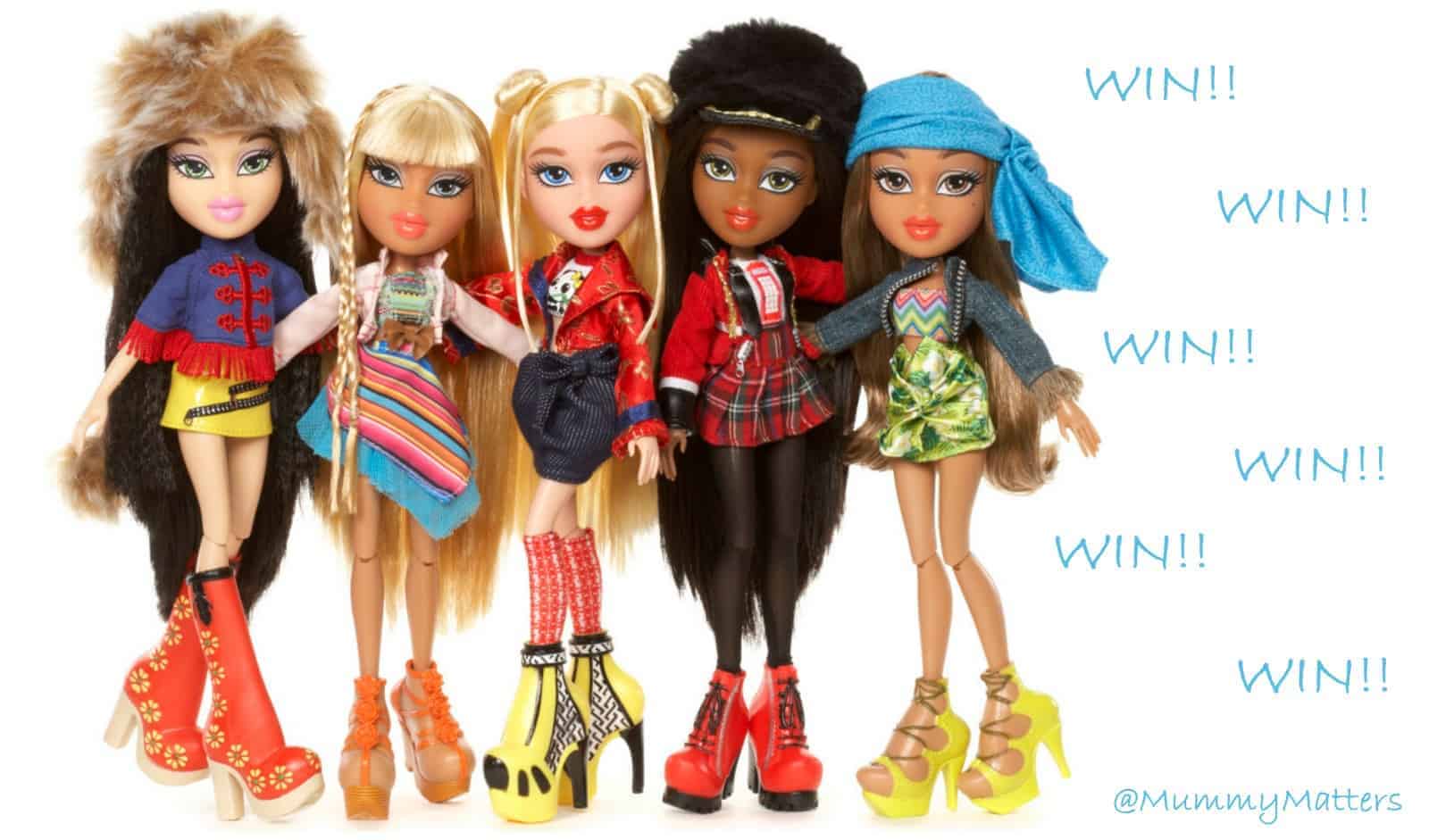 It's good to be yourself; it's good to be a BRATZ! It's even better to be a Mummy Matters reader because I have one Bratz doll to giveaway in time for Christmas. Just complete the Gleam entry form below, entry can be as simple as a comment or for more chances to win choose extra entries. Good luck!!