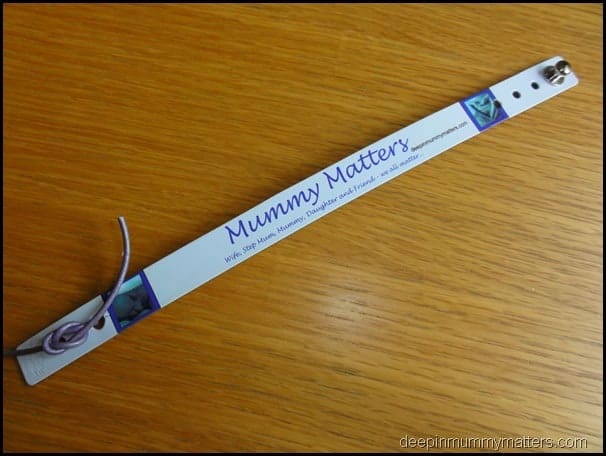 Don't people say that some of the best ideas out there are the simplest? Well that's what I thought when I was introduced to Wayveband a few weeks ago. I received an email from Sue Meadows, a mother herself to two teenage boys, this was what she had to say:
As a Mother of two teenage boys, I have been amazed at how addicted they and their friends are to wearing multiple wristbands. My eldest son played In Line Hockey for GB last year and I wanted to have a wristband made personally for him as a memento of his achievement.

Eventually I found a company prepared to print an individual silicone band (most only print in 00's or even 000's). It cost me over £40, lasted for only 3 months  and all I could personalise were the words, nevertheless all of his friends wanted one. So I set myself the challenge of developing this idea into a business.

After many months of research I found no easy solution existed to produce a high quality, totally personalised band. I ditched the idea of silicone, found a supplier of recycled leather and developed a printer that could accurately reproduce designs onto the leather wristbands. Hey Presto…the result is Wayveband!
Sue asked me if I would like to have a go at creating a Wayveband for myself so I decided to use it as an opportunity to create a spot of advertising for my 'other' baby, Mummy Matters. I took my header image and loaded it on the Wayveband site and hey presto I now have a gorgeous wristband which I have been wearing all of the time and I'm pleased to say that it has done exactly what I wanted it to do, it has generated conversations with people about my site. People see my wristband and ask, "what's Mummy Matters" and then I get to tell them all about it.
When it comes to designing your own wristband there really are no boundaries, you can design patterns, just have coloured bands with wording on or upload your favourite image. To show me the possibilities and just how good the Wayvebands can look Sue also snaffled an image of Beanie Boy from my website and made that into a super cute Wayveband. There are two ways to fasten your band too, you can can fasten it with the silver stud or you can tie it with the colour coded leather thong which comes with the band.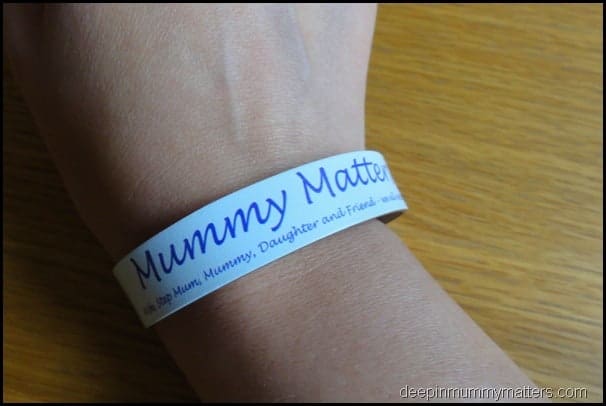 Perhaps you have an event that you would like to promote or something you want to commemorate, or you just love being creative. Wayveband is something I guarantee you will have lots of fun with. I will be wearing mine again today as I head to The Baby Show so if you see me, grab my wrist (nicely!!) and take a look for yourself!
As for pricing, it's unbelievable! Starting at just £7 for a single band and then reducing in price the more bands you order, right down to just £2.10 per band if you order over 200! Personally, I think that's brilliant value for money.