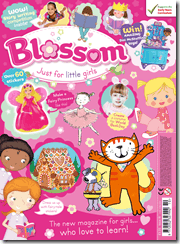 So you want to be a children's author? #BlossomWorldBookDay
I like writing, I always have done and blogging gives me the opportunity to live out that dream. I often wonder whether or not I would like to have a go at actually writing a book but then the little voice of doubt pops up on my shoulder and tells me "you couldn't write a book". I don't mean a massive book, probably not even a medium sized book but maybe just a little one? Over the past few years I have seen a few blogger friends sign book deals but they are in specific niche areas and at the moment in time I'm not sure I have a 'niche' area. Someone once described my blog as a bit like Woolworths – it has a lot of stuff in it but it isn't really famous for one thing – or words to that effect. I never could decide whether to take that as a compliment or not, I mean just look what happened to Woolworths?!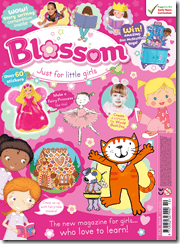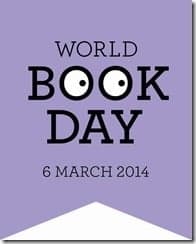 Last week I was lucky enough to spend another child-free day in London (Hubby is at home on gardening leave – incidentally, why do they call it that??). This time I visited the offices of Immediate Media and the home of Blossom Magazine, the magazine for little girls. Blossom Magazine (target audience girls aged around 4-7) is full of stories and aspirational features, it covers everything from ballet to bug-hunting, from learning French to playing soccer. The engaging features support all seven areas of the Early Years Curriculum.
Each monthly edition comes with a high quality, age appropriate gift and is packed with activities such as arts; crafts and cookery.
This month's edition came out on 4th February and sees the launch of an exciting writing competition in conjunction with World Book Day. Readers are asked to complete a story with their own words and ideas and the winning entry will have it published as well as receiving hard copies to hand out to friends and family.
The event was hosted by an expert panel who gave us insightful information and advice;
Ian Cunliffe Blossom illustrator and published picturebook illustrator
Joe Marriott – Publicist at Random House Children's Publishers UK
Janey Louise Jones – Author of the Princess Poppy children's series
Andrea Turton – Editor of Blossom Magazine
Steph Cooper – Editor of CBeebies Magazine and Immediate Media Youth & Children's Educational Advisor
Michelle Kohler – Deputy Editor of Blossom Magazine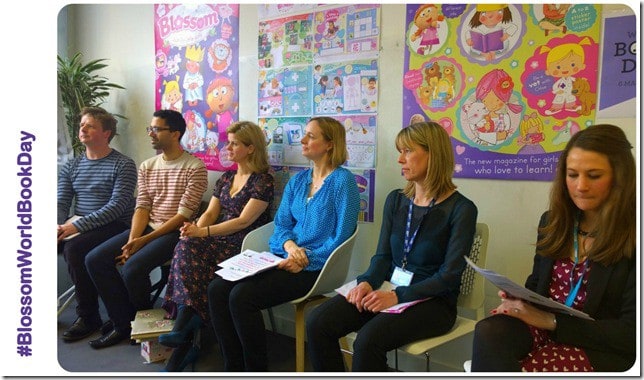 If your child finds enjoyment in writing then tell her teachers so that they can help to foster it whilst at school. When your child writes, look to see what it is exactly that she is good at, does she have great ideas, good plots etc, keep the conversation going with their teachers.
An important thing to teach children is the use of correct spelling and grammar because it will stand them in good stead for the future. Make sure they use the correct punctuation.
Let children dream and have their fantasies. Encourage imaginative play and let them see where it takes them. All too often you will hear a parent put down a child's ideas and say "don't be silly, that wouldn't happen", it kills their spirit.
I can't remember where I read it or heard but it is something which stuck in my mind as a great game to play with children when you are stuck on a bus, a train, standing in a queue . . . you know, THOSE times when the children are bored and moan and you both end up getting cranky, yes that. Use your imagination and encourage theirs; look at the people around you, the people walking by and ask the question "where do you think they are going?" perhaps they are a secret spy on a mission? Take it in turns with your child to build up a story around that person, add something new and see how farfetched you can make that person's day become. Maybe a building will turn into great bit mouth and gobble them all up, or a dog will sprout fairy wings? Imagination can take you anywhere if you let it. If you haven't already seen the film Bedtime Stories with Adam Sandler then I recommend you go and watch it, that's a perfect example of making a story come alive for children and I absolutely love it. A story is supposed to take you away from the world you're in so embrace it!
Janey Louise Jones
Janey is the author of the Princess Poppy series of books for girls. She started writing 8-9 years ago full time at which point it all seemed a bit of a mystery. Being a Mother to three teenage boys, Janey had to create the Princess Poppy character from her imagination and says that Princess Poppy is perhaps 80-90% based on herself. She is naughty but she is never bad. Janey is a farmer's daughter and says she was always more interested in flower crowns than sparkly ones.
When she began writing, Janey taught herself the process and quickly learned that you need to be resilient. People will try to put you off, you may get little or no response to your work but you shouldn't be deterred. Janey took the bull by the horns, she wrote her story, got out the watercolours and painted her own illustrations. She then took it to a printers and had 20 copies of her 'book' made up. She sent copies to Publishing houses but she also took them to small bookshops and asked if they would consider stocking her book. Her stroke of luck came when she visited WHSmiths in Swindon and asked if they would take 5 copies of her book to which she was told by the Manager, he would love to but he needed the approval of the people at the 'top' so he took one copy and passed it on. A short while later she received a call to say that yes they would be happy to stock her book and they would like to order 20,000 copies please! To this day Janey believes that this was because they had the physical book there to see, not just another manuscript. Joe Marriott was however quick to point out that this doesn't happen often so he doesn't recommend that everyone goes out and spends money on 'making' their own book.
If you are interested in writing and would like to take your writing to the next level, consider joining a local writer's group where you can meet likeminded people, be set prompts for writing and get your work critiqued.
Once you have actually written your manuscript and you feel that you are ready to put it 'out there' do your homework first. Only approach those agencies who cover the field you are writing in and list those agencies in order of preference to you. Send your manuscript to the first three agencies and await a response, if rejected then move on to the next three agencies and so it goes on.
You need to be a little pushy to get yourself heard/seen but bear in mind this isn't a career for the fainthearted, if your book is rejected remember it is business, it's not a personal slur against you. Even people like JK Rowling were rejected lots of times before being accepted so just learn from it and move onwards and upwards.
Good luck!
DISCLAIMER: My travel expenses were paid and I received copies of Janey's books as well as Blossom Magazines for the purpose of this post. All words are my own and may not be copied without my permission.
#BlossomWorldBookDay