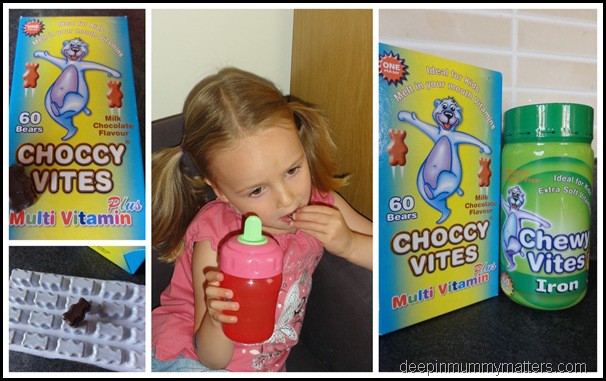 Vitamins your children will LOVE!
When you have fussy eaters like me, you will do everything you can to make sure that your children are getting all the important vitamins to keep them strong and healthy. I have tried lots of different vitamins for my children because of course, being fussy eaters they are also fussy about what vitamins they will take too.
Some of the chewable ones 'burst' in their mouth which they really don't like, I have tried liquid vitamins to sneak into their drinks but my little monsters are just too darn clever and they spot the difference immediately. FINALLY, I have found vitamins which (no kidding) they are literally begging me for every morning.
TLC have got all your vitamins needs covered with their new range of Choccy Vites and Chewy Vites. Both types of vitamins are bear-shaped to encourage the children to give them a whirl. Little Bean's vitamin of choice are the Choccy Vites, they can be eaten like a sweet or melted in hot chocolate/cocoa which means they are perfect for any time of the day or night. Available in milk or white chocolate they come in four different varieties;
Multi-vitamin
Probiotic
Calcium
Omega 3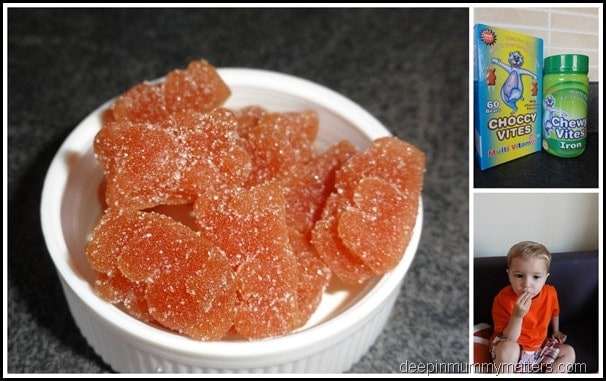 For Curly and Beanie Boy its the Chewy Vites which are fruit flavoured Jelly Bears and come in 5 different varieties;
Vitamin C
Vitamin D
Multi-vitamin
Propolis and Echinacea
Iron
All vitamins are vegetarian and free from artificial colours and preservatives.
You can find Vitamin D and Multi-vitamin varieties on shelves in Superdrug and the full range in independent pharmacies.
RRP of £7.99 for 60 tablets