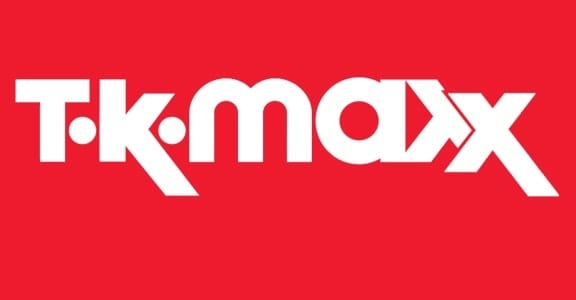 TK Maxx Mum & Child Style Challenge
I don't know what I did before the days of TK Maxx, it's a bit of a marmite shop for most you either love it or you hate it and I am most definitely in the LOVE IT category! I would even go so far as to say that I only go shopping in towns where I know they have a TK Maxx because it is one of my preferred shops. As a Mum I find I need to shop quickly if I want to have a reasonably enjoyable experience when I have my children with me and with TK Maxx I can pretty much find everything that I need all under one roof and all at affordable prices.
I spotted an opportunity recently on BritMums saying that TK Maxx were looking for Mum (or Dads) and their children to take on their Style Challenge – they would provide us with £30 for the parent and £30 for the child and they wanted us to see what we could find for our money. I applied for Curly and myself, he likes to think he's a bit of a dude and is getting to the age where he wants to choose his own clothes. TK Maxx has such a wide range of clothing and you're not likely to bump into another 5 people in the street wearing the same outfit as you would if you bought from most high-street stores. Curly was over the moon when he found out that we had been selected to take on the Style Challenge and seemed to age another 5 years in the space of 5 minutes as he very sensibly started telling me what he planned on buying "erm perhaps a nice shirt, with a pair of chinos and maybe even some smart shoes" or "I could go for a sporty look, I'll see what takes my fancy when we get there".
Curly and I had a chat about how we would tackle our shopping spree and we both agree that we would take anything into the changing room which we thought we might like and then discount them as we tried them on and either liked or disliked. Then we could choose which items we definitely wanted once we had narrowed our choices down and knew how much each item was.
I'm sure Curly thought he had just stepped of Britain's Next Top Model once he arrived in the changing room and began striking a few poses. He chose a number of different hoodies for a sporty look, an Esprit sweatshirt in a duck egg blue and the same in grey, two t-shirts, three pairs of jeans and two t-shirts. Two of the pairs of jeans were too big but he really liked the fit of the lighter pair. He thought the hoodies were 'ok' but nothing outstanding. We talked through the number of hoodies that he already had at home and he realised that these didn't provide him with any new look. He really liked the two Esprit sweatshirts but couldn't decide on his favourite colour so we talked through the clothes he had at home that would complement the sweatshirt and he decided that the duck egg blue would go with more things.
His final 'definite' pile amounted to 5 items coming to a total of £55 so a little over his budget. He looked at each item individually and found that one item alone (the black hooded jacket) was £25 (it was a Ralph Lauren) and so I said that he needed to make the decision between having the jacket and one t-shirt since they were only £5 or he could have two t-shirts, the Esprit sweatshirt and the jeans all for just under budget? He said that he would rather have more for his money and so he went for option number 2 and was very happy with his lot. Hubby and I were quite surprised by his choices as we thought he would probably go for board shorts and a hoodie but he said that he wanted to look a bit smarter and he liked the t-shirts as they were colourful but still fun.
Then came my turn!! For those of you who don't already know I am now 16 weeks pregnant so my challenge was more about finding something flattering and that would be comfortable for my pregnancy. Unfortunately I have yet to find a TK Maxx which actually stocks a maternity range but I didn't let this put me off. I knew that skirts and trousers would be out of the question as they wouldn't have the right waistbands so I was able to skip that whole section of the shop and concentrate on dresses and tops. I did find a maxi dress that I liked but once on it accentuated my growing bottom a little more than I would like so I'm afraid this one didn't even get a photograph!
When it came to tops I found 4 that I really quite liked, a cream lace smock top, a cream 3/4 sleeve t-shirt, a black round neck t-shirt with skulls on the front and a sunrise scene vest top. My favourite has to the black t-shirt with skulls on, I'm not sure why but I'm really drawn to them at the moment and it is probably the most slimming item I have ever worn in pregnancy and at only £7.99 I would have been daft to put it back.
Having just come back from holiday with a bit of a tan the sunrise scene vest top was just the right hue for my skintone and because it has a bit of a shimmer to it, it looks quite summery too. Looking at the photographs above I actually really like the cream 3/4 sleeve top, i love the slightly longer lines to it and the gathered sides are perfect for my growing bump. My little haul came in at £28 leaving me enough pennies for a packet of liquorice sticks!!