The tiddlers have been den building again . . .
Den building brings back so many happy memories for me, I remember building huge dens with my friends. We would grab as many items of furniture and blankets as we could so that we could have 'rooms' within our dens (I have carried that on into my tents when camping, I like 'rooms'). I couldn't wait until the children were old enough for me to introduce them to den building and the best part about it is they love it so much, they play really nicely together. Their imagination takes over and their den becomes a fort, a pirate ship, a submarine or whatever else takes their fancy.
This week when the tiddlers went quiet one afternoon I approached the lounge with trepidation, what would await me as I turned the corner? A smile spread across my face when I saw this . . .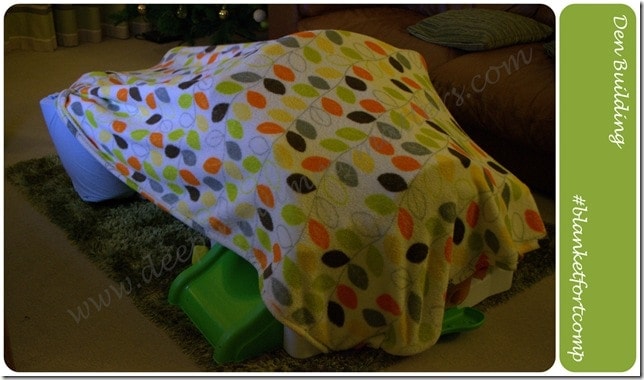 There are far worse things that they could have been doing and they even tidied up after themselves before bedtime (which is a miracle in itself).
If you need a bit of inspiration to get your children building dens check out #blanketfortcomp there are some great entries to this fun competition over at The Furniture Market.