This time last week . . . Pettitts Animal Adventure Park
This time last week we awoke to . . . SUNSHINE!!!! We just knew it was going to be a good day so we prepared a packed lunch, piled everyone into the car and pointed our car in the direction of Reedham for a day of fun at Pettitts Animal Adventure Park.
From the village of Acle, the signs said that Reedham was 6 miles so we wouldn't have far to go. Thankfully, it was well sign-posted with the brown signs and before we knew it we had pulled into the car park ready for our day to begin. The car park is huge and has plenty of room for cars and buses, then it's just a one minute walk down the lane to the entrance of the park.
The whole park was easily accessible by pushchair or wheelchair and each turn of a corner promised a new adventure. There were picnic benches everywhere so we were able to sit and each our packed lunch, though there was a small restaurant if we had wanted one.
As this was to be a day for Little Bean we let her lead the way and soon found ourselves in a land of gnomes and staring into Santa's Grotto!!! If we had been prepared we could have brought her letter to Santa early to beat the rush as there is a special post box for letters to Santa.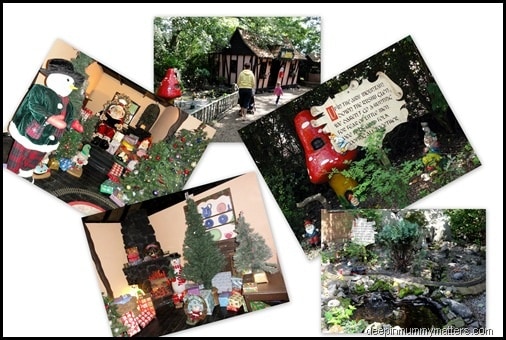 Little Bean particularly loved all the animals, especially the bunny rabbits and the pigs although she thought the pigs were a bit "stinky"!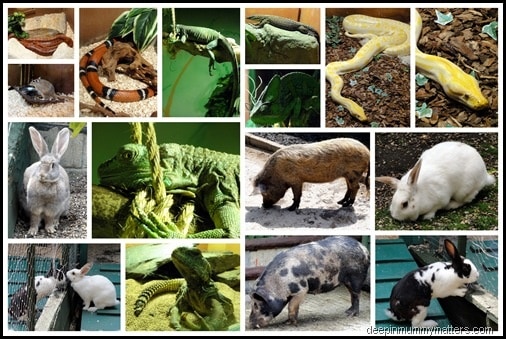 Every day in the theatre situated in the middle of the park you can catch shows by Bingo the Clown at 12noon, 1.30 pm and 3.30 pm. Each show is different, we took Little Bean to the Big Bubble Show and it didn't disappoint. Bingo is a funny clown who very quickly captured the children's imagination and they were jumping out of their seats to be chosen as his assistant for a magic trick. Little Bean was astounded by the huge bubbles that Bingo created and when she phoned Daddy that evening, the bubbles were the first things that she excitedly told him about!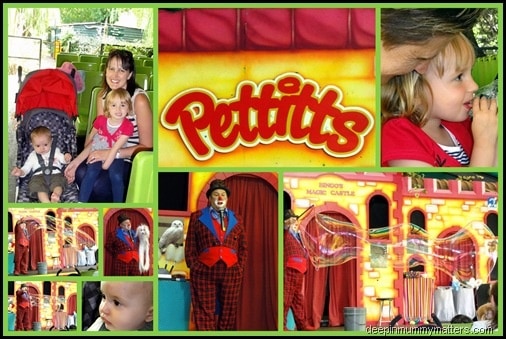 After the Clown show, we headed off to the children's rides where Little Bean had fun on the flying elephants, a merry-go-round, a car ride and a train which were centred around the Alice in Wonderland storybooks and a bouncy castle. There was also a runaway train and a mini pirate ship but they were a bit 'white knuckle' for Little Bean!!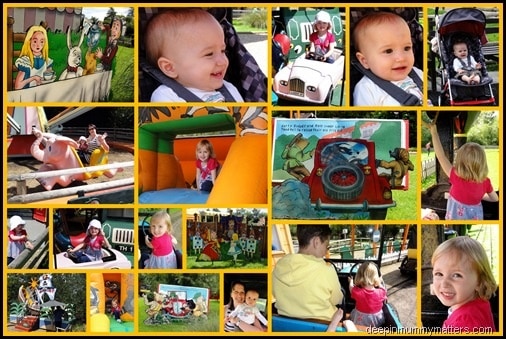 From the Adventure Park, we went through to see more animals and Little Bean was able to feed the goats and stroke the ponies, she wasn't too keen on the Rhea but then again, who is?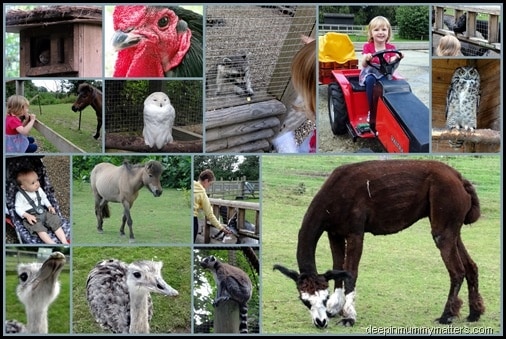 We ended our day at Pettitts with fun in the ball pit and the adventure playground, followed by losing a fair few pennies in the amusement arcade. We had such a fun day, the children were exhausted and slept all the way home in the car and were even too tired to go out in the evening. Needless to say that Mum and I were able to enjoy a quiet evening with a few drinks and our feet up!
For more information about Pettitts Opening Times, Admission Prices and further park information click on the link below.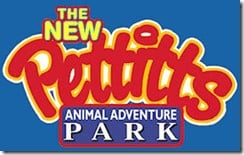 Disclaimer: For the purpose of this review my family and I were granted free admission to Pettitts Animal Adventure Park. All words, pictures and opinions are my own and cannot be copied without my express permission.