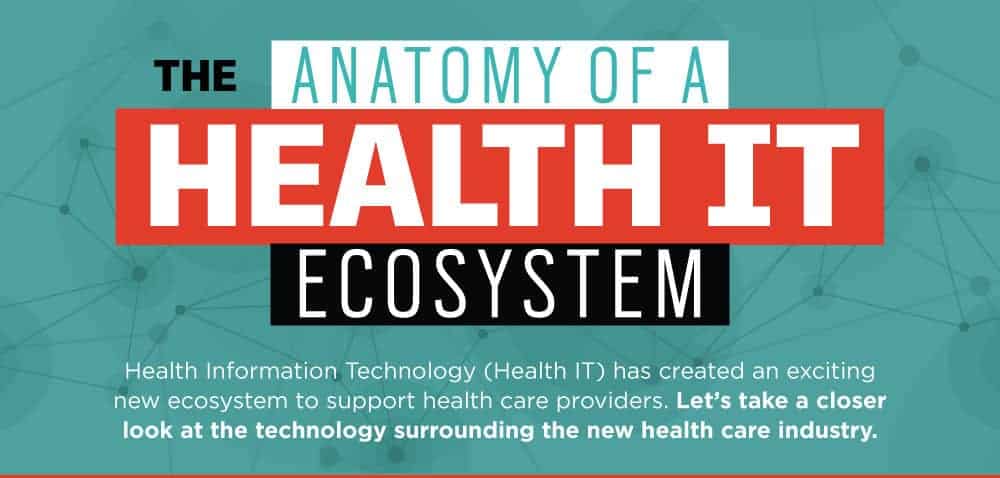 The Importance of Health Informatics
Health informatics is the science of ensuring that healthcare providers have IT systems capable of meeting the demands of patients and keeping any and all data collected safe and secure. The healthier the IT systems of a healthcare provider, the better positioned they will be to deliver quality care, ensure patient safety and keep costs as low as is possible.
A masters in health informatics, such as that offered by the University of Cincinnati is becoming an increasingly popular route to take for those looking for rewarding work within the medical industry and whose individual skillsets are well suited the maintaining of IT systems. Such individuals could have a lot to offer both to the industry as a whole and to individual hospitals and other healthcare providers. It has been shown that improving patient care, even in one hospital, will improve the general health of the local population.

The Health IT Ecosystem infographic was provided by http://mshi.uc.edu/.