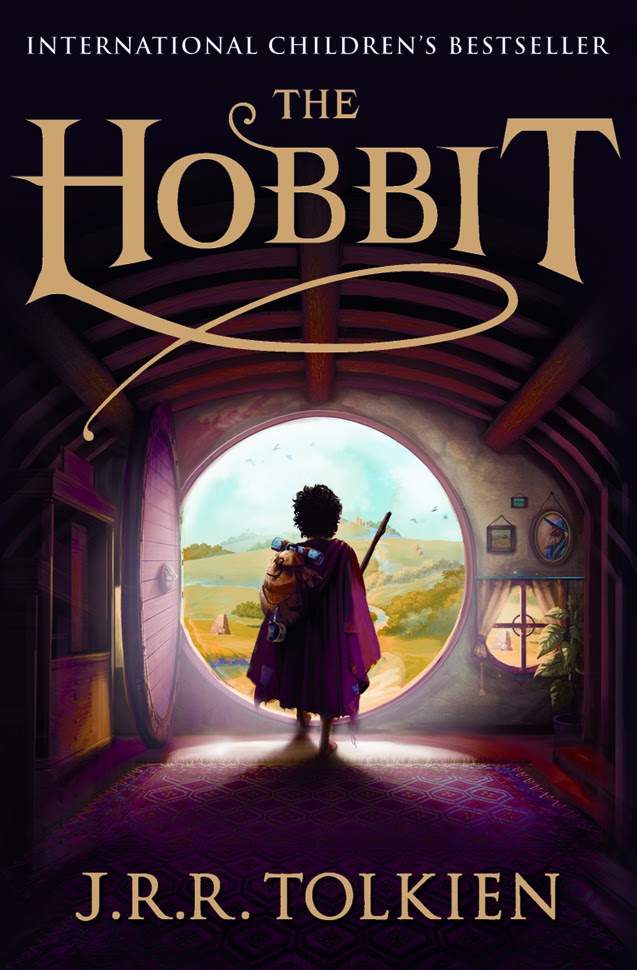 Sometimes I wonder where I was during my school years, I was actually a pretty model student, I wasn't part of the 'in' crowd and I wasn't particularly a geek, I just plodded along at my own pace, got my work done and came away with pretty good grades. But when I talk to other people about books and films, they will often say "oh yeah I read/watched that at school" and I wonder why I didn't. One such book is The Hobbit.
I remember when The Lord of the Rings came out at the cinema I absolutely loved it and Hubby just laughed at me when I told him I'd never read The Hobbit. Well, for those of you who don't already know The Hobbit has now been made into a film too and will hit our cinemas in December this year. As is often the way when books are made into films, the book has been re-released and I was asked if I would like to review a copy so I jumped at the chance to see what all the hype was about.
I am now just a couple of chapters from the end of the book and I must admit I found the first chapter pretty hard going. To be honest, it's the first "fantasy" type book that I have read before so it took me a while to get there but from the second chapter onwards I have been hooked and will often be found reading way past my bedtime and looking worse for wear the next morning. Obviously I don't want to tell you too much about the book but it basically follows Bilbo Baggins (The Hobbit) and his adventures with a group of dwarves. There is the odd chapter with Gandalf whom I loved in Lord of the Rings and the first meeting with the creepy Gollum. Reading The Hobbit has answered a few questions that I had from Lord of the Rings because it precedes it.
If you would like to re-live old memories and refresh your mind before the film comes out this winter or if, like me, you haven't read the book yet then I have secured two copies of The Hobbit to give away to Mummy Matters' readers, all you have to do is enter the giveaway using the Rafflecopter entry form below.
DISCLAIMER: I was sent a copy of The Hobbit for the purpose of this review. All words and opinions are my own and may not be copied without my permission.