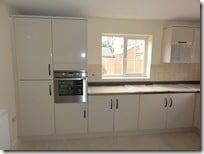 The Final Countdown: a race to the finish!
Over the next 6-8 weeks my life is going to be changing dramatically and I'm hoping it will all happen in the "right" order! In 2-3 weeks we are due to move into our brand new house and I'm so excited. At the weekend we were finally able to set foot inside and see what exactly we had bought and whether or not we had made the right decisions on kitchen and bathrooms. I'm very pleased to say that we loved it all and just want to get going, hire the Man with a Van and start making it ours. The really hard part is going to be pulling back a little and not trying to do every room within the first week.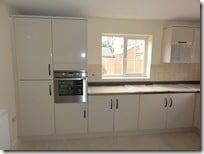 Our idea is that we will move in over a 1-2 week period. First we want to get in and decorate the children's bedrooms so that they feel at home and excited from the minute they walk in the door. But then I really want to get the kitchen and lounge done too, I'm just soooo impatient. Why can't it be like in the Disney Movies where you just click your fingers and BAM everything is exactly as you would like it?
I'm currently scouring the websites trying to find a wall mural for Curly's bedroom as this will be his first semi-grown up bedroom. I think we're going to go with a VW Campervan theme and do a "surfey" bedroom but it all depends on what I can find.
vunk.co.uk
I've also been trying to find a website that does custom wall murals because I have my heart set on the wall of our dining room being a huge black and white picture of Venice because that is where we spent our honeymoon but so far I haven't found one.

mymelange.net
Its really hard because I have so many ideas bursting out of my head about what I want to do with the house but then I have to get back to the real world. Why? Because in 6 weeks I'm due to give birth to our baby boy. If he's anything like his sister was, he'll not arrive for 8 weeks but I have a feeling with this one that he won't be hanging around that long. At 34 weeks pregnant he is already feeling very low and people keep commenting on how low he looks.
For the past week or so I've been having lots of "period" type pains and really painful thighs. During my labour with Little Bean all of my contractions were felt as intense pain in my thighs so obviously I'm starting to get a bit twitching now that my thighs are hurting again.

pregnancy-baby.savvy-cafe.com
I'm really excited about the prospect of meeting my little man but all in good time. Ideally we would like to be in and settled at the new house, have his room all decorated and ready for his grand arrival. Things don't ever really work like that though do they?
So what do you think? Who will win the race? The house or baby??????
Featured Post