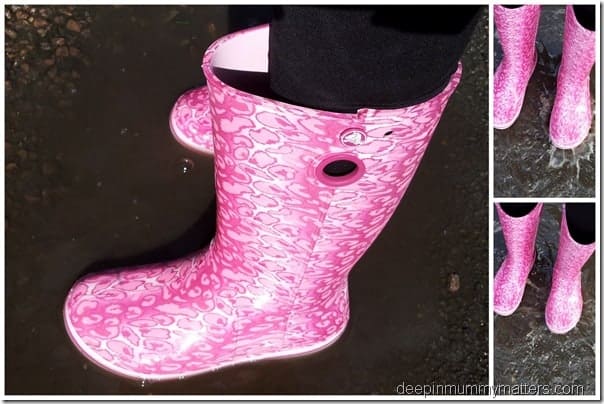 Thank Crocs for the English weather!
When you get given a pair of Wellies at the beginning of June you can't help but think to yourself "it's not really Wellington Season". Then you give yourself a reality check and remember that you don't live in the Med and that actually in England it never really knows from one day to the next what the weather wants to do.
This summer has been a complete rollercoaster when it comes to the weather, one day pouring down with rain, the next stifling heat. My Crocs Wellies have had more outings than my previous pair of wellies which I have owned for about 5 years and they are definitely way cooler than my old ones too.
I've been a lover of Crocs since I bought my first pair on honeymoon in Venice in 2007, they are so light and comfortable and easy to wear. I have to say I hadn't even realised that they made wellies but I loved mine the moment I set my eyes on them. They came on holiday with me to Minehead, they came on holiday to Hunstanton (but we were lucky as that was the only week of no rain) and they have been on countless 'puddle hunting' expeditions already. Just like all Crocs they are light and comfortable and they even have a little finger hole on the side to help pull them on a bit easier. I have received plenty of compliments from people and I am having to keep a very close eye on Little Bean and Beanie Boy around my wellies as they both steal them at every opportunity!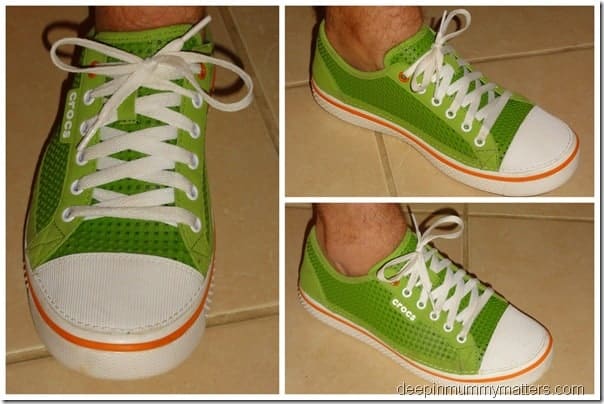 Hubby was also given a shiny new pair of Crocs in the form of these green pumps and he loves them. The little holes in the sides help to keep his feet cool and they are so light it's easy to forget that he's even got them on his feet.
To find the Crocs to suit your lifestyle (or weather front) just check out the Crocs website where there's a pair for every taste and shoe size. I've got my eye on these ones for the children . . .