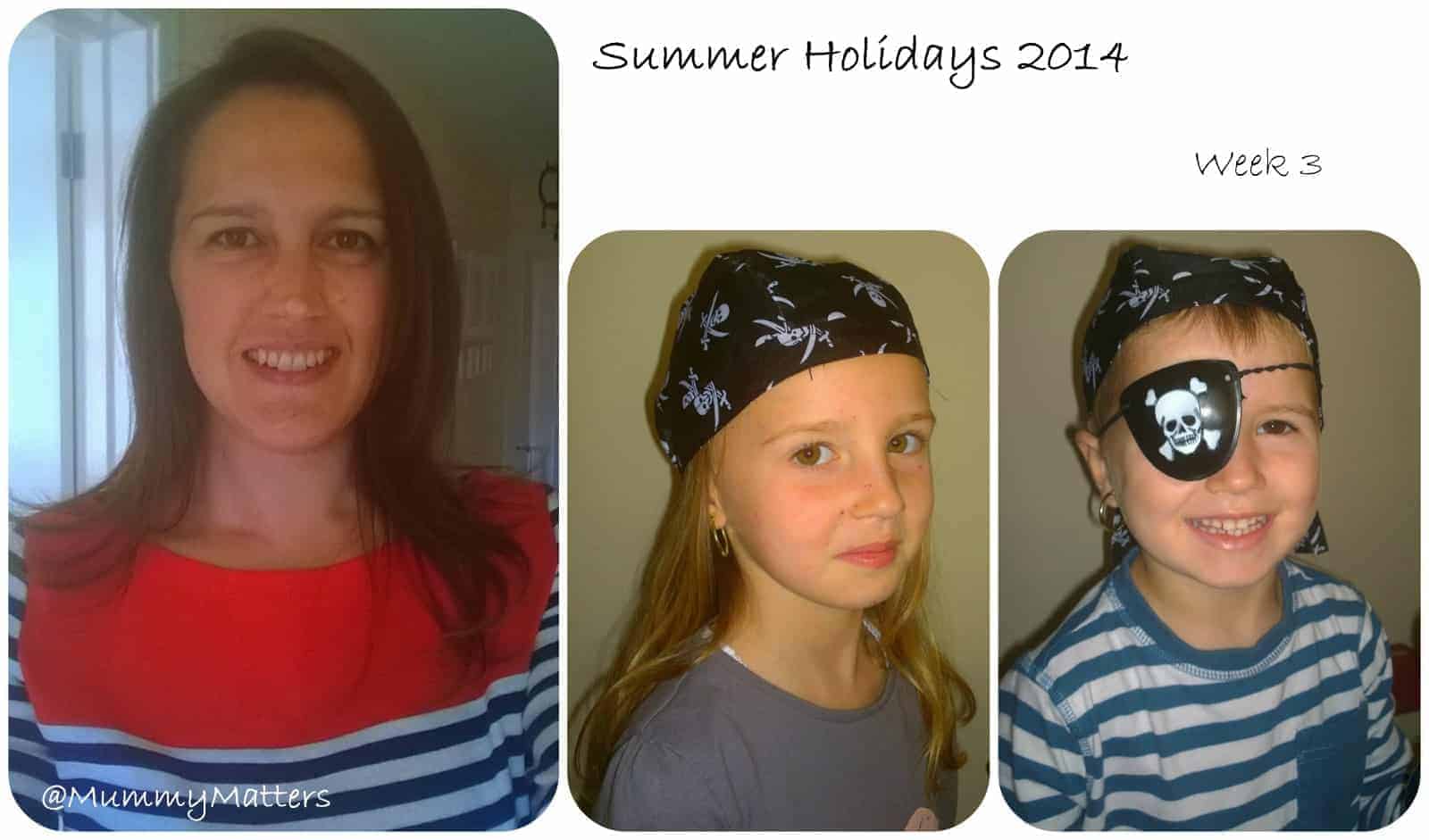 We had a very busy weekend with Lollibop on Saturday and a family Christening on Sunday so Monday was all about chilling out at home doing nothing in particular. In the afternoon we had a visit from a lovely friend and her four children so that kept the Beans entertained for a while and gave me the chance to have some grown-up conversation too.
Tuesday
Whilst Jelly Bean had his nap I took the opportunity to actually blow dry my hair and make me feel pretty whilst Little Bean and Beanie Boy played at being pirates together. I LOVE it when they decide to do role play together, their imagination is amazing and they play so well when they are in the right frame of mind. It's such a shame it doesn't happen more often.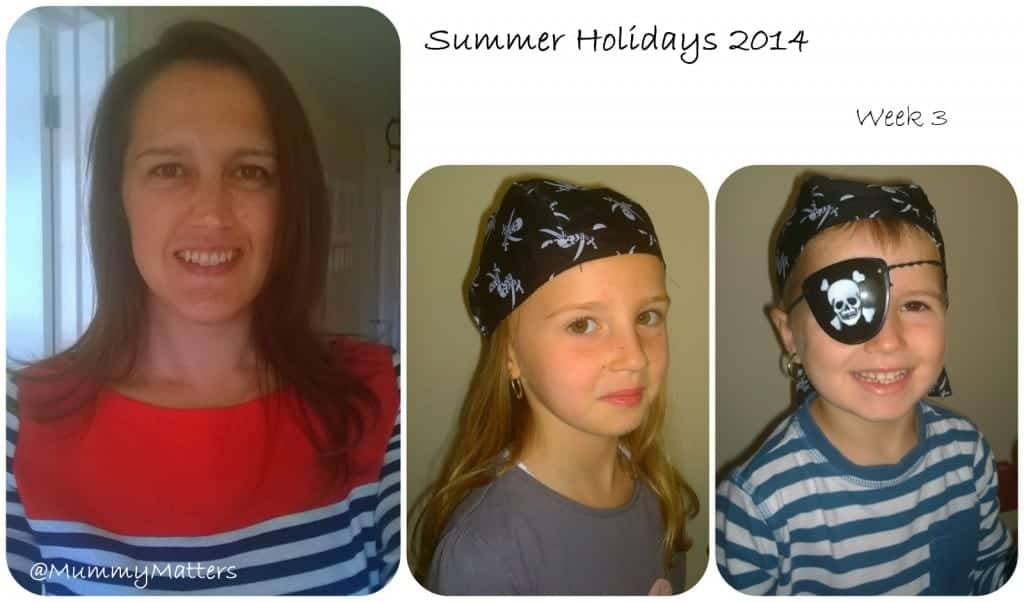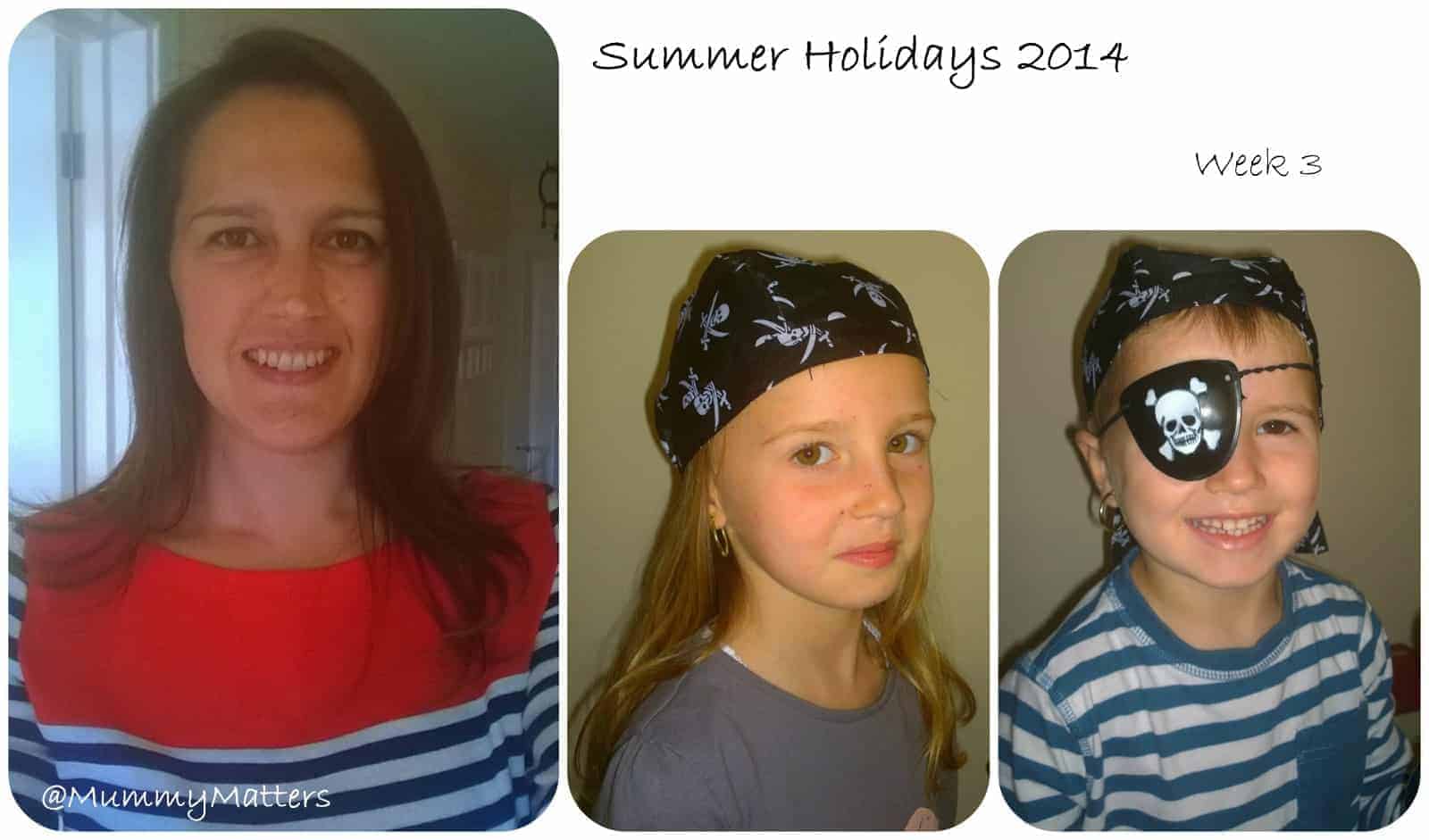 FINALLY we were able to catch up with Karin, Ella and Sam. We had been keeping away from them whilst the chickenpox had been in full swing as Karin really didn't fancy Sam catching it just yet so we met up at Ferry Meadows where the children scooted together and even managed a little paddle in the water down by the new WaterSports centre and Restaurant which looks gorgeous after it's total rebuild. The children had a blast in the icy cold water, rather them than me, so that gave Karin and I a chance to get caught up.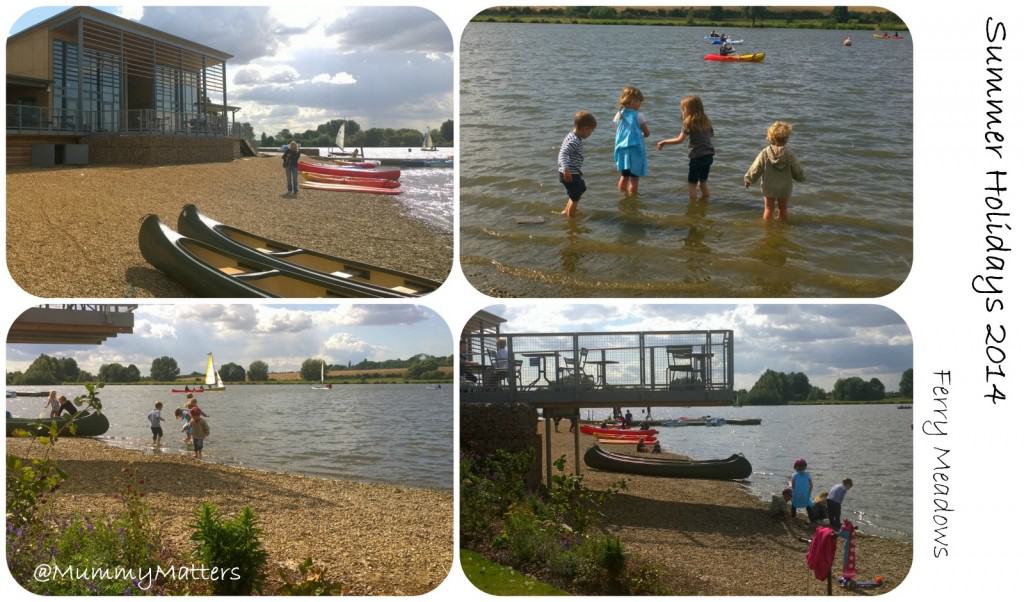 On the journey home from Ferry Meadows Beanie Boy rather randomly asked if we could all watch our Wedding dvd when we got home. We hadn't been talking about it and he has never seen it before but he had been asking me what music we had danced to at our wedding a few weeks ago so perhaps he had been thinking about it ever since?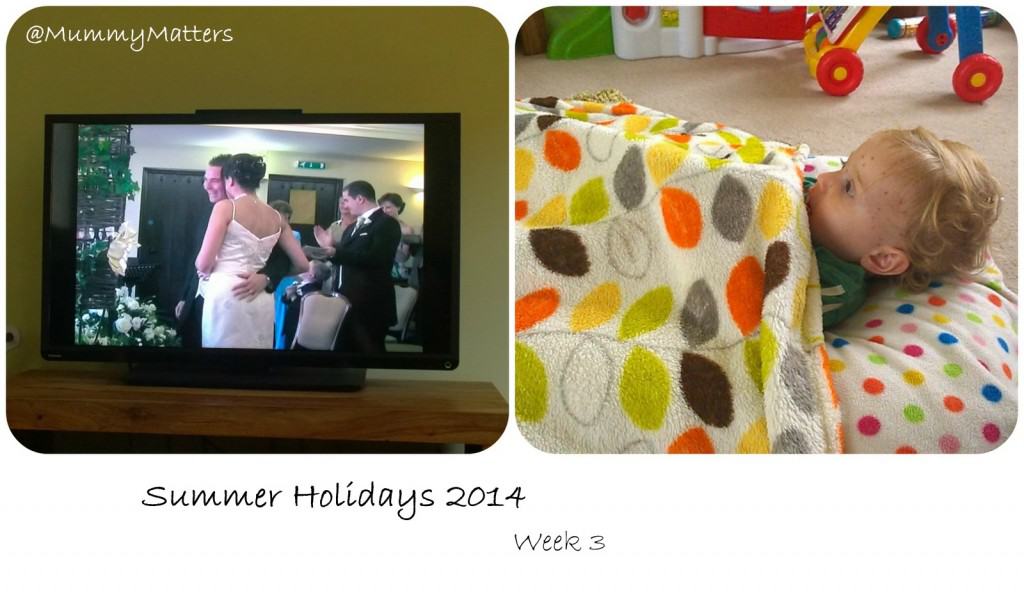 Jelly Bean wasn't feeling too great this afternoon, I think he is teething too so when we got home he snuggled himself up on his Toddle Pod and even pulled the blanket over himself. He is most definitely a toddler now, my baby days are officially over! *weep weep*
Hubby made it home just as we had popped the dvd on so he sat down and reminisced along with me whilst the Beans oohed and ahhed in all the right places.
Do you often watch your Wedding videos/dvds? We are 7 years married now and I still remember it all like it was yesterday, only I looked a hell of a lot younger!
Wednesday
It was officially the first day of Hubby's holiday. He had decided to take his break Wednesday to Wednesday so that I would have two short weeks alone with the Beans and to take advantage of the Bank Holiday weekend. Tomorrow we would be going to Kings Lynn camping for 5 nights with the Beans which meant Wednesday was allllllll about packing! I HATE packing with a vengeance. Do you have any top tips to make packing for six easier/less painful?
Thursday
We arrived at Kings Lynn Caravan and Camping site just after lunchtime on a lovey sunny day. Our first impressions of the site were good and it was just nice to get Hubby away from the day to day life and have him all to ourselves for a few days. After our first camping trip at the start of the Summer Holidays the Beans were really excited to be camping again only this time the tent felt a WHOLE lot smaller with Hubby and Curly in it!
Friday, Saturday and Sunday
I'm going to write another full post about Friday, Saturday and Sunday each because we had such great days I want to share them with you properly without dragging this post out and boring you all to death so pop back to see what we did over the Bank Holiday weekend.