SONY DSC HX5V Digital Camera
As today is World Photography Day I thought this it would a good time to tell you about my camera(s) depending on how much time I have to write the posts!
So I'm going to start with my Sony HX5V which I bought last year after much research and deliberation. Ever since I started taking photographs when I was about 11 years old, I have had a passion for cameras and photography. I do have a digital SLR camera but it is so bulky and with all the baggage I have to carry in my changing bag, I just don't have the space or shoulders to carry it around so my main requirement for a compact digital camera was that it needed to be as close to an SLR as possible. There were a few others which were out of my price range but the Sony HX5V was the camera that kept being recommended to me. I had a little play around with it in various shops with different lighting and outlooks before deciding 'this is the camera for me'. I have now had my camera for just over a year and I couldn't be happier. It has travelled far and wide with me and taken somewhere in the region of 66,000 photographs! Yes I do take a lot of photographs!!!!
Features
Exmor R CMOS Sensor – great for taking pictures in low-light conditions, the sensors boosts sensitivity and reduces noise
10xOptical Zoom/25mm wide angle – High quality lens with a wide angle for taking great shots of groups and landscapes. High-power zoom gets you closer to the object
Intelligent Sweep Panorama – such a cool feature for great landscape shots it automatically combines a series of shots to make one smooth panoramic image
1080i Full HD Movie – one-touch recording function gives you high quality HD movie clips using AVCHD format and has a wide choice of HD playback options
10.2 megapixels – very quality images which preserve the detail for enlargements
BIONZ processor – high power image processor for clear, detailed, low-noise images and fast responsive shooting
7.5cm/3inch LCD screen – excellent detail, high contract and wide angle viewing
Handheld twilight mode – great for noise reduction in low light conditions – combines 6 successive frames to make one image with low noise
Anti Motion Blur mode – reduced subject blur by combining 6 successive frames to make one image with low noise
High-speed continuous shooting – takes up to 10 shots per second
GPS – this clever camera will tell you exactly where you were and when you took a particular image. From your PC you can retrace your steps with your images on clever online maps. The compass will even tell you which direction you were facing when you took the shot.
So what do I like about the Sony HX5V?
For starters I like the size, it fits neatly in my hand and has its own pocket in my changing bag. The majority of photographs that I take are of the children and anyone who tries to photograph children will know, they don't sit still for long or look where you want them to at the right time so I wanted a camera with a burst feature. There are various burst settings that I can use from Lo Burst where it takes 10 shots at a maximum speed of 2 shots per second, Mid where it takes 10 shots at a maximum speed of 5 shots per second and High where it takes 10 shots at a maximum speed of 10 shots per second. When using Burst mode it is worth noting that you cannot use a flash so these photographs only work outside or in good lighting conditions.
I used Burst mode to take this photograph of Curly jumping and then selected the best shot from the 10 pictures taken to capture him mid-air for an impressive action shot.

It has a 10 x Optical Zoom which is great for getting those long-distance shots (brilliant for landscapes, really tall structures and for trips to the zoo!) and 10.2 megapixels. When I bought the camera I was told that the Sony Lens G uses the same technology as in an SLR camera for high quality images and it really does provide great shots. I love the sweep panorama for great landscape shots, it really helps to capture the memory perfectly.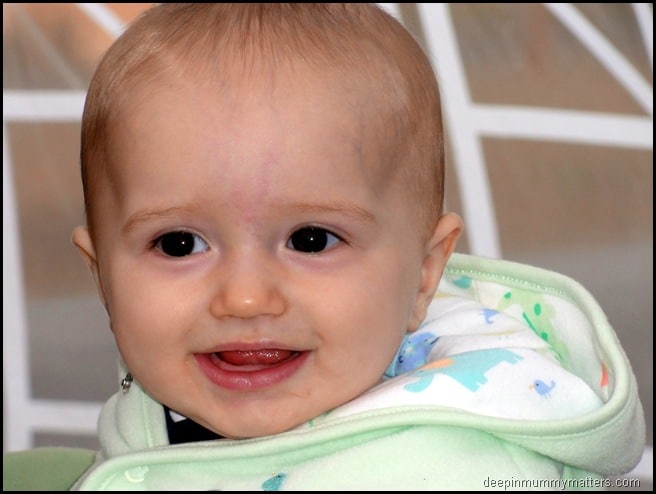 I have used the movie feature quite a lot and I'm really impressed with the picture quality and how easy it is to use. I don't need to switch it to movie setting, if I suddenly want to record something when I'm taking photographs I just need to press the button on the back and it begins recording instantly.
There are numerous scene functions to ensure the settings match the scene you are trying to take, the fireworks one is brilliant. I tried taking photographs without this setting and the difference was astounding.
At the moment I still use the camera on Intelligent Automatic setting most of the time because I still need to learn how to use all of the individual functions and settings on a digital camera, I just haven't found the right teacher yet. Usually after owning a camera for about a year I'm ready to change for the next new camera on the scene but this year I'm happy to stay with the one I've got because I have found a camera which fits the bill perfectly!