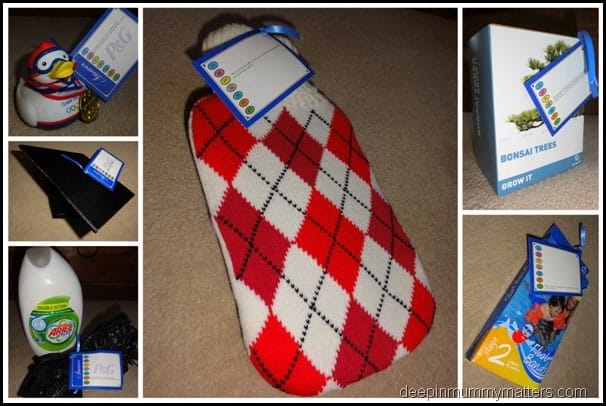 So you think you know your Olympians?
A little while ago I was sent a rather intriguing pack of goodies from P&G – Proud Sponsor of Mums. I may have mentioned it once or twice on my blog already but P&G have enlisted a few of our great Olympians to be their Brand Ambassadors and not only that, but they are taking great care of those nearest and dearest to the Great British Olympic teams with their Nearest and Dearest Programme.
In April this year I attended an evening with P&G and some of the Olympians' Mums as P&G proudly showcased their series of short films entitled Raising an Olympian. Those films are two minute documentaries recognising the roles of the Mums of Olympians and Paralympians, in the documentaries the Mums tell their story and highlight their hopes and fears which most Mums will recognise when helping their children to achieve their dreams.
The pack that I received was rather cryptic and I want to share the challenge with you to see if you can discover the Olympic Mum from the clues given.
Rubber Duck – "Jess absolutely took to it like a duck takes to water. Jess wanted to do everything . . . Jess wanted to win everything".
Mortar Board – "I always wanted Jeanette to be what she wants to be, whether a nurse, a teacher, whatever. I always told her, whatever you want to do, it is down to you".
Ariel & Bin Liner – "She threw the racing kit that she'd used into the dustbin. I felt that was a little bit drastic and I retrieved it from the wheely bin to wash it and keep it as a memento for her".
Hot Water Bottle – "We're still like that today actually – still a very close knit family and still do a lot of things together".
Bonsai Trees – "My philosophy with Ben was, let him climb the climbing frame, let him climb the tree . . . *** He constantly surprised by what he could do and I think that's because we gave him the freedom to flourish".
Arm Bands – "We had to keep a very close eye on him because he would end up fully clothed in the water".
BMX Go Faster Burger – "Probably my most famous dish was a BMX go faster burger".
If you think you know the answers to these clues, leave me a comment below. If you would like a little help then hop on over to www.thankyoumum.pg.com to watch the videos for yourself (you might want to have a tissue at hand if you're a proud Mum, they tend to touch a nerve).
What about you though, are you raising an Olympian yourself? How are you helping your little ones to achieve their dreams?
DISCLAIMER: I was sent the package from P&G in order to write this post, all words, opinions and images are my own and may not be copied without my permission.