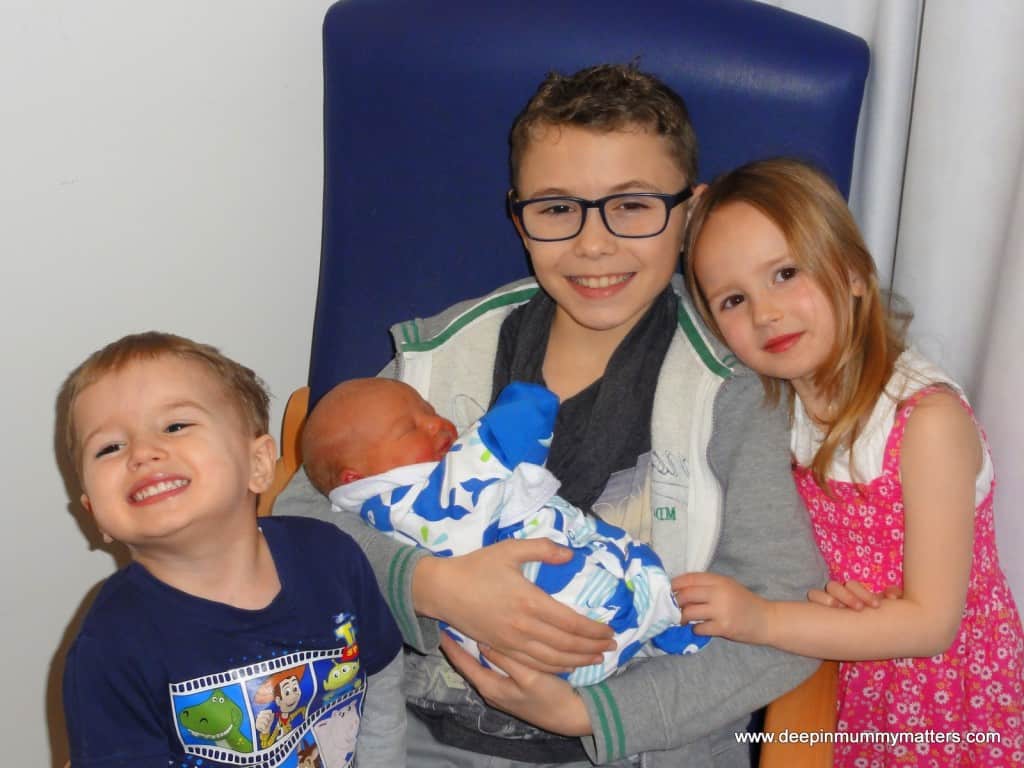 According to Katie Hopkins, I sit around in my slippers all day? Ha, yes the chance would be a fine thing!! That was the flippant remark she passed during a debate about the budget on daytime TV program This Morning. The fact that I even saw it was amazing as I don't watch daytime TV but one day last week I decided to relax whilst breastfeeding Jelly Bean.
I have been a stay at home Mum since giving birth to Little Bean in the summer of 2008. My intention was always to return to work at the end of my maternity leave but at the end of 9 months Hubby suggested I remain at home. I wasn't sure so I said I would remain to the end of my 12 months leave and see how we coped without my maternity pay. At the end of 12 months we were doing ok, admittedly it was tough but we both felt it would be better for Little Bean and now here I am nearly 5 years on and two further babies to complete our family.
I have always been a 'busy' person, I find it very hard to just sit and do nothing. In the beginning when it was just Little Bean and I at home we would attend all kinds of classes at our local Children's Centre, we would go for long walks and meet up with friends for play dates. When Little Bean was about 9 months old I began blogging, I wanted to 'do' something, I missed the opportunity to use my brain and I took so many photos I liked the idea of having an online diary, a kind of memory book for Little Bean.
Around this time I also took on a small part-time job working from home whilst Little Bean was sleeping and joined the committee for the Children's Centre, they had provided me with a lot of emotional support so I wanted to give something back.
When I was pregnant with Beanie Boy the job that I was doing from home ceased due to the recession but I quickly found another part-time job from home that I could do when Little Bean was sleeping, plus my blogging had really taken off and I was starting to earn money from that too.
When Beanie Boy was just a few months old I enrolled Little Bean at preschool to give her some time away from Mummy and to give Beanie Boy some quality time on his own and I enrolled in the La Leche League Peer Supporters course which lasted approximately 12 weeks. I also joined the committee for Little Bean's preschool.
After some time I had to give up my part-time work at home position and became self-employed as my blog was keeping me so busy and bringing in money. Not to be content though I took on a new roll making jewellery at home for a local businessman, this was a way of earning money but also sated my passion for crafting and also lead to me working for a local craft shop at weekends.
Now I have three children at home to look after and entertain, life has become even more hectic. As well as all that I have mentioned above I have also been busy looking after the housework, doing the food shopping, numerous trips to London with the children for blogging or entertainment and odd days here and there where I have gone back to my old job in the Motor Industry to help out with training staff.
These days I find it difficult to blog so much with a newborn baby because of the issues we have had with feeding. As I write this post it is 4am and I am up do the night feed, this is the second post I have written tonight with one thumb on my smartphone.
A usual day for me goes something like this; 6.30am wake up and feed Jelly Bean either on the breast or expressed breast milk from a bottle. If from a bottle I then need to express. Have a shower and get dressed, make children's beds and get Jelly Bean washed and dressed. In the meantime Hubby has got the tiddlers washed, dressed and fed ready for school.
School run can take anywhere from half an hour to an hour depending on whether I am just dropping Little Bean at school or Little Bean at her school and Beanie Boy at pre-school. By the time I get home I have just enough time to grab by breakfast and load up the dishwasher before I need to feed Jelly Bean again,  once he has been fed, winded and I have expressed again it's time to get back in the car to collect Beanie Boy from pre-school. This usually takes about half an hour then its home to get lunch for Beanie Boy and I before putting him to bed for his afternoon nap. Whilst Beanie Boy is sleeping I have approximately 45 minutes to catch up on my blog (if I get that time) then it's time to feed Jelly Bean again, wake up Beanie Boy and collect Little Bean from school. On the way home we usually have to go to the supermarket.
Once home again I do reading with Little Bean and/or crafts with Jelly Bean and Beanie Boy. Then it's time to get on preparing tea for the family, feed Jelly Bean again and hope that Hubby isn't late home from work!!!
If I am lucky I might see a friend for coffee once every couple of weeks but even that is a tough one to fit in and all of the above doesn't take into account Doctors/Hospital appointments which seems to be occurring on a regular basis at the moment. The life of a stay at home Mum is FAR from easy but we do it because we love our children and we want to make the most of our time with them whilst we can. I will never apologise for being a stay at home Mum but I will certainly not be put down by people who haven't got a clue!
Latest posts by Sabina Green
(see all)