Saturday is Caption Day – 16.01.2016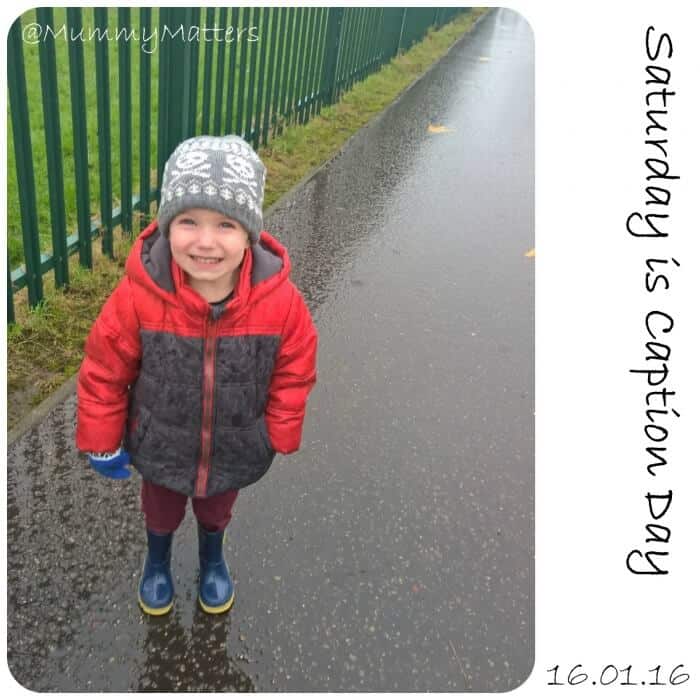 Jelly Bean started back at preschool this week after being poorly with this #problemswithpoop last week. He was excited to be back and had a good week with this friends and his ladies (if you don't count his stubborn episode on his last day).
When I collected him on his last day, it was heavy rain and trying hard to snow. This was the moment he noticed the snow and was overjoyed to see it.
Can you caption this pic? Or search #SatCap online and see what others are posting. Have a great weekend x