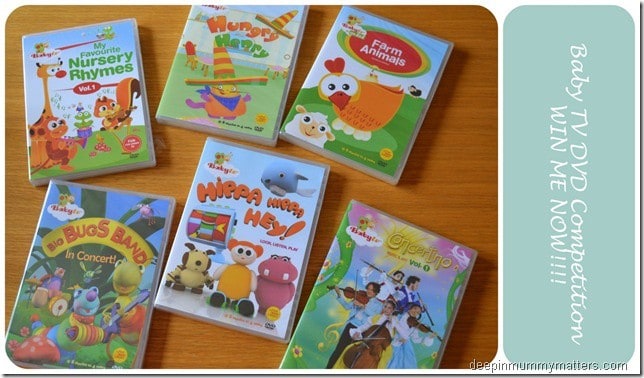 Royal Baby Naming Competition – ending soon!!
You would have to have been sleeping under a rock if you hadn't realised that the Royals are soon to be welcoming the pitter patter of tiny feet. Yes William and Kate's baby is due in the next few weeks and there is much speculation over what they will name their first son or daughter. To join in with some of the fun BabyTV.com carried out a Nationwide Survey involving 1500 UK parents asking what they thought the baby would be named, this is what they thought;
Diana 27.52%
Philip 24%
Elizabeth 18.35%
Charles 7%
William 7%
Who made the final decision when you chose names for your children and how did you decide on their names? I had dreamt of Little Bean's name long before I even met Hubby but thankfully he liked it and it stuck, when it came to Beanie Boy we struggled to find a name that we liked and then one evening Hubby came home and suggested it and I loved it straight away. Dare I say it when it came to choosing Jelly Bean's name, I was watching a Celebrity TV Game Show when one of the guests was telling the host the names of his children and my ears perked up at the name of his son, decision made! According to the survey almost 60% of British Mums choose their child's first name whilst Dad's have a mere 21% influence and grandparents are way down the pecking order at just a 4% influence.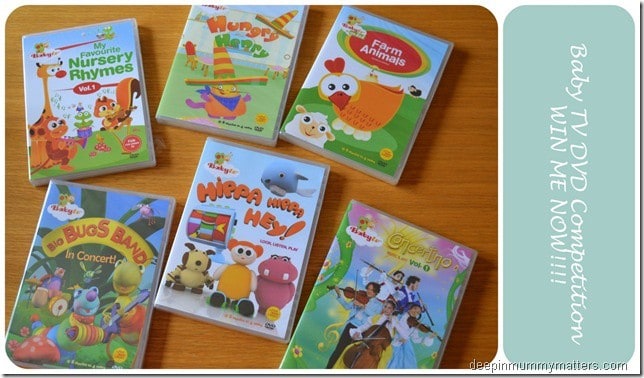 Now I have an opportunity for you to enter two great competitions, one here on my site to win a Baby TV Package worth £60 containing these 6 DVDs to keep your little one entertained.
Entry is so simple;
All you need to do is enter the main competition at BabyTV.com you can read the details of the competition below. Once you have entered the competition on BabyTV I would like you to come back here and leave a comment below telling me that you did so and the name that you created.
For extra entries to my competition you can do any of the following and leave a separate comment below letting me know that you did so;
Google+ this post using the widget at the bottom of the post (let me know that you did so in a comment below with your Google+ name/id)

'Pin It' – using the widget at the bottom of the post and then let me know that you did so in a comment below with your Pinterest name/id.

Tweet about this competition including

@MummyMatters

and the URL of this competition – tell me you did so in a comment below with your Twitter ID.

'Like' Mummy Matters on Facebook and tell me that you did so in a comment below with your Name/ID.
Giveaway Closes 11.59pm on 28th June 2013!!!!!
Terms and Conditions
All entrants must be over 18 years of age

Entries are open to UK residents only unless otherwise stated.

Prizes can only be sent to a valid UK address unless otherwise stated.

Only entries received by the closing date will be submitted to the competition.

Winners will be chosen at random from all valid entries within 14days of the closing date.

Winners will be contacted via email names displayed on our website.

The Judges decision is final and no correspondence will be entered in to.

There is no cash alternative to any prize.

Mummy Matters is compliant with the data protection act.

Our policy is such that we will not pass on your details to any third party without your prior consent.
Baby TV Competition Time!!!

Challenging convention, Baby TV is throwing down the gauntlet to British parents and asking them to create a NEW name for a boy or a girl.

Baby TV is launching a competition challenging you to create a new name for a boy and a girl together with an explanation behind it e.g. Cathliam (a combination of Prince William and Catherine Middleton).

A Right Royal Prize

The winning name – be it the cleverest or the one that make's us smile the most – will literally put their child in the picture with prizes you'll want to keep forever.

You'll win:

· A framed portrait of your child in the style of their favourite Baby TV character.

· A soft toy made in the likeness of your child's cartoon.

· The cartoon image on a series of memorabilia – a shirt/ a pillowcase/ a mug and a water bottle.

About BabyTV

Founded in 2003, BabyTV offers 24 hours of top-quality content created by educational experts for babies and toddlers, in a commercial-free environment. It was designed to support parents by providing shows that explore early learning themes through fun, with an emphasis on parent-child interaction. A part of FOX International Channels since 2007, BabyTV airs in over 100 countries globally via 600+ affiliate platforms, and in 18 languages, and also provides its content via VOD, Mobile and Broadband offerings. Visit www.babytv.com