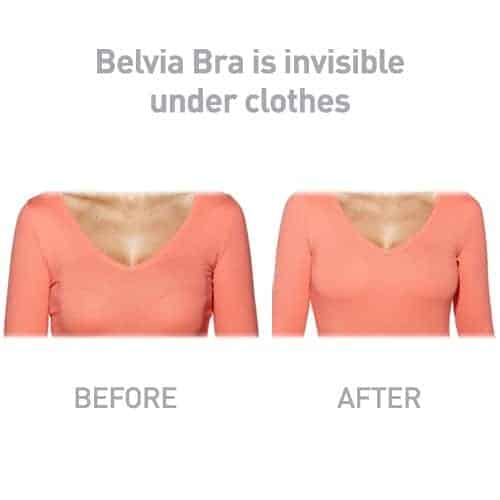 Review: Belvia Bra for maternity?
When it comes to being pregnant I can honestly say the worst part for me is bras for the rather enlarged bosoms that come part and parcel of pregnancy. I worked for many years at a high street retailer who was famous for their gorgeous underwear and I developed quite a penchant for undergarments and managed to amass quite a collection. I like to feel good about myself and my body and nice underwear always helped with that feeling.
Fast forward a few years to being pregnant with Little Bean and I was extremely under-impressed with the choice of maternity bras out there and admit I did end up just going for plain old black or white nursing bras from either Mothercare or John Lewis. They were functional but that was about it. Yes I could have spent much more money on some prettier sexier designs but honestly I couldn't really afford it what with everything else that we needed for baby.
I was recently asked if I would be interested in review the new Belvia Bra which seems to have hit the markets with quite a bang, everywhere I turn I see them, online, in the shops, on blogs and so I thought it could be worth my while to see what all the fuss is about.
The Belvia Bra is a seemless, no underwires and basically looks like a training bra, in my honest opinion. The fabric is super soft and stretchy and when you put it on, you forget that you are wearing it because it is so comfortable. I am currently a 34DD thanks to those lovely pregnancy hormones. The bra clings to your curves giving you a lovely smooth shape but I am not so sure that it is completely supportive for a larger cup size. I did feel like I was wobbling about rather too much for my liking. That said, I didn't give up on the bra and have chosen to wear it as a sleep bra because my boobs really hurt after sleeping during pregnancy thanks to their ample size and I have found that wearing the Belvia Bra as a sleep bra has really done the trick. Thanks to it's soft material and they that it clings to your curves I can sleep comfortably knowing that I am being supported and the difference is really evident when I wake in the morning with no aches and pains.
Whilst I wouldn't recommend the Belvia Bra for ladies with rather larger lady lumps, I would say that it's great for those of the more compact variety and it's a godsend as a maternity sleep bra. And I may have forgotten to mention this, but mine is fuschia pink and I love the fact that its not the same old boring black or white!
Belvia Bras are available from JML Direct at just £38.97 for 4 bras!!!
DISCLAIMER: I was sent a Belvia Bra free of charge for the purpose of this post, all words and opinions are my own and may not be copied without my permission.