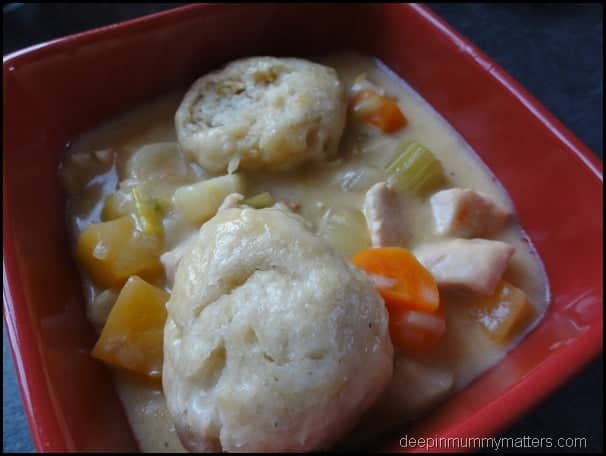 Recipe: Chicken Super Soup with Heinz Special Edition Soup
It's that time of year isn't it when we feel the need to hibernate, to have yummy wholesome foods. One of my favourite foods (especially when I'm feeling poorly – which has been often of late!) is something which I call Chicken Super Soup. I came up with it a few years ago when I was feeling particularly unwell one winter's day. Whenever I am poorly I crave vegetables but I was tired of the same old vegetables and gravy, I fancied something a bit different so as I browsed the supermarket shelves an idea formed in my head and Chicken Super Soup was created.
Ingredients
1 Swede
1 Turnip
2 large carrots
1 stick celery
1 small chopped onion
2 large potatoes
Dumplings (home-made or shop bought)
2-3 chicken breasts
2 tins Heinz Special Edition Chicken Soup with a hint of white wine
To Make
Chop up all vegetables into large chunks
Chop up all chicken in bitesize pieces and place with the vegetables in a saucepan with the Chicken Soup and cook slowly on a low heat for approximately 50 minutes. Just before serving add Dumplings and sprinkle on salt/pepper to taste.
This is without doubt one of my most favourite winter warmers and is so tasty. You can change vegetables to suit your own tastebuds but i love all the root vegetables so this is perfect for me. Cooking everything in the chicken soup gives it a really wholesome flavour and of course the chicken is so tender and yummy. Dumplings are something I remember from days long ago sitting with my Nanna and Grandad at the dining table so they bring back happy memories (plus I LOVE them!!).
Heinz have a new range of Limited Edition soups which are simply stunning, Hubby tried the Tomato with a hint of Chilli and said that it was delicious, it had just the right amount of kick to it without spoiling the flavour. He also tried the Mushroom with a hint of garlic but despite being a lover of garlic mushrooms found this wasn't to his taste. There are four new soups in the range, the final one being Chicken with a hint of sage which we haven't tried yet but I think this too would be a great contender for my Chicken Super Soup. Perhaps you could give it a go yourself and let me know what you think?
DISCLAIMER: We were sent four tins of Heinz Special Edition Soups for the purpose of this post. All words, opinions and the recipe are my own. Please feel free to use the recipe.