This summer held a first in the camping stakes for us as we enjoyed a break in a Ready Camp at Hayfield Camping and Caravanning Club Site in the Peak District. You'll be pleased to hear that we had a fantastic week where we made lots of great memories together. But first, a bit more about Ready Camp and the site.
FINDING THE SITE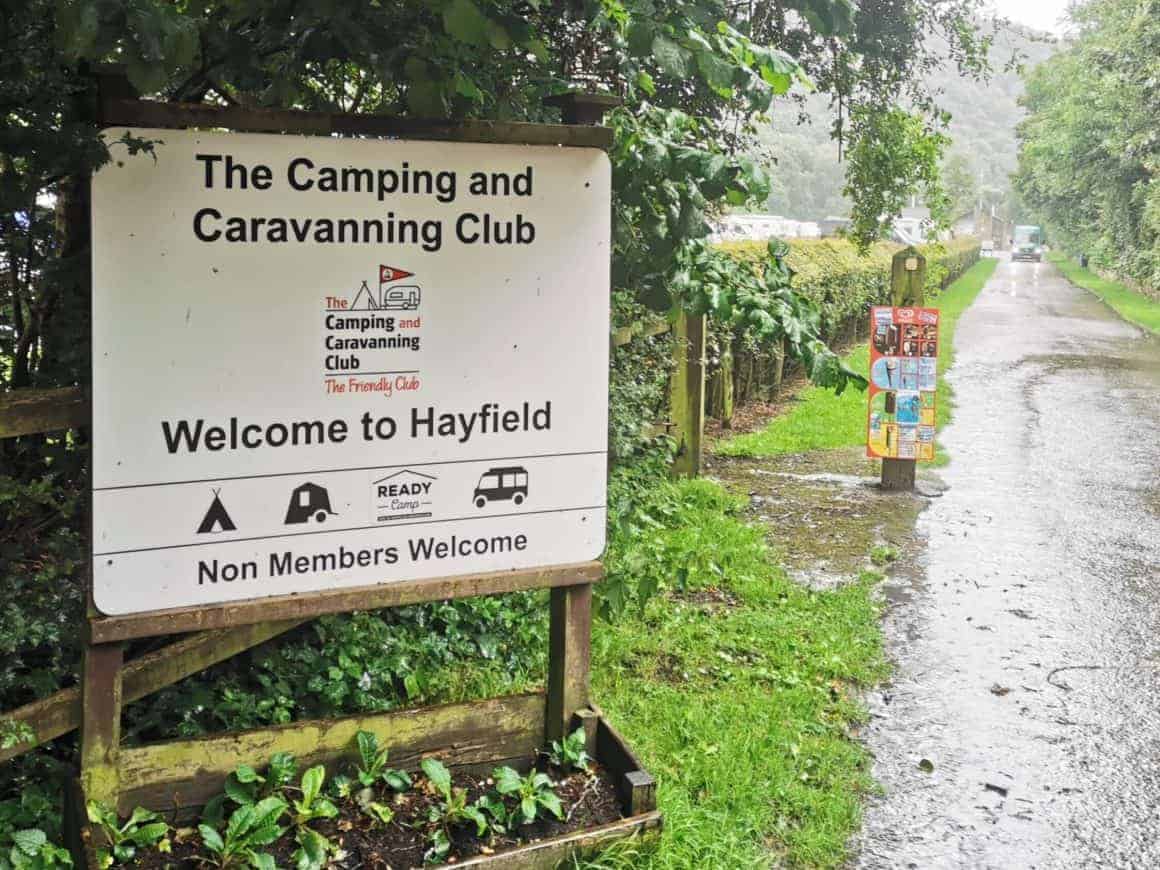 CHECKING IN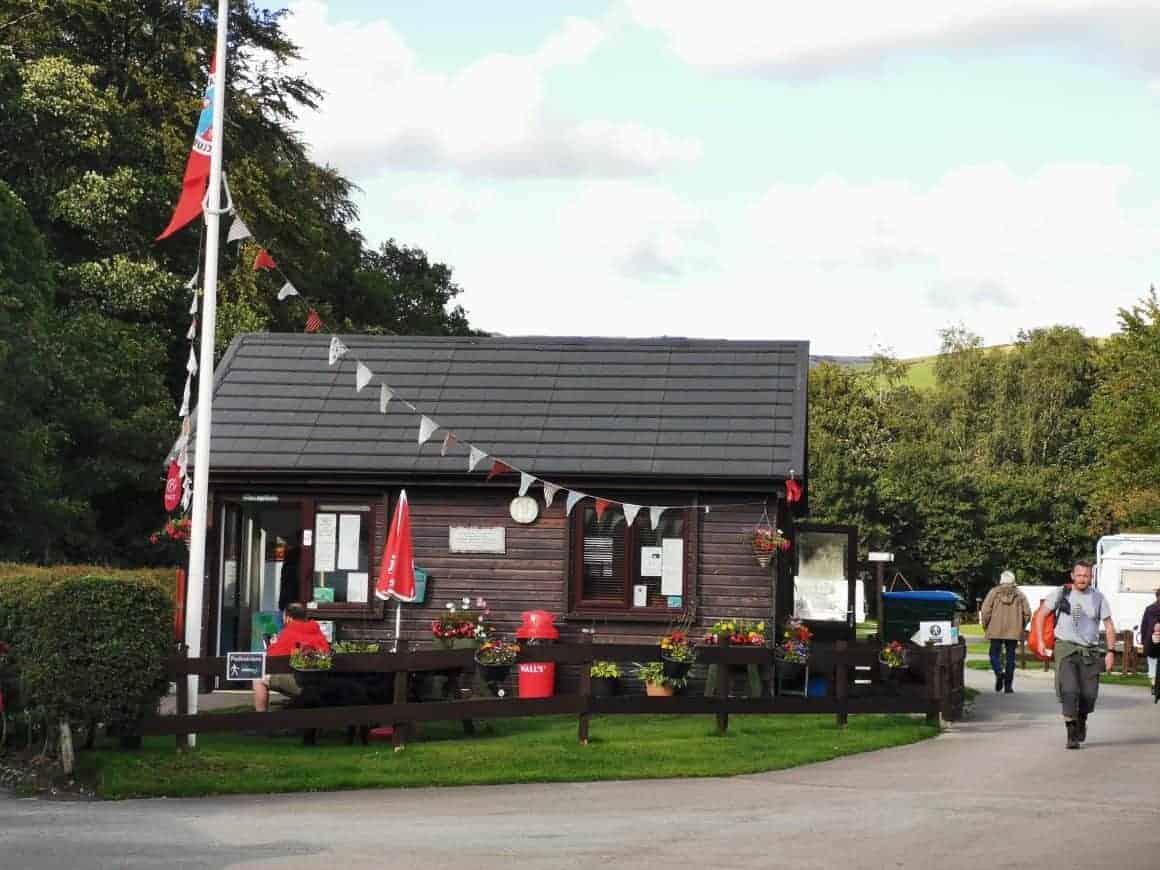 FACILITIES
Amenities Block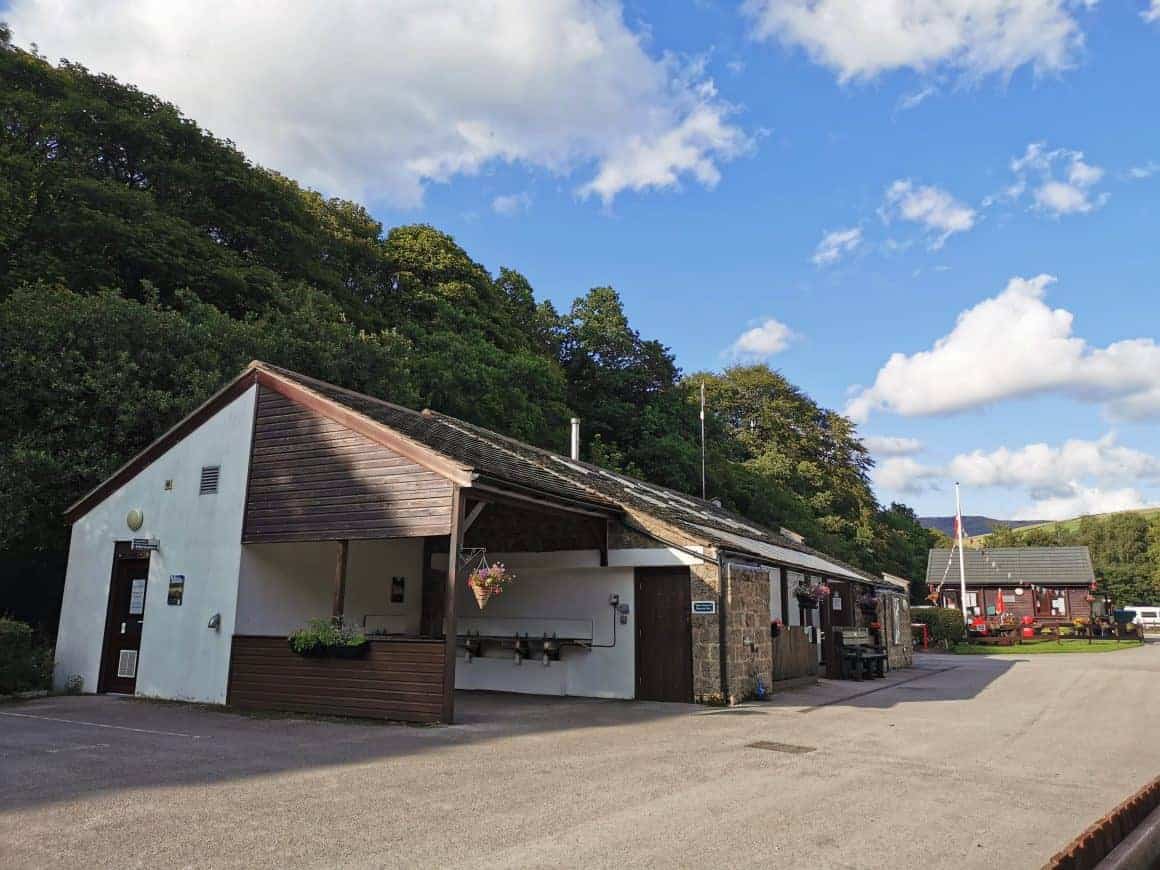 The amenities block is situated in the centre of the campsite, close to the Reception Office/Shop and children's play area. Since the site is popular with walkers they do request that muddy boots are removed to keep the floors as clean as possible. It was nice to see that everyone stuck to this request because even on the rainy days the facilities were always very clean.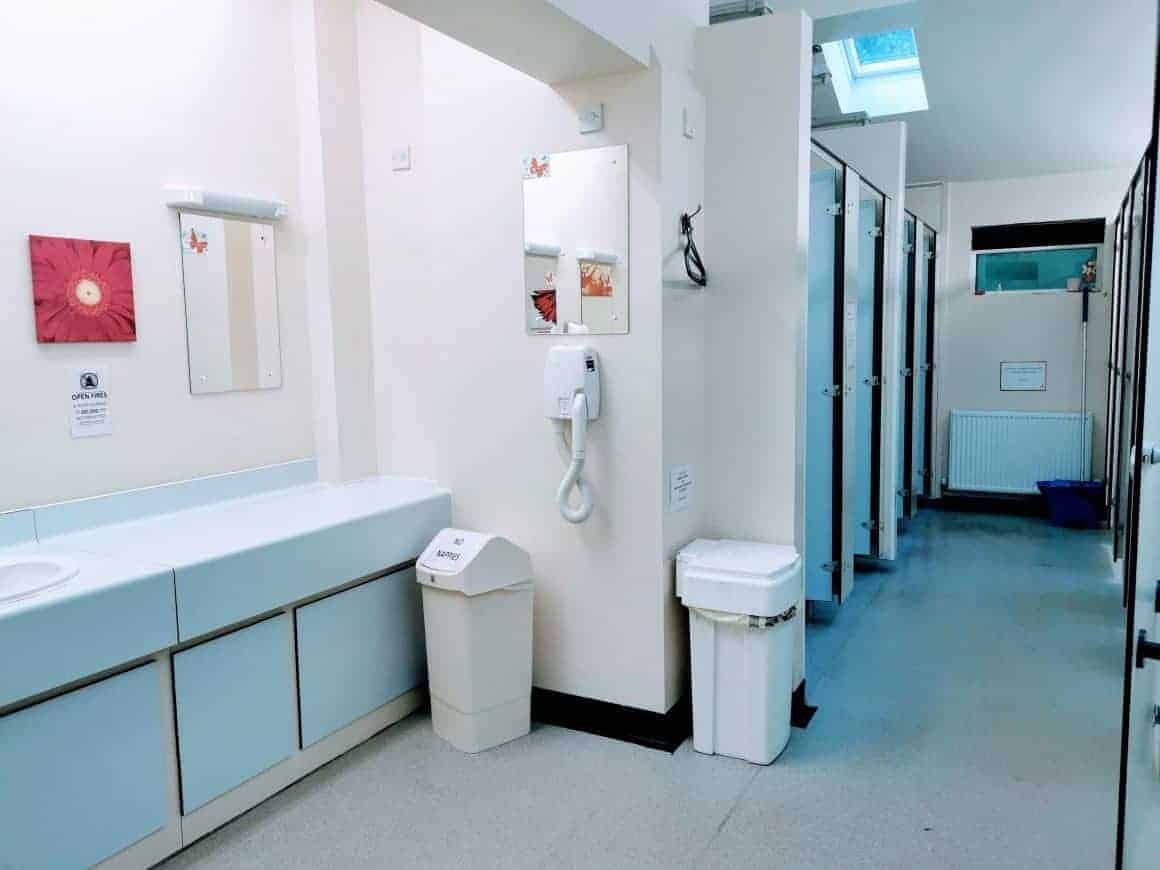 We did find that the water temperatures and pressures could fluctuate a little during a shower but not enough for it to be an unpleasant shower.
In the amenities block, you will find both male and female washrooms, the sluice, laundry and family bathroom. There is also a large under-cover outdoor pot washing area.
Note, if you need access to the family bathroom then you will need to obtain a key from Reception. The family bathroom is unlocked when the main washrooms are being cleaned but only for use of the toilet, not for showers.
Water Points, Refuse Disposal and Fire Points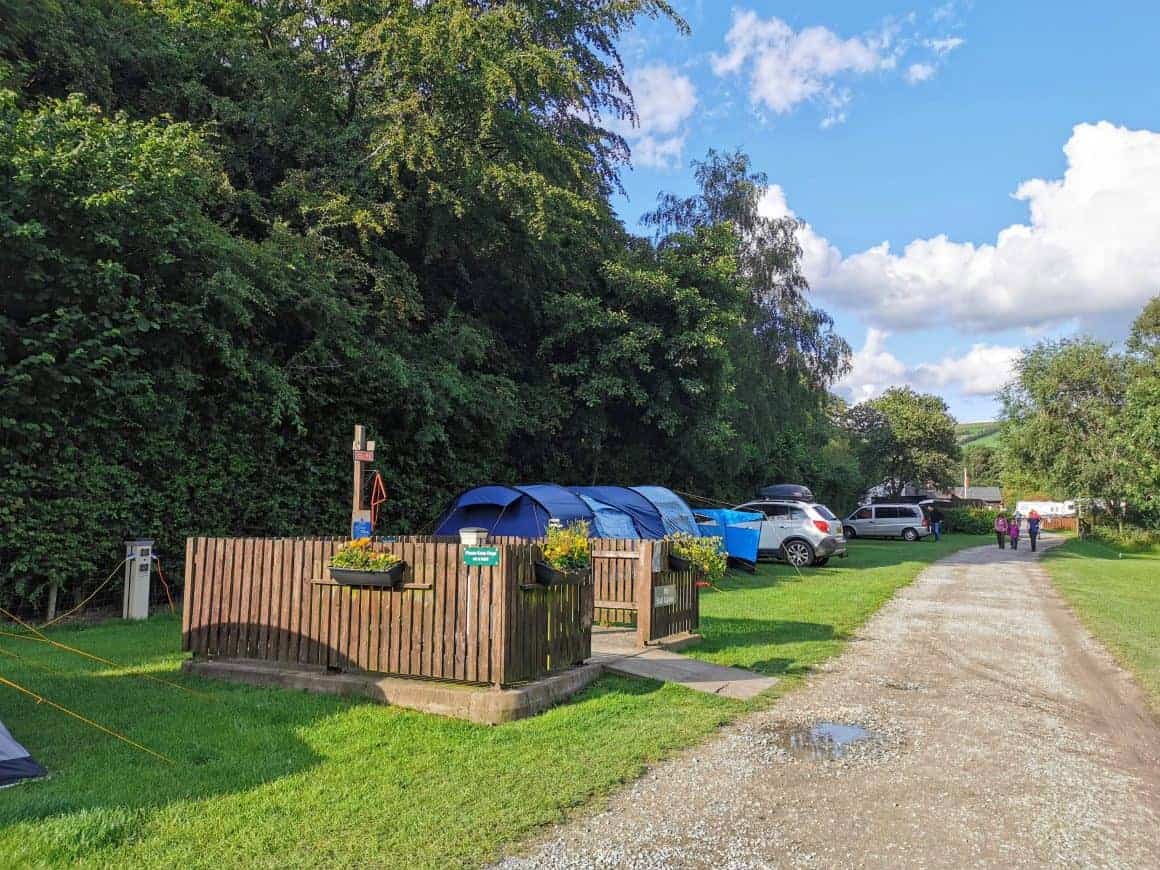 The water and fire points were positioned around the site, we had one right next to us in the Ready Camps and I think I only spotted one at the other end of the site in the hardstanding field.
Play Areas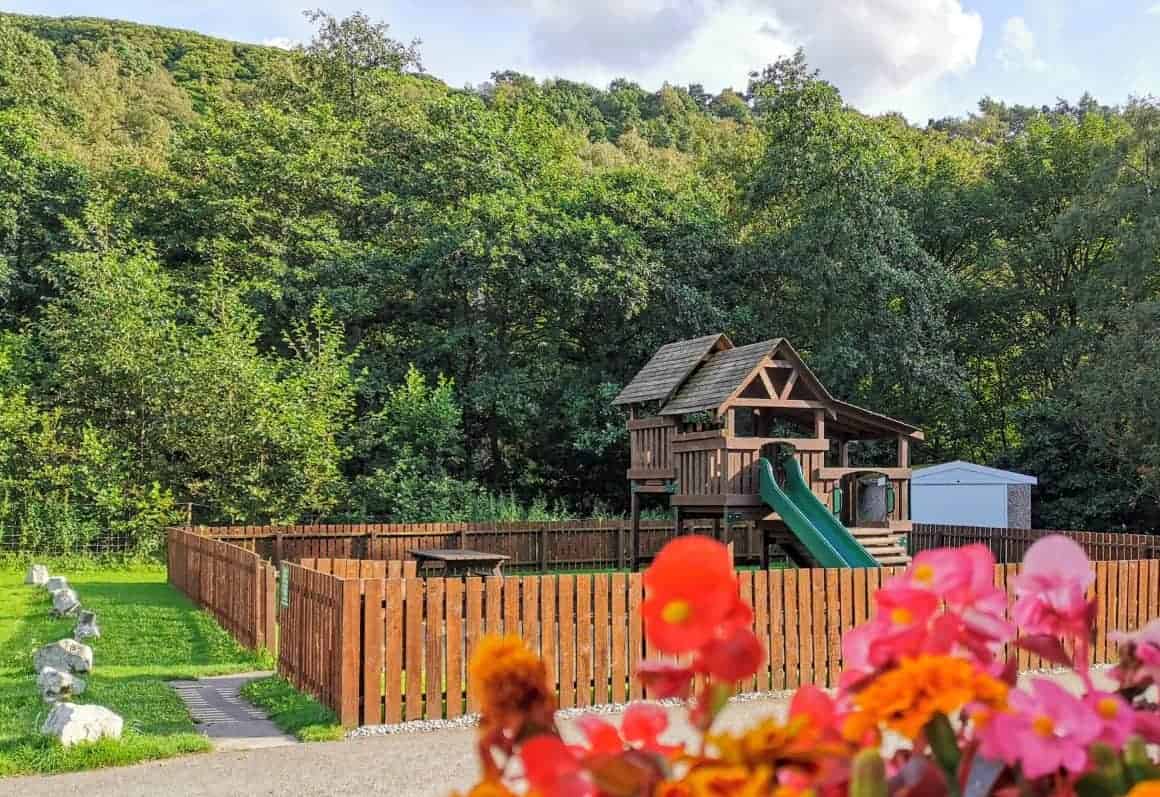 The play area is a large wooden structure with we have come to recognise as standard within the Camping and Caravanning Club Sites. It is situated opposite the Amenities Block and next to the visitors' car park. Children should be supervised at all times. There are gates which pass through the site for a public footpath right next to the play area.
Ball games are not permitted on site.
Information Area
Situated in a small room at the back of the Amenities block is the laundry room and Information Area which is well stocked with leaflets of local attractions and magazines. If you are looking for walking maps of the area, you can obtain these in the Reception Office.
Dog Walking Area
Wi-fi – NEW for 2019!
This year all club sites will offer free access to the wifi for their guests. The access code was shown on a noticeboard just inside the washroom door. Unfortunately, we didn't find the Wifi to be very stable at Hayfield site. The site is not able to guarantee 100% coverage across the site due to their rural location, weather conditions and changing flora.
Ready Camp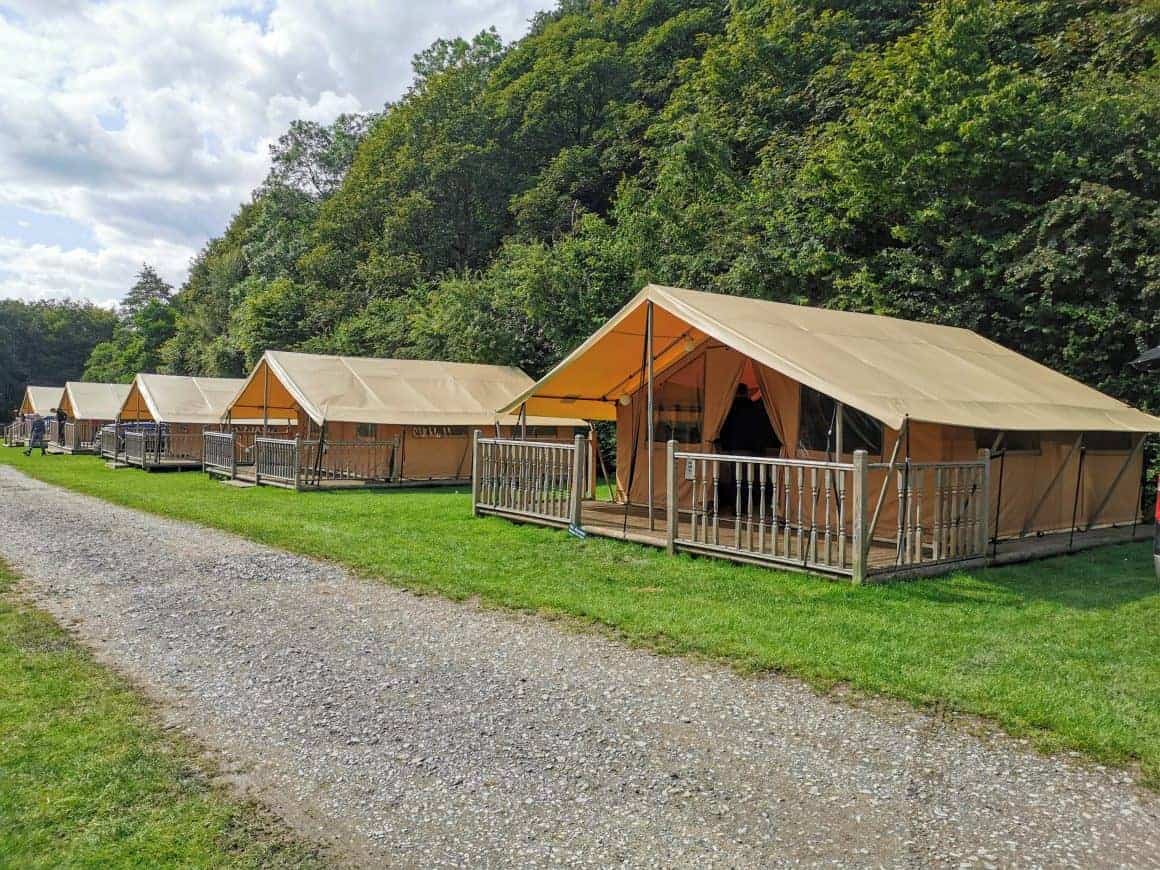 This was our first time staying in a Ready Camp so we were pretty excited. As much as we love camping, and you know how much we LOVE camping. It did make a nice change to arrive at the site and not have to erect a tent. I tried not to be smug as I sat at our dining table within 10 minutes of arriving with a hot cup of tea in hand and all the unpacking done whilst watching a family opposite pitching their tent.
Kitchen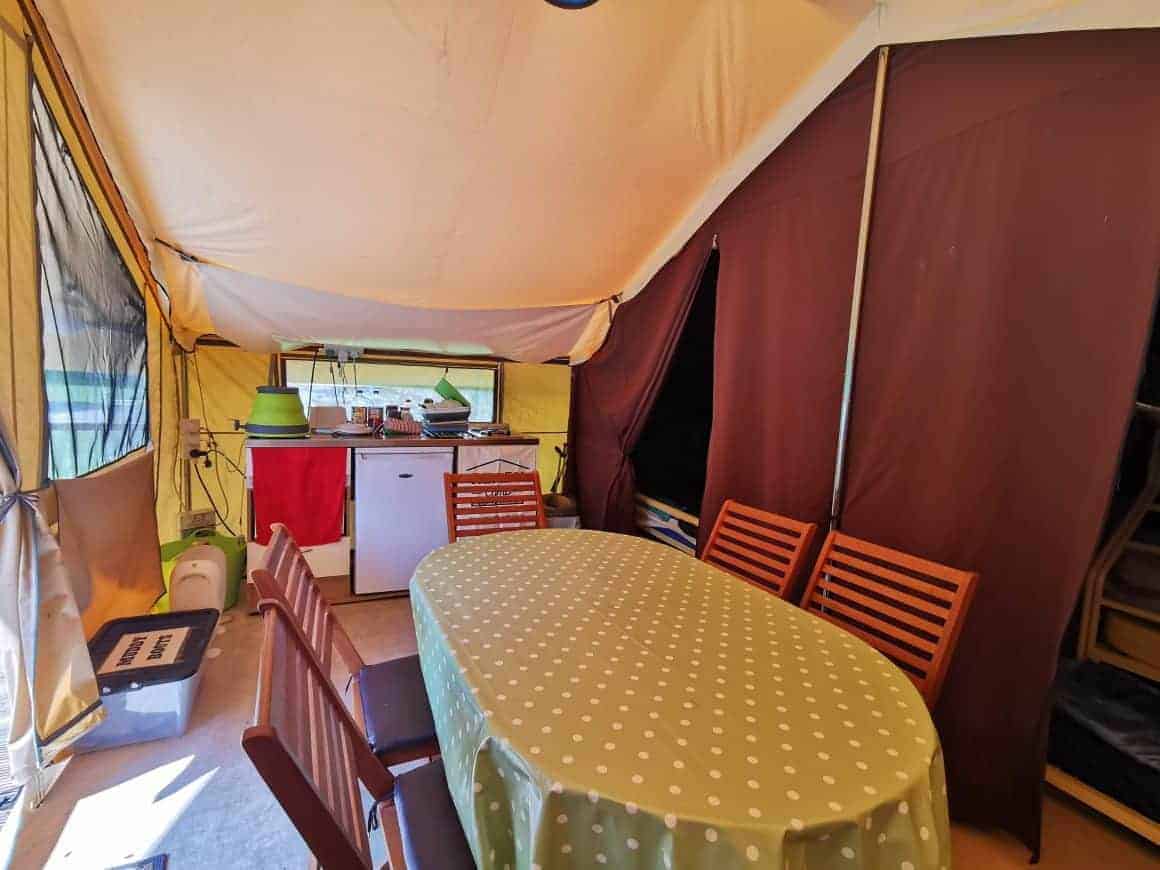 The Ready Camp unit comprises a large living area complete with a kitchen area which has a microwave, kettle, toaster, fridge and twin electric hob. The cupboards are stocked with all the crockery, cutlery and utensils you could possibly need as well as a Flexi-tub to carry your washing up to the pot wash facilities. As a Ready Camp customer, I was also given a Ready Camp tea towel on arrival at the site.
Living Area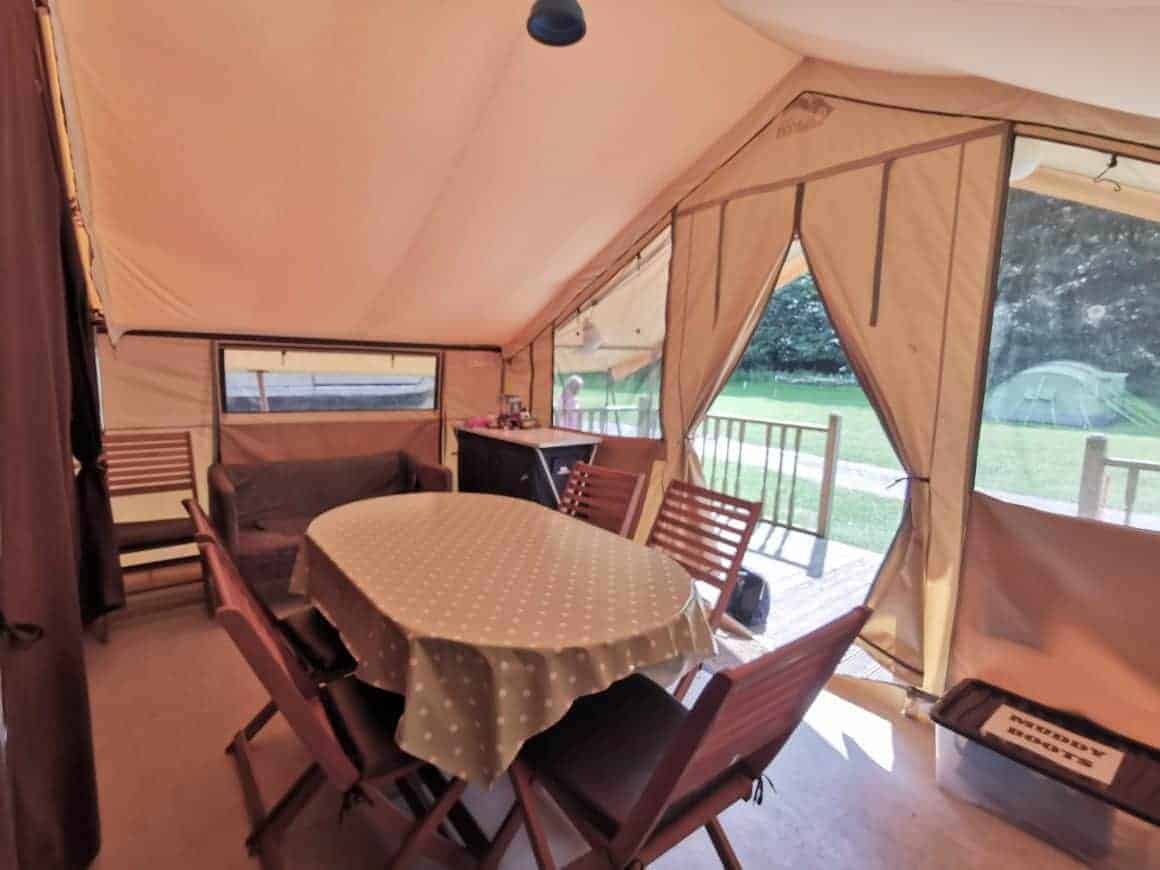 There is a dining table in the centre of the living area with 6 folding chairs and a small 2 seater sofa. We did find our table and chairs were getting a little 'wobbly' and tried to tighten their fixings but I think age perhaps wasn't on their side.
Sleeping Areas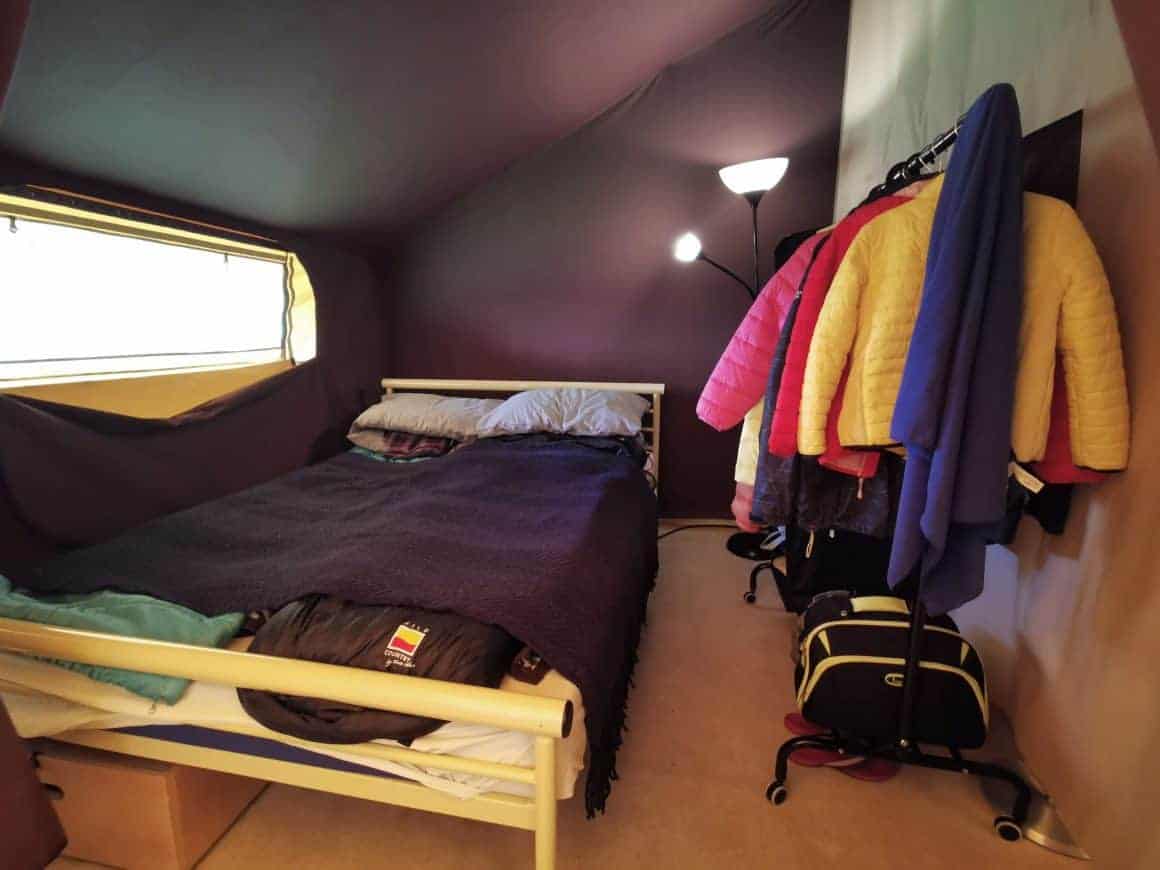 After being spoilt for so long with the blackout bedrooms in our Coleman's tents I wasn't sure what to expect from Ready Camp but I'm pleased to say that both sleeping areas are 99% blackout. The back half of the unit is split in half, the 'master' bedroom has a double bed, hanging rail (with shelves), floor lamp (with spotlight) and under bed storage).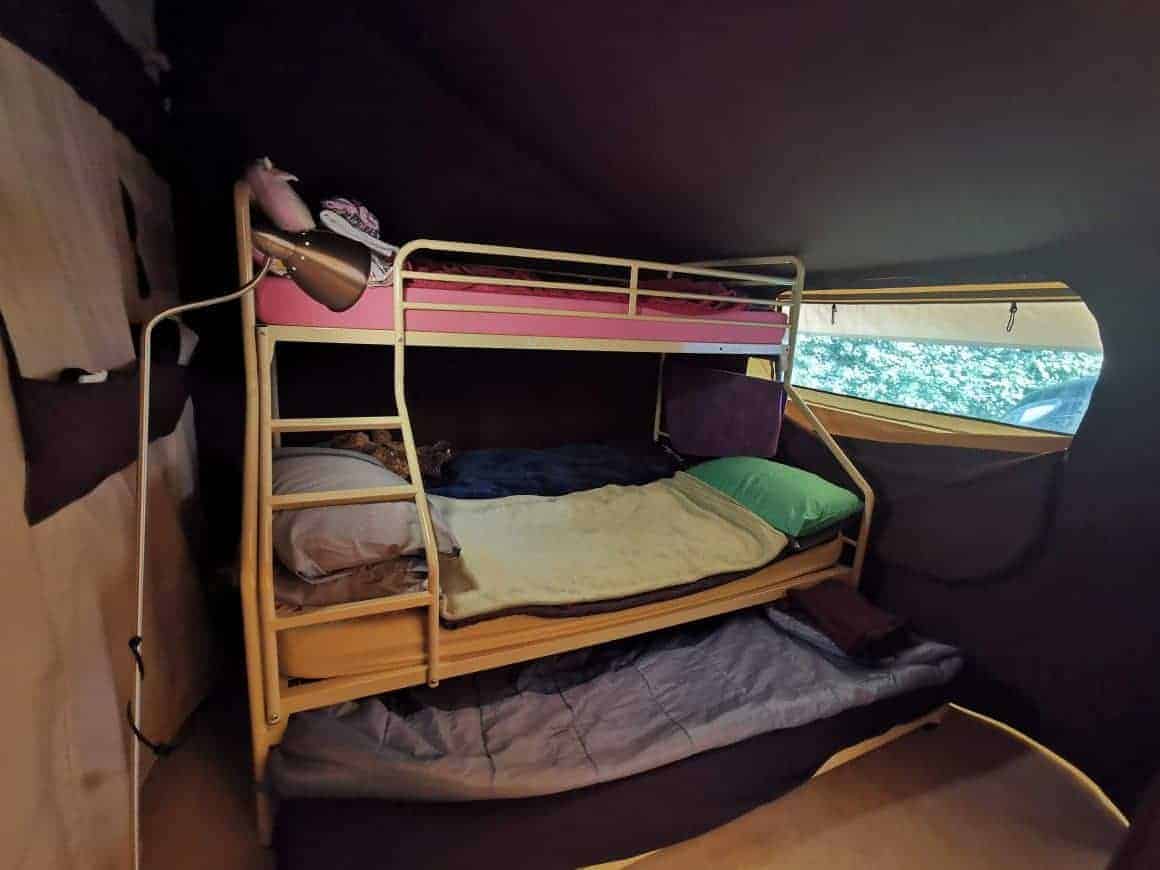 The second bedroom has a triple bunk bed, single over the top, double underneath and a single trundle below. On both sides of the dividing bedroom 'wall', there are storage pockets which the children found useful for books, toys, headphones etc. They also had a floor lamp in their bedroom.
We all agreed the beds were VERY comfortable, proof of that is we rarely woke before 9.30am which is unheard of for us or the children. You do need to take your own bedding with you, so we took pillows, sleeping bags and blankets as we would for normal camping.
Veranda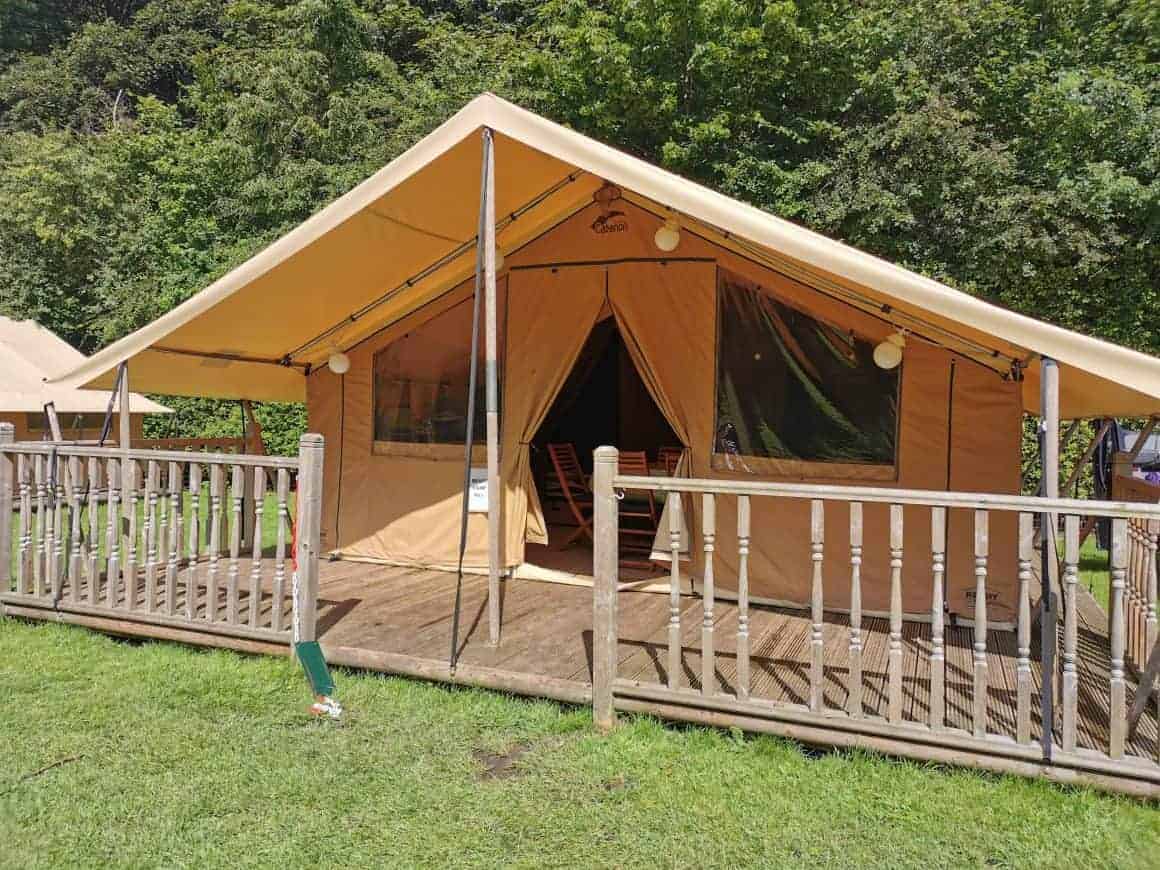 The veranda offers a lovely outdoor area in which to sit even in the rain. Under the double bed are some camping chairs which can be brought outside for this purpose. Simon and I enjoyed a few sunny mornings sitting on the veranda with a hot coffee watching the children play.
Camping Pods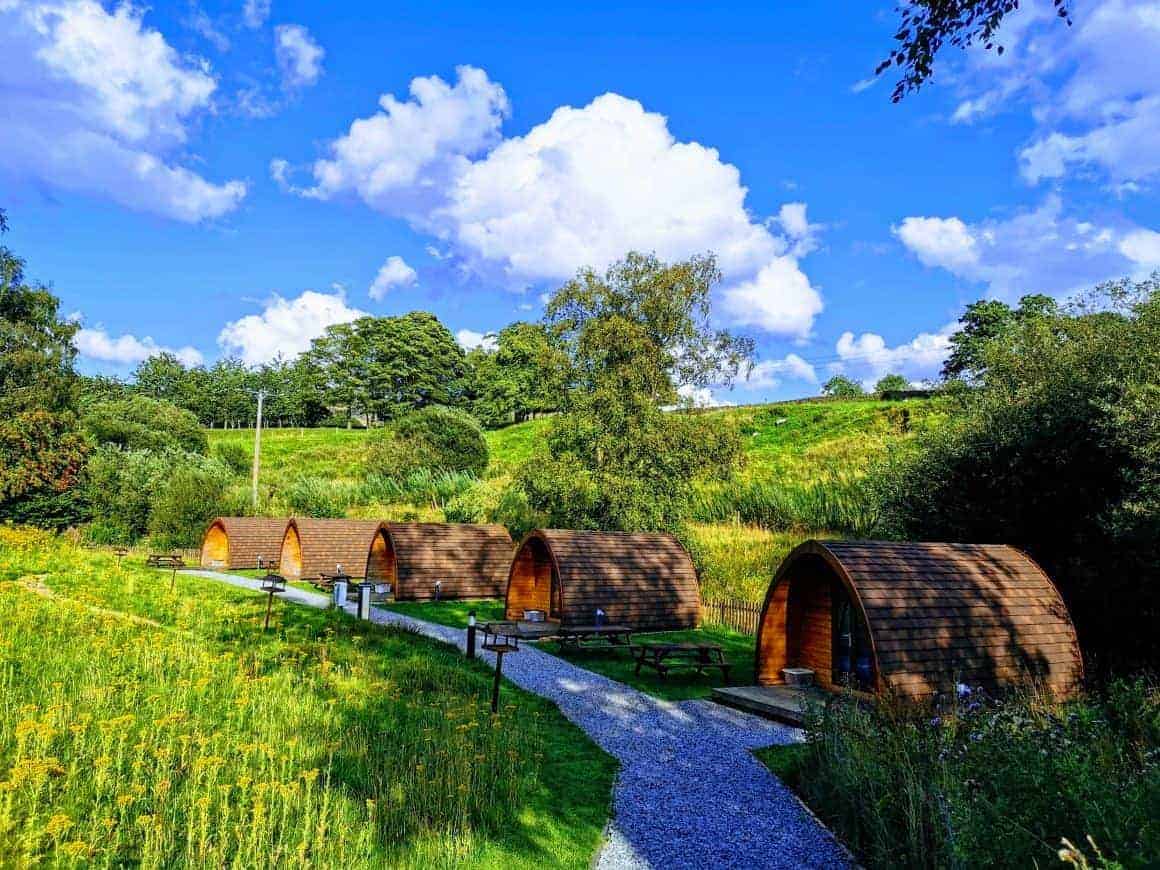 As well as Ready Camp, Grass Pitches and Hard Standing, the Hayfield Camping and Caravanning Club site have 5 camping pods for hire.
Backpacking Facilities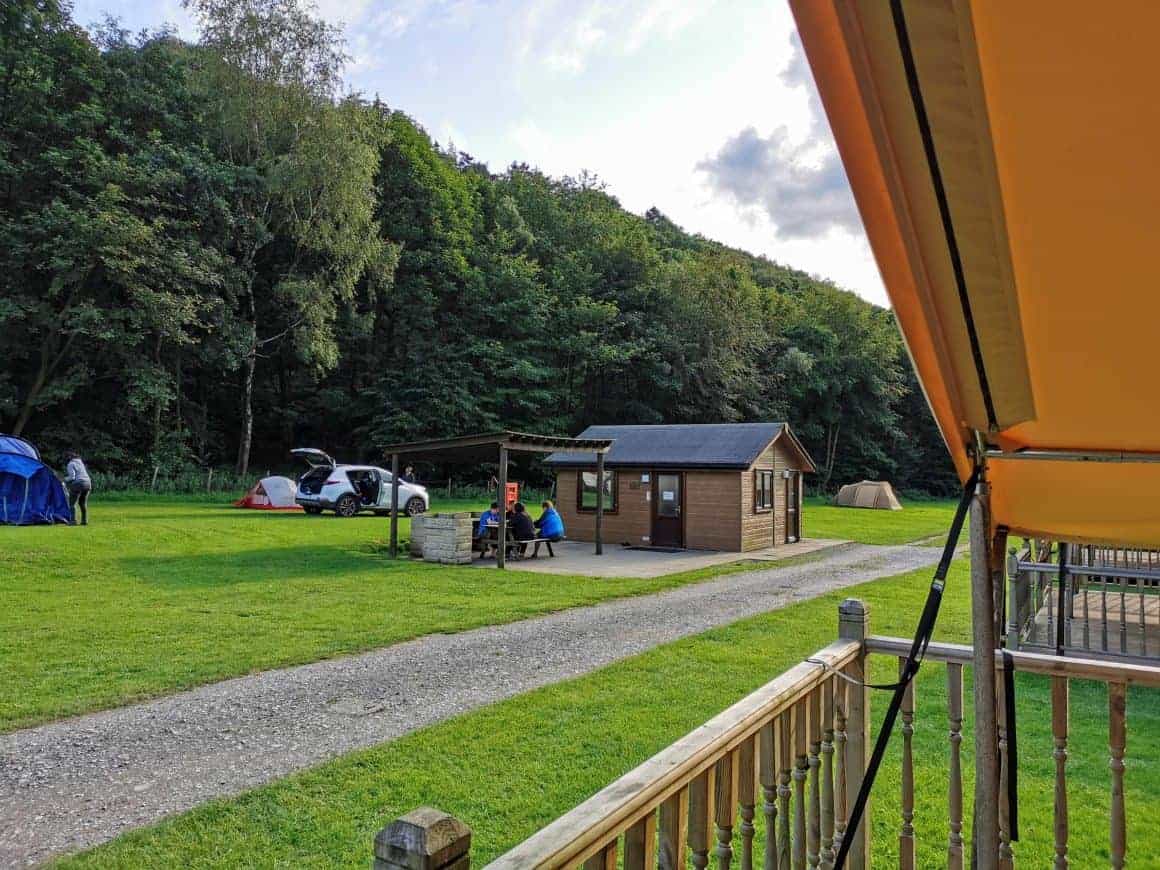 Backpackers staying at Hayfield have access to the Backpacker facilities with a drying room, basic kitchen equipment and outdoor barbeque.
GENERAL THOUGHTS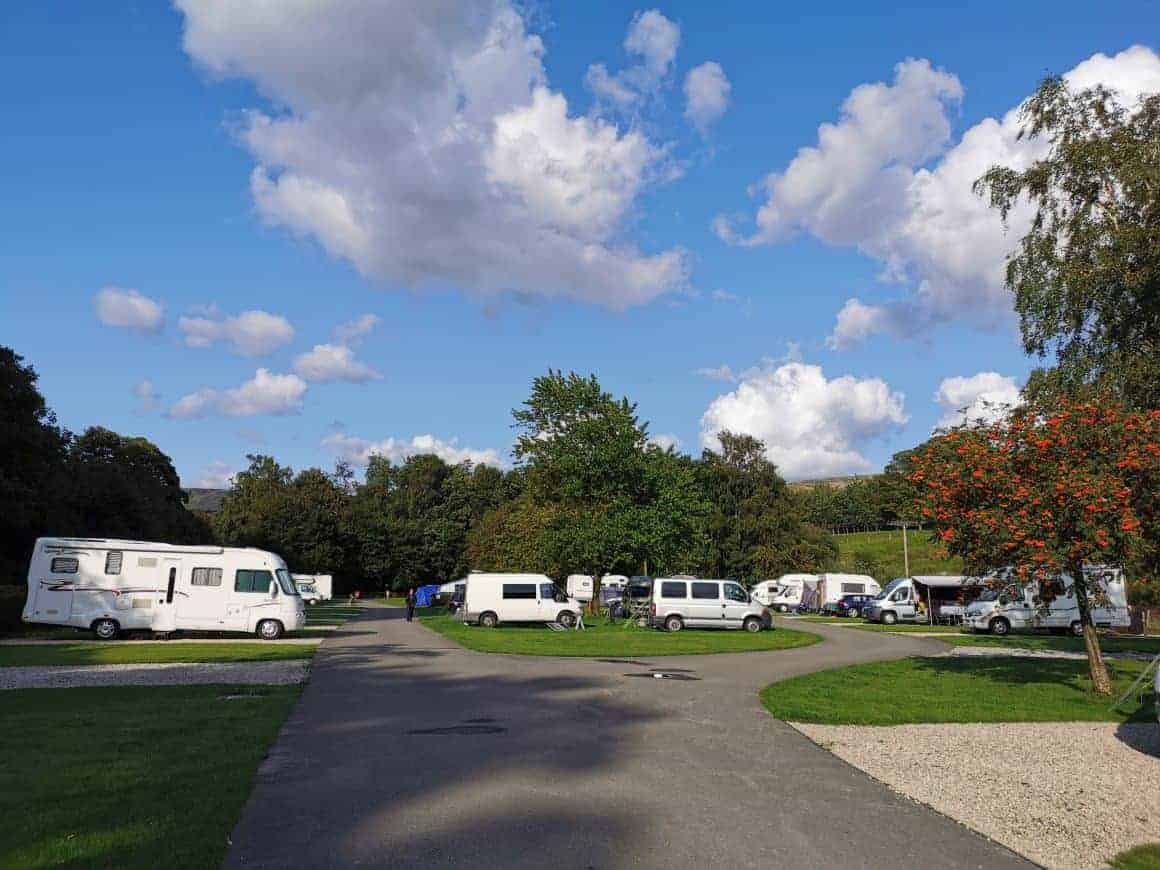 NOISE LEVEL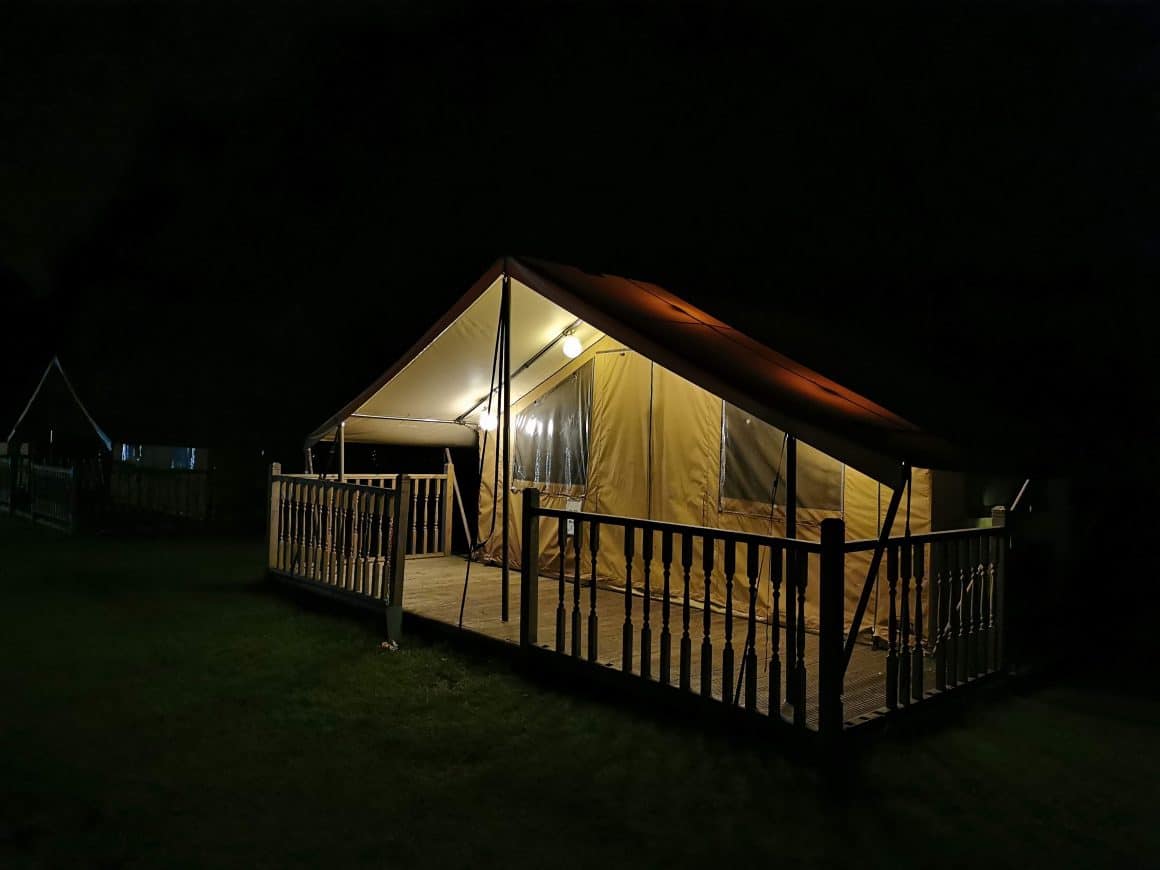 Once the darkness fell the only sound you could hear in the site was the water of the River Sett which runs alongside the campsite and behind the Ready Camp units.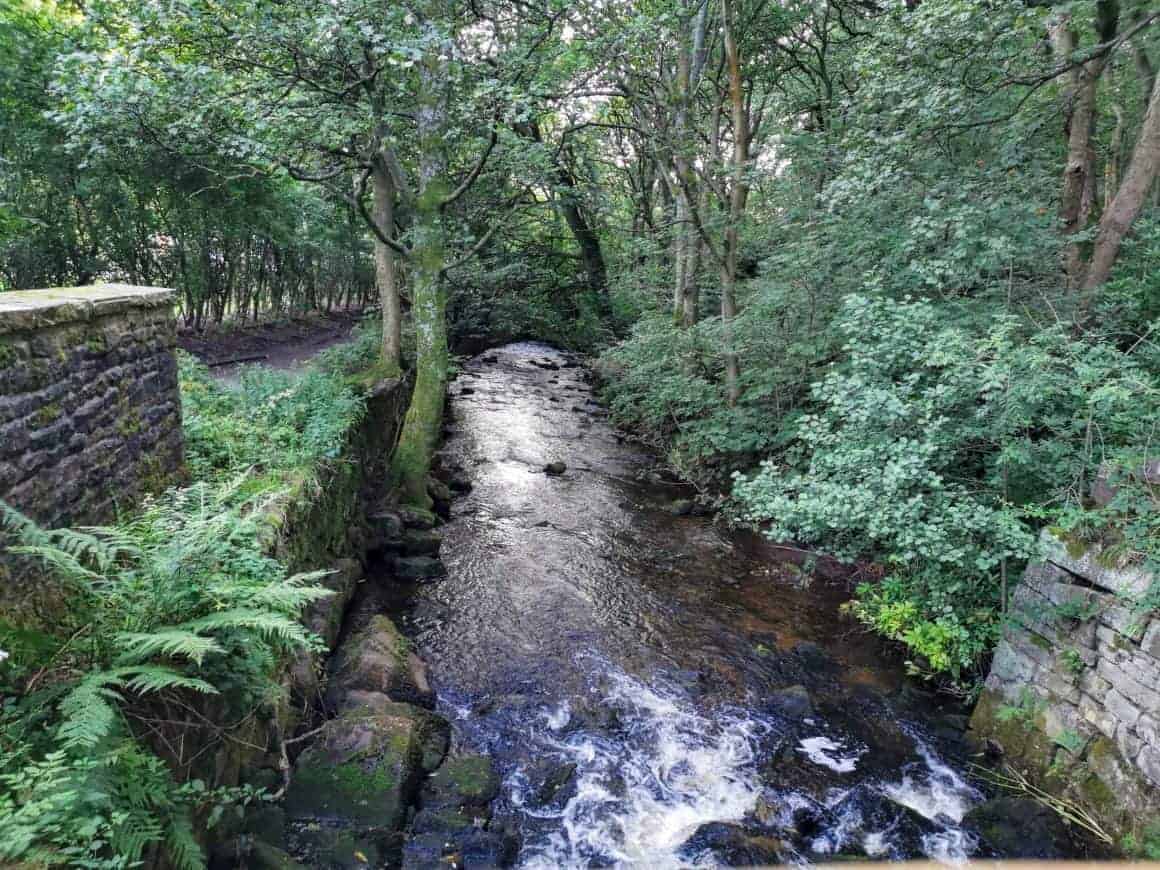 It certainly didn't take me long to fall asleep to that sound although I did have to endure one torturous night bursting for a bathroom break in the middle of the night listening to the trickling water!! (I don't do middle of the night toilet visits when camping).
STAFF/CLEANLINESS
Each time we spoke to the staff we found them to be very helpful, knowledgeable and friendly. The whole site was kept clean and in good order.
LOCAL AREA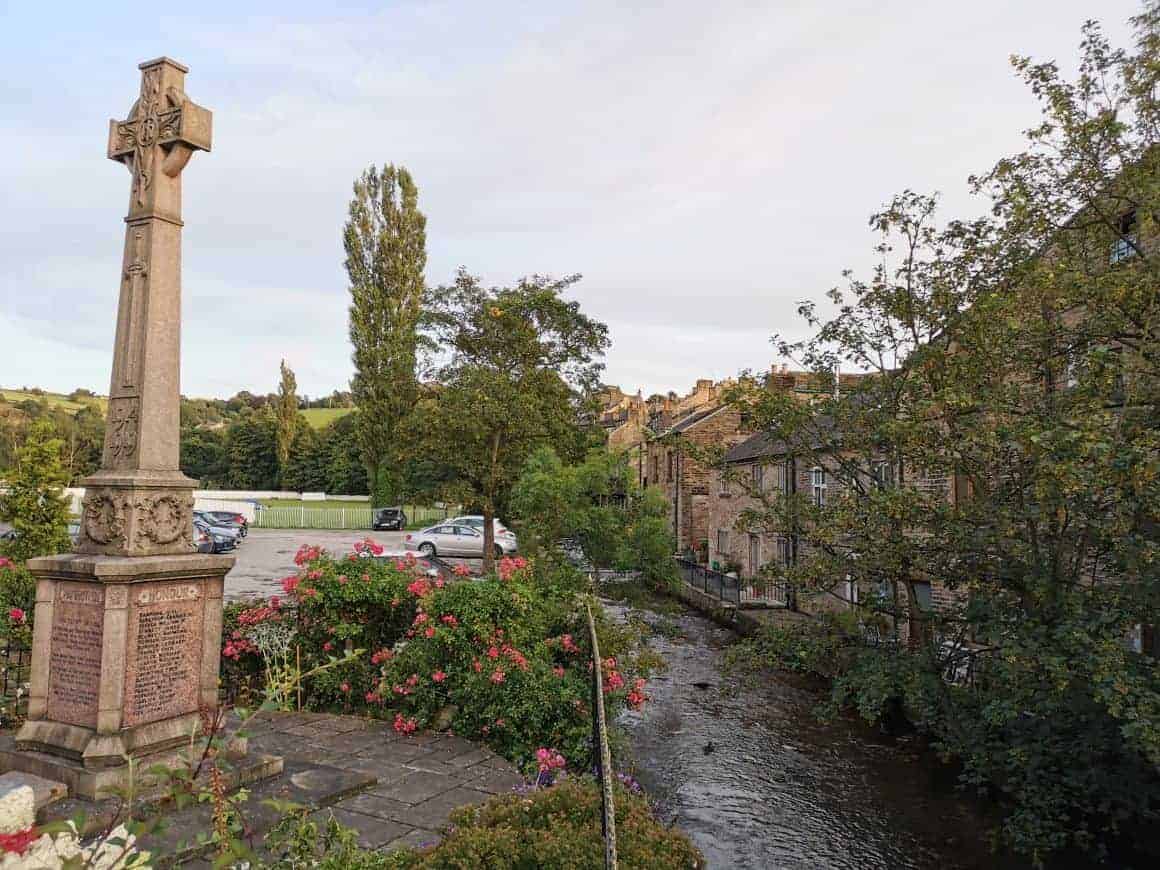 The staff at the site told us that there was a walk which ran alongside the campsite which takes you straight into the village of Hayfield. It took us about 15 minutes to walk alongside the River Sett, along the way we discovered a lovely enclosed play area next to a bridge and then further along a skate park and playing fields then further along the village centre. It made for a really lovely evening stroll with the children.
There is a small Spar shop, Post Office, Village Chippy, Newsagents and pub in Hayfield. Slightly further afield in Chapel-en-le-Frith we found Morrisons and Aldi supermarkets.
NEARBY ATTRACTIONS
During our week at Hayfield we enjoyed visits to;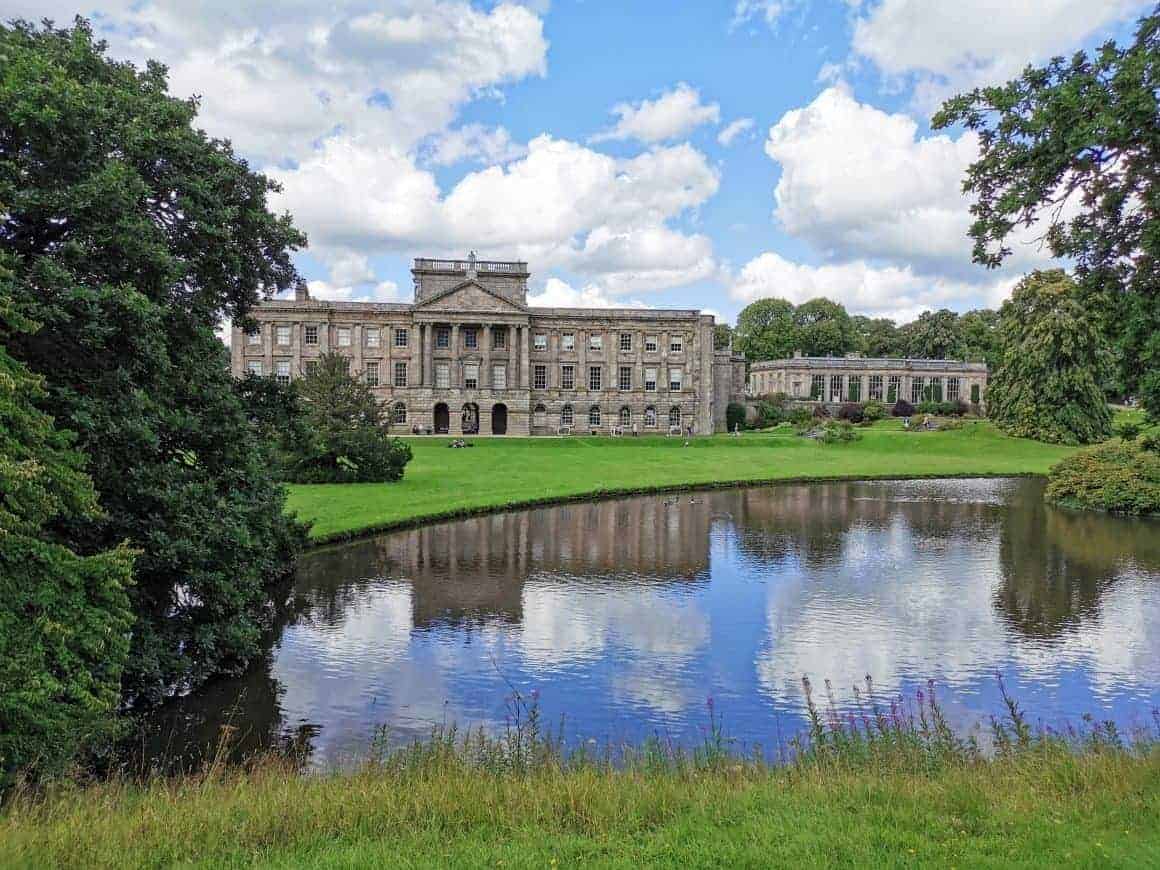 Lyme Park
Kinder Scout
Hayfield
Poole's Cavern
Crich Tramway
Sabina Green began blogging in 2009 as a work at home Mum raising her young family.She loves photography, movies, music, reading and spending time outdoors with her family.
Latest posts by Sabina Green (see all)