Sunday was all about Nanna (my Mum) as we were celebrating her birthday. The sun was shining brightly and so we took that as an opportunity to head out somewhere we hadn't been before. A photographer friend of mine had done a photoshoot the previous day at a Bluebell Wood I hadn't heard of before so we hopped into the van equipped with my DSLR and took some lovely family photographs. We had a lovely afternoon out finished off with a meander at a local garden centre. Hubby cooked us all a delicious tea and once the Beans were in bed we flopped in front of the TV.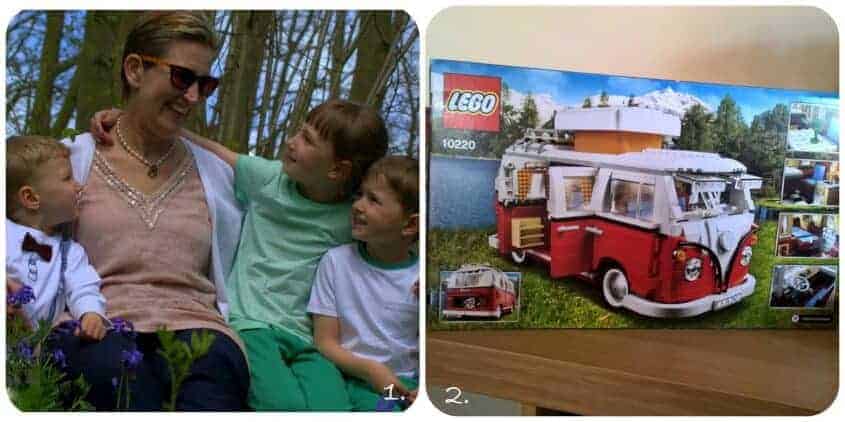 Monday was May Day Bank Holiday and the day before my 40th Birthday so he invited his Mum, Dad, Sister and Brother over to help us begin my birthday celebrations with food, drink and my first 40th Birthday cake which he and the Beans had baked. It was a lovely chilled out afternoon surrounded my family and I received some amazing gifts.
Tuesday morning I awoke to the Beans clambering all over me to wish me Happy Birthday and thrust presents into my face. I was also treated to a very special birthday video from my amazing family and friends who had recorded funny and heartfelt birthday wishes. The Beans were all back at school so Mum and I enjoyed a lazy day looking around the shops in Stamford and having a scrumptious lunch at Prezzo. After school Mum, Hubby and the Beans prepared another fab birthday tea for me with a delicious chocolate and champagne jelly beans birthday cake, made by Hubby and all my Beans. I had the perfect day!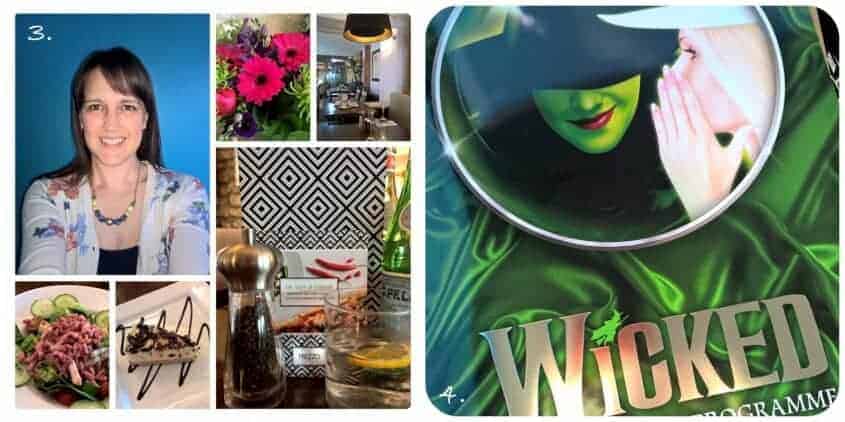 With the celebrations far from over Hubby had the day off work on Wednesday to take me to London to see Wicked, a show which I have been wanting to see for years. It had been a good few years since Hubby and I had made it to London to see a show and it felt good to be back doing something we both love very much.
Thursday was a day of reflection for me, everyone had returned to school and work so I was home alone and took a chance to look through all of the wonderful cards and gifts I had received. It made me feel very loved, there wasn't one duplicate card and gift and I loved each and every one of them.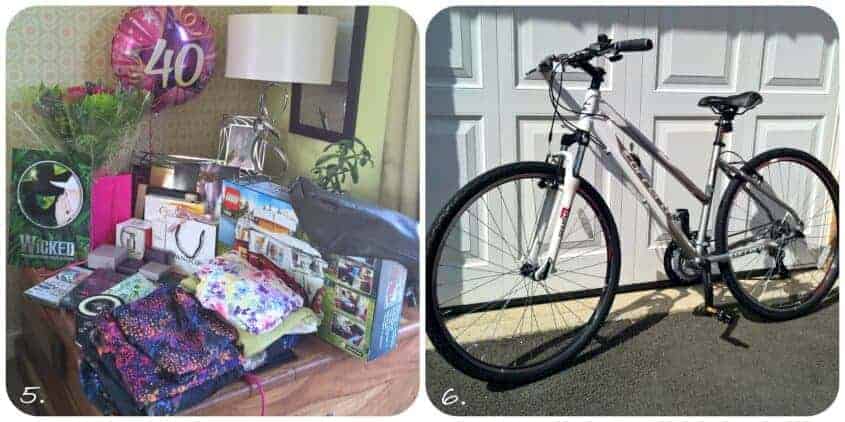 With Jelly Bean at home on Friday we hopped into the family van to collect my new bike and to do a few last minute jobs as my Sister and her family and my friend Mum2C would be coming over to stay the night so that we could get up and away early in the morning for a girly spa stay in Nottingham as my final 40th Birthday celebration.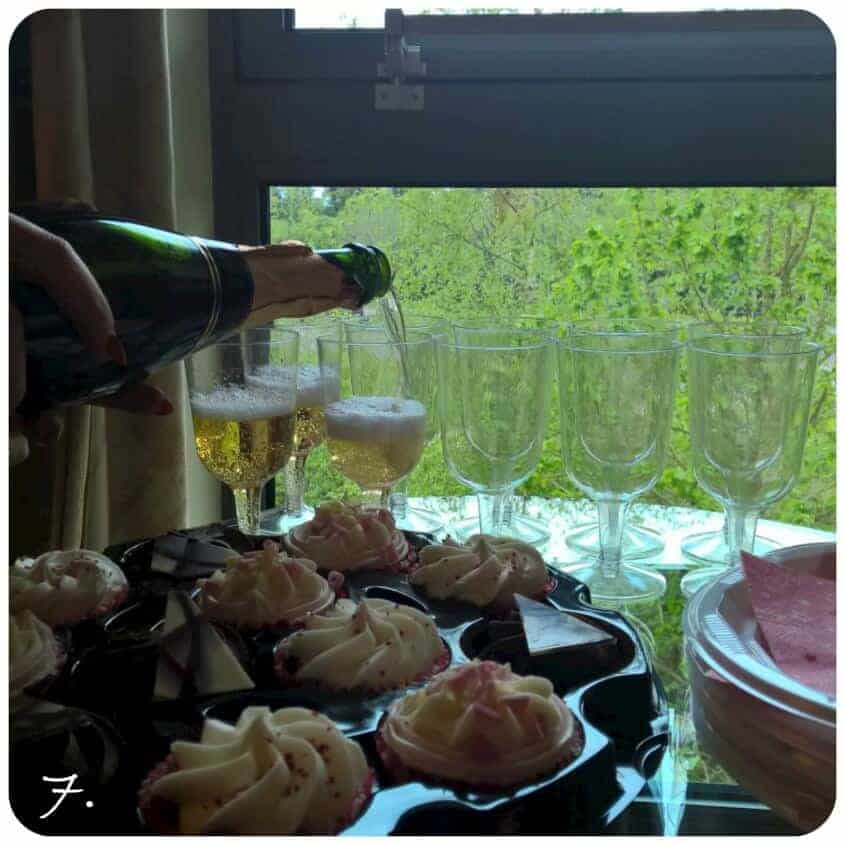 Saturday was just about as perfect as it could have been. Within half an hour of arriving at the Nottingham Belfry I disappeared to one of the spa rooms and received two hours' worth of pamper treatments; a neck, shoulder and back massage, a leg massage, a facial and a foot massage. It was bliss!! Afterwards we all enjoyed a tasty lunch and then spent the afternoon in the sunshine talking and drinking copious amounts of Prosecco! Before getting ready for our evening meal we enjoyed champagne and birthday cakes in my room. The evening was spent eating more yummy food, laughing lots and drinking a few more bubbles. The best end to 40th Birthday celebrations I could have asked for xx