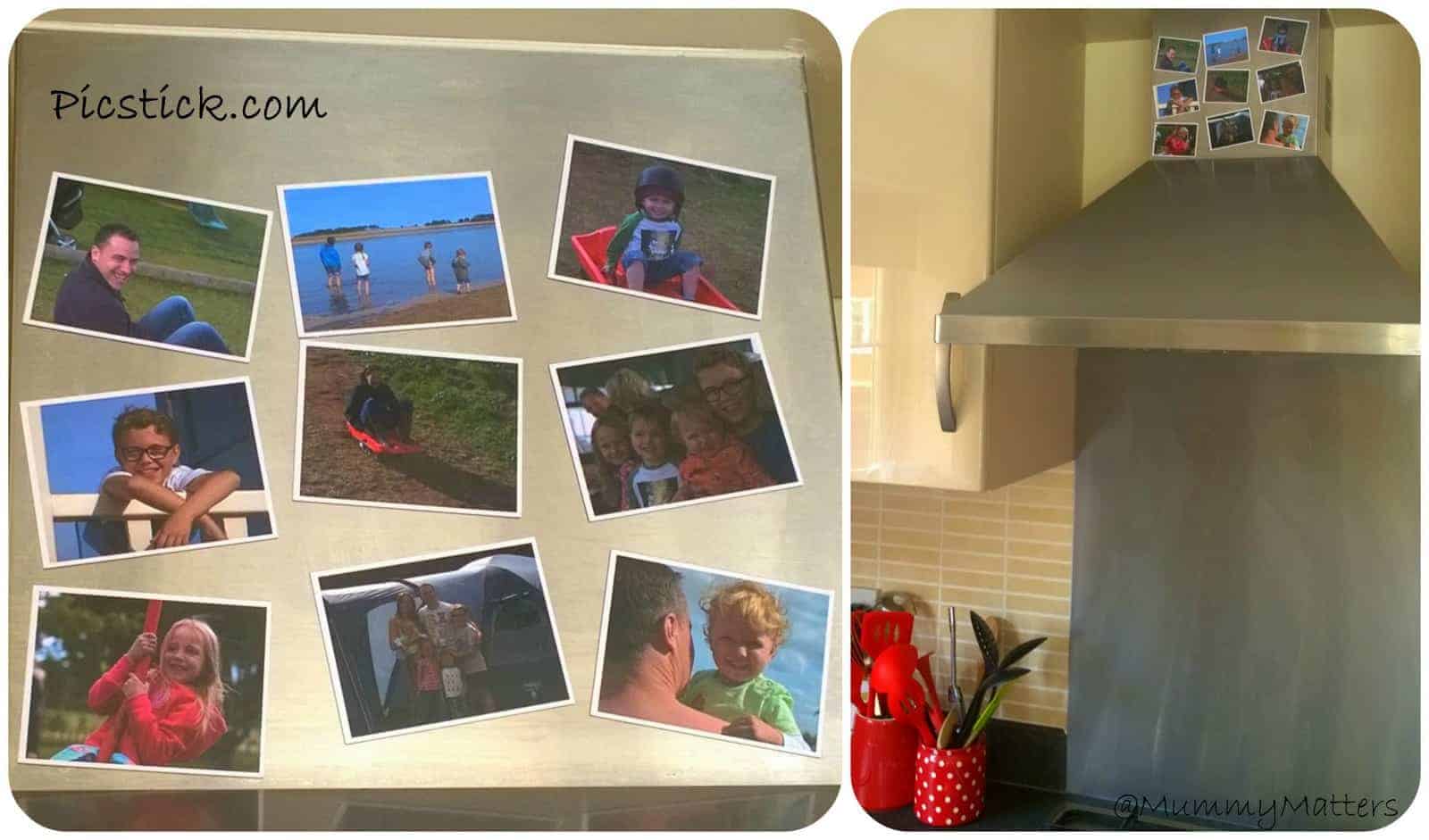 Picstick: Personalised Photo Magnets
With the rise of apps like Instagram and Eye-em our smartphones, tablets and PCs are awash with images, instant captures of moments in our lives. People are pushing the boundaries of their photography skills and looking at life in a different perspective. As nice as it is to have all these moments shared online sometimes you want to have them in print too without having photoframes cluttering up every available surface in the home.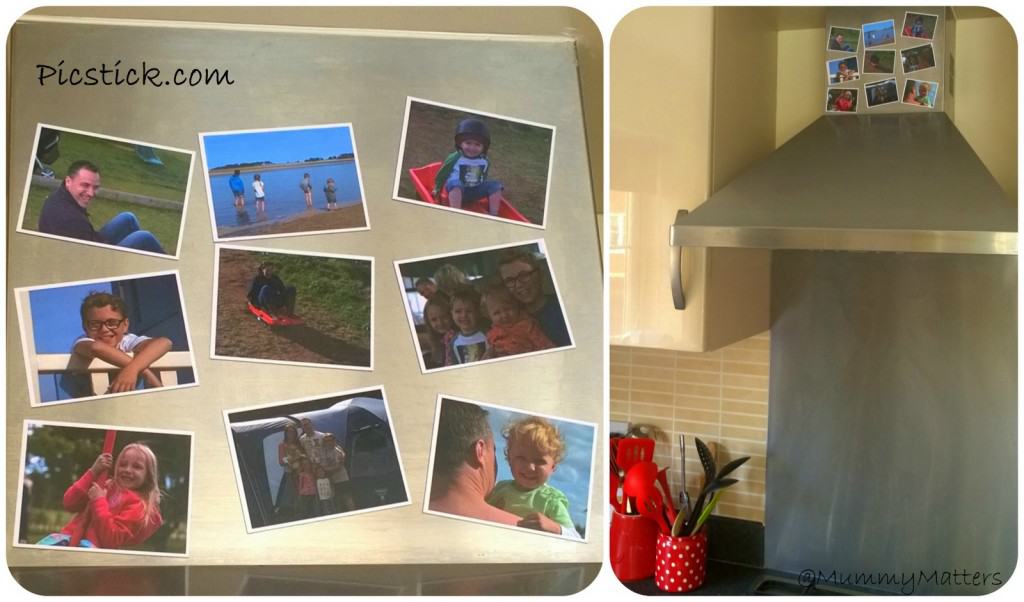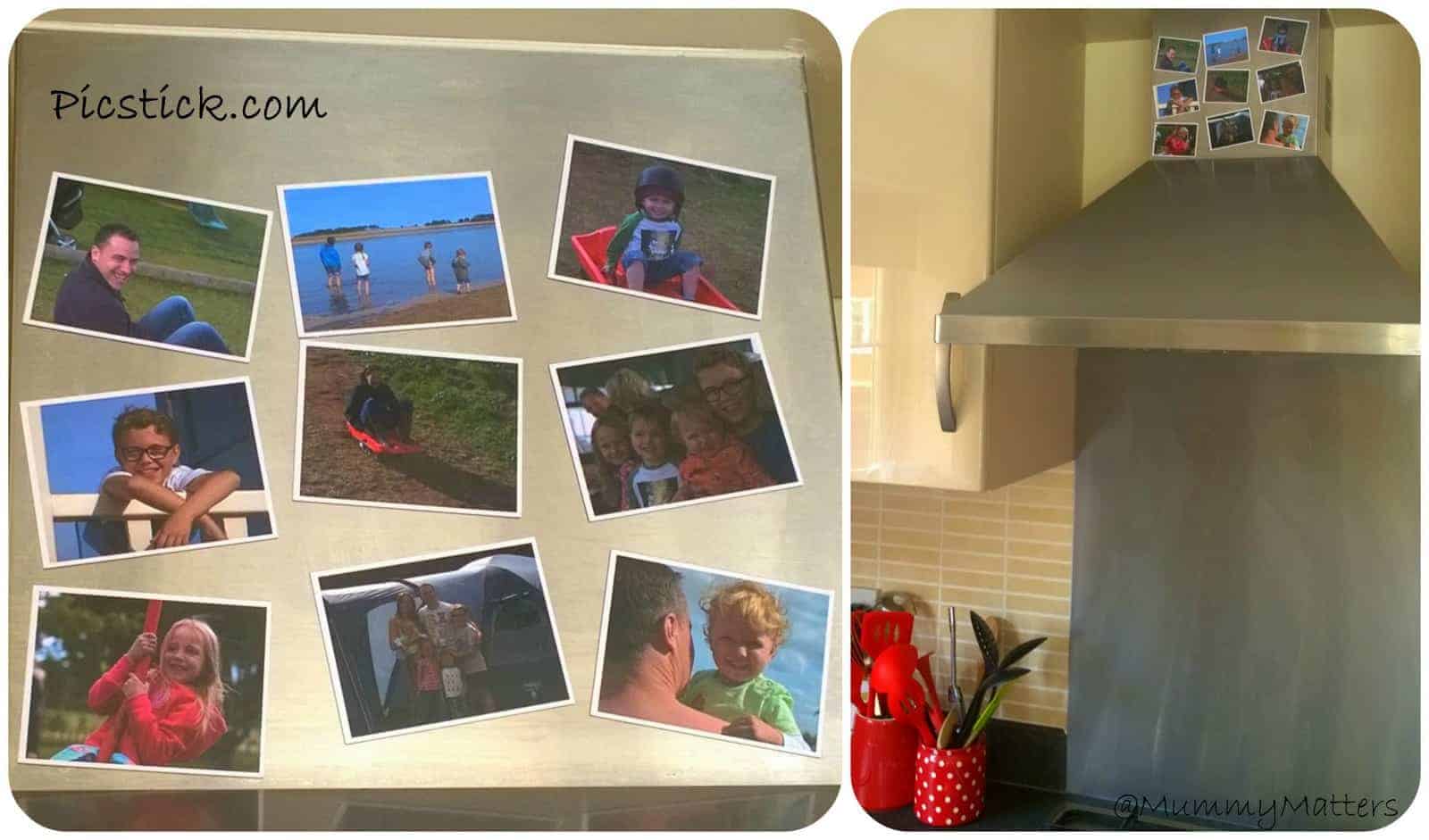 At the end of the summer holidays I was asked if I would like to review Picstick.com and have found a site that I will definitely use again. I was able to select 9 images from my computer, phone, Facebook or Dropbox which were then printed onto two magnetic sheets for just £9.50. I gave one sheet of the images to Hubby who has taken them to work to use on his magnetic pin board and the others I have on the cooker hood in the kitchen since we have a built in fridge/freezer so we can't pop them on the fridge door. Little Bean thinks they are great and has already asked if she can have some pictures printed to pop on the radiator in her bedroom.
Ordering my images was really easy too. The hardest part was choosing just 9 images to print, then I simply clicked upload and processed the order. I received them within 2-3 days.