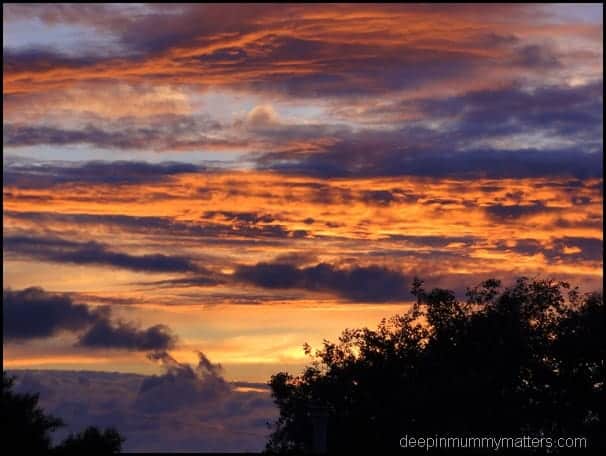 Our holiday in Somerset!
A few week's ago my Mum and I took Little Bean and Beanie Boy down to Somerset for the week to stay in a caravan at Doniford Bay near Minehead. We chose to go back there this year as we went there on holiday last year and had a lovely time. Unfortunately despite this gorgeous sky on our first evening the weather was not with us and so the holiday was much less enjoyable. In hindsight we probably should have gone somewhere different because we didn't realise that we had visited most of the attractions last year and we're not keen on visiting them more than once so we were a little short on activities to keep us and more so, the children, entertained.
The week started out well with a trip to the swimming pool on the first morning which Little Bean and Beanie Boy LOVED! Little Bean started swimming lessons about 6 weeks ago and the difference in her confidence in amazing, she is like a totally different child in the water. Give her a noodle and she is happier than a pig in muck! The biggest surprise for me this time though was Beanie Boy with his swimming. Up until now he has been quite nervous in the water unless I put him in his seated rubber ring (which I forgot to take). I put him in his swimming vest and we started off in the shallow children's pool which only came up to his tummy and so this he liked very much, he felt in control and was happy. After a little while swimming in the big pool with Little Bean I asked Beanie Boy if he wanted to come in the big pool too and he said yes. He happily held onto my hands and let his bottom and his feet float up until he was on his tummy looking into the water, he told me excitedly "floating Mummy" and from here I encouraged him to blow bubbles in the water, which he did. After a little time I rolled him onto his back to float and we began by resting his head on my shoulder to make him feel supported and then he proceeded to kick his feet and splash in the water. He had so much fun it was great to see him feeling confident in the water.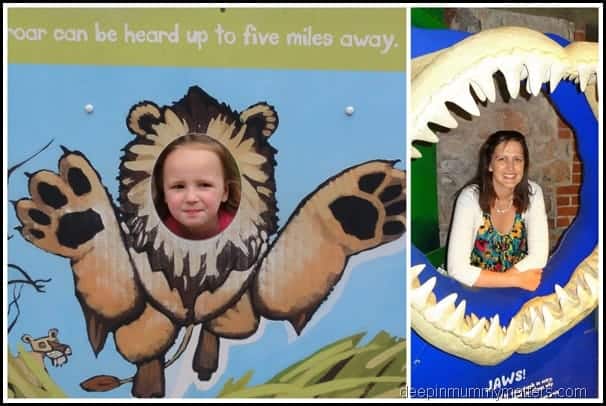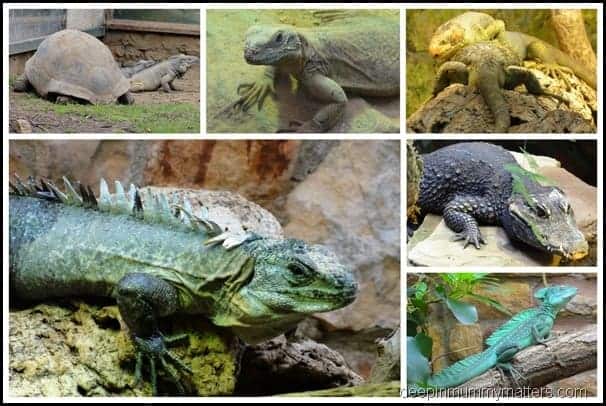 After swimming we all piled into the car and headed back up the M5 to Bristol to find Bristol Zoo. The sun was shining for the whole journey, until we reached the Zoo and then the heavens opened and we got soaked. Nevertheless we had lots of fun, especially watching the rather playful teenage gorilla. She was nicknamed "The Tearaway" and it was very clear to see where she got her name!!
Unfortunately as the week wore on the weather just got worse and worse, rain followed rain and then more rain. We had gone prepared though, all armed with our Wellies to jump in puddles but even this didn't help to lift our spirits. I'm not sure what the reason, be it overtiredness from the slightly later than usual bedtimes, the long journeys in the car or a touch of cabin fever from being stuck in the caravan but the children's behaviour was the worst that I have ever known it. They fought with each other constantly, they pinched, pulled, pushed, smacked and kicked each other. Anything which my Mum or I asked them to do, they refused point blank with a belligerent "No" and they really made me question my abilities as a Mum.
We tried to find as many child friendly activities to do as we could but even these didn't seem to keep my troublesome twosome happy. We tried a rather wet trip to the beach, a visit to the arcades and an opportunity for them to spend their holiday pennies. We did painting and puzzles, we went to the disco in the evening but all to no avail, they were just downright grumpy and badly behaved.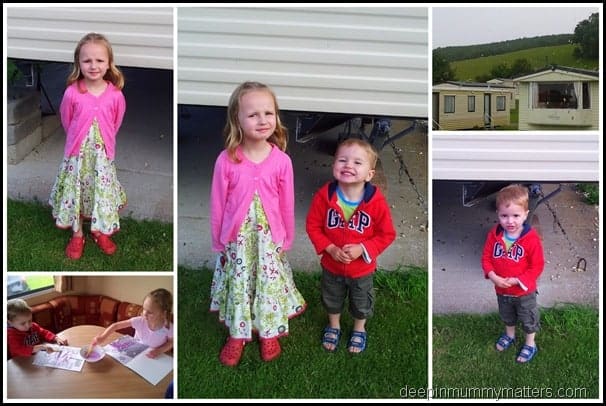 As the week wore on, the damp weather resulted in us all coming home with a streaming cold and the journey home was horrendous. We left at 10.30am and should have been home at 2.30pm. We decided to stop for an hour at Bristol to stretch our legs and have some lunch but still didn't actually get home until 7.30pm feeling very tired and achy.