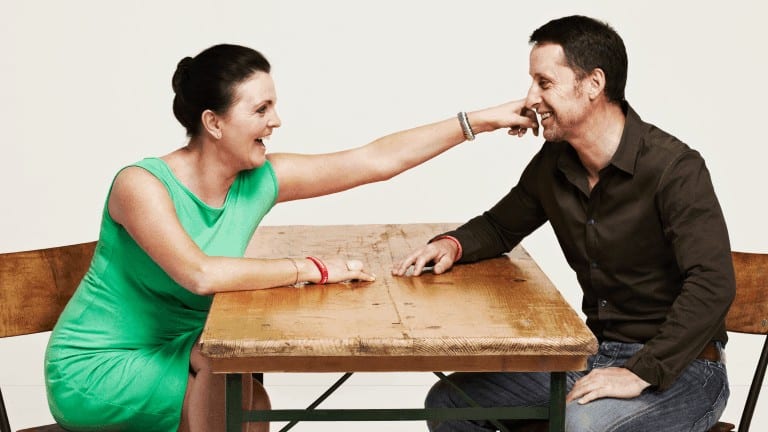 New Facebook App to Support Our Soldiers
Just a few weeks away from another round of Army homecomings and deployments to Afghanistan, a new Facebook App launched by ABF The Soldiers' Charity today (Monday 10 September 2012) is offering a fun and easy way for anyone and everyone to 'enlist' and support The Army Family.
ABF The Soldiers' Charity – the Army's national charity since 1944 – is giving people the opportunity to access, via their Facebook page, a series of short videos that introduce different members of The Army Family to the public. There are also opportunities to share photos and tweet about the stories. The Soldiers' Charity app aims to recruit 25,000 to The Army Family on Facebook to show support for our soldiers.
The Facebook App invites you to watch a teaser video, then "Join The Army Family" by liking the page. From there, you get access to five more videos. Filmed as conversations between two individuals, the films are intimate portrayals, capturing sides of The Army Family that people do not often see, such as their great sense of humour even during the toughest of times. The Soldiers' Charity aims to illustrate just how wide-reaching and diverse The Army Family is and encourage more people to show their support for our soldiers.
Two supporters of The Soldiers' Charity who feature are Sarah and Emma. Three years ago this month, Private James Prosser (Sarah's son and Emma's brother), was killed in Afghanistan by an improvised explosive device; he was only 21 years old. James joined the Army in July 2008, where he began his training in Catterick. He served with 2nd Battalion The Royal Welsh and deployed to Afghanistan in July 2009. He was killed exactly two months into his tour. James was the first member of the Prosser family to join the Army, and they have strengthened their connection with The Army Family since by campaigning for soldiers and organising fundraising events to benefit The Soldiers' Charity in James's memory.
You can view Sarah and Emma's film and five others here: www.facebook.com/soldierscharity
The Soldiers' Charity provides practical assistance in times of need, in the form of financial grants to individuals as well as specialist charities that support the wider Army family. The Charity supports those from every conflict since the Second World War including recent operations in Iraq and Afghanistan.
Brigadier Robin Bacon, Chief of Staff at ABF The Soldiers' Charity, says:
"The Army Family touches everyone. You don't have to be in the Army or have a family member in the Army. You could be a friend or a neighbour. There are so many reasons to support our soldiers, and it's important they get the support they deserve. Because the reality is they do risk so much – with 81% of casualties in Afghanistan have been sustained by Army personnel. It is vital that their contribution and sacrifice is acknowledged and appreciated."
DISCLAIMER: I have not received any payment for this article.