My announcement was brought to you by . . . Bakerdays.com
When I found out I was pregnant again I knew that I really wanted to make the most of this pregnancy, I want to really enjoy it, to really squeeze every last ounce of enjoyment out of it whilst I can because I KNOW that this will definitely be my last pregnancy. So when it came to announcing it to the world, I didn't just want to write a post saying "guess what I'm pregnant" I wanted to do something a little different . . . and then an email landed in my inbox which would enable me to do just that.
Bakerdays.com are a new start up business who send personalised cakes for any occasion through your letterbox. There are so many designs to choose from and they are simple to personalise so that the cake gives just the message you are looking for.
I chose a Double Chocolate Chip cake, because you just can't beat chocolate when you're pregnant – I remember reading somewhere that eating chocolate when pregnant means you will have smiley babies and mine certainly have been so far!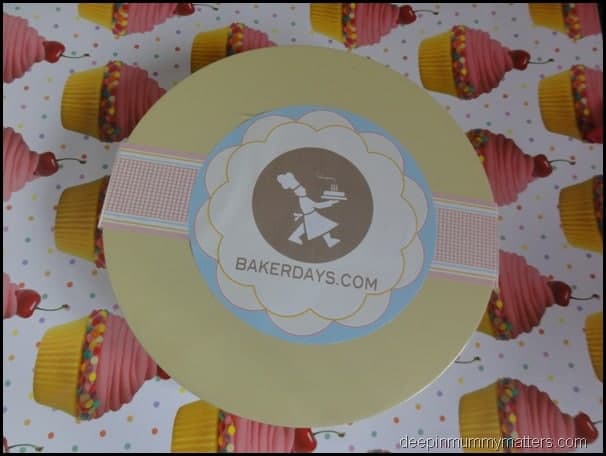 When the box arrived through my letterbox I was really impressed to open it up and find a beautiful round tin together with candles, party blower and balloons. Upon opening the tin I found the cake wrapped in protective cellophane to keep it as fresh as the day it was made but of course the proof is in the eating and it tasted . . .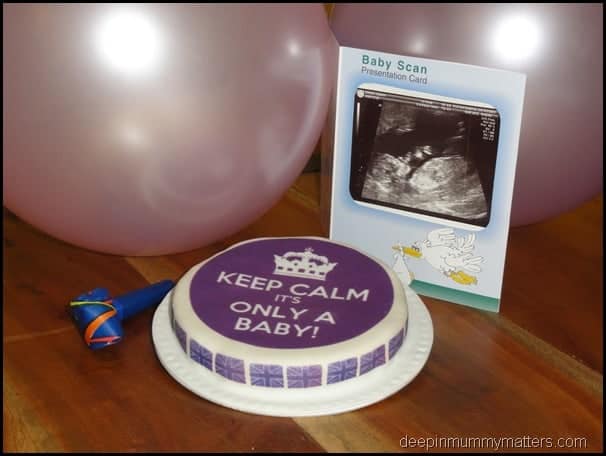 . . . delicious!
To find the letterbox cake for you, head on over to Bakerdays.com today.