Mother's Day Gifts under £5
Mother's Day is fast-approaching (18th March) and so I wanted to help my readers who were stuck for ideas, there is something for everyone over the next week from the Mum-to-Be, the veteran Mum, the techie Mum, the traditional Mum and the Mum who has everything with gifts for every budget from 39p (yes 39p!!!) to £399.99!!! Well, we can live in hope can't we?!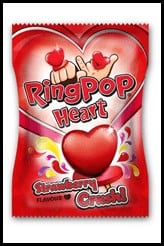 Ring Pop Heart
The new Ring Pop Heart® features a tasty Strawberry Crush flavoured lollipop in the shape of a giant red heart, which is strikingly perched atop a ring that both adults and kids alike can flaunt on their fingers with pride.
The Ring Pop Heart® is a perfect gift for any occasion, whether it's a friend's birthday, Mother's Day or you just want to treat somebody on a whim.
£0.39
Swizzles Matlow Love Heart Roll Tube
Love Hearts are launching their first ever Mother's day gift tube which will feature twenty two new slogans including '1 in a million' and 'super mum' have been generated by a Facebook campaign and will adorn Love Hearts in a new 'I love mum' tube
Available in supermarkets nationwide
£1.39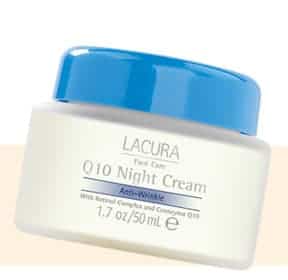 Aldi Lacura Beauty Range
What more could any Mum want that the gift of looking younger. Well with Lacura you can give just that at only £1.99 for this Q10 Night Cream.
£1.99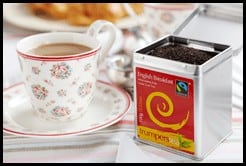 TrumpersTea English Breakfast Looseleaf Caddy
No breakfast in bed would be complete without a good 'cuppa' and there's no better flavour than when you use looseleaf tea. TrumpersTea have taken the best teas from Assam, Kenya and Ceylon and created a unique blend.
£3.50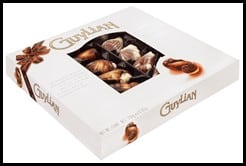 Guylian Praline Sea Shells
Show your Mum how much you care and appreciate her this Mother's Day. Give her the day off and invite her to kick back with a box of beautifully presented, mouth-watering chocolates from Guylian, the world's favourite Belgian chocolatier.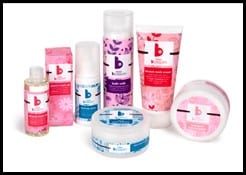 Tesco Blossom Bodycare Range
Tesco Blossom is an affordable beauty range aimed at mums and mums to be and has a selection of pampering products such as Indulgent Tummy Butter, Tired Leg Spray and Foot Soak Crystals. The range is the perfect gift as it offers mum the chance to relax and unwind long after Mother's Day.
All items under £4.50 and available in store

Tiger Balm Red and Tiger Balm White
Tiger Balm Red is a great muscle rub for aches and pain relief – with 18% of us suffering from aches and pains every day the relieving properties of Tiger Balm's natural active ingredients Camphor, Menthol, Cajuput Oil and Clove Oil, coupled with the calming aroma of Cinnamon Oil means you no longer need to suffer in silence when it comes to muscular aches and pains.
Tiger Balm White is one of the most efficient and effective head ache relief rubs on the market. Originating in China in the 1870s, Tiger Balm has really withstood the test of time, using healing properties of active natural ingredients including Camphor, Dementholised Mint Oil, Eucalyptus Oil, Menthol and Clove Oil.
£4.70 each
This is a bit of a fun one but on Fivesquids.co.uk people post the services they are willing to offer for just £5. There are two currently available for Mother's Day – "I will write a Mother's Day poem based on your instructions for £5" or "I will write your message in the sand on a beach in Barcelona Spain for £5"
£5.00