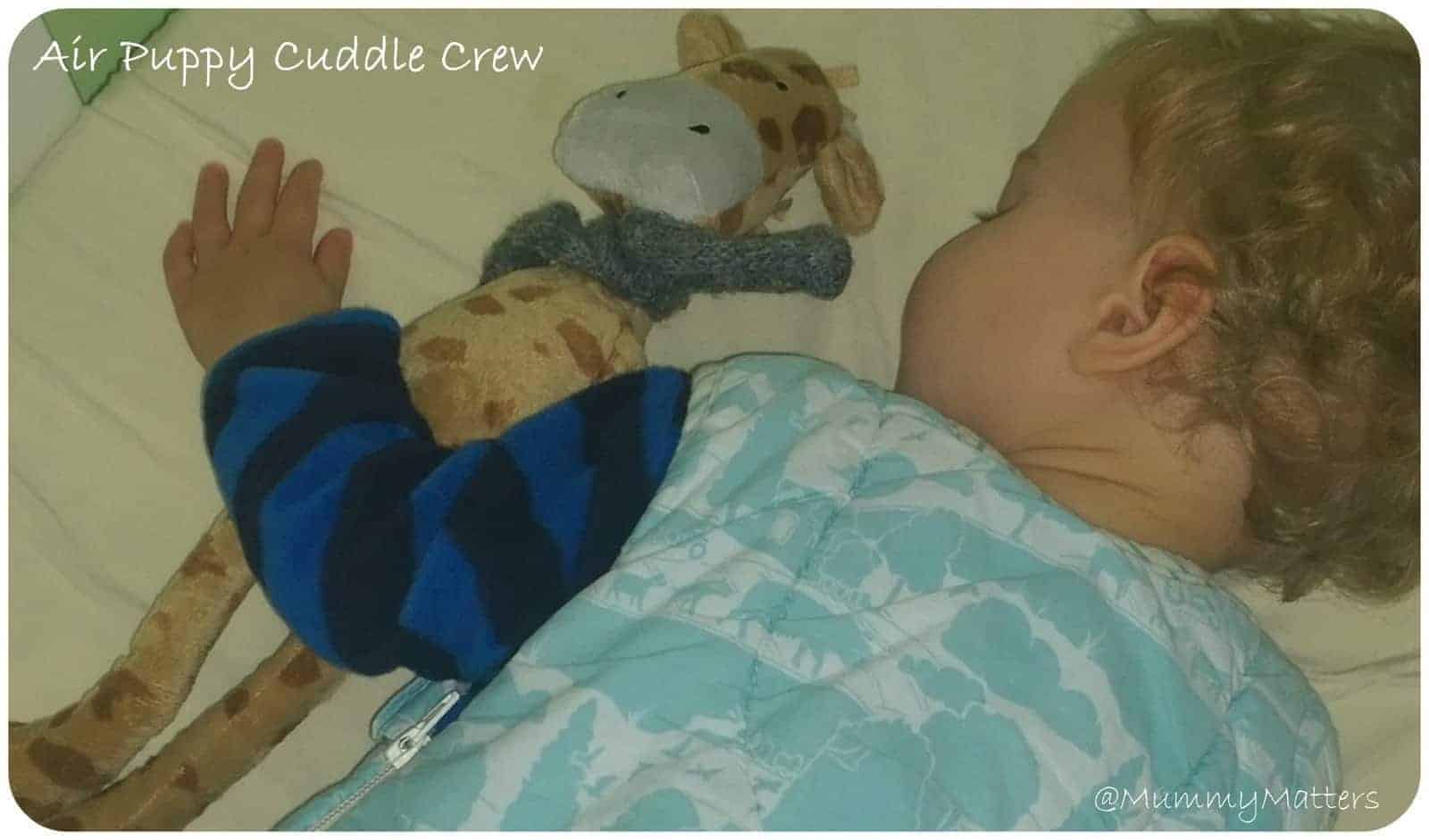 Have you met the Air Puppy Cuddle Crew at Boots?
Our house is split when it comes to 'cuddlies' or soft toys as most would call them. Hubby thinks they are a waste of time, me and the Beans LOVE them! Even Curly at the age of 13 still loves his childhood pals (sorry for outing you Curly!). The Beans have loads of cuddlies each with their own special memories of family days out and holidays. Being the youngest, Jelly Bean has the least amount of cuddlies of them all so when Snorfy Giraffe Air Puppy arrived he was quick to claim him as his own.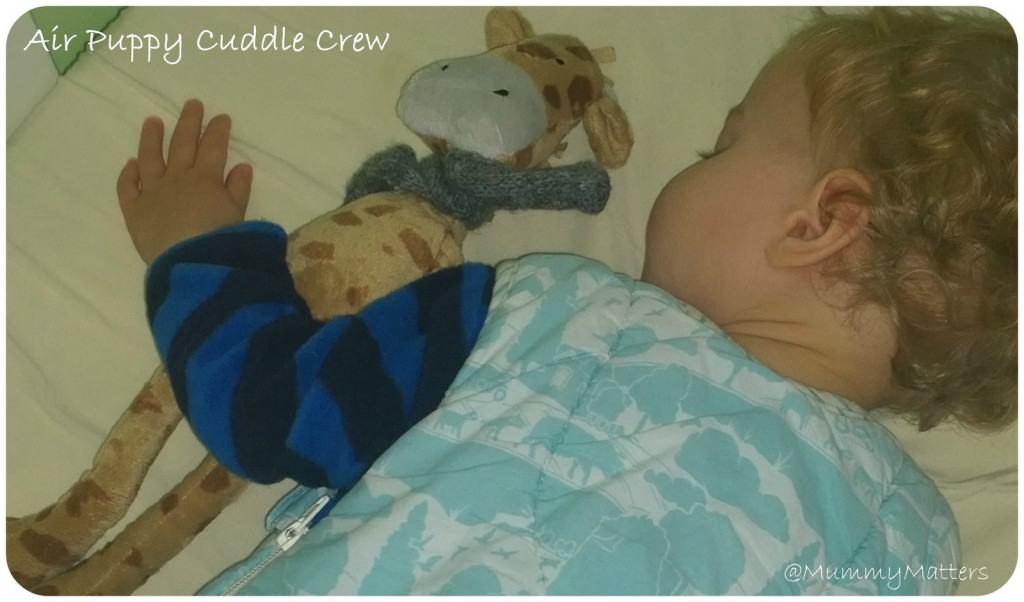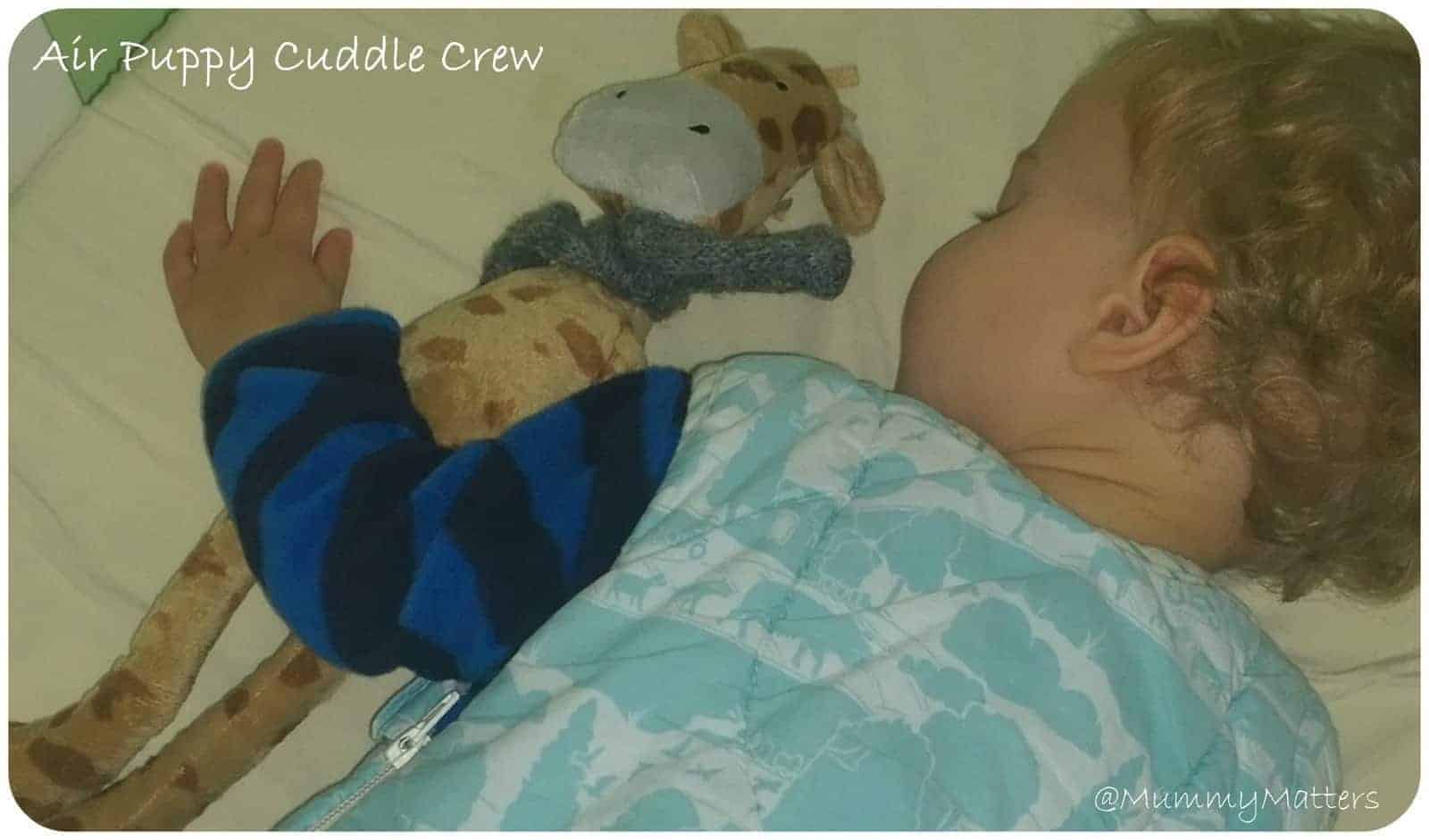 The long-limbed giraffe is a supersoft cuddly pal who accompanies him everywhere (until Little Bean manages to sneak him away). The Cuddle Crew stand by their motto which is a great one for children to encompass "where being an individual is the only way to fit in".
There are lots of different Air Puppies to collect, each with their own unique style. Personally I have got my eye on Hedgerly Farm Scotty Duck as I have always had a fondness for cuddly ducks!!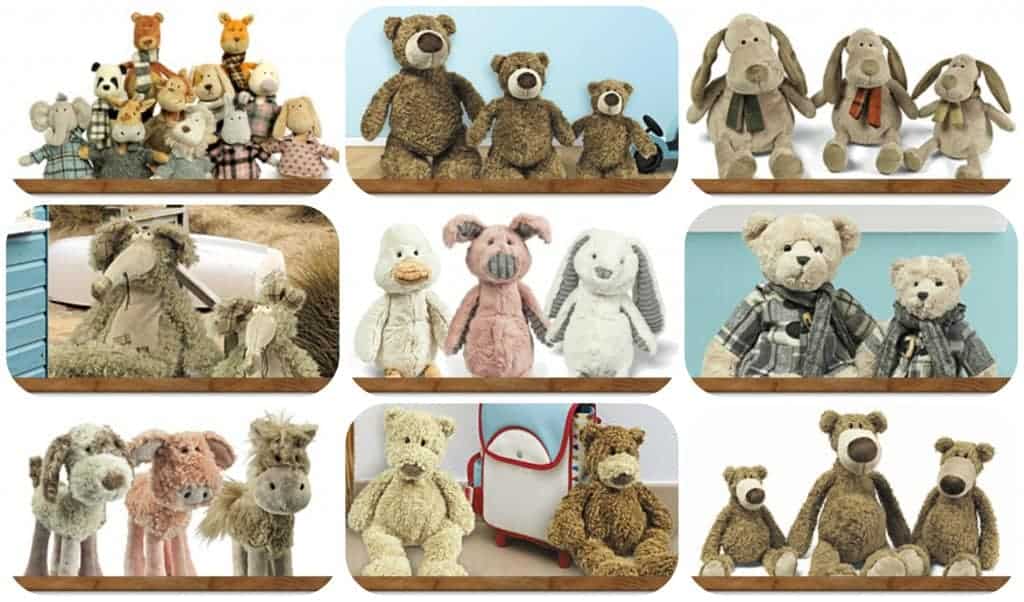 The Air Puppy Cuddle Crew landed in Boots stores across the UK in September just in time for Christmas and will make the perfect first toy or best pal for children of all ages. They come in various sizes from 33cm to 43cm with prices starting from £12.99.