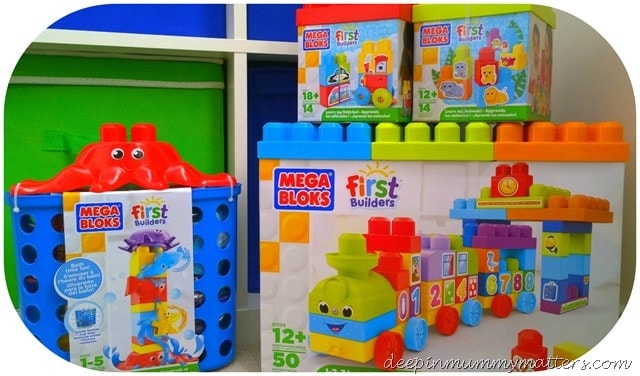 Mega Bloks First Builders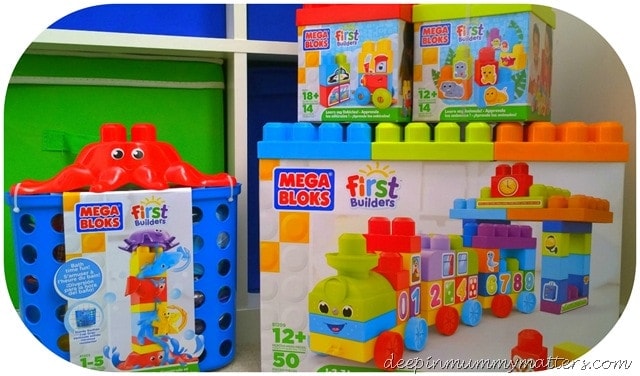 Jelly Bean is such a lucky little chap, no sooner had he finished celebrating his first birthday where we bought him his Megabloks Build 'n' Learn Table than I received an email asking if we would like to review some of the Mega Bloks First Builders range. Now what sort of a mean Mummy would I be to turn that down?!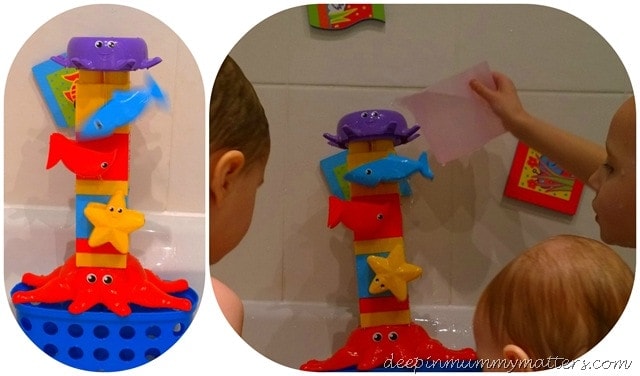 We received Mega Bloks First Builders Build 'N' Splash (RRP £14.99), which is a clever red octopus which can be stuck to the bottom of the bath and then you can build up on top of him or you can create a fun waterfall which was what the children enjoyed the most. When bathtime is over, you just pile all the bricks back into the basket, pop the octopus on top and then the bath is toy free!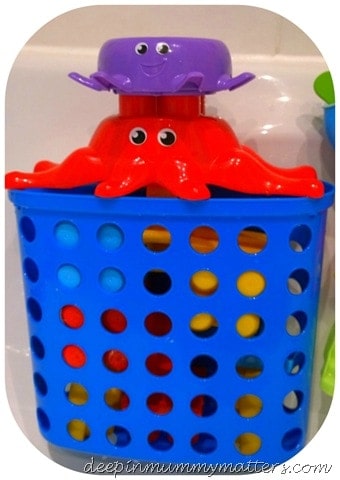 Back on dry land, Mega Bloks are perfect for Jelly Bean's little fingers and whilst I don't expect him to be able to build the Mega Bloks First Builders 123 Learning Train (RRP £14.99) just yet, he certainly had lots of fun destroying it after I spent time and effort creating it! When Jelly Bean is sleeping I have been getting the Train out for Little Bean and Beanie Boy to play with as they can have fun with the numbered carriages learning about numbers and shapes. Curly will hate me for saying this but even he has been known to disappear in the playroom and break open the Mega Bloks box to get creative!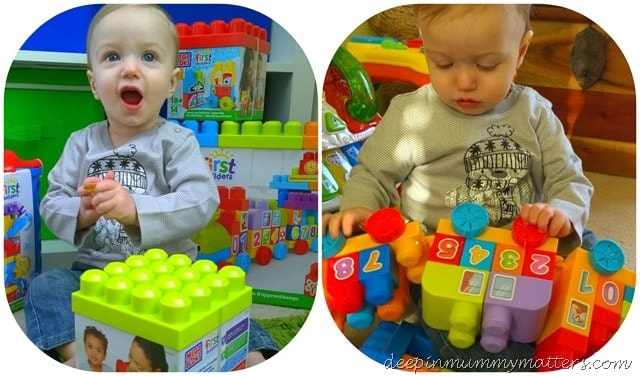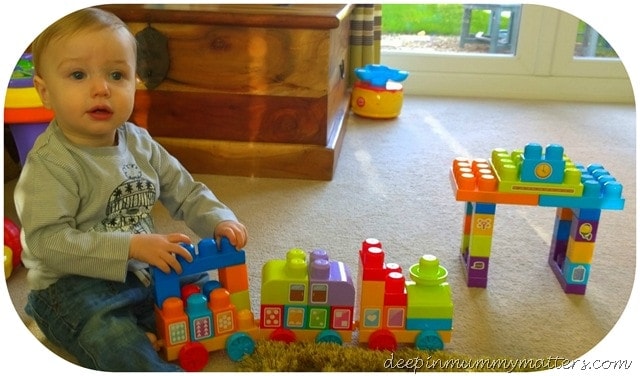 If you're little one is just starting out with Mega Bloks or you're looking for a birthday present for a child's party then the Mega Bloks First Builders Learn My Animals (RRP £4.99) is perfect! Each box is packed with bricks and stickers so that children can match up cute mummy and baby animals so they can learn while they play. The lid provides an ideal building base to get little ones started on their creativity.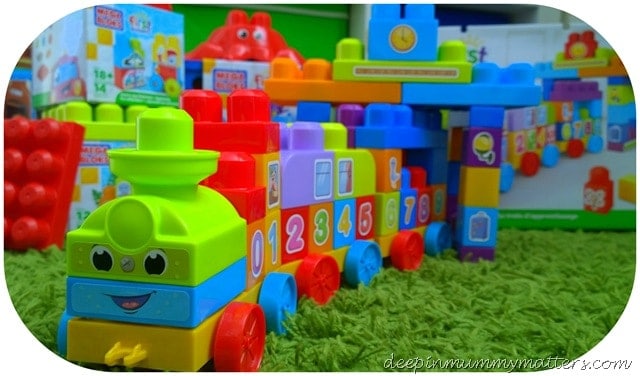 Finally the Mega Bloks First Builders Learn My Vehicles (RRP £4.99) has stickers to make Mega Bloks into tractors, police cars, cars and trucks for mix and match fun or to get creative and make their own combinations, it's all part of the fun.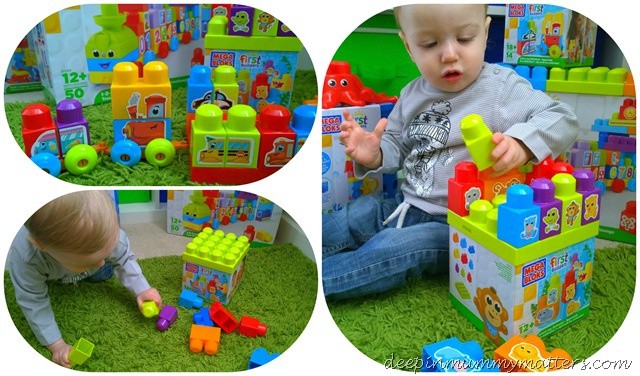 DISCLAIMER: We were sent the above Mega Bloks products free of charge for the purpose of this post. All words, images and opinions are my own and may not be copied without my permission. I have not been instructed what to write.